It is not uncommon to hear people say they find it challenging to pronounce Irish names and places.
Many people find it challenging to pronounce Irish words. Whether it's people's names or towns and cities, it can be quite challenging!
People struggle a lot with these place names, and it's no surprise when you see how they are spelt.
It's not just tourists who have difficulty, even some Irish natives struggle to pronounce them. Read on to discover the ten hardest to pronounce Irish place names.
10. Youghal – pronounced 'yawl'
First up on our list of the hardest to pronounce Irish place names is Youghal. If you aren't from Ireland, you probably struggled with that one. Heck, if you are, you still might have had a hard time.
The correct pronunciation is 'yawl'. It is a seaside town in County Cork with some of the best beaches, so definitely a great place to come if you are planning a trip to Ireland.
9. Cobh – pronounced 'cove'
This is another one that causes non-natives to struggle a bit. Pronounced 'cove', it is a colourful and vibrant town situated in Cork. In Irish spelling, the 'bh' in words is pronounced with a 'v'.
There are tons of fun activities to do here if you visit, such as checking out the lovely harbour or going to the Titanic Experience Cobh.
Here, you can explore the stories via audio-visual tours and interactive displays, uncovering what happened to the 123 passengers who boarded the Titanic from Cobh, then known as Queenstown.
8. Kilmacanogue – pronounced 'kil-muh-ka-nog'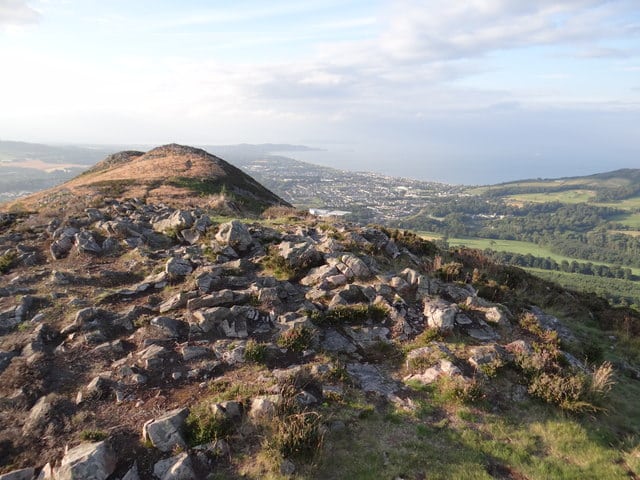 This is another Irish place name that might have stumped you, Kilmacanogue. However, for Irish natives, this is probably a relatively easy one since it sounds very similar to how it is spelt.
You pronounce Kilmacanogue like 'kil-muh-ka-nog'. Kilmacanogue is a village in north County Wicklow.
It is the gateway to incredible Irish attractions such as Glendalough and the Wicklow Mountains. It is located at the foot of the Great Sugarloaf mountain.
7. Graiguenamanagh – pronounced 'greg-na-maan-a'
Pronounced 'greg-na-maan-a', Graignamanagh is a picturesque town in County Kilkenny.
The place name means 'village of the monks' and is situated on the River Barrow at the foot of Brandon Hill. It is also home to Duiske Abbey, so there are lots to see here for those planning a trip to Kilkenny.
6. Dun Laoghaire – pronounced 'dun-leery'
Next up on our list of hardest to pronounce Irish place names is Dun Laoghaire. This one certainly catches many off guard. Pronounced 'dun-leery', it is an elegant port town approximately 13 km (8.1 miles) from Dublin's city centre.
It is incredibly popular among tourists and visitors alike due to its many attractions. You can go for a dip in the sea, go out sailing, or visit some of the local museums. What's more, you can do all that with a 99 ice cream bought from the pier in hand.
5. Drogheda – pronounced 'draw-head-a'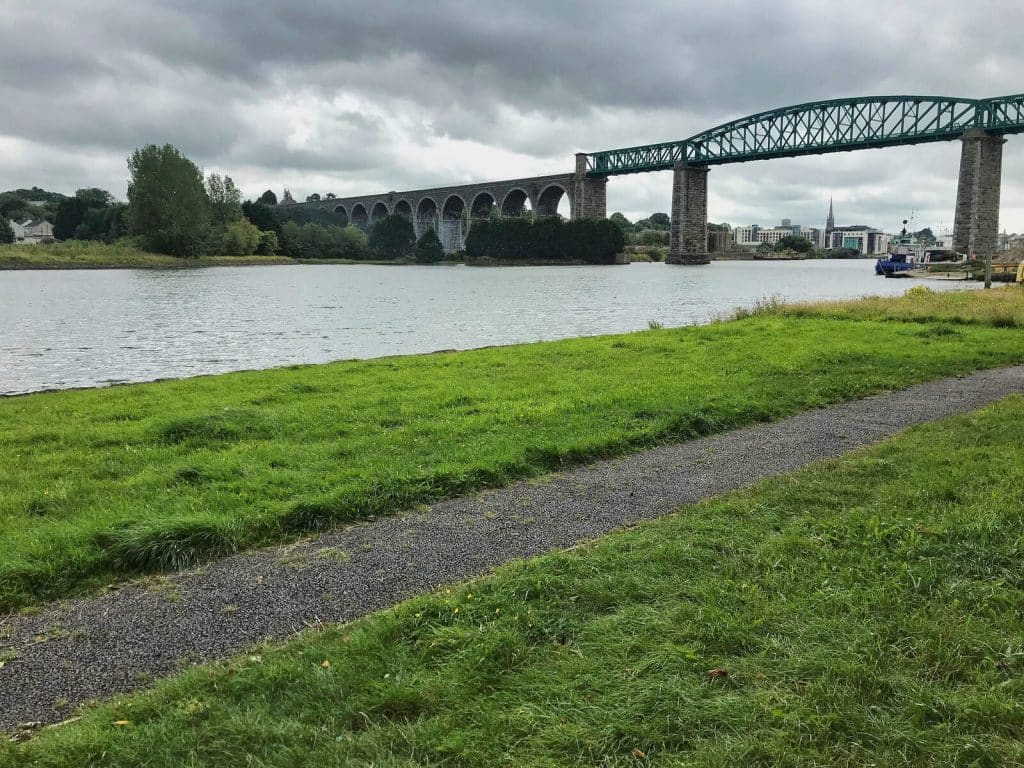 While native Irish people will have no issues with this one, it stumps a lot of tourists. It is pronounced 'dro-huh-duh', 'draw-head-a', or as people from there pronounce it, 'draw-da'.
Drogheda is a port and industrial town in County Louth. There are tons of things to do here, from visiting and wandering museums, enjoying delicious food and more.
4. Inistioge – pronounced 'in-ish-teeg'
If you thought the others were challenging, this one is arguably even more difficult to pronounce. Inistioge is a stunning and historic village situated on the River Nore in Kilkenny.
This place name is pronounced 'in-ish-teeg'. Rolls off the tongue, right? Visiting here, you will be met with incredible scenic views and a wide range of attractions that teach you about the history and heritage of Ireland.
3. Oughterad – pronounced 'ooch-ta-rad'
Keeping the other complicated Irish place names to pronounce in mind, it may surprise you that this one's pronunciation is pretty close to its spelling.
Oughterad is pronounced 'ooch-ta-rad'. It is a traditional village situated in the West of Ireland beside Lough Corrib, the Republic's largest lake.
It is also located at the beginning of the Connemara Mountain Range, just 17 km (10.1 miles) away from Galway City.
2. Tuam – pronounced 'choom'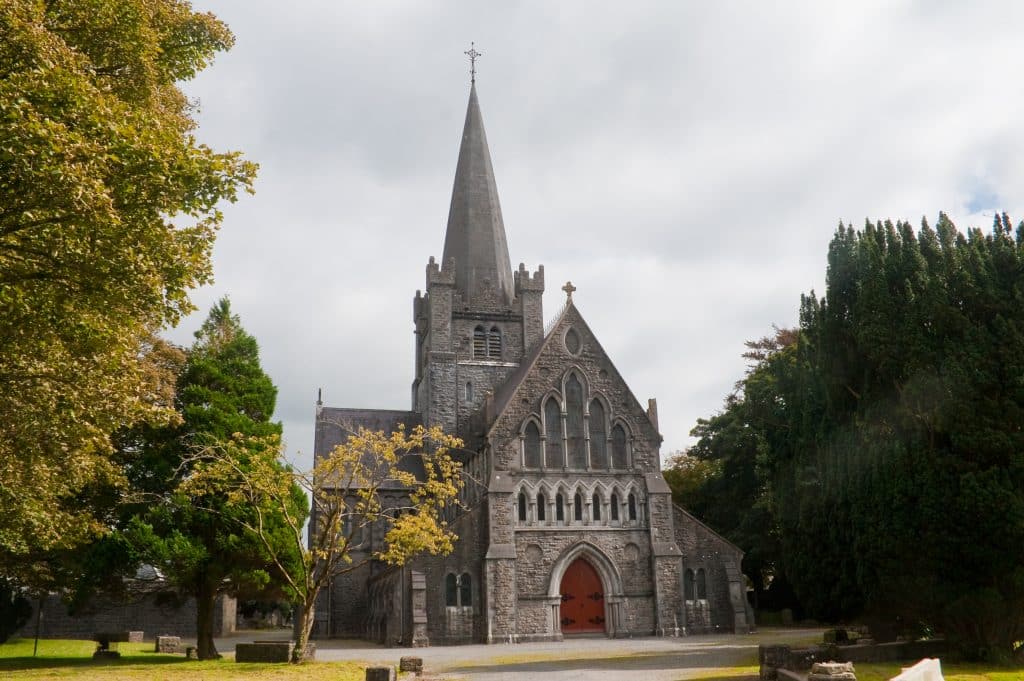 This one definitely startles people initially; it is pronounced 'choom'. It gets its name from the Tumulus, a Bronze Age burial ground upon which the town is built.
Located in County Galway, you can discover the town's cathedrals and rich history if you're planning a visit.
1. Schull – pronounced 'skull'
Lastly on our list is Schull, pronounced 'skull'. Skull, in West Cork, sits in the centre of lots of natural beauty. It is a beautiful place to stay or visit along the Wild Atlantic Way.
Between the beautiful harbour, many off-shore islands, and the fine restaurants, you have to visit here. Kilcoe Castle outside of Schull is a must-visit.