Ireland is a land of magic and mysticism, of tall tales and, well, really difficult surnames to pronounce! We can thank the Irish language – also known as the Gaelic language – for that, unfortunately.
Although us Irish have been brought up on the stuff since day dot, most foreigners are baffled by Irish surnames, and, the truth is: we can't blame you! From an outsider's perspective, Irish surnames are baffling as hell.
In a bid to minimise confusion, here are the 10 hardest to pronounce Irish surnames, and how to pronounce them phonetically. You're welcome!
10. Keogh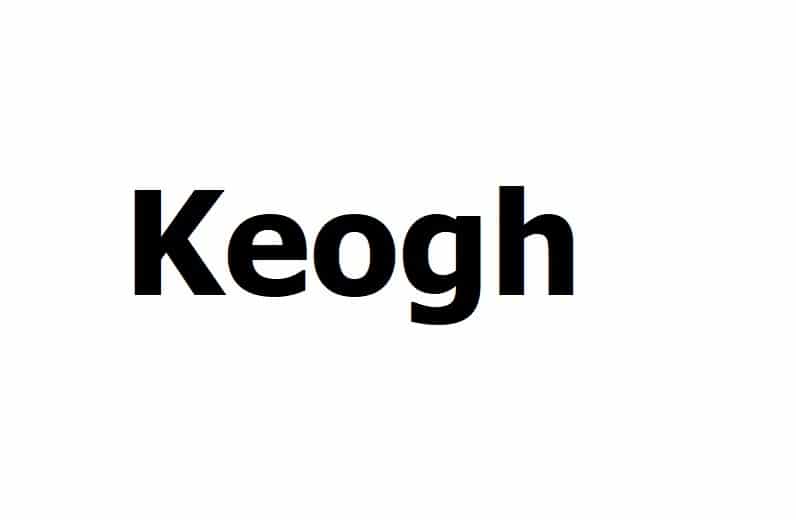 Keogh is a common Irish last name with variants such as Kehoe. The name derives from the Gaelic language and can be translated to mean "horse".
Foreigner visitors often mispronounce this name and seeing as you're likely to come across this one in the Emerald Isle, we're going to break it down for you right now.
Phonetically: ke-yeo
9. Magee
This Irish name means "son of Hugh" by direct translation. There is a multitude of variants of this surname such as MacGee, MacGhie and McGee, amongst others, but they all have the same pronunciation.
The name was first spotted in Ireland along the borders of County Donegal and County Tyrone in the ancient region belonging to the O'Neill clan (now Ulster, which is Northern Ireland).
Phonetically: ma-gee
8. Cahill
First documented in County Kerry and County Tipperary, there were two septs (families) that held this name. Variants of this Irish surname include O'Cahill, Kahill, Cawhill and Cahille.
This strong surname derives from the old Irish "catu-ualos" which means for one to be "strong in battle". Saying that the pronunciation is sometimes not so strong.
Phonetically: ka-hill
7. Tobin
This Irish surname nods to French-Norman origins. Tobin derives from the Gaelic name Tóibín, which is the Irish version of St. Aubyn (of French-Norman roots).
The name Tobin can sometimes be seen in variable ways such as Torbyn or Tobyn, amongst others. Either way, it seems a tough one to pronounce for out-of-towners.
Phonetically: toe-bin
6. Coughlan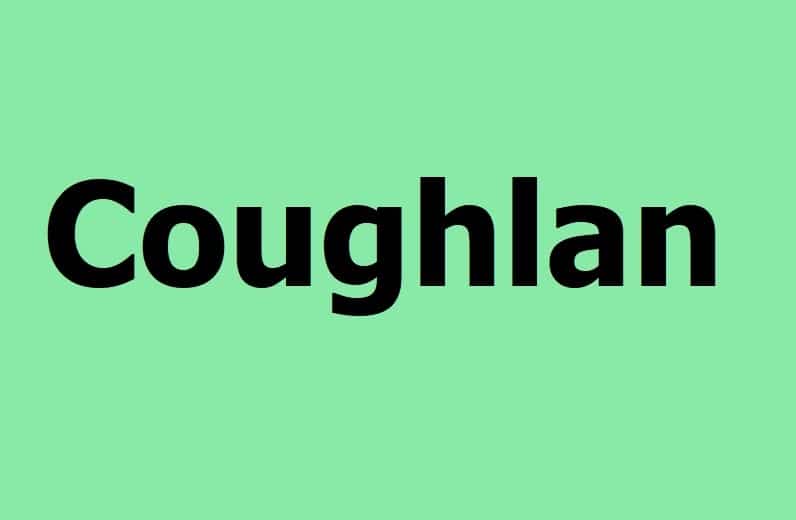 Impressively, Coughlan is the longest established surname in Ireland. It has tonnes of variable spellings such as Cohalan or Coghlan. Originally there were two families with this name – first, MacCochlain of County Offaly and later O'Cochlain from Cork. Over generations though, the names dropped the "O'" and the "Mac" and the name is generally seen now without a prefix.
Phonetically: cock-lan
5. O'Shea
This classic Irish name derives from the Gaelic word "séaghdha", which translates to "stately" or "hawklike" in English. The name originates from County Kerry, on the west coast of Ireland and many O'Shea's still live there today.
So, if you're heading westward, this one is for you! The last thing you want to be doing is misspelling the names of the locals, and mark our words: you'll come across at least one local pub with this name.
Phonetically: oh-shee
4. Hahessy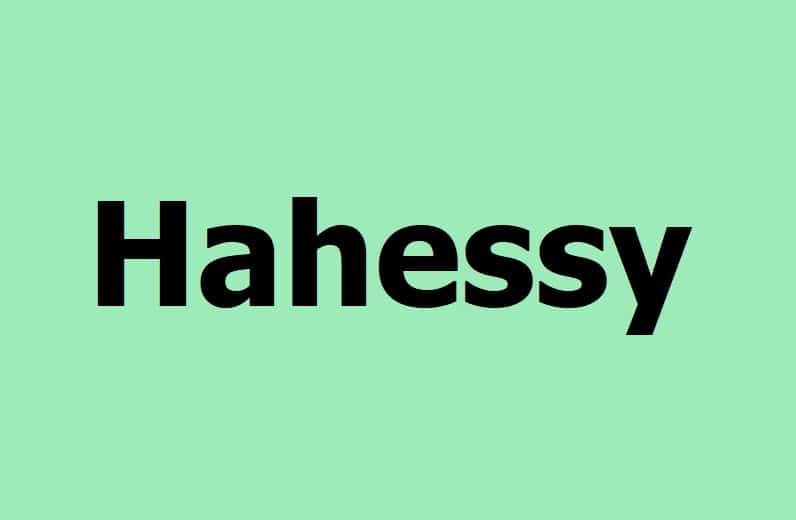 This is a more unusual name in Ireland these days. Originally spawning from County Galway, and later County Waterford, this name has slowly thinned out over the years, now to be considered a rare Irish surname.
Saying that it's quite the tongue twister and well worth a mention in our top 10!
Phonetically: ha-hes-see
3. Beahan
This interesting Irish surname was most notably immortalised by Irish playwright, poet and novelist, Brendan Behan. Other variants of this name include Beaghan, O'Behan, O'Beacain and Bean.
The name comes is an anglicised version of the Gaelic name O'Beachain, which means descendant of Beachan. This name originally was rooted in the counties of Kildare, Offaly and Laois and tied in with literary families, of which Brendan Behan was a part of.
Even still though, it trips up tourists when they are pronouncing it!
Phonetically: bee-han
2. O'Shaughnessy
This popular Irish name is seen most across County Limerick and County Galway. Variants of this surname include Shaughnesy and O'Shaughnessy. This name has developed over generations, having originally derived from the native Gaelic family name O'Seachnasaigh. This was a highly esteemed Galway clan – descendants of the last Pagan King of Ireland, King Daithi – and the name holds high regard.
For all of you out of towners here is it broken down!
Phonetically: o-shaw-ne-see
1. Moloughney
This unusual Irish surname is as rare as it is hard to pronounce. The tongue-twister derives from the ancient Gaelic sept name O'Maoldhomhnaigh (now try pronouncing that!), which translate in English to mean a servant of the Church of Ireland or servant of God.
The name originally came from County Clare on the west coast of Ireland and present-day variations include MacLoughney, Maloney and O'Maloney.
Phonetically: mo-lock-ney
Read about Irish surnames…
Top 100 Irish Surnames & Last Names (Family Names Ranked)
The 10 most popular Irish surnames worldwide
The Top 20 Irish Surnames and Meanings
Top 10 Irish surnames you'll hear in America
The top 20 most common surnames in Dublin
Things you didn't know about Irish surnames…
The 10 Hardest to Pronounce Irish Surnames
10 Irish surnames that are always mispronounced in America
Top 10 facts you never knew about Irish surnames
5 common myths about Irish surnames, debunked
10 actual surnames that would be unfortunate in Ireland
Read about Irish first names
100 popular Irish first names and their meanings: an A-Z list
Top 20 Gaelic Irish boys names
Top 20 Gaelic Irish girl names
20 Most Popular Irish Gaelic Baby Names Today
Top 20 HOTTEST Irish Girl Names Right Now
Most popular Irish baby names – boys and girls
Things you didn't know about Irish First Names…
Top 10 unusual Irish girl names
The 10 hardest to pronounce Irish first names, Ranked
10 Irish girl names nobody can pronounce
Top 10 Irish boy names that nobody can pronounce
10 Irish First Names You Rarely Hear Anymore
Top 20 Irish Baby Boy Names That'll Never Go Out of Style
How Irish are you?
How DNA kits can tell you how Irish you are