Here's the scoop on the new Museum of Literature Ireland that recently opened in Dublin.
The new Museum of Literature Ireland/Músaem Litríochta na hÉireann (MoLI) opened its doors for the first time at the UCD Newman House on St. Stephen's Green on the 20th of September 2019, and significantly expands Ireland's growing cultural scene. Over 1,500 people queued to be the first to experience the new attraction.
Collaboration between UCD and NLI
A joint-enterprise between University College Dublin (UCD) and the National Library of Ireland (NLI), and supported by the Naughton Foundation and Fáilte Ireland, the MoLI will celebrate and promote Ireland's renowned cultural and literary heritage.
Discussions started in 2010 between UCD and NLI around uniting the NLI's Joyce collections and UCD's Newman House. A working group was established in 2012, and work began on the project.
The influence of James Joyce
Ireland's newest cultural institution is inspired largely by generational writer James Joyce and will include modern, state-of-the-art facilities. Its immersive exhibitions make the history of Irish literature engaging and accessible to all.
As noted, there is a heavy focus on Ireland native James Joyce. The museum will contain the first copy of Joyce's historic Ulysses, handwritten notes for the book, and a letter from Joyce himself to renowned poet W.B. Yeats. The museum itself is named after Joyce's character Molly Bloom from Ulysses.
Fascinating exhibitions and artefacts on display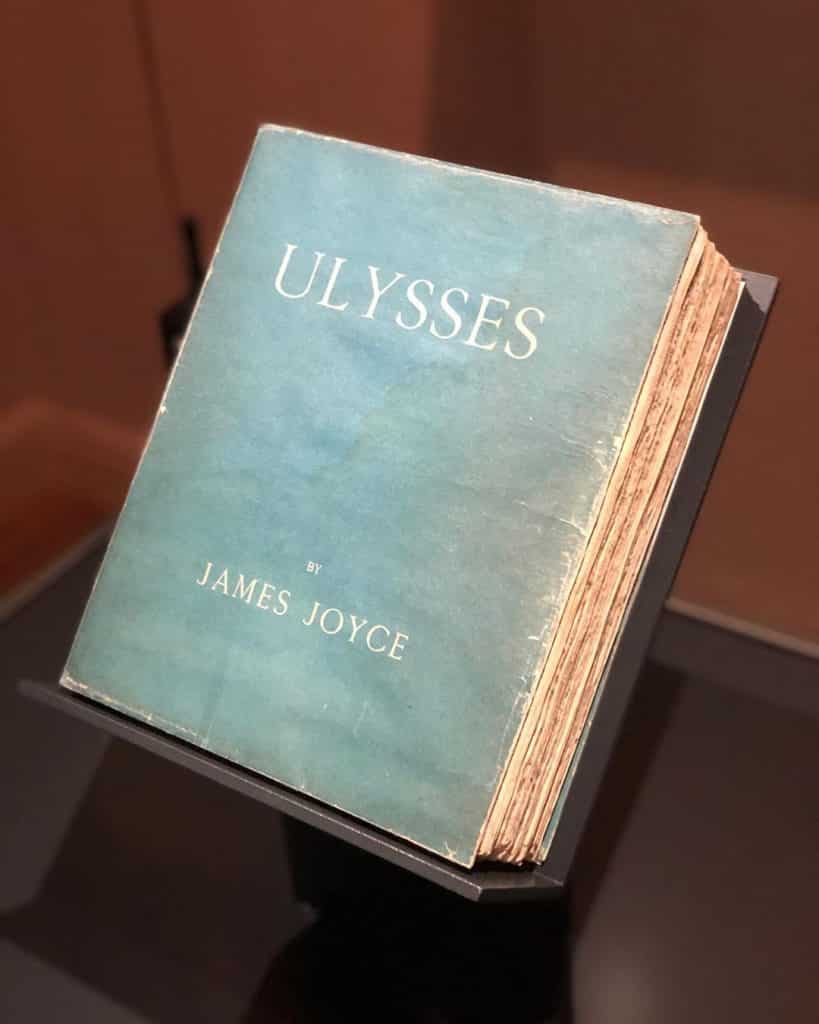 Exhibitions on show in the museum include tracing the steps of Joyce's landmark work Dubliners, a tribute to literary activist and writer Kate O'Brien, and the connection between Irish literature and international cities, starting with Paris.
An exhibition named "The State and Irish Writing" will examine exclusively the role of Irish literature in shaping the formation of the Irish state and includes a first printing of Yeats' "Easter, 1916" work.
The MoLI will also include many other historical literary artefacts and will chart Ireland's literary history from early storytelling to more recent and contemporary writers. This is thanks to an audio visual, "A Riverrun of Language," which includes recorded readings and projections.
Newman House: a fitting location for the MoLI
The Newman House provides a fitting location for the new museum, as it was the original site of the UCD and educated literary giants such as Joyce, Flann O'Brien, and Mary Lavin. Having undergone extensive redevelopment and restoration, the building is a modern masterpiece worthy of housing the masterpieces of Irish literature.
The MoLI boasts an extensive range of facilities. It offers a series of literary events, readings and performances, debates and discussions, a Joycean library open to students and scholars alike, and a free national children's programme.
To add to this, the museum has its own digital broadcasting facilities and its own radio station with Radio MoLI, access to Newman House's stunning gardens, a bookshop, and a café, The Commons Café, which is set in the original UCD student dining halls.
NLI Director Sandra Collins has stated that the new museum is home to more than 10 million items and that the material on display at the museum will rotate over time.
An expansion of Ireland's cultural scene
For fans and devout readers and scholars of Irish literature and its history, the new Museum of Literature Ireland is a dream and is sure to become an integral part of Dublin and Ireland's growing cultural and literary hub.