Here are our top 10 quintessentially Irish Halloween costume ideas to get your creative juices flowing.
Halloween originates from an ancient Celtic festival called Samhain (pronounced Sow-in), and it's safe to say that the Irish have never forgotten this! We take the holiday very seriously here, and this also applies to our celebratory costumes.
If you're lucky enough to celebrate Halloween in its birthplace this year, we have provided some festive costume ideas to get your creative juices flowing.
Check out our list of the top 10 quintessentially Irish Halloween costume ideas.
10. Evil leprechaun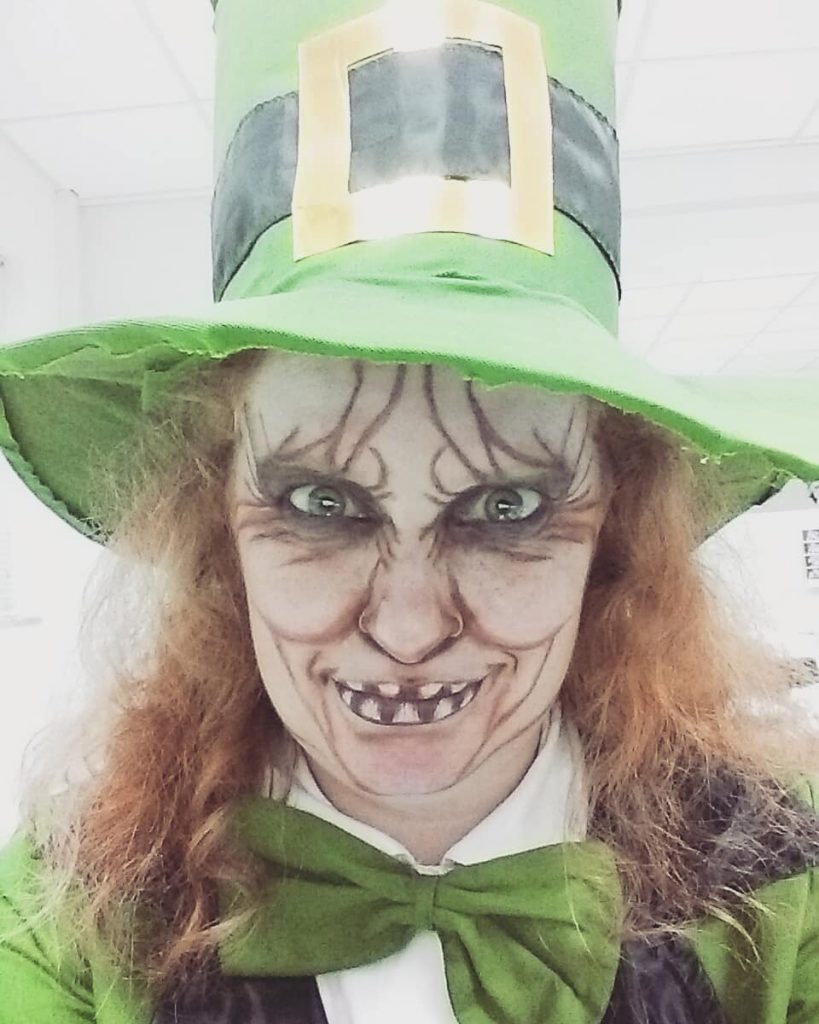 The leprechaun is perhaps one of the most famous images associated with Ireland. Usually depicted as small bearded men wearing green, leprechauns are known to be mischievous little creatures.
Why not take inspiration from the 1993 horror film starring Jennifer Anniston, Leprechaun, and put a creepy spin on this traditional costume idea?
Give your leprechaun a Halloween twist with some fake blood and menacing makeup, widely available in most costume shops. Don't forget a pot of gold to complete the ensemble.
9. Banshee
A banshee (Irish: bean sí) is a female spirit in Irish mythology who is said to appear shortly before the death of a family member. She is known for her blood-curdling wails and shrieks.
Essentially the Irish version of the Grim Reaper, she's often depicted as wearing long, draping clothes such as a hooded robe, but you can also get creative with sickly-grey coloured face paint and some coloured contact lenses.
8. Irish Dancer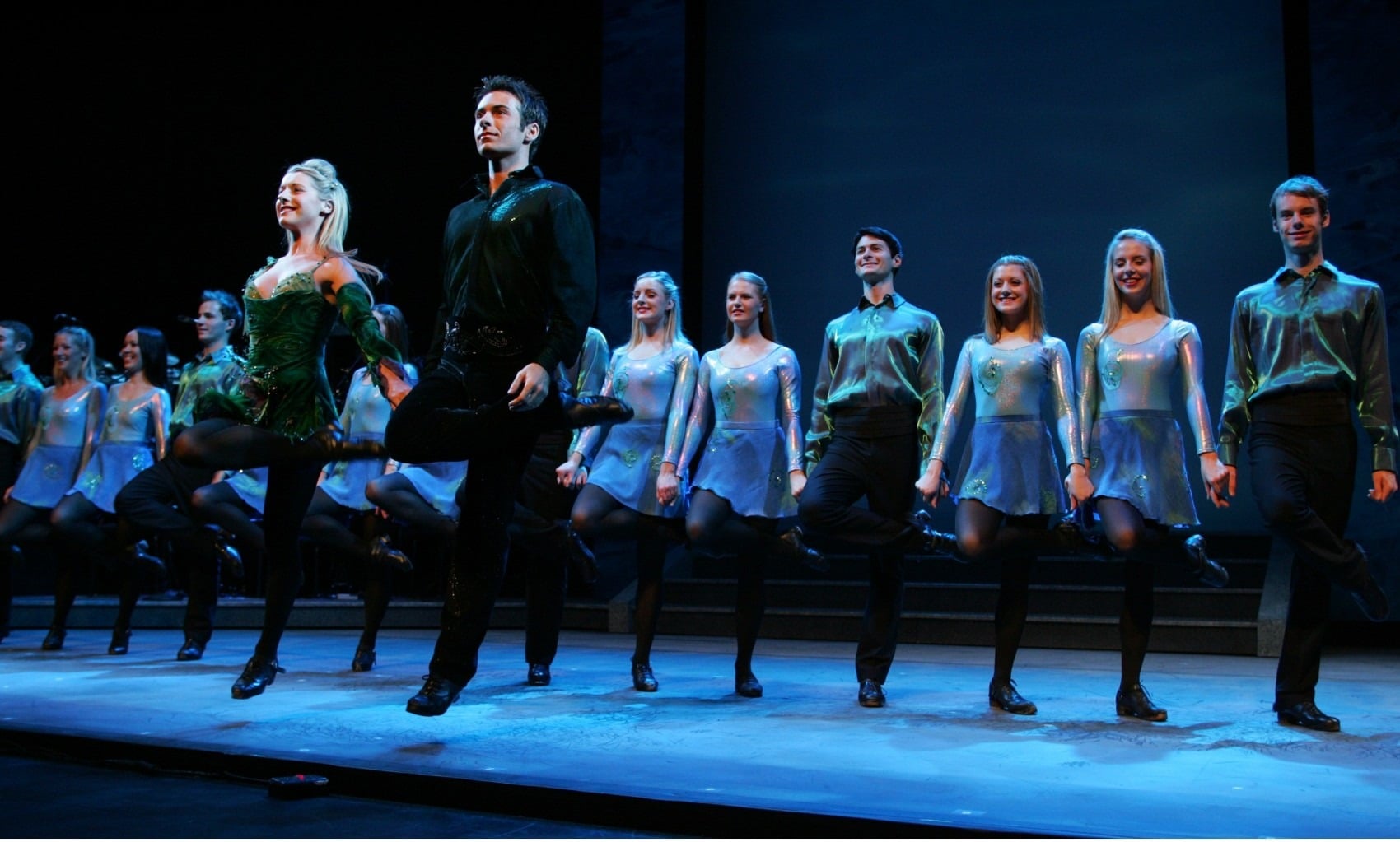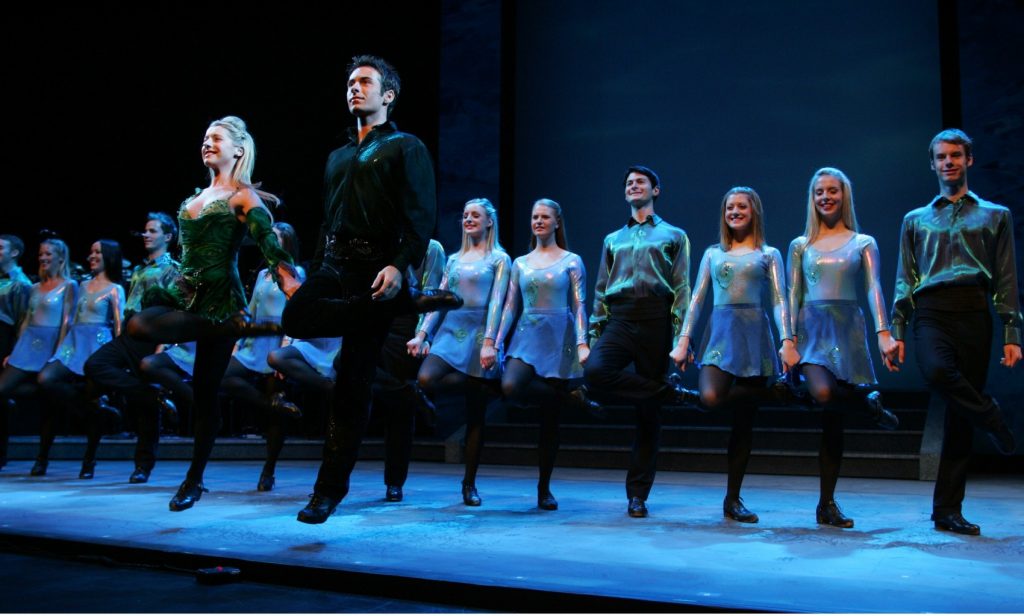 Consider being that person at your Halloween party—the one flailing your legs about as you impersonate an Irish step dancer.
While Riverdance is one of the most successful international exports from the Emerald Isle, many are still not familiar with this branch of Irish culture. Try a quick Google of "Irish dancer," and the elaborate costumes and hair stylings are sure to pique your interest.
If you have long hair, consider creating coil-tight ringlets, or just grab a wig online. Frilly sleeves and knee-high socks are a must for this one.
7. Dracula
The 1897 novel Dracula is one of the most famous examples of gothic fiction in literary history. Although translated to stage and screen countless times, some people are still not aware that its author, Bram Stoker, was an Irish man.
The book's titular character has now become a staple in Halloween media, so it shouldn't be hard to find a premade costume, complete with a collared black cape and fake fangs.
6. Finn McCool
Finn McCool is arguably the most famous giant in Irish folklore. Regardless of your height, you can most certainly channel this iconic figure with a Shrek-like costume, including a big, brown buckled belt. Feel free to wear extra padding.
Make sure to add some red hair and freckles if you buy a basic giant costume online, to make no mistake that you are the one and only creator of the Giant's Causeway.
5. Saint Patrick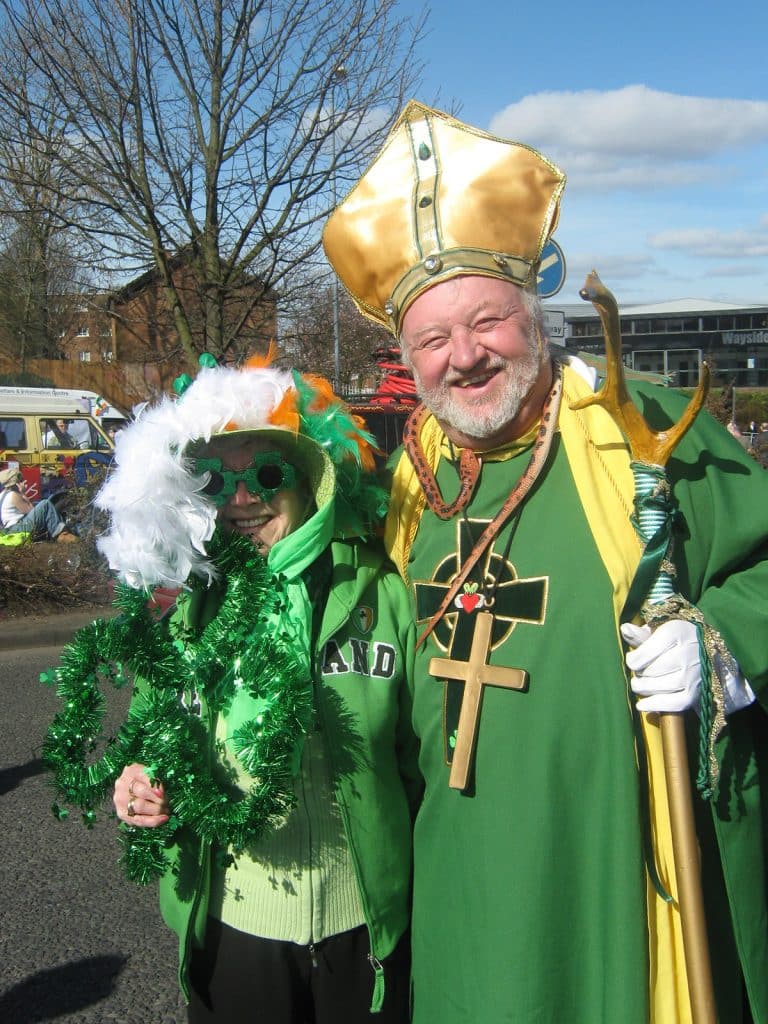 Saint Patrick was a missionary who is credited for having brought Christianity to Ireland. A quintessential icon of the country's history, he is also our patron saint.
If you're going to channel him this Halloween, make sure you include a staff and cloak, and maybe a fake beard too (if you don't have a real one).
Saint Patrick is also credited for supposedly banishing all the snakes from Ireland, so adding a toy snake to your costume might also be a good shout.
4. Molly Malone
Whether you know her from the bronze statue made in her image in our Fair City, or from the renowned Irish folk song, Molly Malone is a quintessential Irish figure.
Supposedly a fishmonger who met a sorry end due to a nasty fever, you can channel this ill-fated woman by dressing in 17th century period wear.
If you're willing to brave carrying around a real wheelbarrow on a night out, then go for it. But if you'd rather not risk some grumpy bouncers rejecting you at the door, consider getting crafty and constructing a smaller one made out of cardboard instead.
3. Anyone from Father Ted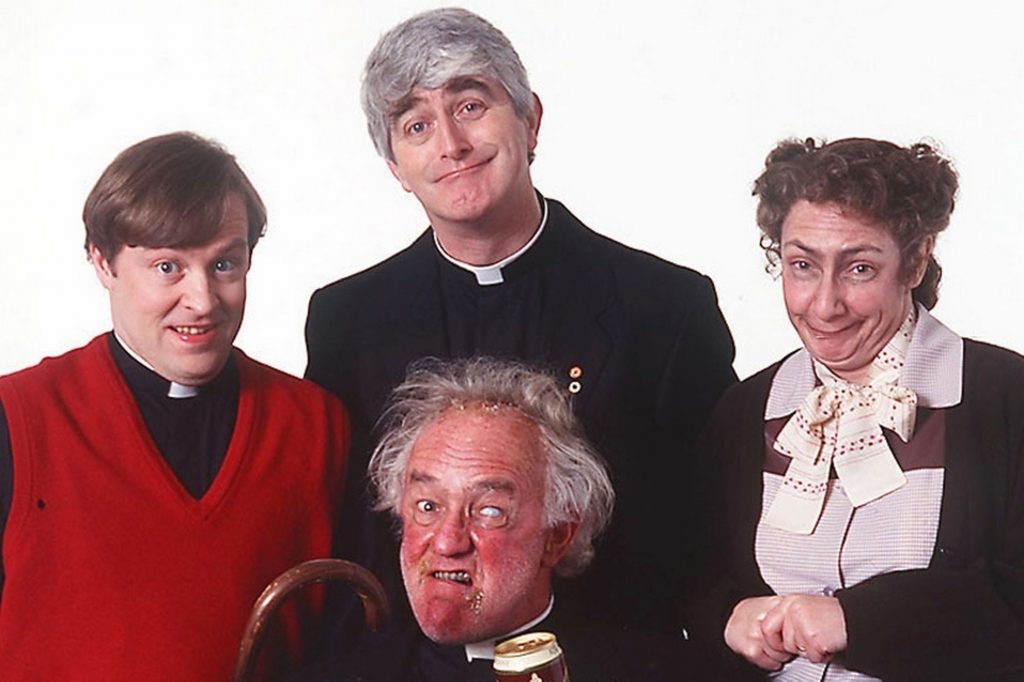 Father Ted is an extremely popular Irish sitcom that ran from 1995 to 1998. It holds a special place in the hearts of many Irish people who grew up with the iconic characters in their living rooms.
Why not celebrate this hilarious show by dressing up as the famous Father Dougal McGuire, Mrs Doyle, or Father Ted Crilly himself?
2. Pint of Guinness
Guinness is right up there with a shamrock when you think of archetypal Irish symbols.
Aside from being one of the most successful beer brands worldwide (brewed in almost 50 countries), the beverage had its origin in the brewery of Arthur Guinness at St. James's Gate, Dublin, in 1759.
Why not celebrate Halloween in Ireland by dressing up as a pint of the black stuff, complete with a foamy top?
1. Bag of Tayto Crisps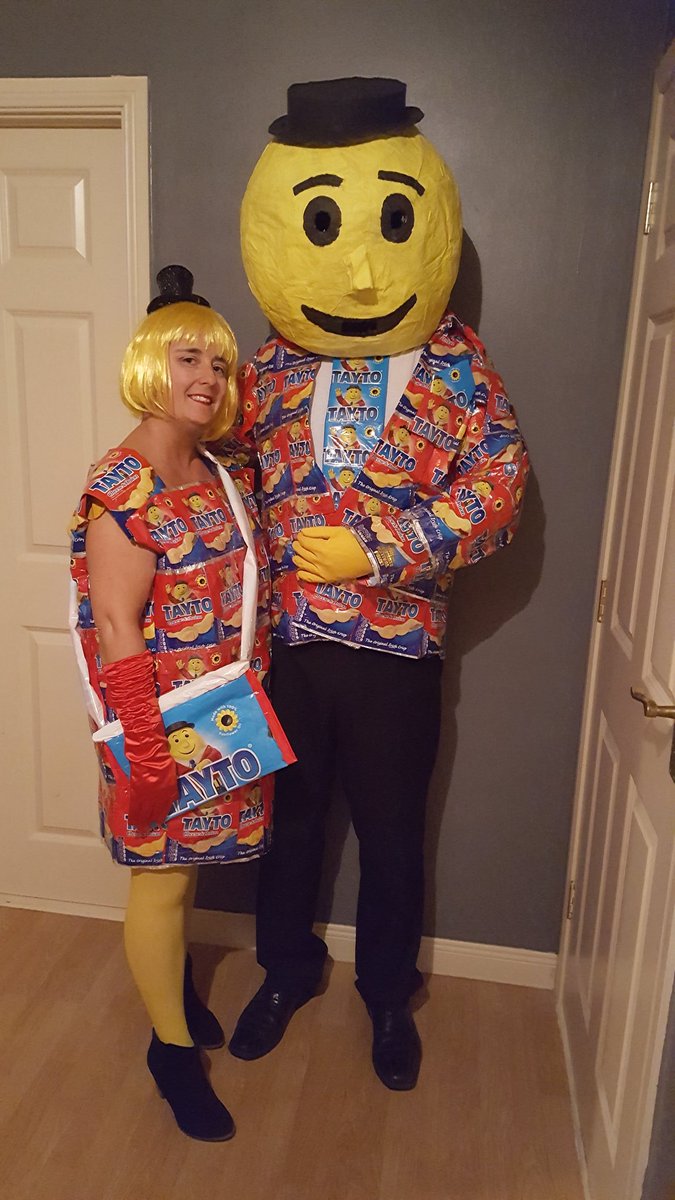 Aside from being the most delicious brand of crisps out there (don't fight us on this), Tayto also happens to originate in the Emerald Isle. If you're going to commit to this costume, this is a real opportunity to get creative with one of the best Irish Halloween costume ideas we can think of.
Construct a huge bag outfit and make slots for arms and your head. Cheese and onion is probably the most recognisable flavour, but choose from Salt & Vinegar, Smokey Bacon, and Prawn Cocktail as well. For even better results, carry a few real packets too. You and your friends may appreciate a Samhain snack at the end of your night out.
Get featured on Ireland Before You Die
Do you want to get your Irish business more online exposure? Especially to those interested in travelling the best places in Ireland? Then why not get a dedicated feature on Ireland Before You Die. Find out more 
here.