Ireland is choc-a-bloc full of places to see and things to do. For such a small country, Ireland has garnered quite a following, attracting tourists from every corner of the planet.
Whilst we are all tourists in one way or another – that being tourists in a foreign land or local tourists exploring one's own city or country – there are a number of attractions which probably aren't worth your time.
Whether it be too many tourists or a simple disappointment, here are our top 11 places which we believe are extremely overhyped and overrated.
11. Malahide Castle Tour, Dublin
Malahide Castle is of the 12th century. Standing on an estate of over 260 acres – which consists of parklands, forest walks and play areas – this stately property is a popular tourist destination.
Sadly, however, although this property has housed many great families over generations and the castle is said to be haunted, the tour is flat and underwhelming.
10. The Crown Bar, Belfast
Although a popular addition to any tourist trail around Belfast's bars, the Crown Bar is actually one of Ireland's most overrated tourist traps.
Indeed, it boasts impressive décor and decent atmosphere, but it will be jam-packed with tourists by the busload, and you may as well have won the lottery if you're lucky enough to find somewhere to sit.
9. Molly Malone Statue, Dublin
Although this remains one of the most popular sites on Dublin's tourist trail, don't be fooled, this is simply a life-size statue of Molly Malone – a fictional character iconized by the traditional Irish ballad of the same name.
8. The Leprechaun Museum, Dublin
A darling idea, no doubt, but twee for sure. This private museum in Dublin celebrates in Irish folklore and mythology and offers its visitors a "story-telling" experience in the heart of the capital.
Although the idea is cute, it also costs a hefty €16 per adult for a yarn about Irish legend; sure, you'd be better off talking tall tales with a local in the pub.
7. Oliver St John Gogarty, Dublin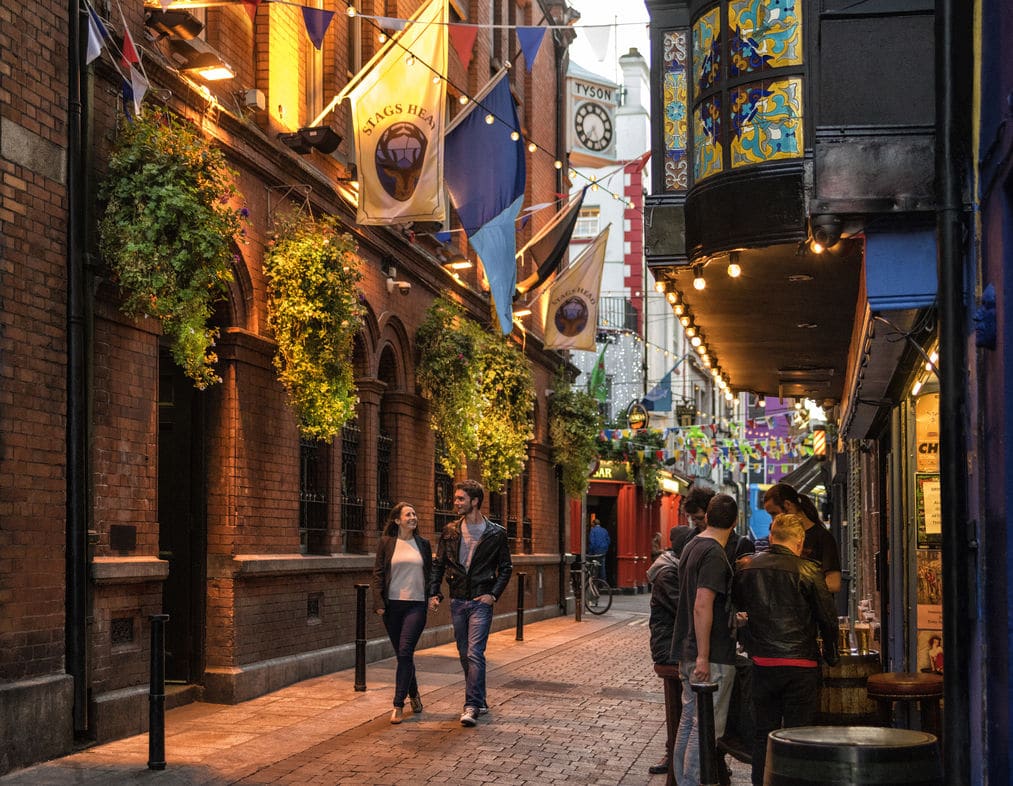 Set in the heart of Temple Bar, Oliver St John Gogarty is the premier tourist bar. It is twee and cliché to no end, and proudly so.
Attracting out-of-towners by the bucket-load, overpriced Guinness flows, and Dublin singer-songwriters sing about the likes of Molly Malone (see #9).
It also serves the most expensive pint in Temple Bar at a whopping €8!
6. Blarney Stone, Cork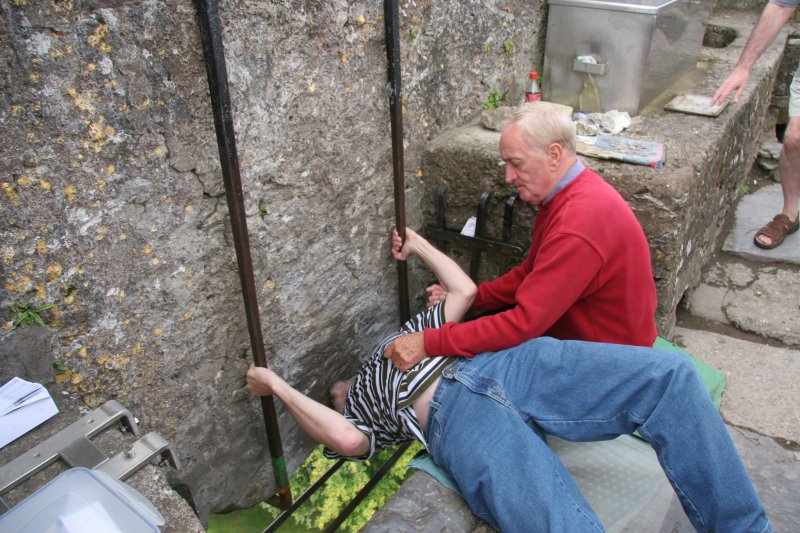 Set just outside Cork city is the Blarney Stone. The historic limestone rock is said to bring "the gift of the gab" (an Irish term for someone who boasts eloquence) to the person who plants a pucker on it.
This overrated tourist trap is at the top of the totem pole for things to do in Ireland, although in reality, this activity is void of a genuine experience, featuring long lines and tourist buses. Next!
5. The Galway Races, Galway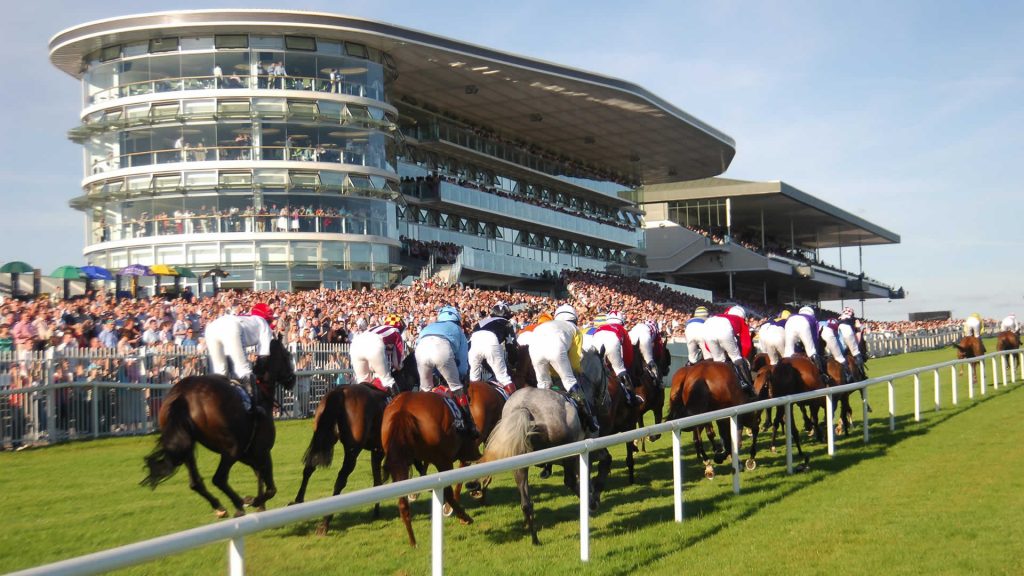 This Irish horse-racing event takes place in Galway on an annual basis.
While all of us love a bit of a formal affair, the Galway Races for many who go is simply a day to dress up and show off your finest outfit.
Although this is promoted to be the pinnacle of Irish sports, this is, in fact, an overrated tourist trap.
A day of getting pissed in your finest garb – better off spent exploring an Irish city on foot, we reckon.
4. Hop On, Hop Off Tour (in any city!)
Factually the most soul-less way to explore any city is with a "Hop On, Hop Off" bus ticket.
Although efficient transport is a major benefit to these tour companies, most cities in Ireland will have transport links which are just as competent, for near the same price.
More so, you'll be actually experiencing the city like a local, opposed to being barrelled up with a bunch of out of towners.
3. The Big Fish, Belfast
This is simply a big fish made of ceramic mosaic. Randomly, this piece of art, which is also called The Salmon of Knowledge, has a 4+ star rating on Google.
Yet, it's definitely not worth bending your plans out of shape to see it.
Don't get us wrong, it is an impressive fish but you shouldn't go out of your way to see it.
In our opinion, it is more of a, "if you happen to stumble across it…"
2. Father Ted's House, Clare
Fans of the classic TV sitcom, Father Ted, beware! Expect to sit in a modern-day living room and eat homemade scones and jam (which in all fairness are delicious), whilst you chat with the owner who has less than a handful of Father Ted anecdotes.
Although the exterior remains unchanged (and is the same as seen in Father Ted TV series), the interior of the home reflects a modern family home, not the actual set.
Furthermore, the interior was only used on a few occasions whilst filming the series, which means you're just having tea in a random person's living room. We vote you just pull up outside Father Ted's house for a cheeky photo instead.
1. Spire, Dublin
The Spire is Dublin's answer to the Eiffel Tower in Paris, or London's Big Ben.
Yet this large, needle-like structure which stretches 390 feet into the sky and cost a whopping €4 million, is wildly underwhelming. The nearby Nelson's Pillar in Dublin holds much more history of note.