Featuring insider tips, including where to eat and stay nearby, this is your ultimate guide to visiting Father Ted's house in County Clare.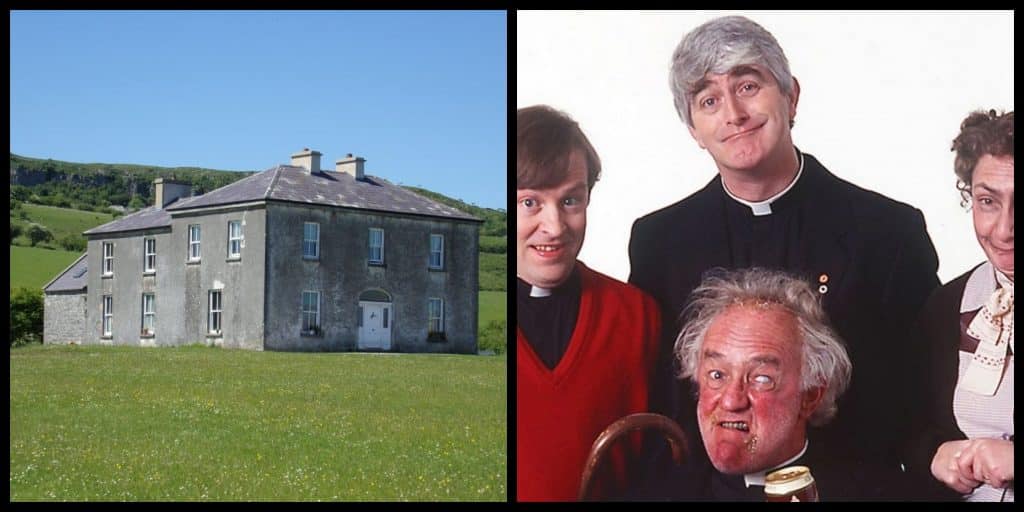 The parochial house from the much-loved sitcom Father Ted is located in beautiful County Clare.
While the owners used to welcome fans into their humble abode all year round for a hot drop of tea, this option actually isn't available anymore.
Care to learn more? Read on for the inside scoop on how and when to visit Father Ted's house and 'Craggy Island'.
Overview – what you need to know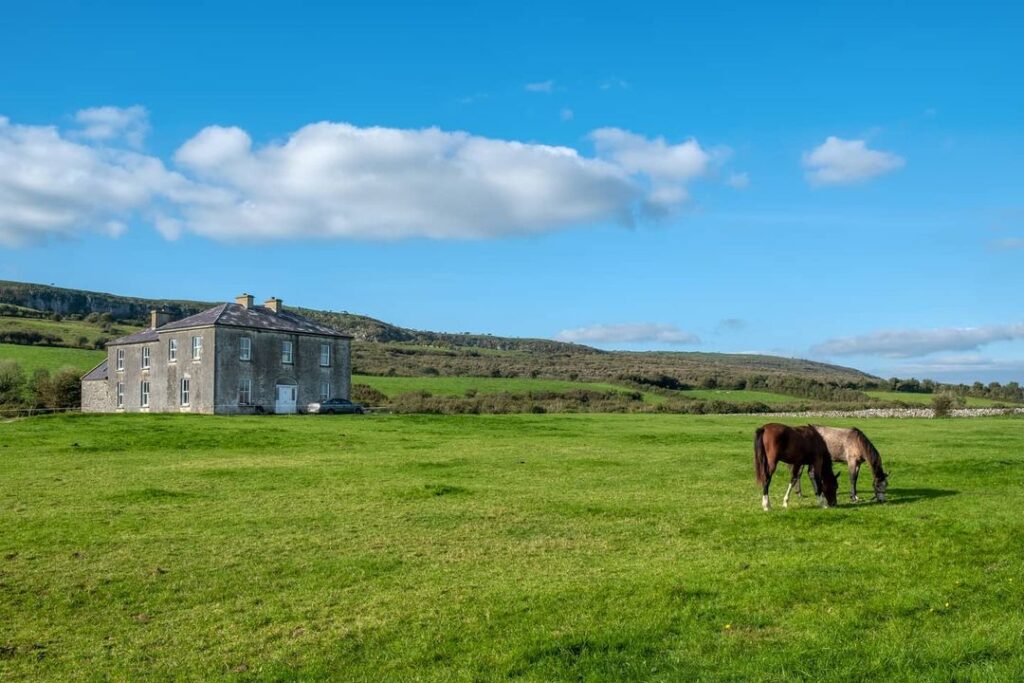 So, we all want to know more about the place where Dermot Morgan played the unforgettable character, Father Ted.
The exterior set for Father Ted's house was, in fact, a family home near Corofin in County Clare.
It remains unchanged today, as does the family who resides there. However, you must know, that Craggy Island is completely fictional.
The owners Cheryl McCormack and Patrick McCormack used to welcome Father Ted fans into their home to talk all things Ted and enjoy some refreshment. It would have been under a 'booking only' basis.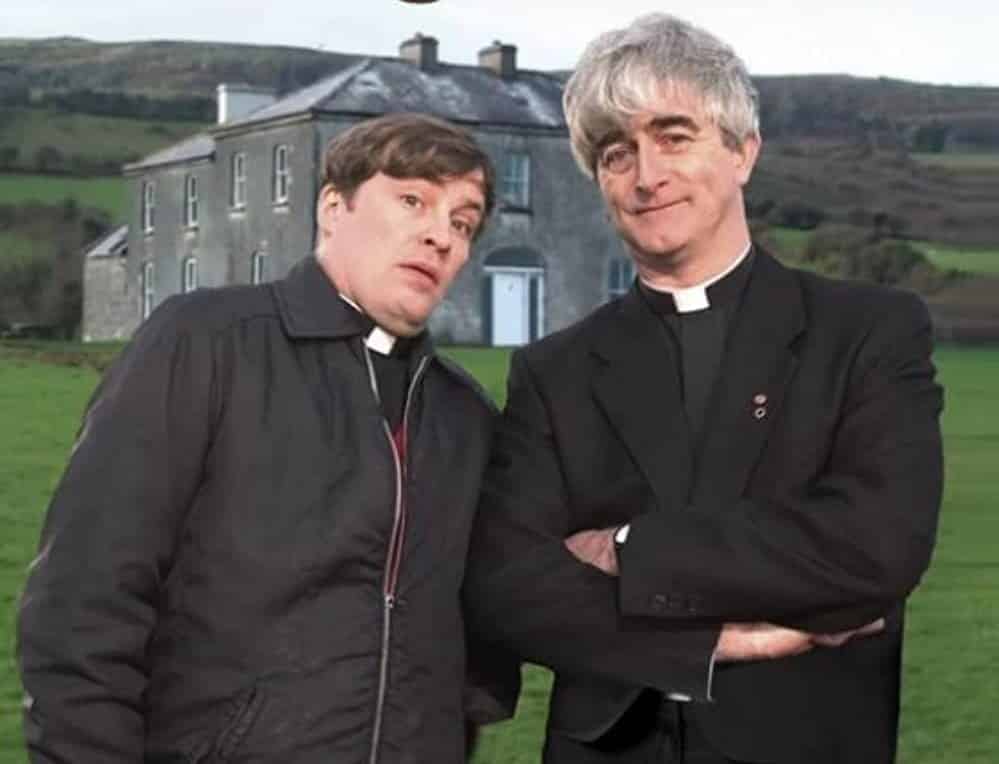 However, as of 2021, you can no longer enter the house, and this experience is no longer offered. You used to be able to book Afternoon Tea but this is no longer an option.
While most people refer to the lovely house as Father Ted's house, it is actually called Glanquin Farmhouse or Glanquin House.
To book a self-drive tour or a guided tour, you can get in touch with TedTours at +353 (65) 7088846 or email [email protected].
When to visit – all year round
As the grounds of the house are private property, it is best to book a tour in advance as a show of respect for the owners and local residents.
You can see when booking is available at TedTours by contacting +353 (65) 7088846 or emailing [email protected].
If it is a private guided tour you're after, they start in Ennistymon at the Falls Hotel or in Kilfenora.
On the tour, you will see a number of filming locations from the series, including The Crag, The Chinese Pub, Mrs O'Reilly's House and many more.
Directions – how to get there
Below we have included map directions if you're heading to Father Ted's house from both Galway and further from Dublin.
Directions from Galway
Directions from Dublin
The specific coordinates: 53°00'35.1″N 9°01'48.2″W. You can put these straight into Google Maps to find your way there from any direction.
Address: 2X69+5R, Lackareagh, Cloon, Co. Clare, Ireland
Things to know – helpful information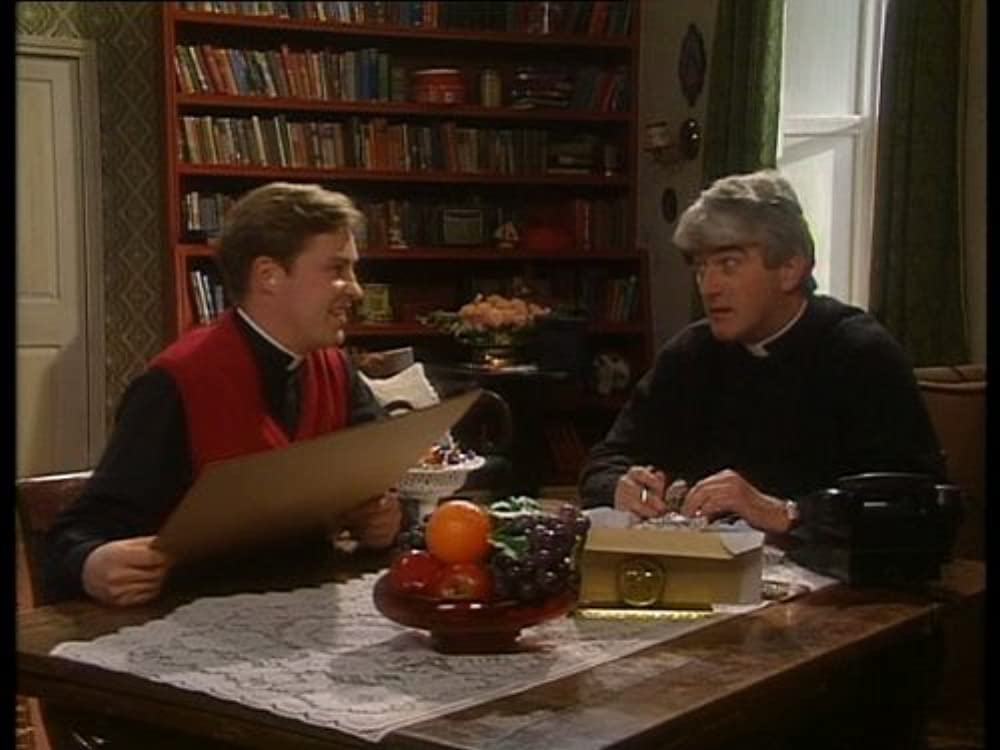 There is no parking at Father Ted House, none. Also, leading up to the property is a very narrow road, so it makes driving there very tricky.
We recommend arriving as early as possible to avoid causing any disruption on the road. Never just abandon your car on the road and try and enter the grounds or leave your car in front of one of the neighbouring houses.
If you get there early, you can pull up in your car, admire from afar and snap a few pictures before moving on.
As the owners no longer provide tours, please be respectful. This is a private property and family home, and visitors should respect the owners.
We do not recommend rocking up and knocking on the door. This is one sure-fire way to be asked to leave immediately.
When you were allowed to enter the home, it was important to remember that while the exterior of the property is the same as seen in Father Ted, the interior reflects that of a modern family home.
If you just to take a tour with TedTours, be sure to set aside around two to three hours for the entire experience. Find out more about TedTours here.
What's nearby – what else to see in the area
There are lots of things to do nearby, so be sure to make the most of your visit to this part of Ireland. Top attractions nearby include the Aran Islands and the Cliffs of Moher. You will be treated to endless stunning views if you decide to visit.
Also near Teds House are the Burren National Park and Perfumery and the Ailwee Caves. A trip to Burren National Park will be unforgettable and is a must when you're in the area. You could also visit Dunguaire Castle.
Where to stay – great accommodation
If you're looking for a homely stay, the Glasha Meadows B&B in Doolin has stellar reviews.
Alternatively, the Old Ground Hotel is a four-star hotel in Ennis. Only a 30-minute drive from Father Ted's house, this is great for those who seek something a little lusher.
You can also check out our handy list of Airbnbs in County Clare, close to so many attractions, here.
Other notable mentions
Treacys West County Hotel: This is a great hotel in Ennis for anyone looking to explore County Clare's top attractions.
Bunratty Castle: Bunratty Castle is a magnificent castle nearby worth checking out.
FAQs about Father Ted's house
Can you visit Craggy Island?
Firstly, the remote island, Craggy Island, is a fictional place! However, if you read the information above, you'll know there are certain terms for visiting Father Ted's house while being respectful of locals.
Can you go inside Father Ted's house?
As of summer 2021, you can no longer go inside Father Ted's house.
Who lived in the house in the show?
Father Ted Crilly, Father Dougal McGuire and Father Jack Hackett – as well as their housekeeper Mrs Doyle.