Featuring insider tips, including where to eat and stay nearby, this is your ultimate guide to visiting Father Ted's house in County Clare.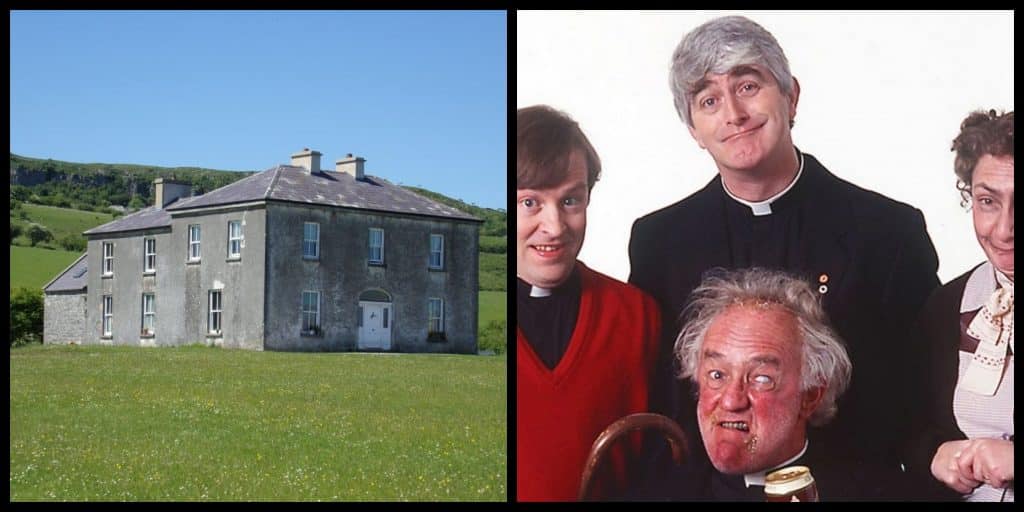 The parochial house from the much-loved sitcom Father Ted is located in County Clare. Its owners welcome fans into its humble abode all year round for a hot drop of tea, some scones, and of course, reminiscing about Father Ted.
Care to learn more? Read on for the inside scoop on how and when to visit Father Ted's house.
Overview – what you need to know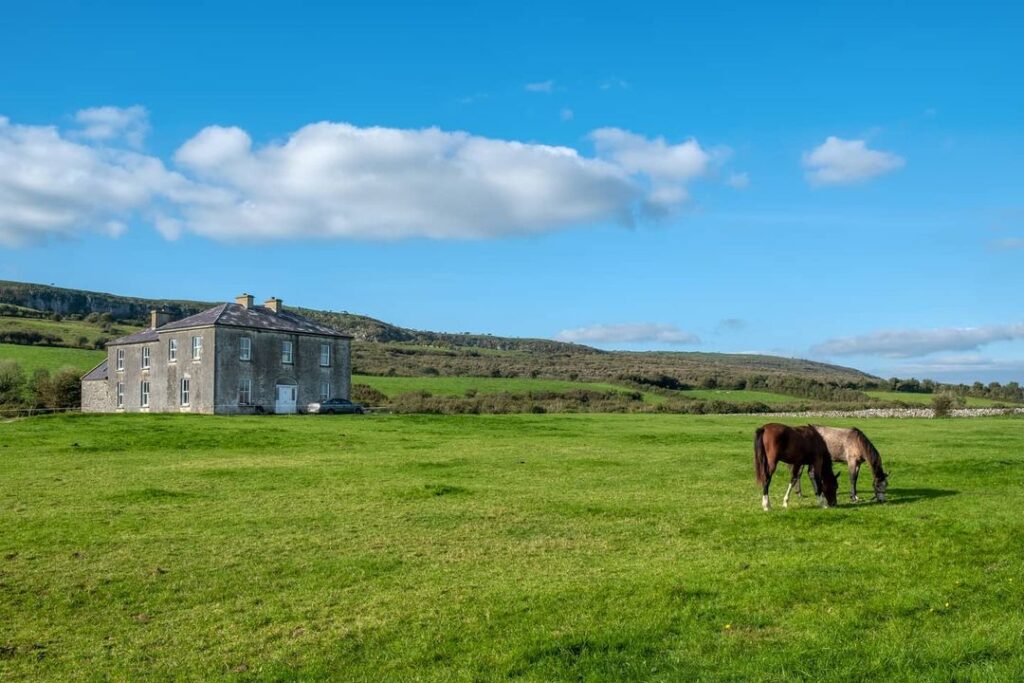 The exterior set for Father Ted's house was, in fact, a family home, based near Corofin in County Clare. It remains unchanged today and as do the family who resides there.
Operating on a 'booking only' model, owners Cheryl and Patrick McCormack welcome Father Ted fans into their home to talk all things Ted and enjoy some refreshments while they're there.
While most people refer to the property as 'Father Ted's house', it is actually called 'Glanquin Farmhouse'.
When to visit – make sure to book in advance
Father Ted's house is a hot ticket year-round, with greater numbers flocking to the area during the summer months.
Again, remember this is a 'booking only' experience, so enquire well in advance – particularly during peak times and school holidays.
Directions – how to get there
If heading from Galway, we suggest that you follow these directions:
On leaving Galway, take Dublin Road
Next, take the N18 in the direction of Limerick
After 8.5 km (5.28 miles) on the N18, turn right onto the N67
Drive for 11 km (6.8 miles), then turn left onto the L8587
After 800 metres (0.5 miles) turn left
Continue on that road for 11.3 km (7 miles)
At the T-junction, turn left and then take the first road on the right
Father Ted's House will be about 3.5 km (2.17 miles) down the road on your right – if you're a Ted fan, you can't miss it!
Or, if you care for specifics, its latitude and longitude is: 53.010316,-9.030211
Things to know – helpful information
The prices vary, so make sure to get in touch with Cheryl McCormack on +353 87 921 46 94 or email: [email protected], and book well in advance.
Many Father Ted fans simply pull their car up outside for a cheeky snapshot of the parochial house before hastily moving on. Note though, that the property is located on a narrow country road, so it is not the most suitable for parking.
If you do not have a booking, do not enter the grounds. This is a private property and family home, and visitors should respect the owners. We do not recommend rocking up and knocking on the door. This is one sure-fire way to be asked to leave immediately.
Those who have secured their booking in advance will be allowed to park on the property.
It is important to remember that while the exterior of the property is the same as seen in Father Ted, the interior reflects that of a modern family home, so don't expect to walk straight onto the set.
How long is the experience – how much time you will need
The experience consists of enjoying a selection of teas, homemade scones, and snacks in the McCormack's living room, as they regale guests with stories of how their house came to be the 'Father Ted house' and the odd few occasions where filming took place on the property and inside the house.
There's no real defined endpoint to the visit from our experience. Still, much like when you pop over to someone's house for a cup of tea, you know when it is time to go, before overstaying your welcome. We reckon about 60-120 minutes depending on the day in question, and whether there are other bookings after your time slot.
You can also expect to visit the property along with others. During our visit, there were eight guests in total.
What's nearby – what else to see in the area
There are tonnes of things to do nearby, so be sure to make the most of your visit to this part of Ireland. Top attractions that are closeby include the Cliffs of Moher, the Burren Perfumery, and the Ailwee Caves.
Where to stay – great accommodation
If you're looking for a homely stay, the Glasha Meadows B&B in Doolin has stellar reviews.
Alternatively, the Old Ground Hotel is a four-star hotel in Ennis. Only a 30-minute drive from Father Ted's house, this is great for those who seek something a little lusher.