Howth is a little sleepy seaside town in County Dublin. Accessed easily by the DART (Dublin Area Rapid Transit) which takes you from Dublin city to Howth in less than 30 minutes, this fishing village is the perfect spot for a day-date.
From world-class restaurants, picture-postcard scenery, adrenaline-pumped activities, coastal strolls, buzzing bars, nature hikes, one of the best places to watch sunrise in Dublin and sights of cultural and historical significance, it is safe to say this quaint fishing village has got a lot to offer.
Spring and Summer (or just about any day with decent weather) attract a steady stream of courting couples, and with all on offer, we can see why. Here are five great date ideas in Howth Village.
5. Howth Hill Walk
Start your date off with an epic pilgrimage to Howth Village. One of the most impressive ways to access this town is with a cliff walk from Sutton (the small suburb at the base of Howth Hill).
The cliff walk starts at the Sutton Martello Tower and winds its way along the coast with stunning, dramatic drops into the wild Irish Sea.
Wild and weathered cliff faces and crashing waves are sure to strike a romantic note, and you'll even pass deserted secret beaches with amazing caves, if the tide is out, too.
When you arrive at Howth Summit, you'll have a great opportunity to overlook the whole of Dublin; then hit up the Summit Inn pub to quench your thirst before heading downhill to Howth Village.
This is a challenging walk and hikers should be reasonably fit. Proper footwear and warm, waterproof clothing are recommended also, seeing as Ireland has very unpredictable weather.
It is also advisable to bring water as there are no amenities along the cliff walk. This route is likely to take between two and three hours.
4. Ireland's Eye
This is another fantastic date idea in Howth. A trip to nearby Ireland's Eye island is an alternative (and not too costly) way to spend a day with your crush.
Trips run every single day, weather permitting, between 10.30am and 5pm from the West Pier in Howth. The island itself is only a short boat ride from Howth Village, and although uninhabited, it is the perfect place for a walk, picnic or adventure.
There are also many rock climbing routes on Ireland's Eye for couples who have a flair for a little adrenaline!
3. The Bloody Stream
The Bloody Stream is arguably Howth Village's most popular bar and pub. And being located underneath the DART station, it seems like The Bloody Stream attracts just as much footfall as the train station above.
It is buzzing daily with locals and tourists and offers a cool and trendy vibe while maintaining the warmth of a traditional Irish pub. Its impressive beer garden is laden with picnic tables. In the summer it's hopping with live music, and in the winter it's filled with bodies warming up under one of the many heaters.
Pub grub and pints of "the black stuff" (Guinness) is at its height here, and The Bloody Stream is certainly not a stop to be missed during a day date in Howth.
2. The Dog House Blue's Tea Room
This quirky little restaurant has become a resident favourite over the years and is now seen as the local gem of Howth Village. Unassuming from the outside, The Dog House Blue's Tea Room is, in fact, a haven for those who love the weird and wonderful.
Take one step inside, and you're bound to be charmed by the living room style of mismatched furniture, its roaring open fire, random lampshades, antique dining tables and the little intimate coves and snugs.
With low light, a cosy and casual feel and a BYO policy, this is one of the best places for a bite to eat or a night out in Howth.
1. Aqua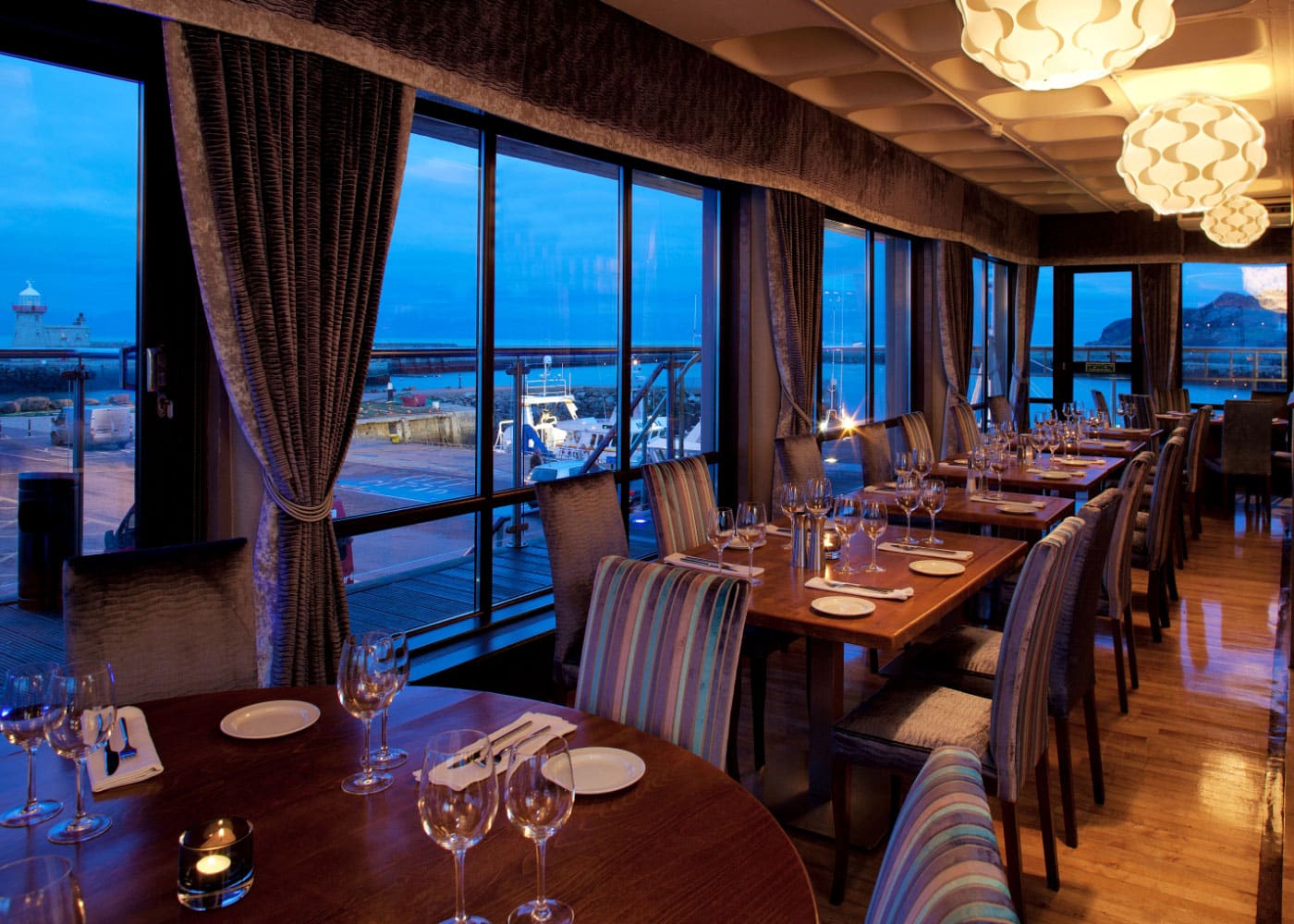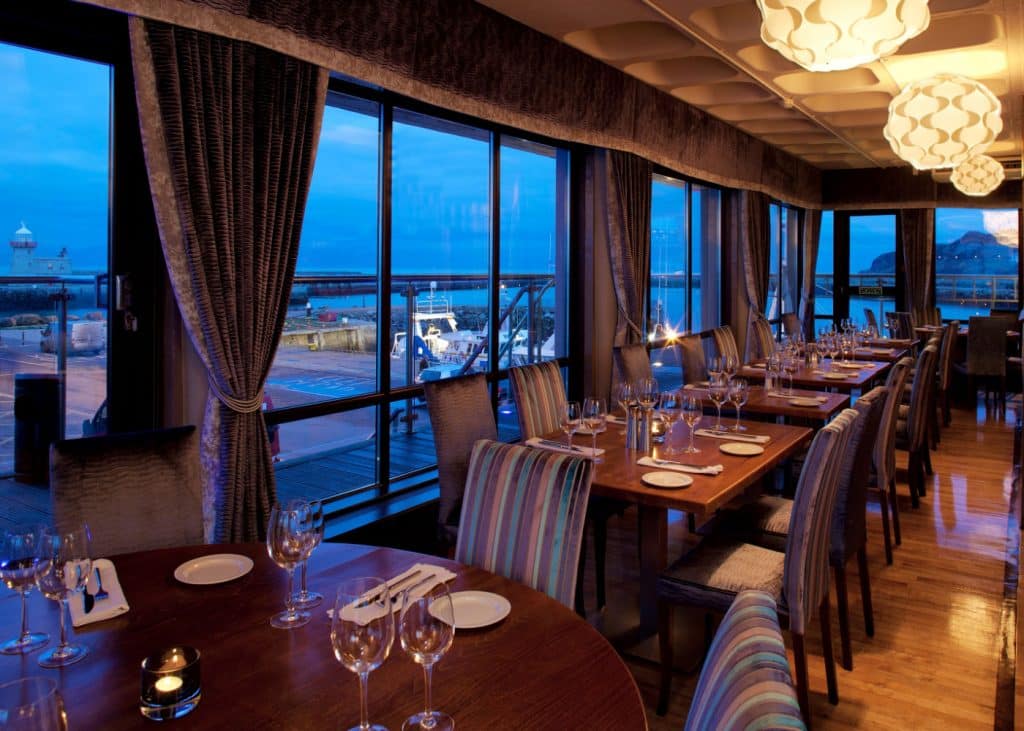 If you're looking for an elegant way to end the most perfect date in Howth, your best bet is Aqua. This fine dining seafood establishment is considered the best you can get, and is potentially one of the leading seafood restaurants in all of Ireland.
Expect floor-to-ceiling panoramic views of the harbour and Ireland's Eye, world-class service and food that'll have you hooked with one bite. Book in advance and dress to impress; this is sure to be a date to remember.