The Emerald Isle vs The Land of Opportunity: which country comes out on top in this Ireland vs USA comparison? Read on to find out.
Ireland, in our very unbiased opinion, is a beautiful country with so much to offer to anyone who comes to live or visit here.
Greenfields everywhere you look, friendly people and breathtaking views. However, could it have met its match with the USA? We've narrowed it down to five categories we deem most important upon which to compare these two great nations.
So, if you're currently faced with the agonizing decision of having to choose between the bright lights of Hollywood or Dublin's fair city where the girls are so pretty (you sang that in your head, didn't you?), this article may help your decision.
Food – bacon and cabbage or Mac n Cheese?
Food, glorious food. One of life's greatest pleasures. Naturally, it would play a big part when deciding where you want to live or visit. The Irish staple dinner for many years was either a roast (if you were lucky) or bacon and cabbage.
Thankfully, we have branched out since those days. The United States is more known for its many fast-food chain restaurants. Taco Bell, Wendy's…. mouth-watering stuff.
They are the undisputed champions of burgers, hot dogs, and anything else you can put in between a bun.
However, there's nothing like a home-cooked meal prepared by an Irish mammy, whose biggest fear is you leaving her kitchen hungry. We must give this round to ourselves.
Cities – the big apple or the big smoke?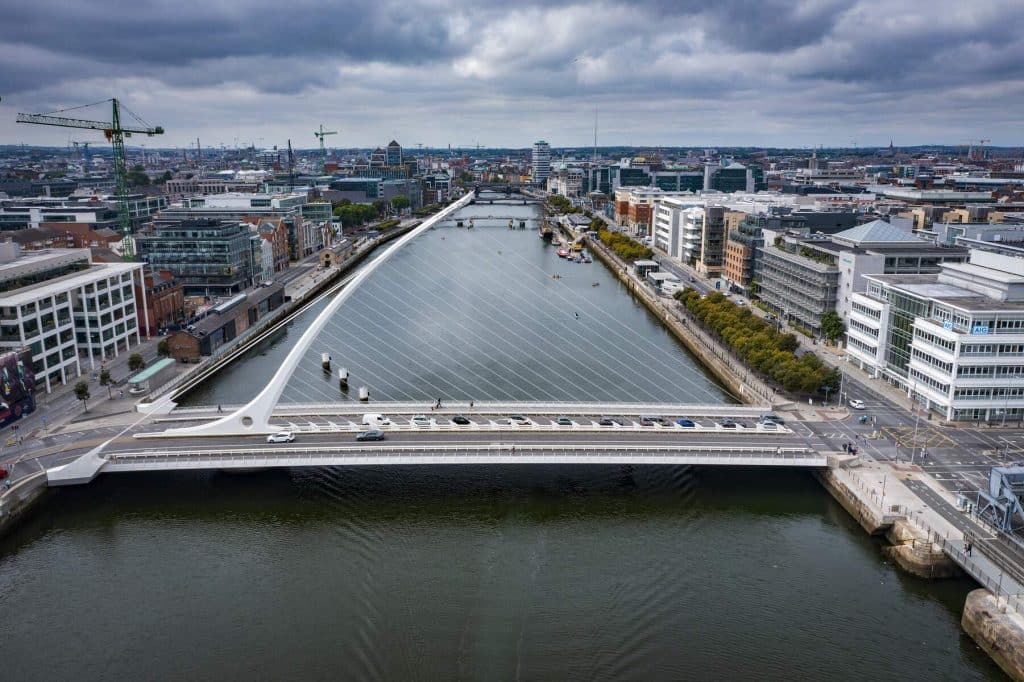 The United States has many magnificent cities to offer; New York, Chicago, Boston, and San Francisco to name a few. All extremely diverse cities with endless things to see and do. The biggest city, New York, has a population of over eight million people.
In comparison, Dublin, Ireland's biggest city and capital, has a population of just over one million. Nonetheless, Dublin is a city steeped in history and culture. Notable attractions include Croke Park, the GPO, and Phoenix Park.
In New York, you can see the Empire State Building, the Statue of Liberty, Times Square, and much more. We're willing to call this one a tie as we think this one is up to personal preference.
Does a bustling cosmopolitan city sound like you or would a city on a smaller scale bursting with history suit your style better? You decide on this one in the Ireland vs USA comparison. Check out the USA Bucket List which may help your decision.
Weather – a big decider in this Ireland vs USA comparison
The choice is very hard; would you like glorious sunshine with lovely warm temperatures for the majority of the year or lots of rain with an annual heatwave where the temperature reaches double digits for a week?
Yes, sadly the Irish weather seems to favour the rain over sunshine. Irish comedian Pat Shortt once said, "It'd be a lovely little country if we could only roof it." Regatta certainly would be out of business in Ireland then.
Now, we know you can argue the United States experiences hurricanes and extreme snow, but we feel we would learn to live with that if it meant we could leave the house in the summer without a jumper and an umbrella.
Cost of living – how much bang can you get for your buck or euro
The cost of living in a certain country is very important when deciding to move or even visit there. Ireland and the United States are developed countries. Unfortunately, however, neither are by any means cheap.
Living in Ireland is more expensive than 95% of countries in the world (we may need to start charging people to see the Spire). But why is Ireland so expensive? The average rent in Ireland is €1,397. In comparison, the average rent in the USA is just under €1,000 when converted.
Now, Ireland's cost of living has been increasing rapidly, making it not the most attractive place to be settling down. Ever since the price of Freddos were raised, it's been a downward spiral. United States, you've won this round.
The people – who's better craic?
Let us start off by saying the Irish and the Americans are both very sound people. The Irish are very warm and friendly and the Americans, famous for their welcoming hospitality (have a nice day and whatnot), always have a smile on their face.
But what we are looking to answer is, who is the best craic? The Americans know how to have a good time, that's no doubt, but there's a clear winner here.
I think we all can agree that the Irish remain unrivalled when it comes to the ever-important category of "having the craic".
If you're looking to move or visit somewhere where the people have a streak of madness in them but are equally very sound, we highly recommend Ireland (surprise, surprise).
It seems we have reached a tie. The only way to settle this is face to face…. in Ireland…. when you come to visit! Shameless plug, we can't help it.
Other notable mentions
Average income: Both are rich countries. In Ireland, this is €44,402 while in the US it is $31,133.
Public health measures: Both countries acted quickly in the COVID-19 pandemic, but public health measures have been criticised in both as health care is costly.
Quality of life: Income inequality exists in both these developed countries. However, the United Nations ranked Ireland 2nd for quality of life, with the US at 7th.
FAQs about the Ireland vs USA comparison
What US state is most like Ireland?
Due to its intense historical connection with Ireland, perhaps the state of Massachusetts, particularly the city of Boston, is most like Ireland.
Is the United States richer than Ireland?
While the USA is a richer country, a recent report shows that the Irish are richer than Americans, as it showed that the Irish GDP per capita was higher with $36,360 (€33,329).
Do Irish people still emigrate to the United States?
Irish people have been emigrating to the US since the famine and, yes, Irish people do still emigrate to the United States. It has been estimated that there are 133,000 first-generation Irish in the United States.