Ireland is home to great Irish entrepreneurs. Each of these Irish entrepreneurs and their businesses are well-known across the country.
The last to decades have been nothing if not turbulent for Irish business. The Celtic Tiger swam to our shores in around 1995 and brought with it a GDP growth rate of up to 11.5%.
Property boomed then bombed. Our economy slumped during 2008, and the country entered a period of what was euphemistically termed austerity.
This boom to bust and back again economy has shaken the tree of Irish business people and entrepreneurs; some survived, others didn't.
Let's take a look at ten Irish entrepreneurs of the business world that some you will remember fondly, others not so.
10. Michael O'Leary – business leader of Ryanair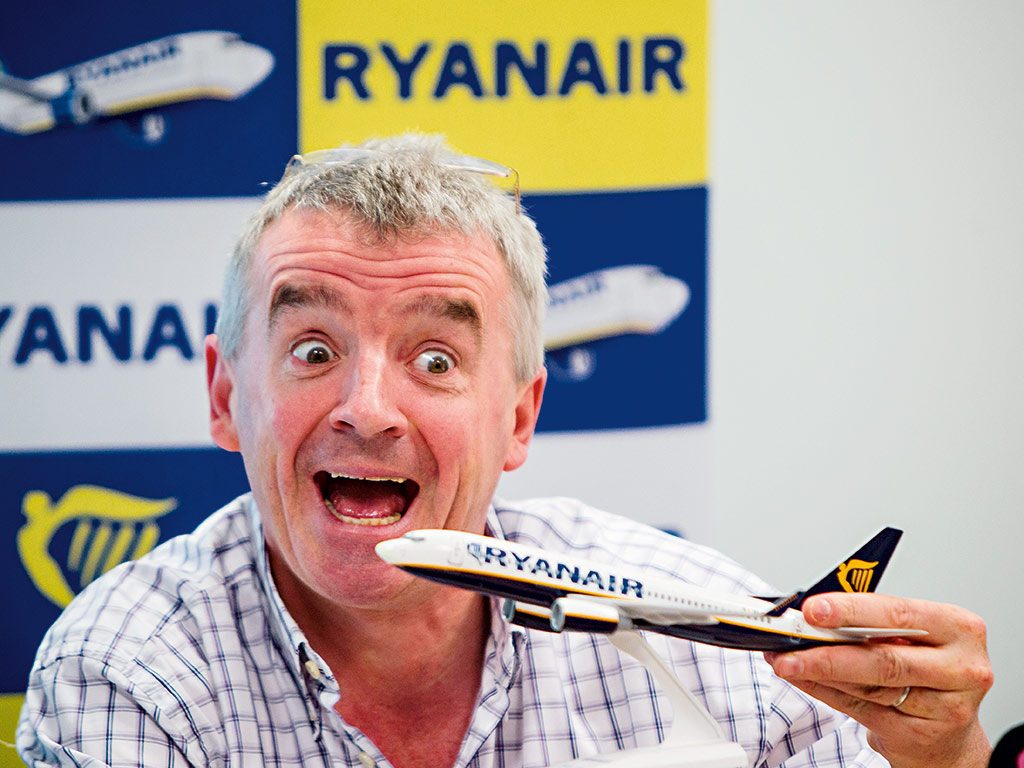 Known for his flamboyant no-nonsense approach to low-cost airline management, love him or hate him it has to be said that Michael O'Leary has steered his company Ryanair well through the global recession. Guiding it into what has now become Europe's most successful aviation company.
Head-hunted by aviation supremo Dr Tony Ryan during the late eighties, O'Leary rose from being the late Tony Ryan's P.A. to Chief Executive Officer, a position he was appointed to in 1994.
His estimated personal fortune is estimated by Forbes to be 1.1 billion U.S. dollars. Check out where O'Leary ranks on an alternative listing of the most successful Irish entrepreneurs of recent memory.
9. Denis O'Brien – Ireland's richest native-born citizen
Denis O'Brien is well-known to most Irish people. With a real-time net worth of around $4.2 billion, he is Ireland's richest native-born citizen.
Another protégé of Dr Tony Ryan — O'Brien was employed as Ryan's P.A. during the mid-eighties — his involvement in The Moriarty Tribunal — officially called the Tribunal of Inquiry into certain Payments to Politicians and Related Matters, along with his stake in Tony O'Reilly's Independent News and Media group brought O'Brien a certain amount of controversy.
Among his extensive business interests are a 94% interest in Digicel. This Caribbean mobile phone operator operates in the Asia Pacific and Central American sphere.
Following the 2010 earthquake in Haiti, he funded the restoration of Port-au-Prince's Iron Market and his Digicel Foundation built 150 schools.
8. Tony O'Reilly – has a hand in Heinz and Irish Independent News and Media
Described by the publishers of Matt Cooper's biography on Tony O'Reilly as "one of Ireland's most remarkable public figures." He is another of the top Irish entrepreneurs.
O'Reilly is reported to have lost hundreds of millions during his battle with Denis O'Brien over control of Ireland's Independent News and Media Group.
A former Irish rugby international player, O'Reilly's business involvement included the International food group Heinz, Waterford Wedgwood, and Irish Independent News and Media.
In May 2014 the Sunday Independent newspaper reported O'Reilly's net worth to be €1 billion. However, recent media reports would say that his personal wealth has decreased substantially in recent years as a result of various downturns in his business interests.
7. J.P. McManus – has a huge property portfolio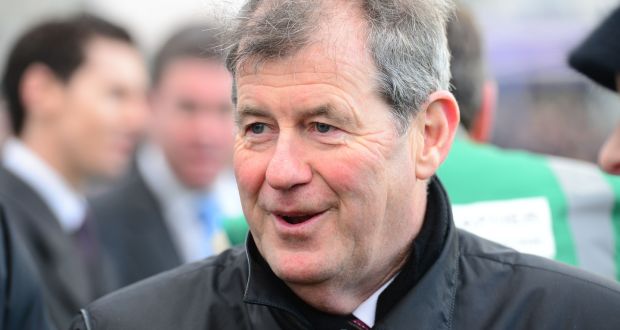 J.P. McManus doesn't court publicity. However, his recent addition to his property portfolio, the acquisition of the five-star Adare Manor Hotel and former stately home in his native County Limerick made headlines earlier this year when it reopened after a €50 million refit.
McManus was granted a bookmaker licence in 1972 but over the following few years began accruing tremendous wealth by making major gains on the currency and bond markets.
Closely associated with John Magnier and Dermot Desmond, the three control the Sandy Lane beach resort in Barbados.
McManus is an avid sports enthusiast and a former shareholder in Manchester United Football Club. He has invested €10 million in planned rugby centre in Limerick.
His net worth is estimated to be $1 billion.
6. Dermot Desmond – the founder of NCB Stockbroker
Another of the top Irish entrepreneurs is Dermot Desmond. He founded NCB Stockbroker in 1981 and sold the company thirteen-years later for $39 million. He then started his own private equity firm, International Investment and Underwriting.
Desmond now has stakes in travel software firm Datalex, Mountain Province Diamonds, Barchester Healthcare, and Glasgow soccer club, Celtic.
His personal net worth is estimated by Forbes to be in the region of $2 billion.
5. Pat McDonagh – the creator of Supermac's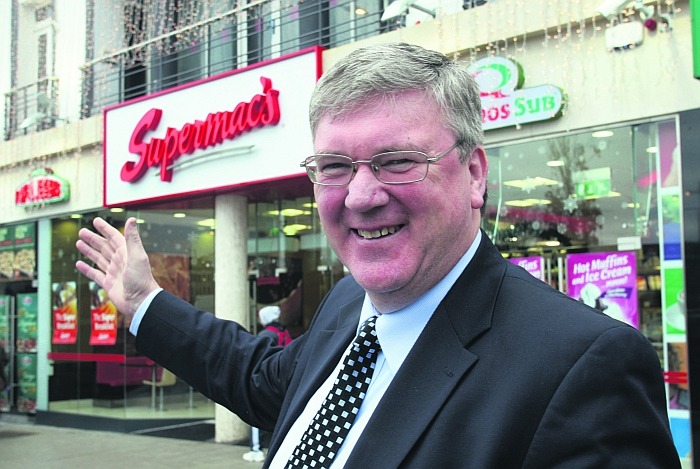 Former teacher-turned-millionaire, in 1978 Galway-man Pat McDonagh was refused planning permission to open a pool hall in County Galway and instead turned the building into a fast food outlet which he named Supermac's.
Over the subsequent years, McDonagh has built up a huge business empire concentrating on fast-food outlets, property, shopping plazas, and hotels. His estimated worth is in the region of €120 million.
4. Sean Quinn – foreman of the Quinn business empire
In 2008 Sean Quinn was the richest man in Ireland. His business empire, which included hotels, quarries, and financial services, is said to have evolved from a €100 loan borrowed in 1973 and which grew into a multi-million euro conglomerate employing more than 5000 people in both the Republic and the North of Ireland.
Quinn was hit hard during the 2008 recession, and ultimately he was declared bankrupt in the Republic during 2012.
3. Willie Walsh – led International Airlines Group to success
Willie Walsh is more of a chief executive rather than an entrepreneur in his own right. He has successfully led International Airlines Group since 2011 when he was appointed CEO.
He is credited with the successful restructuring of Aer Lingus and for steering the amalgamation of that company, British Airways, and Spanish airline Iberia.
His reported salary for 2016 was reported as €1.16 million while also enjoying benefits of up to €7.7 million.
2. & 1. Patrick and John Collison – our top Irish entrepreneurs
Patrick and John Collison are two brothers from Limerick and the top Irish entrepreneurs. They became millionaires as teenagers when they sold their company, Auctomatic, for $5 million.
They subsequently went on to develop a software business based in San Francisco dealing with credit card and banking internet systems, which is estimated today to be worth in the region of $9.2 billion. Both brothers are considered the world's youngest billionaires.
Above you have ten Irish business people who achieved fame both at home in Ireland and abroad, some tried and succeeded. In contrast, others perhaps did not succeed quite as well.
Each of these Irish entrepreneurs and their businesses are fascinating. Some achieved noteworthiness, some achieved notoriety, but as Denis O'Brien once said: "If you just focus on risk, you can't do a thing."