Got 48 hours in Killarney? Here we suggest how to best spend two days in this beautiful Irish town.
County Kerry is commonly known by its nickname 'the kingdom,' and Killarney is certainly without a doubt the jewel in the crown of that kingdom. With its abundance of lakes, rolling green hills, historic sites, and breathtakingly beautiful scenery accompanied by its bustling town atmosphere, it has something for everyone to enjoy.
Whether you are spending 48 hours in Killarney or a week, you won't run out of things to do in this picturesque Kerry town.
Day 1: Exploring Killarney
Morning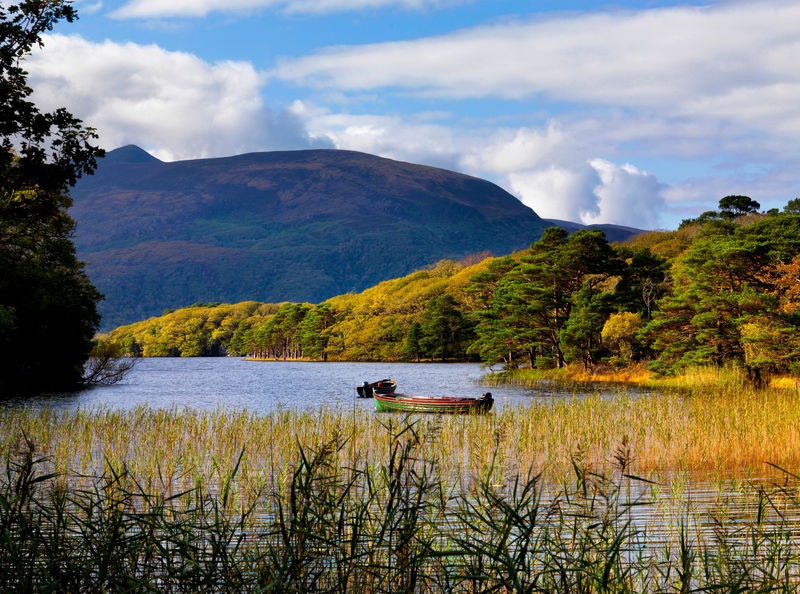 On the morning of your arrival, we recommend the first item on your itinerary should be to take a trip on a jaunting cart around the sites of Killarney National Park. Upon entering Killarney, you will be sure to see its many horse and carriages waiting to be hired.
This is a unique way to see the many beautiful sights around the park, and the drivers of the jaunting carts are also locals and great characters with a wealth of local knowledge.
Afternoon
After your morning jaunt around Killarney and the park, we advise you to go on foot to explore everything that Killarney National Park has to offer. The park is almost 103km2 of beautiful lakes, stunning mountains, and magical forests and is home to the only red deer herd in Ireland.
The main sights to enjoy exploring when in Killarney National Park are the 15th-century Ross Castle, Muckross House (which is an amazing mansion built in 1843), and Muckross Abbey, which is an old Irish monastery that dates to the very beginning of the foundation of the Christian religion in Ireland.
Torc Waterfall is another popular tourist hotspot and has proven to be a great spot to get that perfect Instagram picture with a majestic waterfall as your very own backdrop.
If you are looking to take in the views of Killarney from a height, Torc Mountain is close to the waterfall, and at 535m high, it can offer stunning views that otherwise would not be seen from the ground.
Evening
Killarney has at its disposal a huge amount of the freshest homegrown suppliers, ensuring that it remains one of the best places in Ireland for both local and international cuisine.
If you are looking for great Irish food, Murphy's of Killarney is one to look for. This hotel offers a menu full of great Irish pub food, and they pull a good pint too. If you are looking for something a bit more illustrious, the hotel also has the famous 'Lord of Kenmare' restaurant, which has a delicious section.
Killarney is also renowned for its nightlife, and virtually every pub in Killarney offers live music, DJs, and dancing. In particular, make sure to check out John M. Reidy's, and if you are looking to stay out late check out the nightclubs The Grand and McSorley's.
Day 2: Taking the scenic route
Morning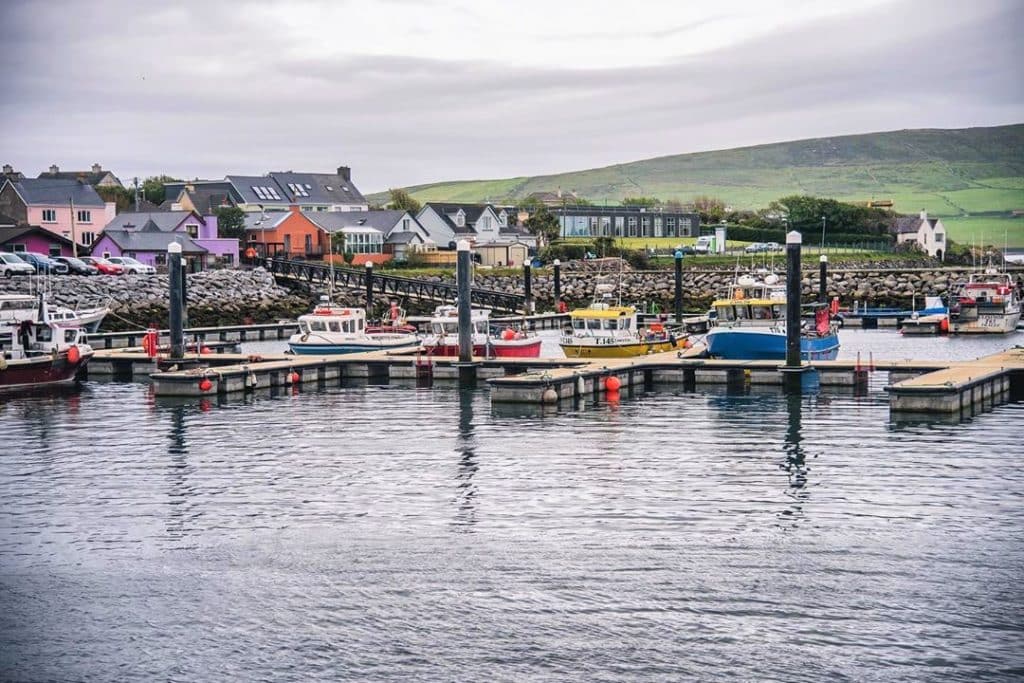 On your second morning, why not enjoy the beautiful scenery from the comfort of your car on a leisurely drive to Dingle? Dingle is another beautiful town in Kerry and one that can rival Killarney. The Dingle Peninsula has something to offer everyone: walking trails, swimming, sea angling, and many festivals all year round.
Afternoon
On your way back from Dingle, we suggest swinging by the Ring of Kerry, which is arguably the most famous driving route around Ireland and is dotted with breath-taking sights to see along the way.
Finally, the Gap of Dunloe is another popular route as it's a mountain pass, which passes by five lakes. However, be warned that as the road is narrow here, it's not for the faint-hearted. Guided driving tours can be hired if you prefer.
Evening
When you are in the mood for dinner, why not try The Shire, which is another popular and unique place of dining in Killarney? The Shire is a pub and café all set to the theme of The Lord of the Rings. It's said that you may even run into Gollum and Gandalf while enjoying your pint and burger.
Finally, to top it off for dessert, Killarney Ice Cream Shop should be your port of call. They offer a scrumptious selection of ice cream, frozen yogurts, and sorbets.
If you are looking for something fast and deliciously greasy, then make sure to order Ireland's best boxty at Bricín. If it's seafood you're after, make sure to call into Quinlan's, which serve the freshest sustainable seafood in Killarney.
We know that 48 hours in Killarney aren't enough; in fact, a week probably isn't enough to experience everything it has to offer, but if you can manage to do all we have mentioned above, then you will be sure to have had a weekend in Killarney to remember.