Outdoor enthusiasts rejoice on the Emerald Isle. The island, small in size and rich in native flora and fauna, is bountiful and lush with dynamic landscapes, waterways and mountain ranges.
Even though the sun may not shine on the island of Ireland year-round, it continues to be a popular destination for those with a love for the great outdoors, month by month.
While some celebrate Ireland for its Guinness, postcard-worthy settings and ancient past, you best not overlook the adventures to be had! Here are the top ten Irish lakes for outdoor activities in Ireland.
10. Lough Gill, Co. Sligo – for kayaking
This freshwater lake is located mainly in County Sligo, although parts spill over into neighbouring County Leitrim. 8-kilometres in length, this limestone lake is popular for nature enthusiasts and those with a love for natural surroundings.
It also offers stunning, scenic kayaking for those who wish to tread some water. Many islands exist on this waterway making it a great place to explore via watercraft.
9. Lough Derg, Co. Tipperary – for boating enthusiasts
Located in the Shannon Basin, this freshwater lake is favoured by boating enthusiasts who raise the anchor and set sail.
The lake is long and narrow and passes alongside the shores of counties Clare, Galway, and Tipperary.
8. Lough Owel, Co. Westmeath – for swimmers and divers
This 6-kilometre long lake in County Westmeath is one of the most stunning in all of the county.
Lough Owel is popular with divers as the water is a whopping 22-meters in depth. Swimmers also enjoy this waterway throughout the year. Stop by at sunset to really make the magic come alive.
7. Lough Key, Co. Roscommon – for an activity park
Lough Key in Roscommon is one of the top lakes in Ireland for outdoor activities as it is home to a family-friendly adventure centre.
Lough Key Forest & Activity Park offers everything from treetop walkways, play areas and picnic tables, lush grounds and nature trails, escape rooms and boat tours.
6. Lough Corrib, Co. Galway – for fishing
Located in the West of Ireland, Lough Corrib is a popular spot with locals and out-of-towners with a penchant for fishing.
This lake is the largest lake in the Republic of Ireland, the second largest on the island of Ireland and is home to a wealth of marine life.
5. Lough Ree, Co. Westmeath – for history
For those of you with a love for Irish history, look no further than this lake in Ireland for outdoor activities.
Lough Ree is located in Westmeath and offers Viking Tours on this ancient waterway in the Irish Midlands.
4. Lough Erne, Co. Fermanagh – for ancient Ireland
Two connect lakes make up Lough Erne in County Fermanagh. This lake, located in Northern Ireland is the perfect place to explore and observe ancient Ireland.
Daily boat rentals along the waterway allow for ease of enjoyment and if prehistoric ruins which still stand from Ireland's past are of interest, make sure to check out Devenish Island.
3. Lough Leane, Co. Kerry – for utter enchantment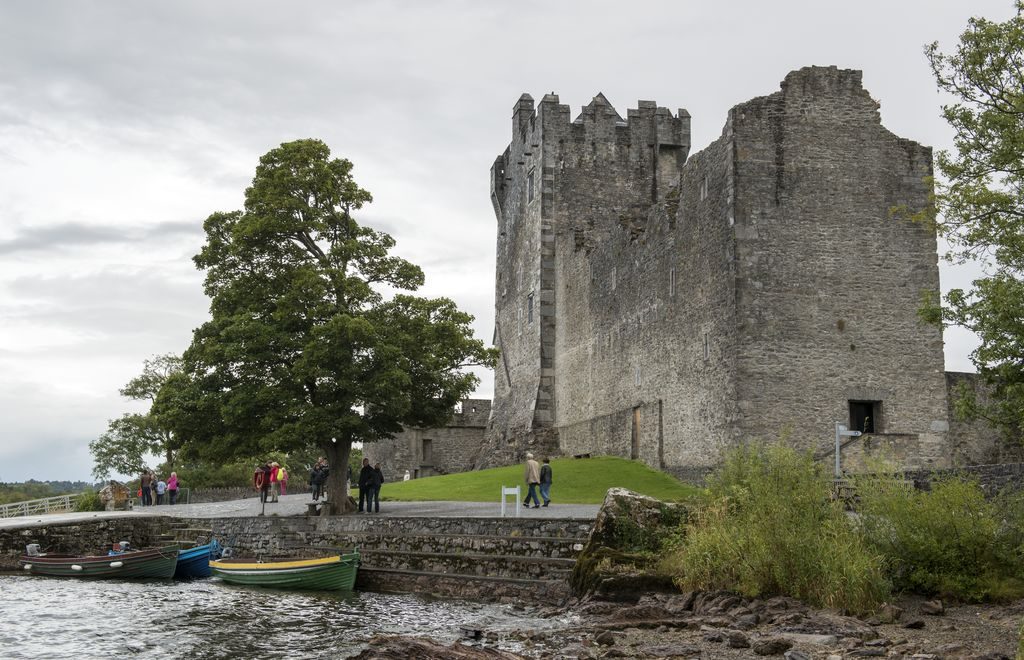 This lake is the largest of all three lakes located in Killarney in County Kerry. If utter enchantment and stunning surroundings are what the doctor ordered, look no further than this impressive waterway.
Lough Leane is also a great lake for outdoor activities in Ireland, and if angling and fishing are up your alley, you'll be in your element.
2. Lough Neagh, Co. Antrim – for watersports
This is the largest lake in Northern Ireland and a sight for sore eyes. Whether you're an avid boater, jet ski enthusiast, want to windsurf or wakeboard, it is safe to say you'll find it all here!
1. Lough Allen, Co. Leitrim – for pure wilderness
This is another lake located on the River Shannon which is great for outdoor activities in Ireland.
An epic adventure centre offers the art of bushcraft along these majestic waterways and those with a love for the great outdoors will rejoice. Bathe in the river, cook along its shores, forage and explore; this will certainly be an adventure to remember.