Let's take a look at the five best pubs in Dingle according to the locals. Have you experienced any of these pubs in Dingle?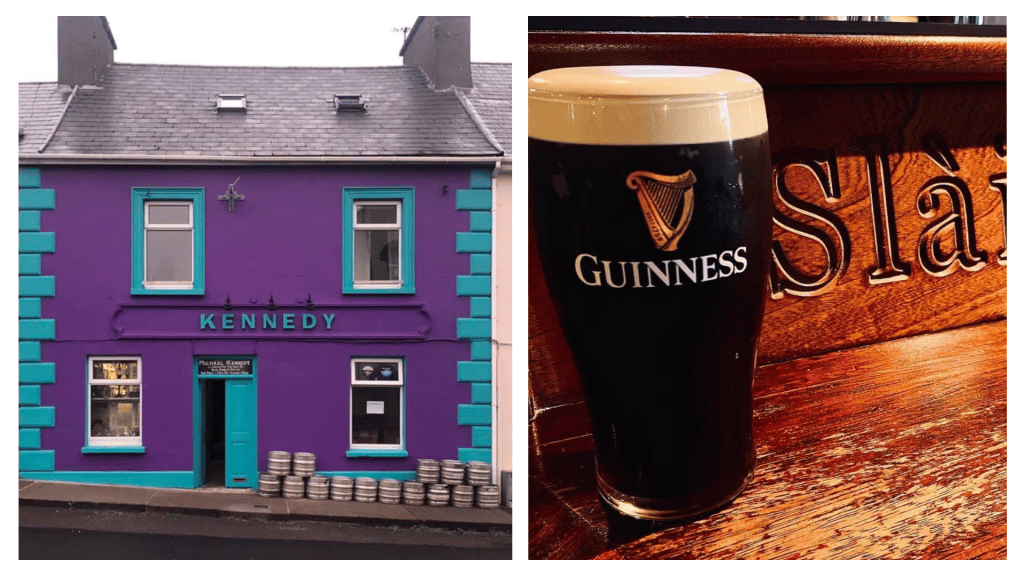 Dingle is a vibrant seaside town sticking out from the Dingle Peninsula in County Kerry and is one of the towns that have the best pubs in Ireland.
Weather-worn and remote, this small community is a haven for seafood, local culture and some of the most unspoilt landscapes on offer across the Emerald Isle.
In a town of just over 2,000 people, there are somewhere over 50 local watering holes, each of which is buzzing with life seven nights a week.
Pub culture is intrinsic to this slow-paced way of life type of town, so if you want to be in with the locals, a bit of a pub crawl is your best bet.
The only problem is, with such dense numbers of venues dotted around the tiny fishing village, it can be a challenge to choose the best bars.
In a bid to make it simple, here are the top five best pubs in Dingle, according to the locals.
5. Murphy's Pub − a quintessential Irish pub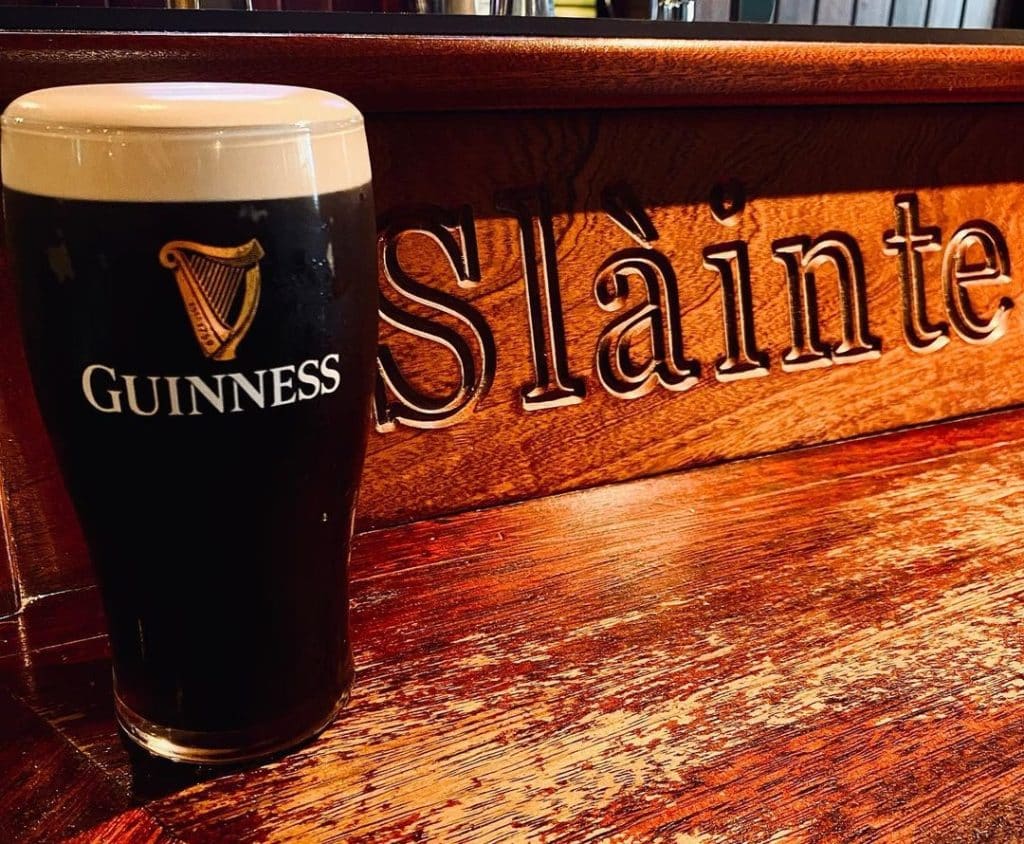 Murphy's is a pub, bed and breakfast on the waterfront in Dingle. Run by husband and wife duo John and Eileen Murphy, this is your quintessential traditional Irish pub.
With a rustic wooden bar, stool seating, low tables for dining and an open fire, this charming local watering hole is a regular haunt for community folk.
Food is served from noon daily, starting with a lunch menu of hot and cold dishes, whilst the evening menu is equally broad. Vegetarian and vegan options can be catered for at Murphy's, but the must-try dish has got to be the locally caught Dingle Bay fish.
Make sure to stop by for a Guinness and brush shoulders with the locals as an impromptu trad music session ensues at Murphy's.
Address: Murphys Pub, Strand St, Dingle, Co. Kerry, V92 FX62, Ireland
4. The Dingle Pub − nightly local musicians
For one of the more lively pubs in Dingle, a great shout is The Dingle Pub. It is located on the main street in the centre of town and attracts a variety of locals, from young bucks to pub veterans, as well as a hearty stream of out-of-towners.
This is a larger pub accommodating more bodies than the former, in an open-plan fashion.
Local musicians play nightly, and a pool table is on hand for those keen for an extra bit of banter. They are known for their night sessions of traditional music and all-around good craic.
Above the pub, an on-site B&B offers those weary from a night on the "black stuff" (aka Guinness) a solid place to rest their heads. Although, booking in advance is recommended.
Address: Main St, Grove, Dingle, Co. Kerry, V92 RHP1, Ireland
3. Kennedy's − one of the best pubs in Dingle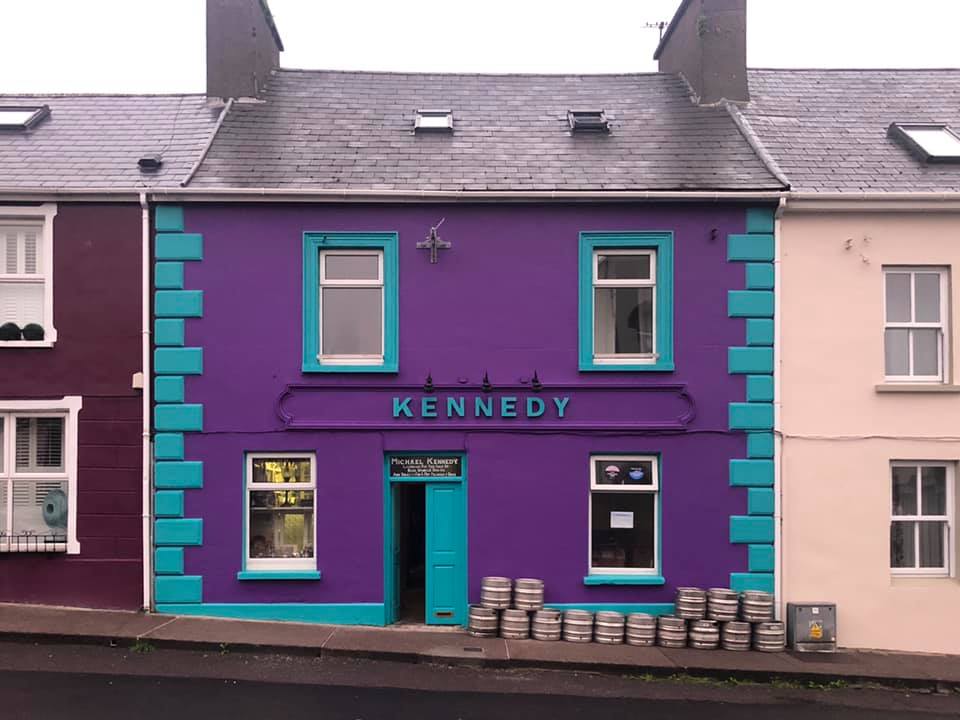 For one of the more electric pubs in Dingle, Kennedy's is the ultimate hangout. Ask just about anyone living in the town, and they'll point you in this direction, so needless to say, it's not a pub worth skipping.
This quaint little watering hole has traditional interiors of stone floors, wood panelling, low stools and candlelight.
As the building has been renovated from a private residence into a pub, it carries over a sense of homeliness and warmth. It's worth a visit for its colourful exterior alone!
Private nooks are the perfect spot for an intimate drink, whilst sometime a small trad session will be happening, one nook over. The craic is mighty – as well as the Guinness – making this a must-visit in Dingle.
Address: Upper Main Street, Dingle, Co. Kerry, Ireland
2. Foxy John's − a great local hangout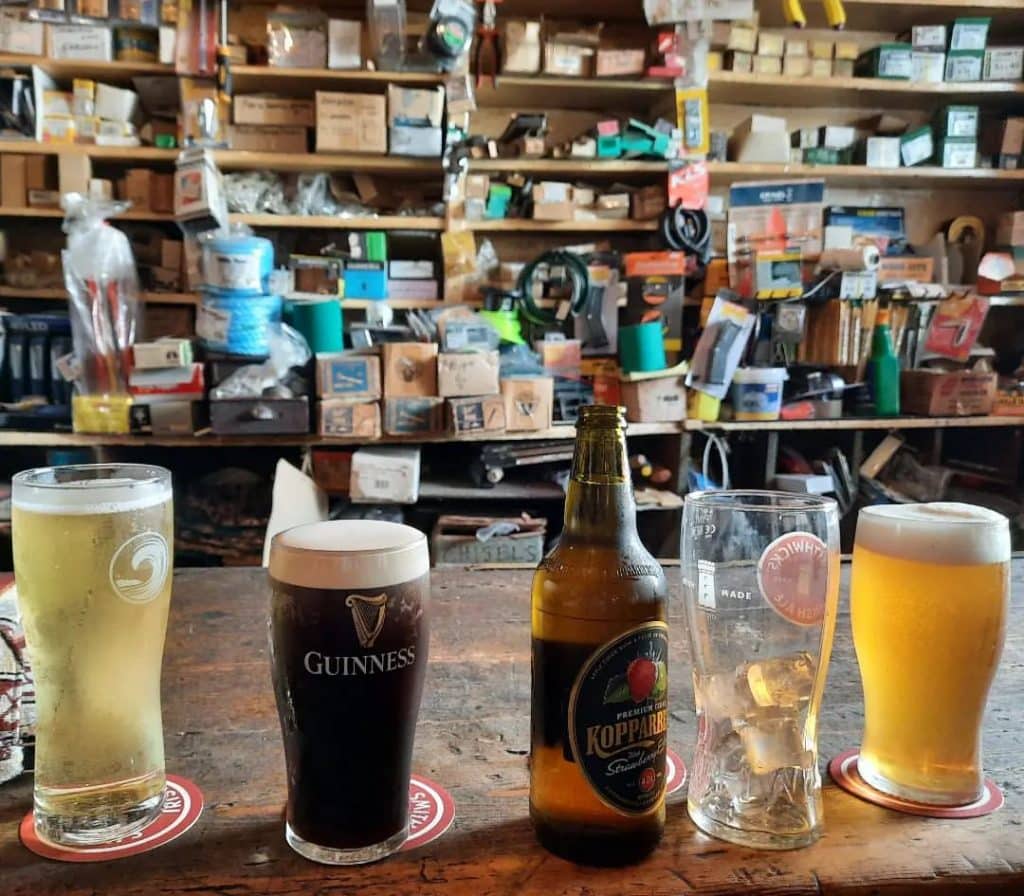 Foxy John's is a local hangout in the heart of Dingle. It is a half hardware store, half pub, meaning you can stop by for a cheeky pint en route to pick up those nails, twine or whatever DIY essentials you're lacking.
The pub itself is small and traditional in design, with a bar on the left and the hardware store counter on the right upon entry.
Out the back, a covered beer garden offers guests a lazy spot to escape the summer sun during the more favourable months.
Address: Main St, Grove, Dingle, Co. Kerry, V92 PD6F, Ireland
1. Dick Mack's Pub & Brewery − renowned for local drinking
Finally, Dick Mack's Pub & Brewery is the pub most renowned for local drinking in Dingle.
This pub is alight in the warmer months when crowds file into the buzzing beer garden, complete with street food vendors, picnic tables and quirky nostalgia memorabilia dashed about.
You'll see Dick Mack's very own Hollywood Walk of Fame, with names like Julia Roberts and Robert Mitchum etched onto a star in the ground.
In winter, bodies brush shoulders fireside as they sip on Guinness and listen to the latest music marvel to hail from the quaint village of Dingle.
Plus, for all you city-dwelling craft beer-loving folk, they even have a super trendy brewery and Taphouse on site with a killer offering and tours. Simply put, Dick Mack's is the number one Dingle pub experience.
Address: 47 Green St, Dingle, Co. Kerry, V92 FF25, Ireland
For more, check out our article on the best things to do in Dingle.
Other notable mentions
John Benny's: John Benny's is a vibrant little pub in Dingle Town that's great for some traditional Irish music and tasty grub.
An Droichead Beag: Translating from Irish as 'the little bridge', An Droichead Beag is Dingle's best late-night bar, renowned for good tunes and pints.
McCarthy's Bar: A quintessentially Irish pub, McCarthy's is over 150 years old. Experience a little piece of history by popping in for a pint.
FAQs about the best pubs in Dingle
How many pubs are there in Dingle?
We found varying sources online, but there are around 50-60 pubs in Dingle. For such a small place, this is around one pub per 40 residents!
Why is Dingle so popular?
Dingle is a popular spot among native Irish people and tourists alike for a number of reasons. From its rugged coastline to its hardware pubs, Fungie the legendary dolphin and locally friendly people, it's a great pocket of Ireland to visit.
Where did Amy Winehouse perform in Dingle?
Back in 2006, Amy Winehouse took to the stage at St James's Church in Dingle, which has a capacity of about 85 people and performed for 20 minutes.
Get featured on Ireland Before You Die
Do you want to get your Irish business more online exposure? Especially to those interested in travelling the best places in Ireland? Then why not get a dedicated feature on Ireland Before You Die. Find out more 
here.