County Clare is one of Ireland's most beautiful and best-known counties. Let's take a look at some of the people and things that made County Clare world-famous.
When people think of Clare, they often think of the famous Cliffs of Moher and its great tradition of holding traditional Irish music in high regard.
From a diverse terrain of natural beauty, from rolling countryside to a stunning coastline, Clare has a lot of beauty to offer. Plus, a number of famous faces hail from there, too.
10. O'Connell Monument − honouring Daniel O'Connell
This historical monument in the centre of Ennis town, honouring Daniel O'Connell, was erected by public subscriptions in 1867.
The site of the monument is the place where O'Connell was declared MP for Clare in 1828, a historical event that later resulted in the passing of the Catholic Emancipation Act.
Address: O'Connell Street Lower, North City, Dublin 1, D01 TX31, Ireland
9. The Burren − one of the things that made County Clare world-famous
The Burren has made Clare famous because of its stunning natural rocky landscape and unusual flora. The landscape of The Burren has been shaped for hundreds of millions of years by geological forces.
There are two major rock types in the Burren: limestone and sandstones. The Burren is really special because it is home to around three-quarters of the total flora of 1400 plant species found in Ireland.
Address: Oughtdarra, Co. Clare, Ireland
8. Muhammad Ali's visit − a moment in history
It was claimed that World Heavyweight Boxing Champion Muhammad Ali's great-grandfather was Irishman Abe Grady. In 2009, Muhammed Ali visited Ennis, Co. Clare, to visit his ancestral home.
A monument dedicated to the World Heavyweight Boxing Champion and humanitarian was erected on the green in the turnpike.
The late boxer Muhammed Ali unveiled it himself in 2009 in Ennis, and thousands turned out to honour him. It's awe-inspiring, standing over seven feet tall at the site of his Irish ancestral home.
Address: Turnpike Rd, Clonroad More, Ennis, Co. Clare, Ireland
7. Lahinch − a stunning coastal stretch
Lahinch Beach is a fantastic place to visit, regardless of the weather. Even in winter, as long as it's dry, you can go for a nice walk on the beach, and if the tide is in, you can always walk on the prom or the man-made road overlooking the beach.
What really makes this beach famous is the surfers. There is also a surf school at Lahinch if you're looking to get involved in a new sport.
Lahinch is renowned worldwide for being a terrific spot for surfers, so it's a great chance to learn from the best or practise in a fantastic location.
It is an exposed beach that has reasonably consistent surf and so you can enjoy a day at Lahinch any time of the year.
Address: Ennistymon Rd, Dough, Lahinch, Co. Clare, Ireland
6. Sharon Shannon − one of Clare's famous faces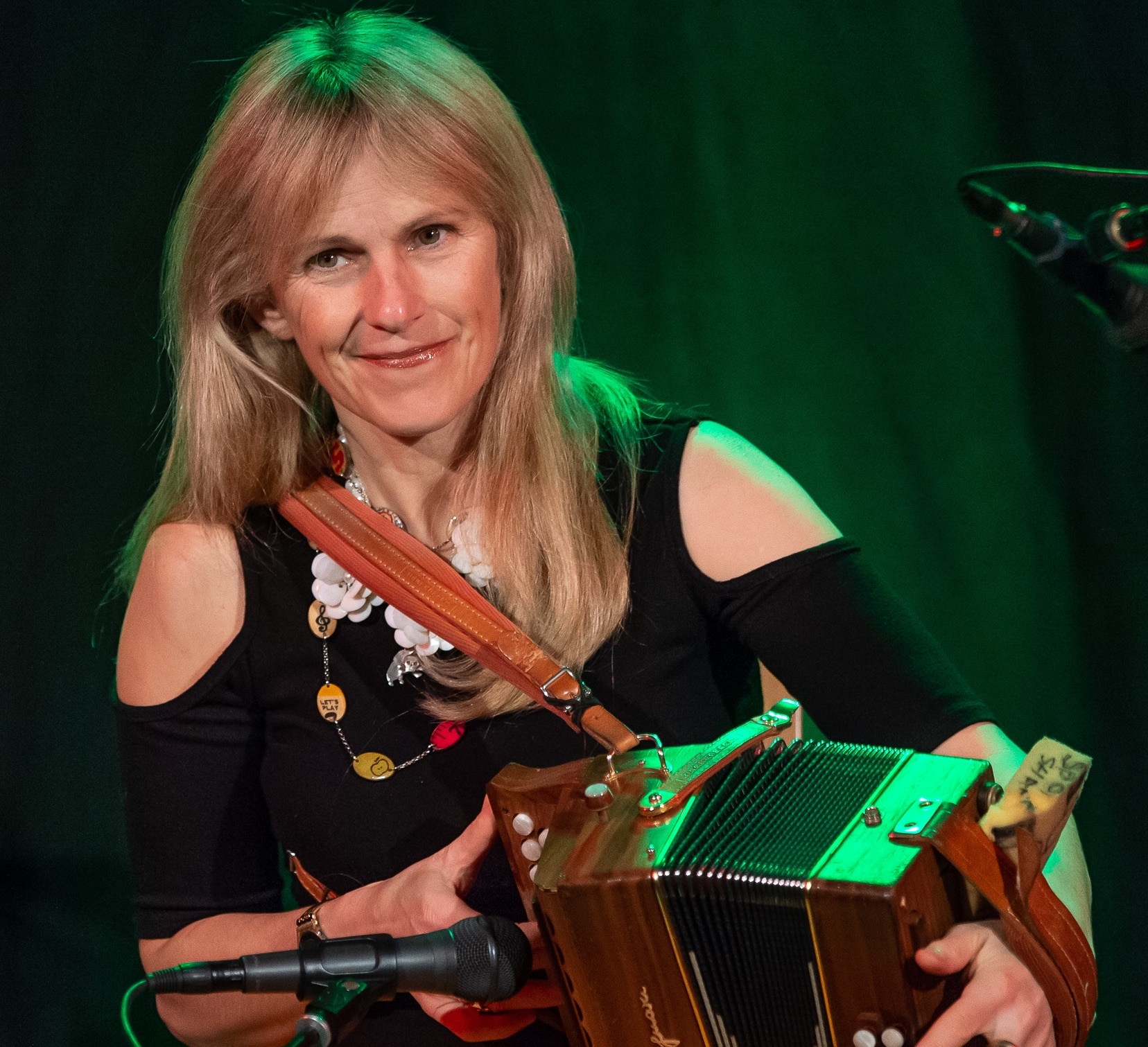 Famous traditional Irish musician Sharon Shannon was born in Ruan, Co. Clare, in 1968. Sharon became famous as a unique accordion player.
She is renowned for bringing a new spirit to traditional Irish music and for her collaborations, not just in Irish traditional music but also through different genres of music such as classical and hip-hop.
She has enjoyed success not only as a soloist but also as part of a band. Sharon has won many awards for her music over the years, such as Best Folk Artist.
Plus, in 2009, she became the youngest-ever artist to win Music Meteor Award's Lifetime Achievement Award.
5. Bunratty Castle − one of Ireland's many famous castles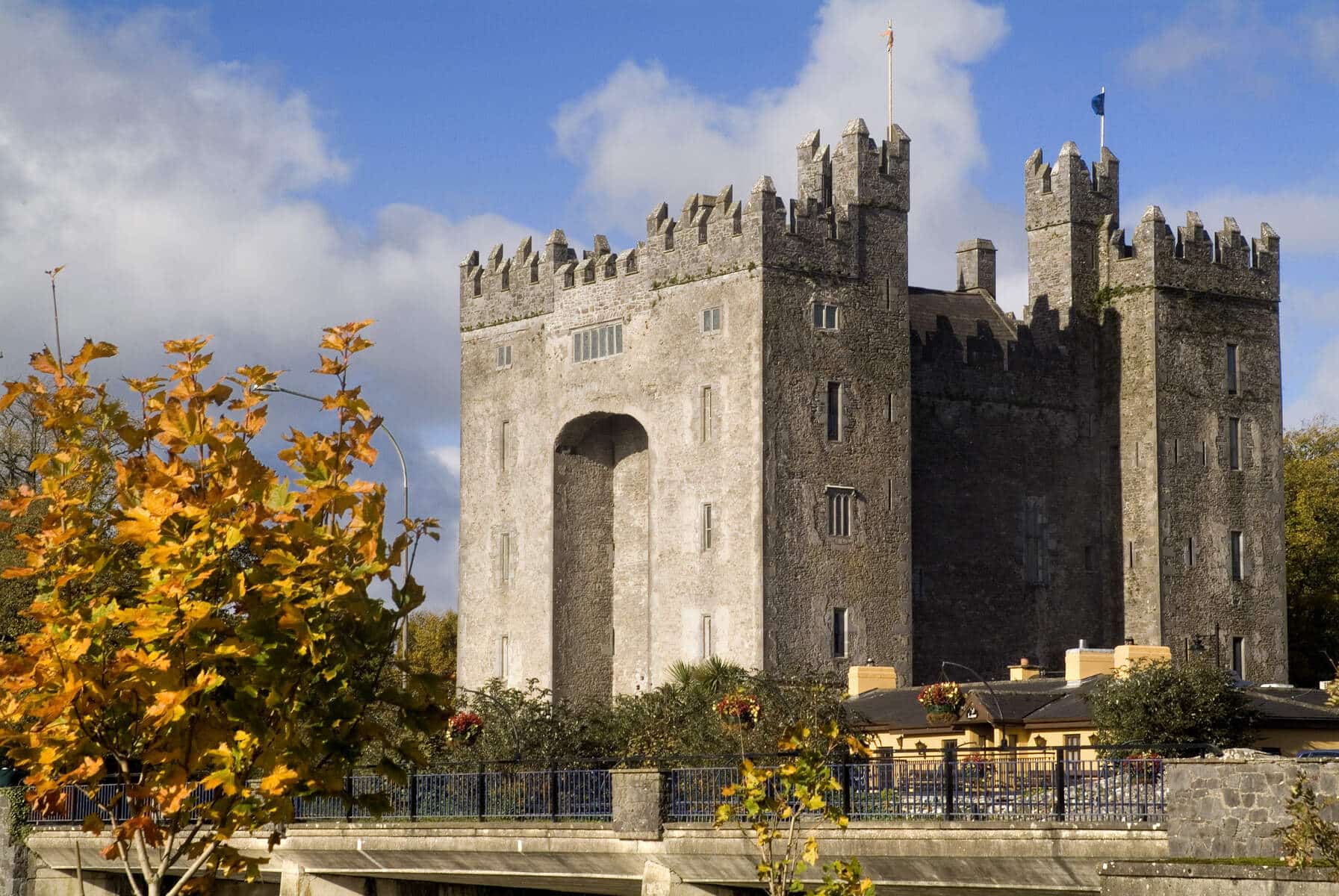 This 18th-century castle is a really famous landmark in County Clare. People visit this famous historical attraction to experience Ireland's past as they explore the 15th-century Bunratty Castle and the 19th-century Bunratty Folk Park.
The place on which this castle stands has been occupied for an unbelievable amount of time, over 1000 years. They have done their very best to preserve the castle, and its authenticity is why it is such a popular site.
Address: Bunratty West, Bunratty, Co. Clare, Ireland
4. Michael Cusack − the founder of the GAA
Another famous man who hails from Clare is the founder of the Gaelic Athletic Association, Michael Cusack.
He was born in 1847 in Carron, North Clare. In 1884 he founded the GAA to revive hurling and football and obtain control over athletics.
He certainly did that, and in 2018 the GAA is stronger than ever. Cusack Park in Ennis, Co. Clare, was named in his honour.
3. John Philip Holland − the inventor of the submarine
Did you know that the man who invented the submarine was born in County Clare? John Phillip Holland was born in Liscannor in 1841. He joined the Christian Brothers and was a teacher for a short while, teaching in schools around Ireland.
Then a short stay in the hospital gave him ample time to think, and this is where his designs for the submarine were born.
He wasn't successful in his attempts at first, but he received funding from Irish Fenians who intended to use the submarine against British forces. His first submarine was built in 1877.
2. Lisdoonvarna − home to the matchmaking festival
Lisdoonvarna is another one of the things that made County Clare world-famous. It's a famous spa town in County Clare renowned for its music and its festivals.
Perhaps one of Europe's most famous matchmaking festivals is the Lisdoonvarna Matchmaking Festival in September.
It's a great few weeks of music, dancing and fun for everyone. The festival expanded in popularity in 1887 with the opening of the West Clare Railway, which increased access to Lisdoonvarna and turned it into a tourist destination.
It was originally started as a way for lonely, isolated farmers to meet women, but it has expanded over the years to appeal to people of all ages, regardless of their backgrounds.
Address: Lisdoonvarna, Co. Clare
1. Cliffs of Moher − one of the best day trips in County Clare
The cliffs rise to 214 m (702 ft) at their highest point and stretch for 8 km (5 miles) over the Atlantic Ocean. It is one of the most visited natural wonders in Europe and one of the best things to do in Clare.
There are a number of safe pathways for people to explore the cliffs and raised viewing platforms for enhanced views and amazing photos, such as around O'Brien's Tower.
To learn more about the cliffs, you can visit their modern eco-friendly visitor centre. It's built into the hillside. Therefore, it doesn't spoil the view.
Also, did you know the cliffs Harry and Dumbledore visit in Harry Potter and the Half-Blood Prince were inspired by the Cliffs of Moher? The Cliffs of Moher boat tour leaves from Doolin Pier and are an experience not to pass up.
Address: Liscannor, Co. Clare, Ireland
Other notable mentions
Ennis Friary: Built by Franciscan monks in the late 13th century, the Ennis Friary is a wonderful attribute in the little town of Ennis.
Doolin Cave/Aillwee Cave: The caves in County Clare really put the county on the map. Located on the western edge of The Burren, Doolin Cave remains somewhat of a hidden gem in County Clare.
Ailwee Cave is one of the best outdoor activities when travelling with kids.
Fanore Beach: An idyllic setting for walking, surfing, and taking in the beautiful scenery.
Loop Head Lighthouse: Located at the furthest point west on the Clare coast, Loop Head Lighthouse welcomes around 25,000 visitors every year.
FAQs about the people & things that made County Clare world-famous
How long do you need in Doolin?
One night and day in Doolin will get you to the Cliffs of Moher and out for a nice meal, but we recommend staying for at least two days if you can.
Which famous people come from County Clare?
A number of historic and current famous faces hail from County Clare, like Eamon de Valera, Davy Fitzgerald, and Sharon Shannon.
When is the best time to visit County Clare?
We recommend trying to visit in the warmer months, from June to September. However, the county looks the part no matter what time of year you visit. If you don't mind the rain, that is!