We've got the lowdown on the hottest breakfast and brunch places in Galway for you to visit the next time you make the trip to the west coast of Ireland.
Are you planning on visiting Galway soon and want to know where the best places are to breakfast and brunch? Or maybe you're a local simply looking for somewhere a little different?
Whatever your reasons for going out for breakfast, Galway is a city full of amazing eateries and somewhere you can find some of the most delectable food— particularly breakfast food — in all of Ireland.
Our list below will focus on five of our favourite breakfast and brunch places in Galway we think everyone in the city should try. 
5. The Kitchen – a great range of vegan and vegetarian options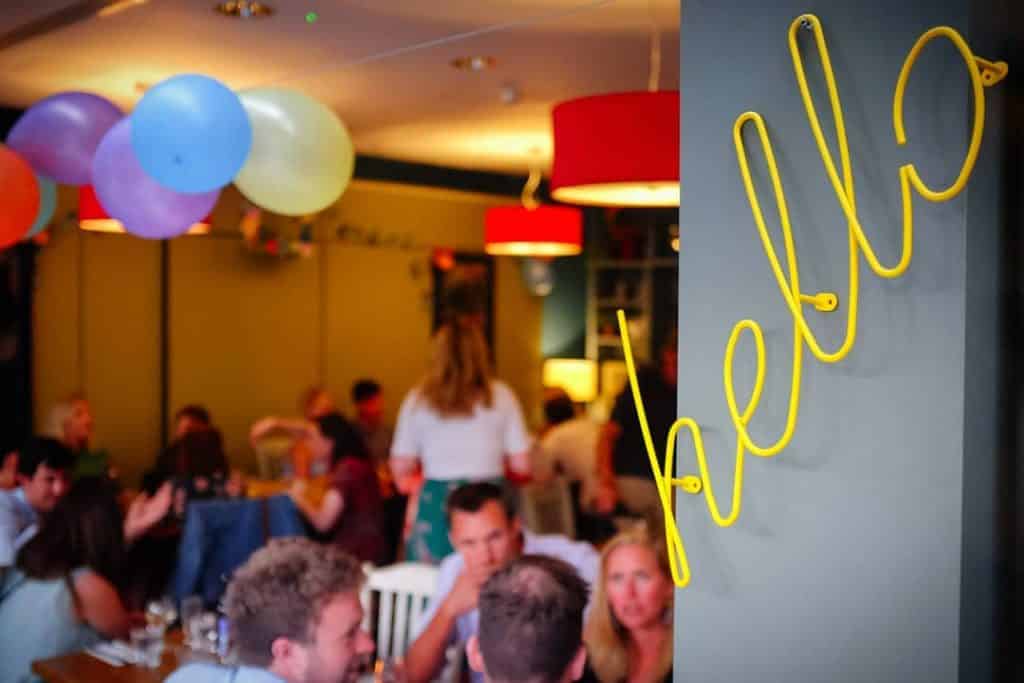 Whenever we're in Galway, we pay a visit to The Kitchen. Here you'll find amazing breakfast foods ranging from the traditional Irish fry to tasty bagels, French toast, and beautiful organic porridge.
Their vegan and vegetarian selection is second to none; it's amazing to see how they can put so much flavour into their dishes. We appreciate the range of non-meat breakfast options because it's such a rare thing to find.
Highlights include The Kitchen's veggie bagel, with hummus, warm mushroom, fresh tomato, tomato relish, and baby leaves; and their vegan fry, chocked full of good stuff like fried tofu, fresh vegetables, and a side of house relish.
Address: Galway City Museum, Spanish Parade, Galway, H91 CX5P, Ireland
4. Le Petit Delice Limited – for beautiful French pastries
Le Petit Delice Limited is one of the best restaurants in Galway for many reasons. It is excellent for either breakfast or brunch, or both. It has delicious food, great coffee, and a nice ambience if you want nothing more than to just sit with your hot beverage and pastry and watch the world go by.
Le Petit Delice is a French coffee house located on Maingaurd Street; it has beautiful interior décor, giving the customer an impression they have suddenly stepped into a real Parisian café.
There is a lovely converted outside seating area that we adore—it's the perfect place to sit on a cool spring day while enjoying a pot of tea and a delicious dessert.
Address: 7 Mainguard St Co, Galway City, Co. Gal, Ireland
3. 56 Central – one of the best breakfast and brunch places in Galway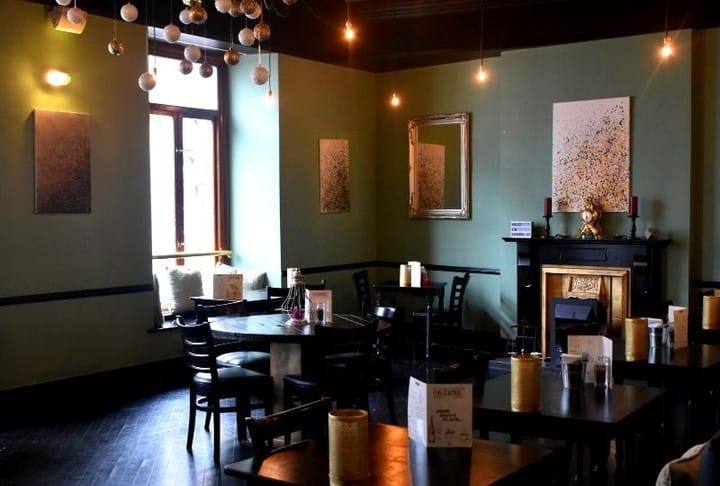 Is it possible for everything on a menu to be utterly scrumptious? Yes, yes it is. If you don't agree with us, just pay a visit to one of our favourite breakfast and brunch places in Galway: 56 Central. We think you'll soon find yourself agreeing with us.
For those of you who haven't had the pleasure of eating here, here's a quick rundown of some of their breakfast/brunch items: cinnamon brioche French toast; Belgian waffles (with fresh berries, warm chocolate sauce, cream, and coconut shavings; homemade buttermilk chocolate chip pancakes.
Not sold yet? Well, don't worry—because 56 Central also do one of the nicest and most filling Irish frys we've ever had the honour of tasting. Needless to say, this is one of the best Galway restaurants.
Address: 5/6 Shop St, Galway, H91 FT5D, Ireland
2. McCambridge's – a place locals swear by
If you ask someone from Galway to point you in the direction of where the locals usually go for brunch, 8/10 will direct you to McCambridge's. (The other 2/10 will ask "What's brunch?")
Similar to The Kitchen, McCambridge's is somewhere you want to visit if you're a veggie or a vegan. They have a great range of non-meat options to choose from, so just from that, we're already impressed.
The real delight for us when visiting here is the French toast with bacon. It's cooked beautifully and the bacon has that wonderful little crunch to it with every bite.
Also, if you're someone who doesn't mind a bit of dessert-with-breakfast, then go for the carrot cake at McCambridge's. It's freshly homemade and crumble-in-your-mouth good.
Address: 38-39 Shop St, Galway, H91 T2N7, Ireland
1. Dela – the best brunch place in Galway
Not only does Dela do amazing food, but we're also big fans of the stone wall at the back of the restaurant. The whole establishment gives off a calm ambience that we appreciate.
Staff are also super friendly and more than happy to give you their thoughts on what food items they think are good.
If you have the heart (or the stomach) for Dela's breakfast pork burger, we urge you to give it a go. The pork is cooked beautifully and falls apart in your mouth, bursting with flavour. Fair warning: the portions are BIG, so we hope you're hungry if you decide to visit.
Oh, and before we forget—Dela has a cocktail menu to go along with their brunch one. What's not to love about a pork burger and a cosmopolitan at noon? Dela rightfully tops the list of the best breakfast and brunch places in Galway.
Address: 51 Dominick Street Lower, Galway, H91 E3F1, Ireland