Returning by popular demand, we have decided to bring to the 10 most scenic coffees in Ireland. These places are absolutely breathtaking. From dizzying heights over the capital out as far as the Wild Atlantic Way, we have covered the lot!
Whether it be a coffee road trip extravaganza or a one-hit wonder make sure you get to each and every one.
Top tip: get there first thing in the morning or as late as possible, dusk and dawn are not to be missed.
10. Aherlow House Hotel, Newtown, Co. Tipperary
Coming to you from the Premier County is our first entry. Just a few minutes' drive from Tipp town this stunning hotel is nestled amongst the Galtee mountains and offers a great decking area to soak up a crisp morning and a hot brew. The coffee here really is great and isn't your usual or hotel chain stuff. This is the perfect way to start off your day before getting out on one of the many mountain trails that are available. A perfect morning.
9. Bunnyconnellans, Myrtleville, Co. Cork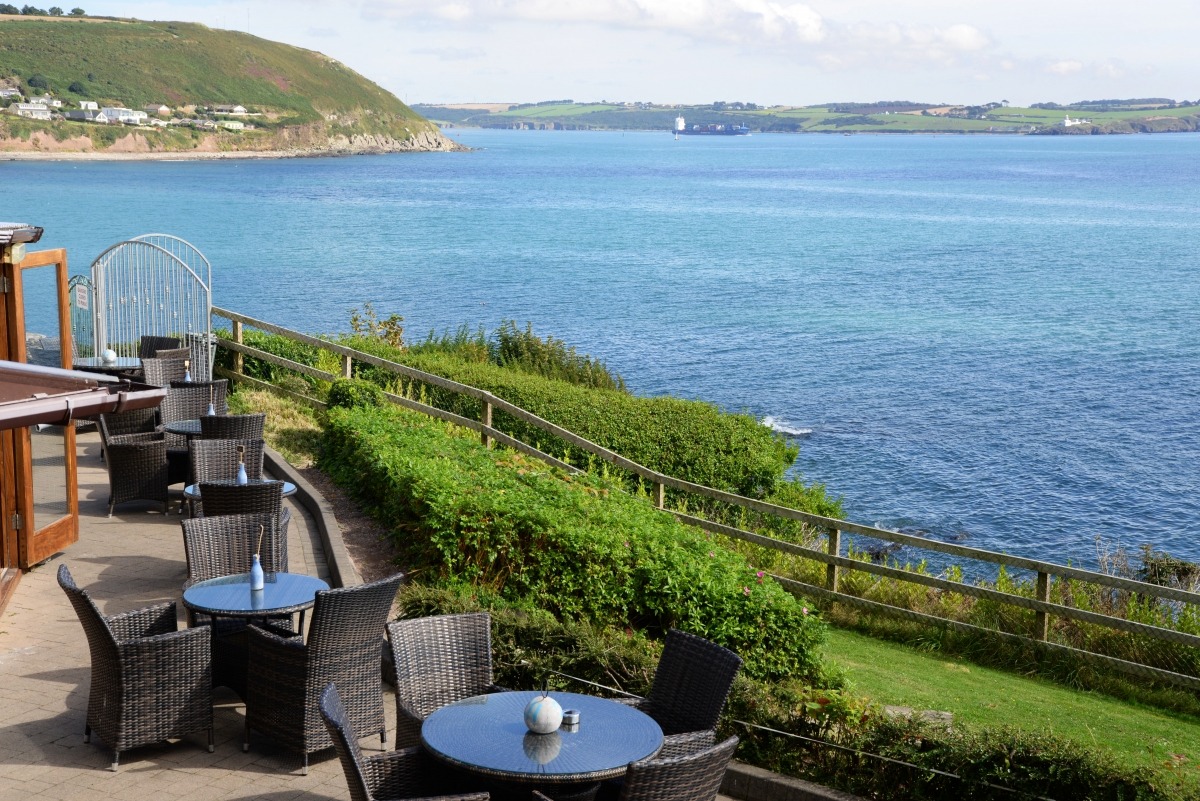 Myrtleville, a well-known attraction to Cork beach-goers, is located just a 20-minute drive from Cork City. Built-in 1824 by Sir Nicholas Trent, the history books have fittingly named this one "the cottage on the rocks". Locally its known as Bunnys. On a fine day, the horizon seems endless. Bunnys is overlooking the entrance to Cork Harbour and monitors the countless shipping vessels and liners that visit.
8. Inis Meain Restaurant, Inis Meain, Aran Islands, Co. Galway
Pitched at one of the highest points on the island, off the west coast of Ireland this restaurant/ café allows its patrons a mind-blowing 180⁰ view of what the island has to show. The coffee here is probably the only thing on the menu that isn't cultivated locally but who's to say that will always be the case? Grub here is taken from the ocean or their own greenhouse and is designed to be as wild and free as the island. Apart from all that Inis Meain is a raw slab of limestone in the wild Atlantic. It is easily explored and offers the very best of culture and natural beauty that Ireland's islands have to offer.
7. Sophies, Harcourt Street, Dublin City
A different kind of visit to Harcourt street than usually encountered. Visits both day and night are recommended. Just a few doors up from Ireland's most infamous nightclub, Coppers, is Sophies Restaurant. This is a different kind of view than what is previously on offer. It boasts a 360⁰ view of Dublin City and I can only say one thing about the coffee, scrumptious.
6. The Burren Perfumery, The Burren, Co. Clare
Named the best place for a pick me up in County Clare, and not just once. This is the perfect location to stop after hiking through Ireland's largest karst landscape the Burren. Although the café doesn't offer an extensive view of the Burren it is located amongst a beautifully sculpted garden that does not fall anywhere near short of scenic.
5. Cliff House Hotel, Ardmore, Co. Waterford
Simply stunning. Great walks along the cliff edge finished off with lunch and a fix of caffeine. No doubt that this is one the most beautiful hotels in Ireland. If you happen to be staying here not only can enjoy the stellar views while having your coffee you can also do it while having a swim. The Cliff House Hotel has a gorgeous infinity pool which overlooks the cliff. Even if you are a decaf kind of person make sure to get here.
4. 55 Degrees North Café & Restaurant, Portrush, Co. Antrim
To start, even if you aren't visiting this café, Portrush is one town you really need tick off that list, especially for families with countless things to do here. For the rainy days, you can spend your time at Barry's amusements and for the really wet days, there is Waterworld. For the more tepid days venture down towards the strands. Miles of sand. Plenty of things to do here including surf school and after that then up to 55 Degree North. The café hangs over the strand and has some stunning panoramics of the North Atlantic Ocean. The service and coffee are second to none here.
3) Jacks Coastguard Station, Cromane, Co. Kerry
There aren't many places that offer so much choice when it comes to scenes. Situated just outside of Cromane, Co. Kerry in heart of Kerry along the Wild Atlantic Way/ Ring of Kerry, this café has a menu of views. Be it Inch Beach, the McGillicuddy reeks or the Rossbeigh Peninsula it has it all. Also considered to be one of the finest seafood attractions in Ireland. A wonderful place to stop for a cuppa while on the Wild Atlantic Way or the Ring of Kerry.
2. Shells Café, Strandhill, Co. Sligo
Another stop along the Wild Atlantic Way. The smell of freshly ground coffee and sea air looms over the Strandhill beach. This is surfers paradise and is often considered the best place to catch a wave on the Emerald Isle. The coffee here is as good as the views. It is sensational. That topped off with some fresh homemade cakes, make this a very worthy runner-up.
1. Glencar Teashed, Glencar, Co. Leitrim
An unusual winner but have no doubt this dainty café belongs at the top of the list. Situated at the foot of Glencar waterfall which is easily accessed by footbridge this is a stunning place to kick back and do some reading & writing or simply to bring the family out for the day.
WB Yeats wrote some his best pieces about the beauty he found here and it inspired his love for Ireland. Lyon's tea has used some of the scenes here in their adverts but don't be fooled, they are skilled in all forms of hot beverages.