Set on the West coast of Ireland, County Kerry has a dramatic and varied landscape—from jagged, weather-worn cliffs to sprawling green pastures.
Kerry also offers some of the best activities, community spirit, pubs, and grub on the whole island, making it one of Ireland's finest counties without a doubt.
Don't believe us? Here are the top 10 things that make County Kerry so great!
10. The music
The music in Kerry is some of the best in all of Ireland. Stumble into just about any watering hole, and you're sure to be greeted with a myriad of local talent that could rival any player on the world's stage. More so, the impromptu "trad" (traditional music) sessions reign supreme in this territory.
9. The road trips
If you're going to explore any region of Ireland by car, it has got to be County Kerry. The land is ripe with hidden gems, natural wonders, and mind-blowing scenery, and it's the most dynamic example of the Irish wild country way. The Ring of Kerry is famous for a reason!
8. The pubs
Pubs, pubs, pubs. Yep, Kerry is riddled with pubs galore. While it may seem a little excessive—for example, the small-town community of Dingle has only 2,000 residents but 35 watering holes—you'll be spoiled for choice.
On top of that, pub culture is inherent to community life, and you're bound to have some pretty epic experiences in a local pub in Kerry.
7. The food
Seeing as Kerry is a coastal county, jutting out into the Atlantic Ocean, it boasts a number of seaside towns ripe with gourmet restaurants. Fishing is a top trade in the Kerry community, and you're bound to come upon a heck of a lot of seafood and local produce on your tour of the county.
6. The people
When it comes to things that make County Kerry so great, we have to mention the people of Kerry; they are wonderful.
In fact, Údarás na Gaeltachta (a regional authority responsible for the development of the Gaeltacht, the predominantly Irish language-speaking regions of Ireland) issued a press release announcing that tourism in Kerry is largely due to the friendly nature of its residents.
5. The hidden gems
Hidden gems exist in abundance in County Kerry. The beauty of this landscape is that it is wildly under-developed, meaning a wander down a country road could open up a doorway to some of the most miraculous natural sights you could imagine.
From fresh-water lakes living in the recesses of cloud-touching mountains, weather-beaten cliff-faces, remote white sandy beaches, dramatic caves, or cascading waterfalls, hidden gems are everywhere in Kerry.
4. The beaches
Remember to bring your swimsuit (if you're willing to brave the cold) when exploring Kerry. An endless array of swimming spots will be on offer, and with the wild Atlantic Ocean splashing upon sandy shores, it'll be hard to say no.
Simultaneously, a stroll along the shoreline with the sand in your toes is perfect for those less eager to get wet.
Note: Remember to exercise caution if choosing to take a dip at any beach along the Kerry coastline. Strong currents and rips are common in these waters. Always observe warning signs.
3. The peacefulness
One of the things that make County Kerry so great is its peacefulness. It truly is an Eden. Enjoy the slower pace of country life while you meander along wandering roads and get lost in equal measure.
This is the type of place that assumes "country time," the equivalent of the slow-paced "island time," just without the warmth.
2. The landscapes
Dramatic landscapes will greet you at every turn in County Kerry, so put the phone away and truly get immersed in this unique and mind-blowing region. Natural beauty and dramatic landscapes define this county, so you're not likely to get bored of your surroundings.
Remember to pay attention to "private property" signs. Grazing sheep, goats, cows, and horses are likely to wander out of their farm onto the road; respect their space and do not feed or try to pet the animals.
1. The adventures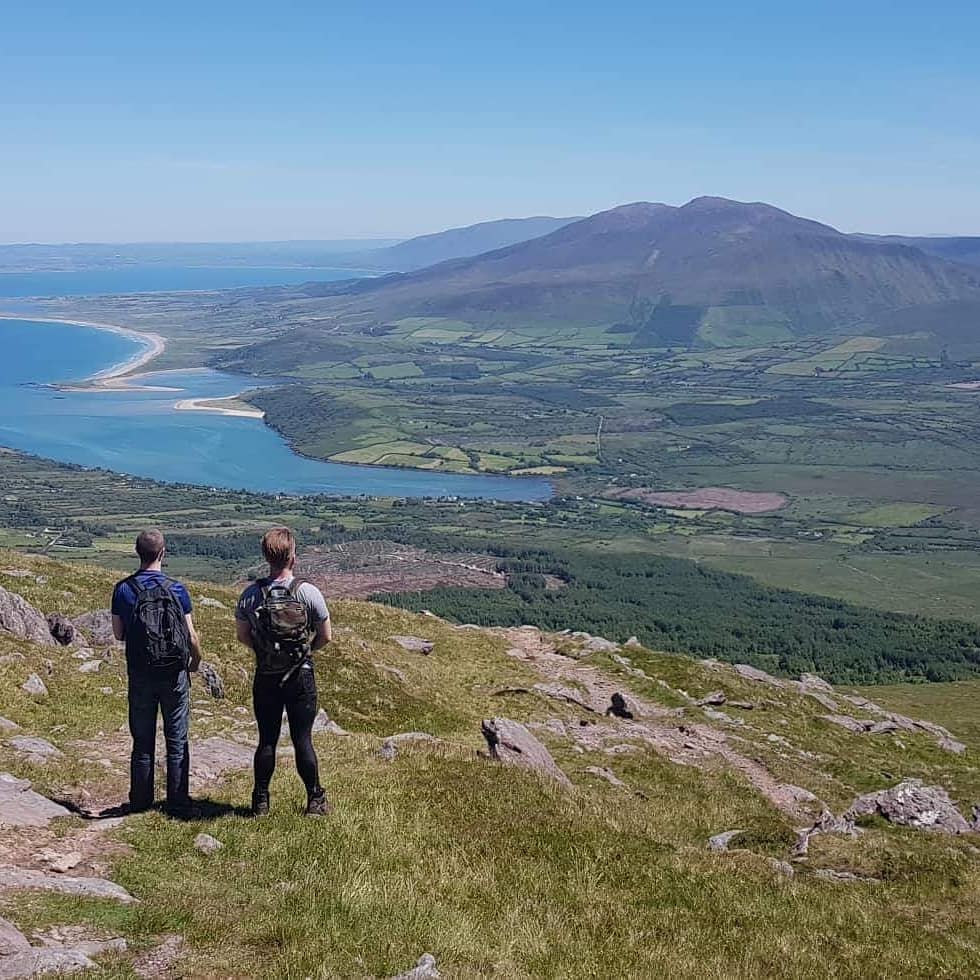 A trip to Kerry offers endless opportunities for adventure. Make sure to keep your eyes peeled; it is not uncommon to pass a sign outside a home saying "hold a baby lamb" or to spot a secluded stretch of white sand waiting for you down below.
Remember to take wrong turns and intentionally get lost; with so much unspoiled territory, your adventure is what you make it.
Final note: Remember to respect the lands and community, adopt a "leave no trace policy," and enjoy!