Often referred to as the "forgotten county" of Ireland, Donegal might be forgiven for moping in her bedroom listening to Nick Cave music. But who has time for that, right? Not Donegal! They're too busy to notice, choosing instead to enjoy the craic in their 2.7 thousand townlands. Here's a rundown of the top five towns for a night out in this amazing county.
5. Ardara
Think of Ardara and you think of one word: festivals. It's as if the people of the official 'Best Village to Live In in Ireland 2012' regard a weekend without a festival as a weekend wasted.
Though the annual 'Cup of Tae' festival is among our personal favourites, if you're after something stronger than tae and a great night out to boot, Ardara is your town.
What they lack in nightclubs, they make up for with a collection of some of the finest pubs in Donegal. Head to Nancy's for the Guinness or to the Corner House Bar for great live music and an inimitable atmosphere among the insanely friendly locals.
If you're single, come to the Match-Making Festival and you might even marry one of them!
4. Dunfanaghy
Dunfanaghy is one of those towns that has not only survived the crash but has thrived in the face of it on pure badness. It's a haven for its Northern Irish neighbours who routinely come for one of the several festivals that happen there throughout the year.
Our favourite is the Jazz and Blues Festival which has run every September for the past ten years. You only have to attempt to drive along their crowded main street to witness the craic that is being had.
Visit the Oyster Bar, which during the busiest months, plays hosts to some great live music. Or, if you prefer your pints with dance music, head to Roonies. They'll not make you leave until silly o'clock.
3. Bundoran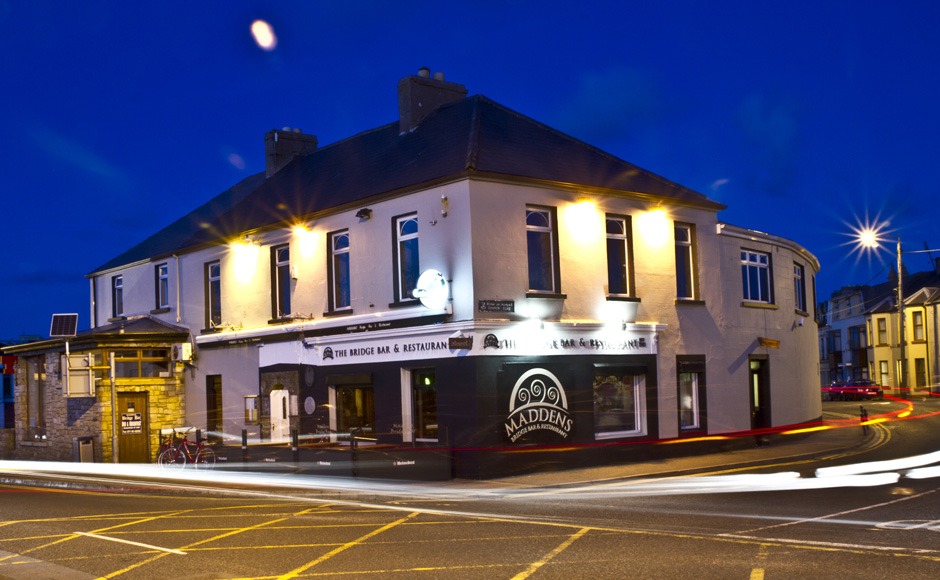 Going South, Bundoran is a town you'll hear mentioned in very Irish conversations about where people went on a mediocre holiday in the sixties.
Nowadays, Bundoran is less associated with dropped ice-creams and rubbish amusements and more about the excellent Sea Sessions music and surf festival which happens there every June.
Add to that, lively bars such as Bridge Bar or The Chasing Bull, both of whom regularly host terrific live music and you've arguably found yourself in the live music capital of Donegal.
After a few jars in either of the above, head on to Fusion nightclub where the craic is said to be 100% pure class.
2. Donegal Town
OK, so we get that it's only a diamond and might not look special but trust us, that's only on paper. If you've ever been out in Donegal Town you'll know that good things definitely do come in little packages.
Did you know that Donegal Town hosts 2017's Best Pub in Ireland in the form of the brilliantly named 'The Reel Inn'? No? Well there you go now! Have a few pints there and then wander over to the Abbey Hotel and their nightclub 'Sky' which promises great DJs week after week.
If you're really using your head, you'll have booked into the hotel, meaning bed is only a few (very careful) steps away. All in all, a crackin' little town that punches well above its weight.
1. Letterkenny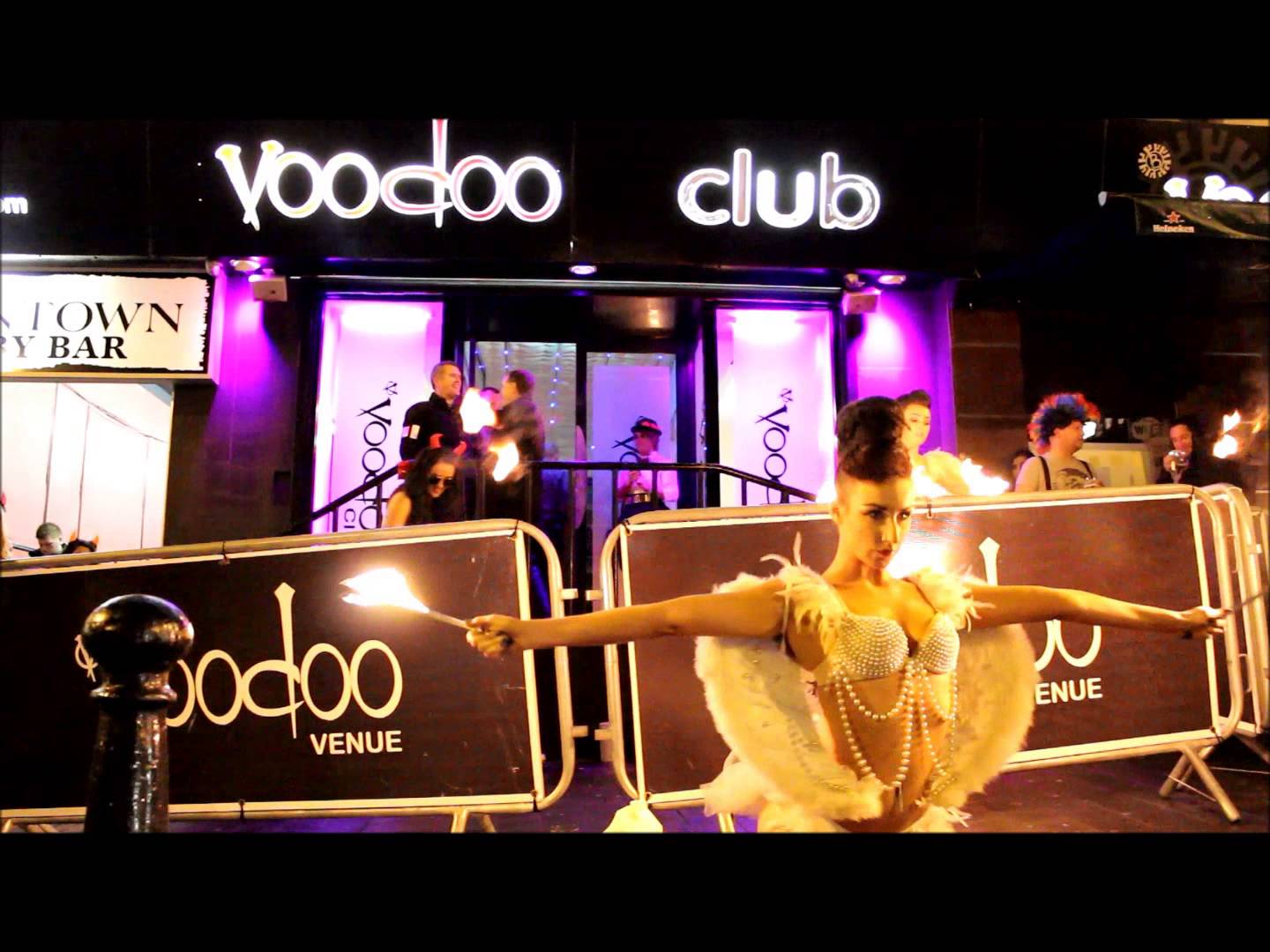 You've got one night to spend in Donegal – where do you spend it? There can only one answer to that question – it has to be Letterkenny.
In terms of choice, Donegal's largest town sees off rivals hands down to reach the top of this list, with plenty of things to do.
First and foremost, you've got Voodoo Venue in the very heart of the Main Street, a multi-floored maze of fun to suit every kind of reveller. The club regularly hosts top class DJs while the lounge rocks each Saturday night with the very best of local bands.
At the opposite end of the town, you'll find 'The Pulse' Venue which proudly showcases nine bars and six rooms thereby ensuring you'll lose your friends in no time!
Letterkenny is a pub crawler's paradise with the longest main street in Ireland, keeping things nice and straightforward. Our favourites are the Cottage Bar for your traditional Irish and great Guinness scene or McGinley's for two-floors of great atmosphere and quality live music.
If you're a bit of a Goldilocks about your night out – try the newly opened Warehouse Bar, a bit of a pub, a bit of a nightclub – you'll find it just right!
Get featured on Ireland Before You Die
Do you want to get your Irish business more online exposure? Especially to those interested in travelling the best places in Ireland? Then why not get a dedicated feature on Ireland Before You Die. Find out more 
here.