Taking in its beaches and landscapes, touring its town and basking in its culture, these five reasons prove why Donegal is the best coutny in Ireland.
We can't be accused of being biased when we try to convince you that Donegal, Ireland's northernmost county, is the best the Emerald Isle has to offer.
Donegal is a vast county spanning 4,861 km², and it is punctuated with Ireland's highest mountains, brightest beaches, and most luxurious landscapes.
Wherever you are from in Ireland, or from wherever you are travelling from, touring Donegal is a must and no doubt you will soon take our side. Here are five reasons why Donegal is the best county in Ireland.
5. Sport – the tradition of Ireland
Like all of Ireland's 32 counties, Donegal has a strong sporting tradition steeped in history and has harvested some of today's finest players, clubs, and county set-ups.
Donegal gripped the nation in 2012 when Jim McGuinness masterminded an unlikely All-Ireland Football final win, the county's first in 20 years and only the second in its history. Donegal's county footballers have since become Ulster's powerhouse and regular All-Ireland contenders.
With 40 GAA clubs spread throughout the vast terrain of the country, Donegal has a vibrant club scene, with an extremely competitive football championship that switches hands year in, year out.
Better still, the county has produced some of Ireland's finest Gaelic footballers of recent times, from Kevin Cassidy to Karl Lacey, from Colin McFadden to today's leader, Michael Murphy.
4. Gaeltacht – the nation's native tongue
"Gaeltacht" is the term used to describe a region in Ireland that primarily speaks the Irish language, and Donegal is dotted with such areas.
Around 23.4% of Ireland's Gaeltacht population resides in County Donegal (about 23,346 people). In comparison, the combined Donegal Gaeltacht area accounts for 26% of Ireland's Gaeltacht size. Gweedore is the largest Gaeltacht area in the county.
Donegal's Gaeltacht areas are a popular destination for primary and secondary school students during the summer, who attend places such as Rann na Feirste (Ranafast).
With its uniquely northern, calm, and soft accent, the Donegal Gaeltacht areas beautifully mix the English and Irish language, value the rich culture of Ireland highly, and keep aflame the most lasting traditions of Ireland.
3. Towns – where the county comes to life
With no city in the mountainous region, it is left to Donegal's towns to bring the county to life, and they are a mix of seaside resorts, quiet getaways, and bustling hubs and epicentres.
Letterkenny ranks as Donegal's largest town and houses the Letterkenny Institute of Technology. Lifford is Donegal's capital town, which sits directly on the border with Strabane, County Tyrone.
Ballybofey is the home of Donegal GAA, while Ballyliffin is a beautiful small seaside town. Sitting on the eastern shore of Lough Swilly is Buncrana, one of the most picturesque towns in all of Donegal.
Bundoran is one of the county's most popular holiday destinations. Donegal Town is well-connected with Derry City, while Glenties sits a few kilometres from the sea and is surrounded by scenic mountains.
2. Beaches – Ireland's own summer getaway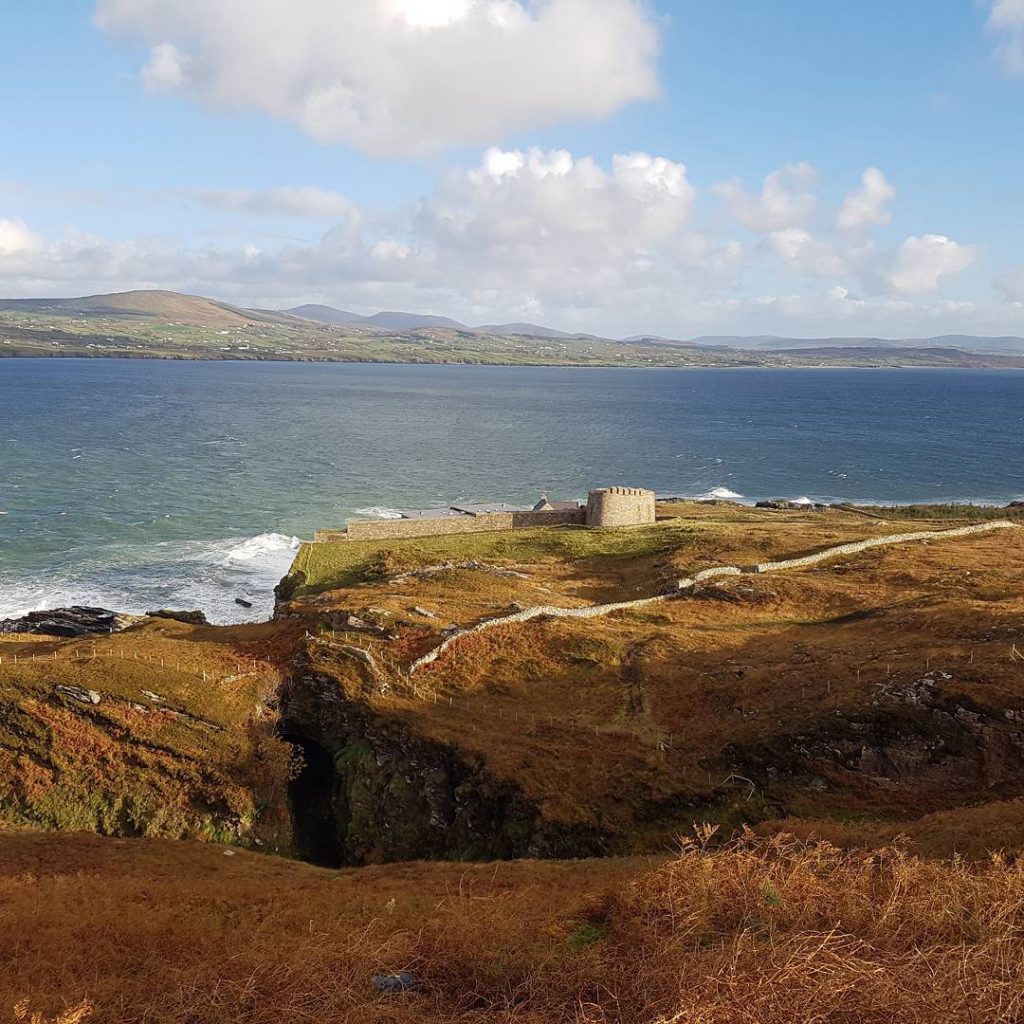 Donegal's coastline is the longest in Ireland, stretching 1,235 km long, and it is no wonder that the Tir Chonaill county is home to some of the Emerald Isle's most scenic, sandy, and celebrated beaches.
The impressive Carrickfin beach lies on the west of the Wild Atlantic Way, while the Silver Strand Beach near Malin is a respite from the noise of daily life.
Other notable resorts include the Buncrana beach, Five Fingers Strand, Marble Hill Strand in Dunfanaghy, and Back Strand in Falacarragh, while Portsalon Beach is arguably the best there is.
Donegal is usually cold, wet, and windy throughout the year. Still, its beaches are perfect for a leisurely stroll. They are Ireland's very own summer getaway in the glistening summer days, where the sun sprinkles the ocean, and the sand comforts our back.
1. Landscape – proof Donegal is the best county in Ireland
Undoubtedly the primary reason why Donegal is Ireland's best county is its vast, stunning landscape that would put most of our favourite foreign destinations to shame. Only a cursory glance at what the county has to offer would be enough to convince you.
The domineering Mount Errigal towers over Gweedore and surrounding regions. At the same time, the remote island of Tory sits merely 14 km off the Donegal coast.
The Slieve League cliffs are in a 'league' of their own and give the famous Cliffs of Moher a run for their money. If this wasn't enough, lose yourself in Glenveagh National Park, covering 16,000 hectares of northwestern Donegal.
To put the icing on the cake, take a drive along the Wild Atlantic Way, which encompasses some of Ireland's most breathtaking views, or take in the history at the ancient site of Grianán an Áileach.
There you have it, five reasons why Donegal is the best county in Ireland. With its sport, Gaeltacht areas, towns, beaches, and landscape, how could you come to any other conclusion?