Want to send someone positive Irish energy? Here are our top 20 Gaelic and traditional Irish blessings.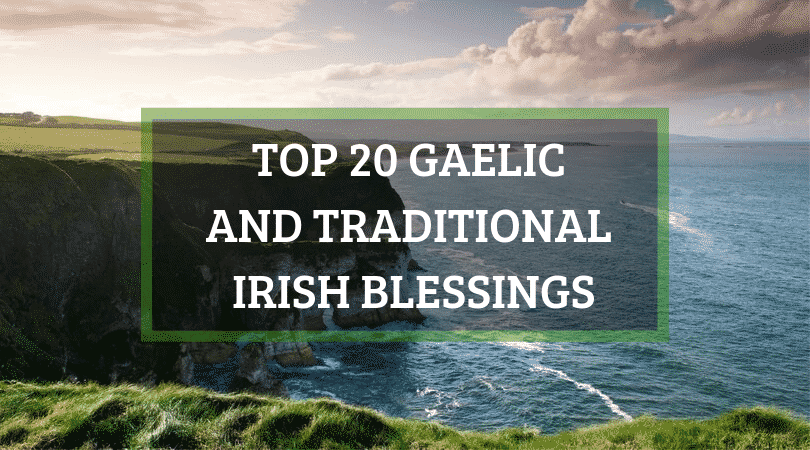 From saluting magpies to a deep-rooted belief in the supernatural, the Irish are renowned for being a superstitious people. As such, we have developed many ways of wishing loved ones good luck and fortune for any occasion.
Whether your friends have just tied the knot or a loved one is about to set off on their travels, why not send them some positive Irish energy to take with them on their journey with our selection of Gaelic and traditional Irish blessings?
Here are the top 20 Gaelic and traditional Irish blessings you might hear on your visit to the Emerald Isle.
Ireland Before You Die's facts about Gaelic and traditional Irish blessings
Many Irish prayers and blessings have Celtic origins. The ancient Celts had a strong connection to nature and spirituality, which is reflected in their prayers.
Irish prayers and blessings are often characterised by their poetic nature and musicality.
They often incorporate references to nature, such as mountains, rivers, and trees, reflecting the close relationship between the Irish people and their natural surroundings.
Emphasising the importance and appreciating the gifts of life, Irish prayers and blessings are expressed with gratitude.
20. "Rath Dé ort." / "The Grace of God on you."
This is a short Gaelic blessing, pronounced "Rah Day urt."
19. "May you escape the gallows, avoid distress, and be as healthy as a trout."
Hopefully you don't know anybody facing the gallows, but if you do, this is the blessing for you!
18. "Mo sheacht mbeannacht ort!" / "My seven blessings on you!"
This ancient bidding is pronounced "Muh hyawch(k)t mann-ach(k)t ur."
17. "May you have the health to wear it."
Reserve this one for when a friend has bought a new outfit and you want to wish them a long and happy time wearing it.
16. "More power to your elbow."
Congratulate a loved one with this short Irish saying.
RELATED: Top 5 Irish sayings that would make great tattoos.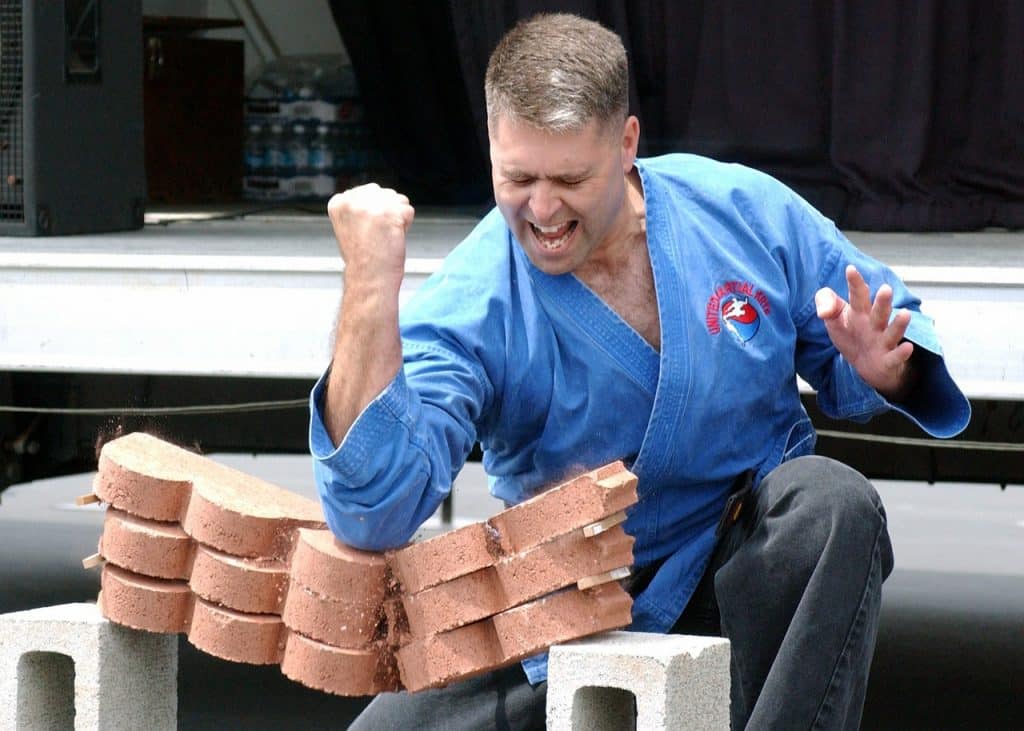 15. "Ar dheis Dé go raibh a anam." / "May their soul be on God's right hand."
This traditional Gaelic blessing is pronounced "Err yesh Day guh rev ah ann-am."
14. "May the roof above us never fall in. And may the friends gathered below it never fall out."
Avoid heart and family drama with this blessing.
13. "May your troubles be less and your blessings be more, and nothing but happiness come through your door."
The best blessings rhyme! Many are constructed this way in order to be easily remembered and passed down orally through generations.
12. "Here's to the health of your enemies' enemies."
This one might take a moment to wrap your head around.
11. "Bless you and yours,
As well as the cottage you live in.
May the roof overhead be well thatched,
And those inside be well matched."
This is a poetic, longer variation on number 14.
10. "Go gcuire Dia an t-ádh ort." / "May God put luck upon you."
Due to the history of Ireland as a devout Catholic country, many of its blessings make reference to this faith. This saying is pronounced "Guh gir'uh d'eeuh uhn tah ort."
9. "May God be with you and bless you.
May you see your children's children.
May you be poor in misfortune, rich in blessings.
May you know nothing but happiness.
From this day forward."
Save this classic poem for a loved one's wedding day, and wish them the best for their future together.
CHECK OUT: 10 powerful Irish wedding blessings for lovers on their big day.
8. "May you live as long as you want, and never want as long as you live."
We Irish love a bit of repetition in our blessings.
7. "May the saddest day of your future be no worse than the happiest day of your past."
Here's a saying to encourage folk to consider a positive outlook for the future.
6. "Maith thú." / "Good on you."
You will hear these words being spoken regularly across the island of Ireland, pronounced "Maw hoo."
5. "May the Lord keep you in His hand and never close His fist too tight."
This can be roughly translated as: May you be secure and happy in your endeavours, and may hardships be few and far between.
READ ALSO: Top 20 funny Irish sayings.
4. "May the road rise up to meet you.
May the wind be always at your back.
May the wind be always at your back.
May the sun shine warm upon your face;
the rains fall soft upon your fields and until we meet again.
May God hold you in the palm of His hand."
"May the road rise up to meet you" is perhaps the most famous of all Irish blessings, you will find these words framed in many an Irish pub.
3. "Sláinte chugat." / "Good health to you."
A simple wish of good fortune, pronounced "Slawn-cheh ch(k)oo-at."
2. "My Friends are the best friends
Loyal, willing and able.
Now let's get to drinking!
All glasses off the table!"
It's well known that most Irish folk are fond of a drink, and this is perfectly encapsulated in this traditional Irish blessing.
1. "Health and long life to you,
Land without rent to you,
A child every year to you,
If you can't go to Heaven,
May you die in Ireland."
Irish people have endured many hardships in our time, from famine to recession, but you'll be hard-pressed to find a people more proud of their country!
Your questions answered about Irish blessings and prayers:
What is the most famous Irish blessing?
"May the road rise up to meet you" is a popular Irish wedding blessing that is among the most well-known Irish sayings.
What are some traditional Irish prayer
You can find some more traditional Irish here.
What is an Irish saying for good luck?
"For each petal on the shamrock, this brings a wish your way. Good health, good luck, and happiness for today and every day"