There's no doubt about it – the Irish people are the best in the world! Here are ten things that the rest of the world loves about Irish people.
Despite the country's small size, the people of Ireland have become massively influential in terms of culture and demographics across the world, and they have gained colossal popularity in pretty much every country as a result.
Whether it's for inventing Guinness or our world-class hospitality, there is so much to celebrate about the Emerald Isle's population.
Here are our top ten things that the world loves about Irish people!
10. We know everyone ­– Irish people love to socialise
It is a well-known fact that most Irish people come from large families, so it is no surprise that we learn to be sociable and get along with a lot of different people.
It's no surprise, then, that we tend to be the life of the party. It seems that no matter where you go, your Irish friends will always have connections.
9. Our fantastic sense of humour – Irish people are always good craic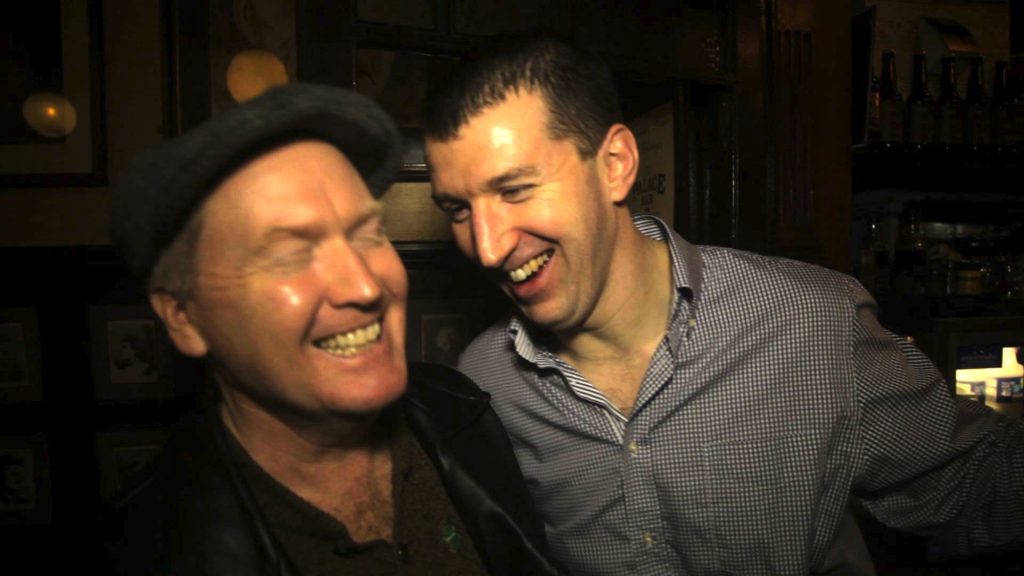 One of the biggest stereotypes about the Irish is how friendly we are – and we can't really fault this. It's rare you'll see a boring, uncharismatic Irish person on TV, right?
Irish 'craic' – another word for our sense of humour – is dry, sarcastic, and loaded with nuanced wit.
It's what has produced the comedic talents behind Dara Ó Briain, Graham Norton, Chris O'Dowd, and so many others, who have us all floored with laughter.
8. Our accents – there's something utterly charming about an Irish accent
Last year the Irish accent was voted the sexiest in the world – even above conventionally romantic accents like French and Italian!
But was anyone really shocked? The lilt is one of the things the world loves most about Irish people, and with so many unique accents varying between each of Ireland's 32 counties, you're sure to be swooning when you meet us.
7. Our rich cultural celebrations – who doesn't love Paddy's Day?!
St. Patrick's Day is one of the biggest celebrations all across the world, and it is the Irish you have to thank for it.
Starting back in the 17th century as a religious festival to commemorate the life of the country's patron saint, St. Patrick, the 17th March has since become a worldwide celebration of all things Irish.
However, what many people might not know is that the Irish are also the originators of Halloween!
Halloween began as a Celtic festival called Samhain, where people would light bonfires and wear costumes to ward off evil spirits. Over time, it has evolved into the consumer-driven holiday that the world enjoys today.
Is it any wonder that Irish cultural traditions are one of the reasons the rest of the world loves Irish people so much?
6. Our gift of the gab – Irish people are the best storytellers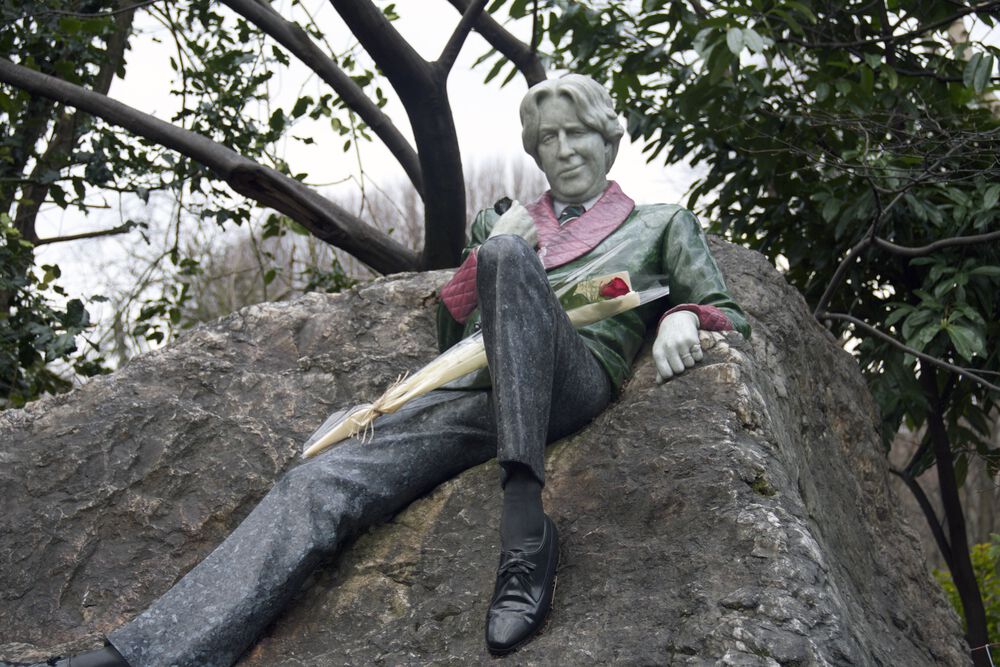 Walk into any pub in Ireland, and you'll hear a group of enthusiastic Irish people telling articulate stories that have the entire crowd at the edge of their seats – or in bellied laughter.
Plus, we've written some pretty great stories too.
Whether it's Bram Stoker's Dracula, which helped shape the modern-day horror genre, or Oscar Wilde's The Picture of Dorian Gray, which has become a staple of many English Literature classes, the Irish are undeniably well-rounded storytellers!
5. Our hospitality – you are sure to feel welcome on a trip to Ireland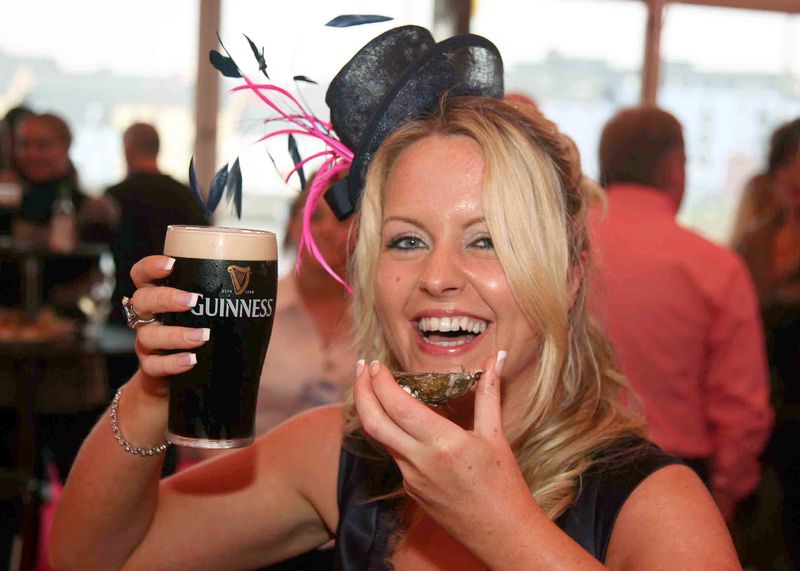 It's no secret that the Irish are hospitable people.
Growing up in a culture that is very inclusive and family-orientated means that the Irish people are naturally kind-hearted and up for a laugh – just don't expect us to buy your drinks all night, though.
4. That we drink too much – you can't go anywhere without coming across an Irish pub
Whether this stereotype is true or not, one thing is for sure: catch an Irish person in a bar, and there's sure to be merriment!
Plus, it's the Irish who invented Guinness and a whole range of other world-famous ales and whiskies that dominate the alcohol market today.
There's a reason the expression "make it Irish" exists, too. Adding a bit of alcohol to a drink adds a bit of the spirit of the Emerald Isle – try out an Irish coffee or some delicious Bailey's liqueur.
3. Our world-class cuisine – you can't beat a hearty Irish meal
While you might be familiar with roast dinners, you might not be familiar with roast dinners Irish-style.
As Ireland's economy flourishes thanks to its booming farming industry, it's no surprise that its produce is top-notch.
It's not just roasts, of course, it's also world-famous fry ups, wholesome stews, and tasty baked goods that make the Irish cuisine one of the things the world loves most about Irish people.
2. Our music – people all around the world love Irish music
Ireland has produced so much musical talent that there are simply too many incredibly talented musicians to include in this short article.
Rest assured, there's something out there for everyone, whether it's the folk stylings of The Dubliners, the pop-rock anthems from The Corrs, or even the noughties cheese from Westlife.
1. Our acting – for such a small country we've have made big waves in Hollywood
Our minds usually go to America when we think of big Hollywood blockbusters, but there are a plethora of Irish actors out there that made it big.
Think of Colin Farrell, Cillian Murphy, Liam Neeson, Jamie Dornan, and Saoirse Ronan to name just a handful.
Plus, did you know that 10% of the American population claims Irish heritage? A considerable amount of actors and actresses that dominate our screens today can trace their roots back to the Emerald Isle.
There are so many things the world loves about Irish people – many of which we couldn't fit into this short list. But no matter what quality you adore most about the Emerald Isle's high-spirited residents, rest assured that the rest of the world loves it too!