With same-sex marriage now legal here, we've rounded up our 10 favourite places for gay couples to get married in Northern Ireland.
With a huge sigh of relief, same-sex marriage was finally legalised in Northern Ireland on 22 October. LGBT+ people everywhere plan on going into the New Year and decade with a bang and have already begun popping the question to their partners.
The first same-sex weddings in Northern Ireland are set to take place in February 2020, right in time for Valentine's Day.
To make your big day extra special, we've rounded up 10 of our favourite locations that we think would make beautiful places for gay couples to get married in Northern Ireland.
Here are our 10 favourite places for idyllic same-sex weddings.
10. Rossahilly House, Co. Fermanagh – for panoramic views over Fermanagh
This traditional Irish country house nests in the world-renowned Fermanagh Lakelands. Overlooking Lough Erne, it is situated on a private and secluded bay with panoramic views that include the lough, a UNESCO Global Geopark, and Nick Faldo's Championship Golf Course.
You can choose to hold your wedding in the barn itself, laced with decorative interior designs alongside the gorgeous chandeliers and exposed beams. Alternatively, stage the event in the outdoor gardens in a hired tipi or marquee if you'd rather an outdoor ceremony that absorbs the scenery.
Address: Trory Bay, Enniskillen BT94 2FP
9. The Mill at Ballydugan, Co. Down – where all eyes are on you
Located in Downpatrick, County Down, this vintage venue is actually a restored flour mill that dates back to the 18th century. Walk down the red carpet arm in arm with your partner upon arrival as you enter this rustic mansion, and rest assured that all eyes are on you as only one wedding per day is permitted.
Ballydugan Mill caters for both small weddings and larger ones, with a capacity of up to 130 guests. We think this makes a perfect spot for any same-sex couple to get married.
Address: 3 Drumcullan Road, Ballydugan, Downpatrick BT30 8HZ
8. Queen's University Belfast, Co. Antrim – for spectacular grounds and beautiful architecture
Students have long formed part of modern protest culture; today they form a huge part of the fight for same-sex equality. We think their beautifully diverse and photographic university grounds are highly appropriate for a same-sex wedding ceremony.
Why not book the opulent Great Hall at Queen's University Belfast if you're planning on a large wedding, or the Grand Drawing Rooms at Riddel Hall for a more intimate one? Queen's also hosts huge, floral areas like the Quad, Riddel Hall's outdoor foliage, or the adjacent Botanic Gardens that are perfect for mingling before and after the ceremony.
Address: University Rd, Belfast BT7 1NN
7. Drenagh House, Co. Antrim – to step back through time
For those same-sex couples who want a more traditional wedding, there is no better choice than Drenagh House. This stately home offers opulent paintings, intricate décor and a famous moon window that take you a step back into time and into a world where nothing else matters but your magical day.
The venue is also surrounded by gorgeous gardens and lush shrubbery that makes for the perfect backdrop to your photographs.
Address: 17 Dowland Rd, Limavady BT49 0HP
6. AMPM, Co. Antrim – the sexiest venue in Ireland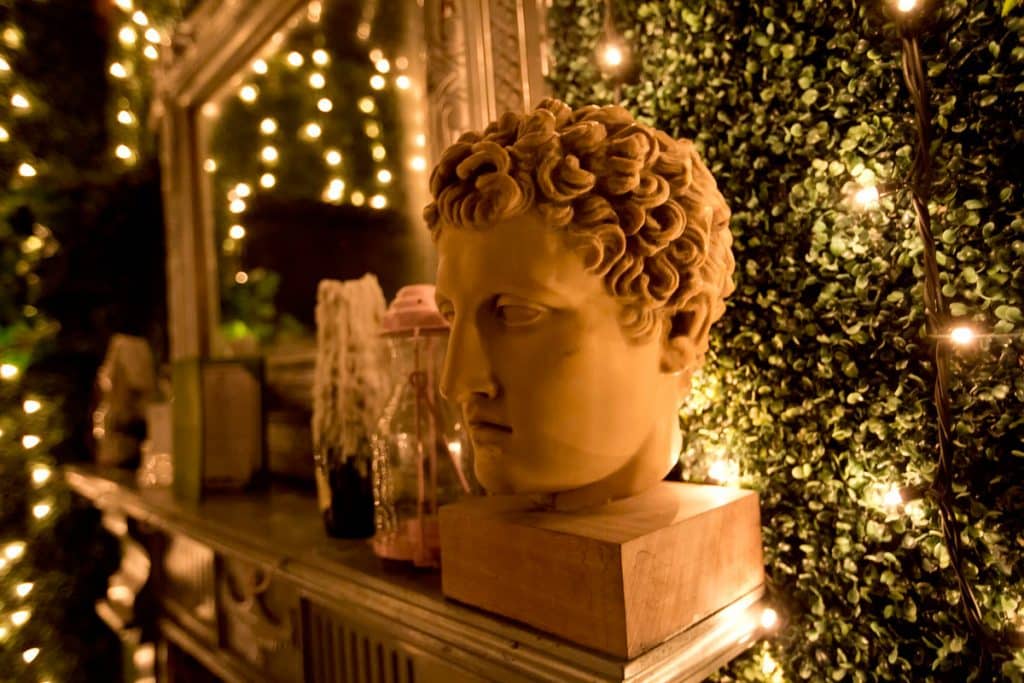 The combination of luxurious décor, bohemian beauty and spectacular service make this venue perfect for a magical wedding that prefers intimacy over grandeur. The restaurant's interior is a fusion of French chic and Irish charm with hot lighting and a sumptuous atmosphere to set the mood for your big day.
Its proximity to the bars and buzz of Belfast City Centre mean that you and your guests will have no problem finding transport and activities to partake in before and after the ceremony.
Address: 38-42 Upper Arthur St, Belfast BT1 4GH
5. Downhill House and Mussenden Temple, Co. Derry – for a scenic, seaside ceremony
Perched on the cliffs that overlook Downhill Strand, the historic Mussenden Temple dates back to the 18th century and forms part of the Downhill Demesne.
We think that there's something magical about getting married in a domed, circular space that peers over the Atlantic. Mussenden Temple offers spectacular views over the sea towards County Donegal in the west and Castlerock Beach in the east. The venue also has capacity for up 100 guests, making it just as suitable for bigger weddings as it is for smaller ones.
Address: Mussenden Rd, Castlerock, Coleraine BT51 4RP
4. Whiterocks Beach, Co. Antrim – for the dream coastal wedding
Have the beach wedding that you've always dreamed of on the gorgeous Irish sands of Portrush, County Antrim. Between its spectacular views – which include Dunluce Castle and the North Atlantic Coast, and the kind of fresh air that can only be found on the beaches of Ireland, there is something truly enchanting about this venue.
In this open-air venue, you and your partner can exchange vows before the to and fro of the Atlantic waves. The most notable feature of Whiterocks Beach is its collection of sedimentary rocks that have been moulded over many centuries into a labyrinth of majestic caves and arches, perfect for all your unique wedding photographs.
Address: Portrush Whiterocks Beach, Portrush BT56 8DF
3. Field of Dreams, Co. Down – for a Scandinavian-style paradise
Field of Dreams in picturesque Bangor, County Down, offers a vogueish wedding day for same-sex couples on their big day. The Scandinavian-style venue spans over 36 beautiful acres of lush greenery and even 5 lakes for the perfect backcloth to your photographs.
The homely on-site marquee hosts up to 90 guests for your ceremony, while the Retreat – a wooden chalet situated on the lakeside, accommodates up to 110.
Address: 55 Upper Gransha Rd, Bangor BT19 7QE
2. Finnebrogue Woods, Co. Down – for something a bit different
One of the most magical areas in County Down and, in our opinion, all of Northern Ireland.
Finnebrogue Woods is a beautiful lakeside venue that is hidden amongst the trees and mystical woodland paths that wind around the shores of Downpatrick's Finnebrogue Lough. The fairytale-esque, other-worldly feel to this venue makes it perfect for couples who want something a bit different on their big day.
Address: 26 Killyleagh Rd, Downpatrick BT30 9BL
1. Belfast Castle, Co. Antrim – for its stunning gardens and romantic views over Belfast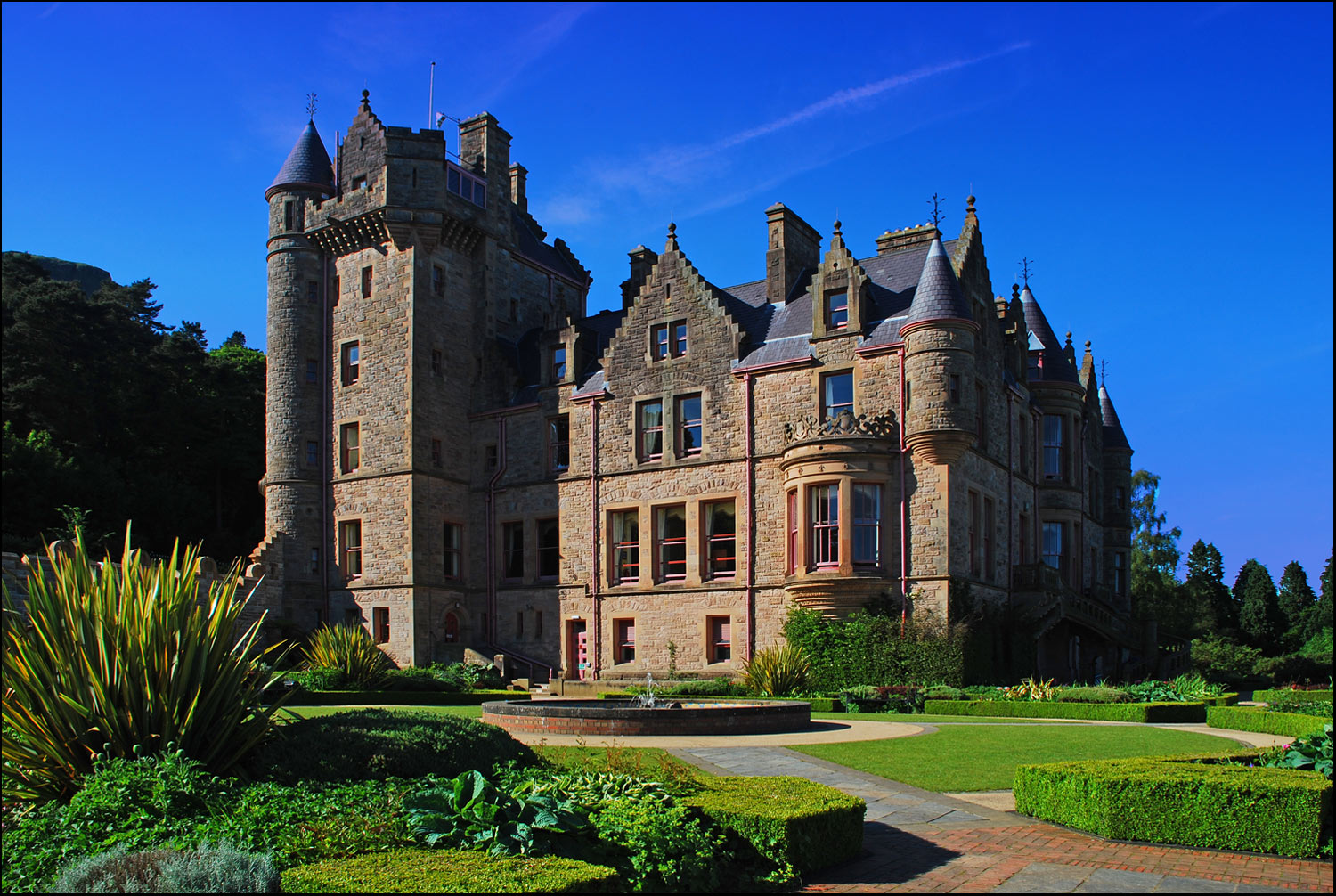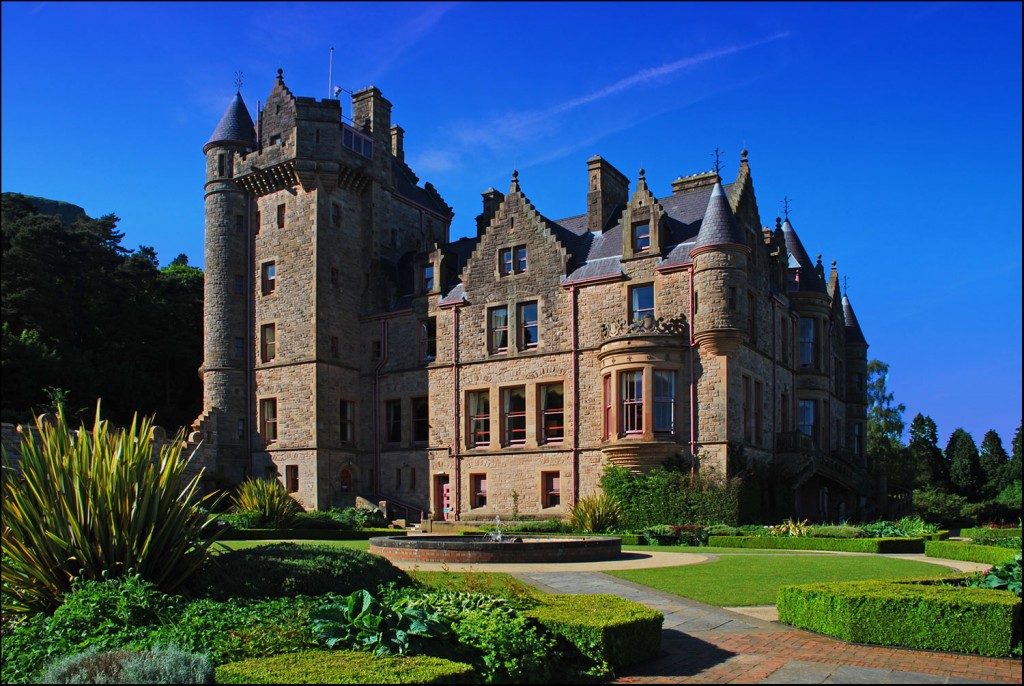 Nestled on the slopes of Cave Hill, the Castle perches on the outskirts of Belfast and is only a short drive from its bustling city centre.
The beauty of the Castle's floral gardens and the scenic vista beyond make it a wonderful outdoor venue. If the cold of February puts you off – then the Castle's elegant, vintage interior make it an equally as viable indoor venue, too.
Address: Antrim Rd, Belfast BT15 5GR
That's our top 10 on beautiful places for gay couples to get married in Northern Ireland, but which one is your favourite? If you're still stuck for ideas, then why not check out our other recommendations for venues elsewhere in Ireland to tie the knot?
Whatever venue you choose, we're wishing all of you engaged same-sex couples a lifetime of happiness.