'Tis the season! Here are 10 sure signs that Christmas is coming in Ireland.
We already know how great the Emerald Isle is to visit, but when Christmas is coming in Ireland, it is really special. The festive season is celebrated in style, while age-old traditions are embraced.
Many Irish people have strong family values, so when Christmas is coming in Ireland, there is great excitement about catching up with relatives and friends. Christmas is often used as a time to reflect on achievements and plan for the year ahead.
If you visit between November and December, you will have no doubt that Christmas is coming in Ireland, but here are our top 10 signs to look out for.
10. The Christmas lights are on – see them being switched on for full effect
Every city in Ireland will turn on the Christmas lights around the second week of November. It happened on November 17 in Cork this year and really lit up the city for the celebrations to begin.
The family tradition of heading into town to watch the switching on of the Christmas lights has been alive for years and a true sign that Christmas is coming in Ireland.
Christmas markets often open around this time as well, and Smaller towns and villages often host similar events to kick-start the festivities, leaving communities feeling the warm glow of the season.
9. Street performers are singing carols – so make sure to sing along
Irish cities are renowned for their talented street performers with Grafton Street a favoured spot in Dublin. As Christmas approaches, there is an obvious shift in song choices with traditional hymns and carols echoing the bustling streets.
It is so great to go Christmas shopping while being treated to a rendition of your favourite jingle. And what better excuse to belt out a cheeky chorus to really get into the Christmas spirit? (Mulled wine helps!)
8. Street traders are selling wrapping paper – Dublin's fair city
A fond memory of growing up in Dublin is the street-traders selling wrapping paper at Christmas time. "Wrapping paper 5 for 20!" they would roar, and you would know Christmas is coming in Ireland.
The tradition of selling wrapping paper in Henry Street is still alive, although it now costs more than 20 pence. It may be less popular among shoppers with many people choosing more eco-friendly options, but it will always warm our hearts on a cold December day.
7. It's freezing! – even more than usual
The Irish climate is rarely described as 'warm,' but during the run-up to Christmas, the temperature tends to plummet dramatically. It almost feels winter arrives over night leaving the festive period absolutely freezing.
An afternoon Christmas shopping must be prepared for with warm coats, hats, scarves and gloves a must. Luckily the Christmas lights and carol singers are out to keep spirits high…not to mention the lure of a 'Hot Toddy' before heading home.
6. Pubs are crammed with office parties – glitter galore!
Pubs are popular in Ireland, with traditional Irish bars offering some of the best food, drink, and entertainment in the country. From trendy city bars to cosy country pubs, you are never far from a watering hole on your Irish travels.
The tradition of organising an office Christmas party is very much alive in Ireland, and the pub is a popular spot to have it. A sure sign Christmas is coming in Ireland is when your favourite pub is packed with hoards of sparkly tops and reindeer ears. A classic sign that the holidays are coming!
5. Literally everyone is Christmas shopping – wearing Santa hats!
The Irish are a generous lot, and the gift of giving is paramount at Christmas. Literally everyone will have a shopping list with strict instructions from loved ones of what to buy.
Children in Ireland start writing their letters to Santa Clause from around October, and the shops are stocked with all the latest must-haves. To go into any Irish city on a Saturday in December is a challenge.
You will find yourself among a sea of frantic Christmas shoppers, each on their own mission and usually wearing Santa hats.
4. Bewley's launches a new hot chocolate – the perfect way to warm up
One of the most exciting signs that Christmas is coming in Ireland is when Bewley's Café in Dublin launches a new hot chocolate flavour. This year they have a sumptuous 'Death by Chocolate' beverage to tempt you.
Also new to the festive menu is a Pumpkin Spice Latte, not to be confused with a Pumkin Spiked Latte with Kahlua coffee liqueur and cinnamon. Not to mention Bewley's very own Christmas coffee sold in a festive tin makes a great stocking filler.
3. Fireside pints – for the ultimate magic moment
A pint of Guinness goes down well any time of the year, but beside an open fire during the Christmas season is hard to beat. In the run-up to December 25, Irish pubs are fantastic for roaring fires, comfy armchairs, and creamy pints, so make the most of the silly season and grab yourself some magic fireside moments.
Just remember if you are staying in Ireland until New Year, the pubs are closed on Christmas Day but re-open on December 26, to celebrate St. Stephen's Day.
2. Westlife releases a new hit – just in time for Christmas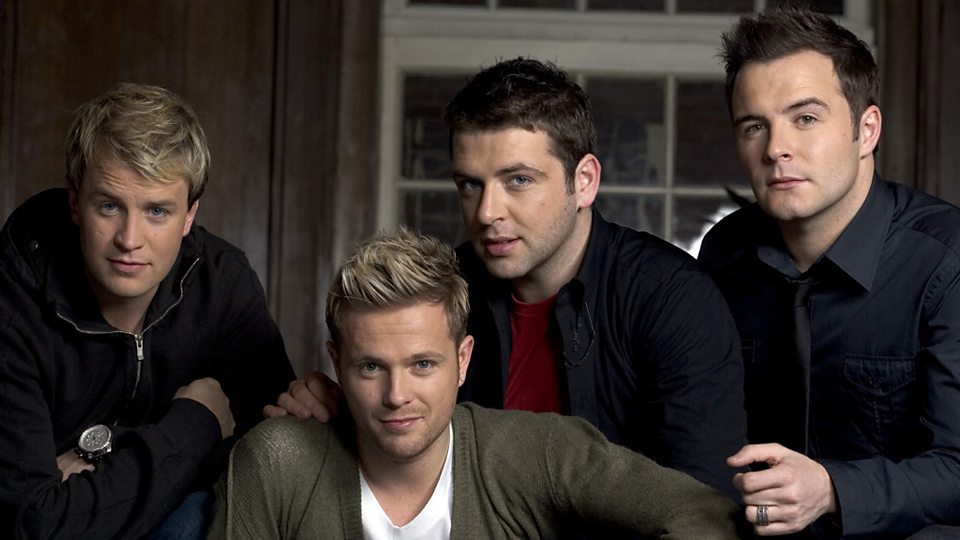 Some may argue that Westlife is one of the best boy bands to come out of Ireland, and who are we to argue? They formed in 1998, broke up for a while in 2012, and reunited in 2018.
In all their years together, they never missed releasing a Christmas song, and hearing their new single some time in November is a sure sign that Christmas is just around the corner.
1. You wouldn't want to be anywhere else – trust us!
OK, so we might be biased, but our number one sign that Christmas is coming in Ireland is the warm Irish welcome. A rich heritage embedded with culture and tradition makes the Emerald Isle the best place to celebrate.
So grab your IB4UD Christmas jumper and cosy up for your best season yet. Nollaig Shona!