Despite being statistically the least visited two counties on The Wild Atlantic Way, both Sligo and Donegal, which make up the Northwest coast of Ireland, are home to some of the most stunning beaches in Ireland. Both counties have unsurprisingly proved to be popular destinations for those who prefer to go off the beaten track and find hidden gems. Here are ten of the best beaches to be found in Sligo and Donegal.
1. Murder Hole Beach, Donegal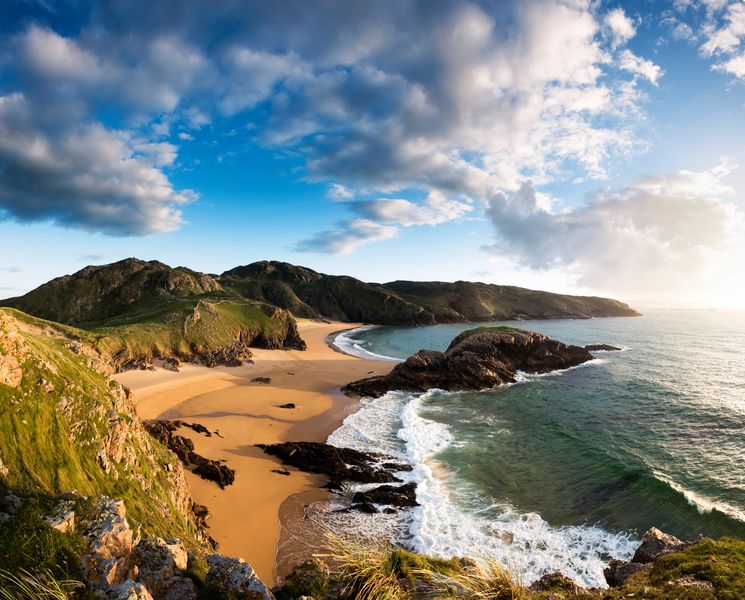 Although it is not the most accessible, this private beach on the Rosguill Peninsula is well worth the journey. After a short descent, you will be greeted by beautiful caves and surrounding cliffs. Don't be discouraged by the sounding of the name though, there is nothing gruesome about this location, which is why it gets the number one spot on this list.
2. Five Fingers Strand, Donegal
Located close to the town land of Lagg, on the Inishowen peninsula, Five Fingers Strand is considered by some as the starting point of the Wild Atlantic Way. Five Fingers Strand is home to some of the highest sand dunes in Europe as well as some stunning views towards the Atlantic to Glashedy Island.
3. Dooey Beach, Donegal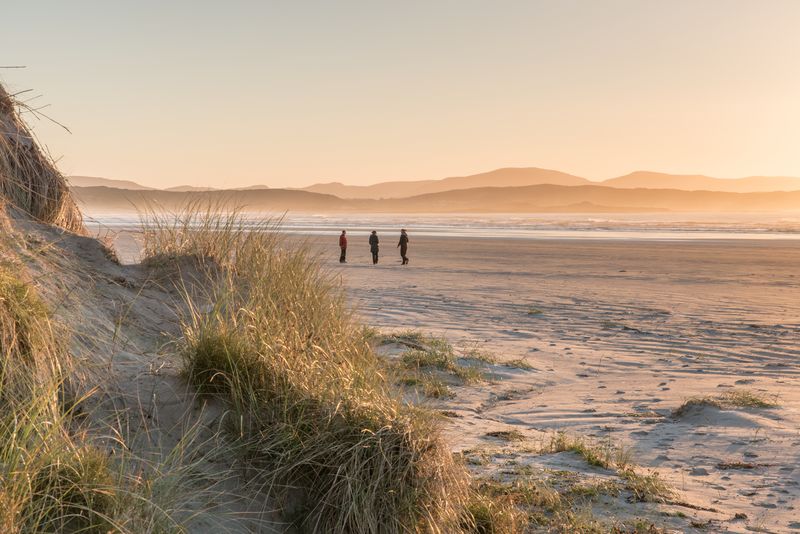 Dooey Beach is nestled in a tiny village close to the Donegal town of Glencolmcille and with crystal clear water and stunning surroundings, the beach could be described as paradise by many, especially when the weather is kind. And when the sun is shining, Dooey Beach really is something special.
4. Culleenamore, Sligo
Culleenamore is a wonderfully quiet and peaceful beach close to the idyllic seaside village of Strandhill and just 9km from Sligo town. It is just one of many hidden gems along the Sligo coastline with views of the nearby Knocknarea Mountain and the sand dunes at Strandhill. And because it does not receive any ocean swell, the water at Culleenamore is always calm – perfect for a relaxing swim, walk or jog.
5. 

Portsalon Beach, Co. Donegal
Portsalon Beach is a beautiful sandy beach on the shores of Lough Swilly. It gently slopes towards the Atlantic ocean and is located in a Natural Heritage Area. This beach is truly magnificent when viewed from above. The beach at Portsalon can be reached by travelling north east in the R246 from Carrowkeel to Portsalon. It is widely-recognised as one of Donegal's finest beaches and indeed, one of Ireland's top beaches.