Did you know about these things Ireland has that no other country has?
Ireland is famous for many cultural and national distinctions. From our wit to our way of talking, our dance, our drink and more.
Ireland has flourished as an island, and many things set us apart from everywhere else around the world.
Check out this list of things Ireland has that no other country has to find out what makes us unique.
10. Carroll's − the gift shop of Ireland
Every tourist wants to grab memorabilia while on their trip to remember their time on the island of Ireland. Carroll's has done a great job at popping up anywhere a tourist may be.
They are found in numerous locations across Irish cities, including Dublin and Belfast. With trinkets and gifts perfect for friends and family.
With Irish communities worldwide, it is impressive that our island solely holds these unique gift shops.
9. Supermac's − the best fast-food around
Many tourists may be disappointed to see so many fast-food franchises in Ireland when they visit. We aren't immune to a McDonald's or a Burger King.
However, if you are looking for the Irish equivalent, then drop into your local Supermac's.
They offer exactly what you're looking for when you get those cravings. The only problem is you can't find it when you're not in Ireland.
8. Brunch ice cream − the best ice cream in the freezer
Look, we're not here to argue; we know everyone has their own opinion when it comes to what ice cream to get from the ice cream van.
We are just telling you that Brunch is the best, and that is not up for debate. The colourful, crunchy coating provides a flavour and texture combination unmatched in the diary treat industry.
7. Penney's − how does the rest of the world live without it?
The nation's favourite clothing store, a mecca for Irish mothers. It is incomprehensible that Penney's is one of the things Ireland has that no other country has.
The fashionistas of Ireland make sure to stock up before taking a trip abroad, and the tourists make sure to grab a deal while visiting.
While there are Primark's elsewhere in the world, Ireland is home to the only Penney's outlets.
6. Wheaten bread − a slice of home
The Irish are known for their food and drink, and most of the time, you can find Irish alcohol around the world. However, Irish wheaten bread is basically impossible to find off the island.
Enjoyed with a bowl of stew, or some butter and jam, this bread pairs nicely with a hearty meal or as a snack.
5. Claddagh rings − Irish symbolic jewellery
Part of our Irish heritage involves jewellery and symbolism. The Claddagh ring is a perfect example, with the two hands holding a heart adorned with a crown. A truly authentic Claddagh is made on the Emerald Isle.
The hands represent friendship, the heart represents love, and the crown is for loyalty. A perfect gift for a loved one, especially if you are looking for things only Ireland has that no other country has.
4. Boojum − we appreciate other cultures too
This Mexican-inspired eatery is extremely popular and is continuously growing and spreading across the country.
Yes, the dishes may not be traditionally Irish, but the success of this burrito bar shows how interested Ireland is in other countries' cultures, just like they are in Irish culture.
3. Potato bread and soda farl − the best Irish breakfast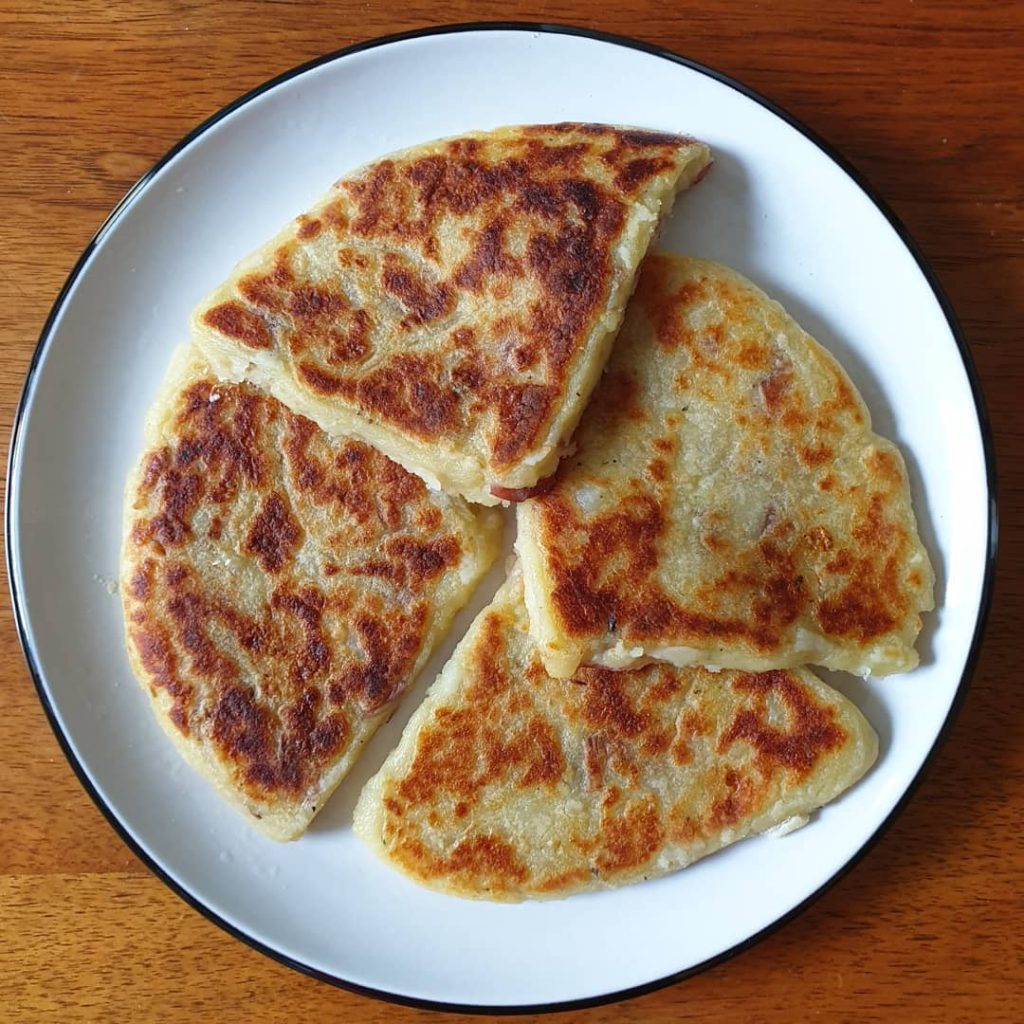 Ireland is famous for its Irish breakfast fry, and two of those uniquely Irish ingredients are potato bread and soda farl.
These two foods can be enjoyed as their own snacks also. Definitely worth learning the simple recipes to have on hand for upcoming brunch dates.
2. Football Special − not even found in most of the country
This fizzy drink is cherished in the northwest, a Donegal staple. Many Irish people haven't even had a swig of this, never mind the rest of the world.
If you ever find yourself in that part of the country, make sure to try this local beverage and let us know what you think.
1. Black pudding − Irish blood sausage
Another important piece to the Irish fry, and one of the things Ireland has that no other country has, is black and white puddings. They are usually found alongside the potato bread and soda farl.
Some may not wish to eat it once they know how the sausage has been made – they don't call it blood sausage for no reason. This black meat product tastes better than you might expect, with plenty of spices mixed in.