Celtic traditions are as strong as ever in Ireland, and these are the best Celtic symbols that are essential for Irish mothers and their children.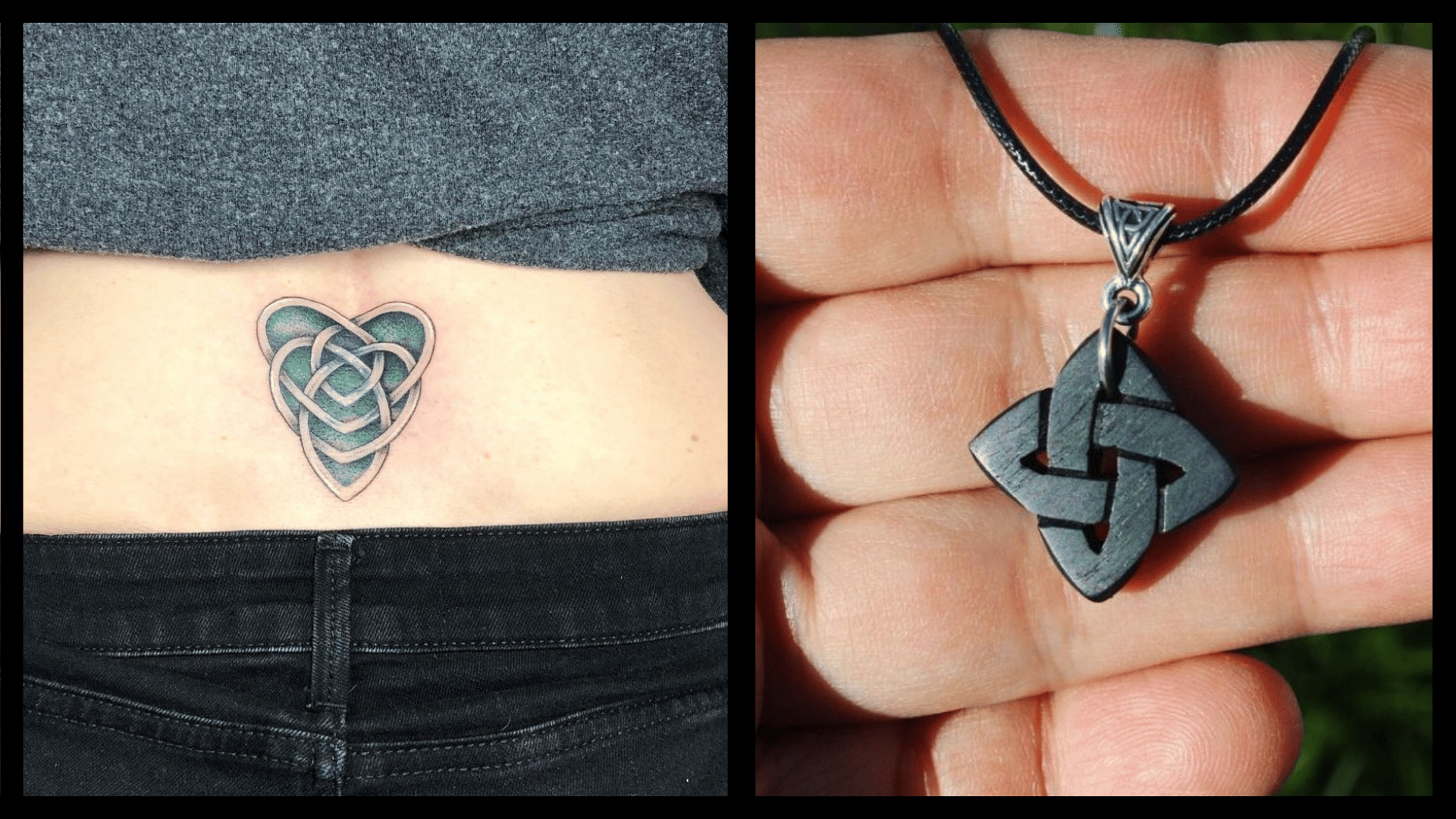 Ireland has a strong Celtic history, so much so that you will often see Irish people or those with Irish connections proudly wearing Celtic designs in the form of jewellery.
Celtic traditions still live on in Irish daily life, and there are many aspects of Celtic life which we have followed through generations.
In particular, there are certain times of the year that are celebrated throughout the country, such as the Winter Solstice, Imbolc (St. Brigid's Day) and Samhain (Halloween).
We have such a strong connection with our Celtic roots that we commonly give each other gifts featuring Celtic symbols, and there are some very significant symbols when it comes to mother and child, which we cannot wait to tell you all about.
The Celts valued family very much, so it is no surprise that these symbols have stayed essential to us all these years. We will now look at the five best Celtic symbols for Irish mothers.
5. Trinity Knot (Triquetra) − one of the most ancient Celtic symbols
The Trinity knot, also known as the Triquetra, is an ancient Celtic symbol found in Celtic art and jewellery. It is one of the oldest symbols of spirituality and represents family and eternal love. It is also a symbol for strength.
This is a popular Celtic symbol among mothers and children, considering its essential meaning, which relates significantly to the bond a mother and child strive to create.
This is one of the most ancient Celtic symbols out there, making it one of the best for Irish mothers.
4. Celtic Love Knot − for eternal and maternal love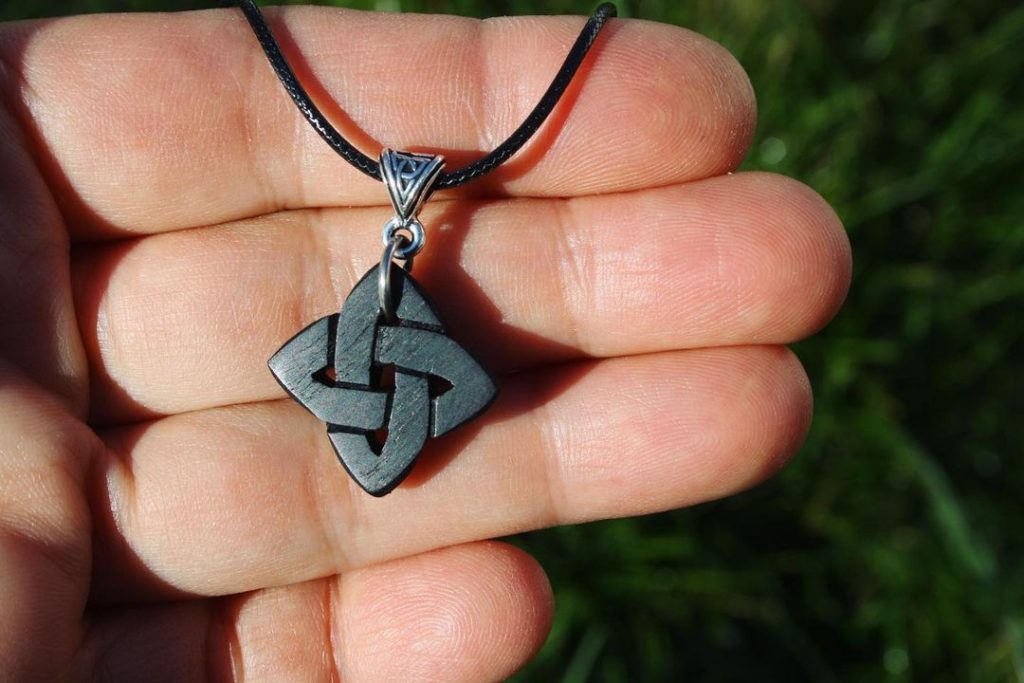 Featuring two interlocking hearts, which signify a strong love between two people, this symbol has not only been a popular one for couples, but it perfectly suits a mother's love for her child and vice versa.
The two sections, which appear to be intertwined, symbolize a close bond between these two people and show that they are linked in body, mind and spirit, making this one of the best Celtic symbols for Irish mothers.
3. Mothers Claddagh − holding hands, mother and child
This iconic symbol of two hands holding a heart signifies the eternal bond between mother and child.
The Claddagh is also known to represent all aspects of friendship, loyalty, trust and love. Many who come from or just admire Irish culture adorn the Claddagh in some form.
Whether this is on a ring or a necklace, the Claddagh is a beautiful symbol of Celtic culture. The Claddagh can also be a symbol of the love of an aunt or grandmother.
2. Celtic mother-daughter/ mother-son knot − a symbol of eternal love between mother and child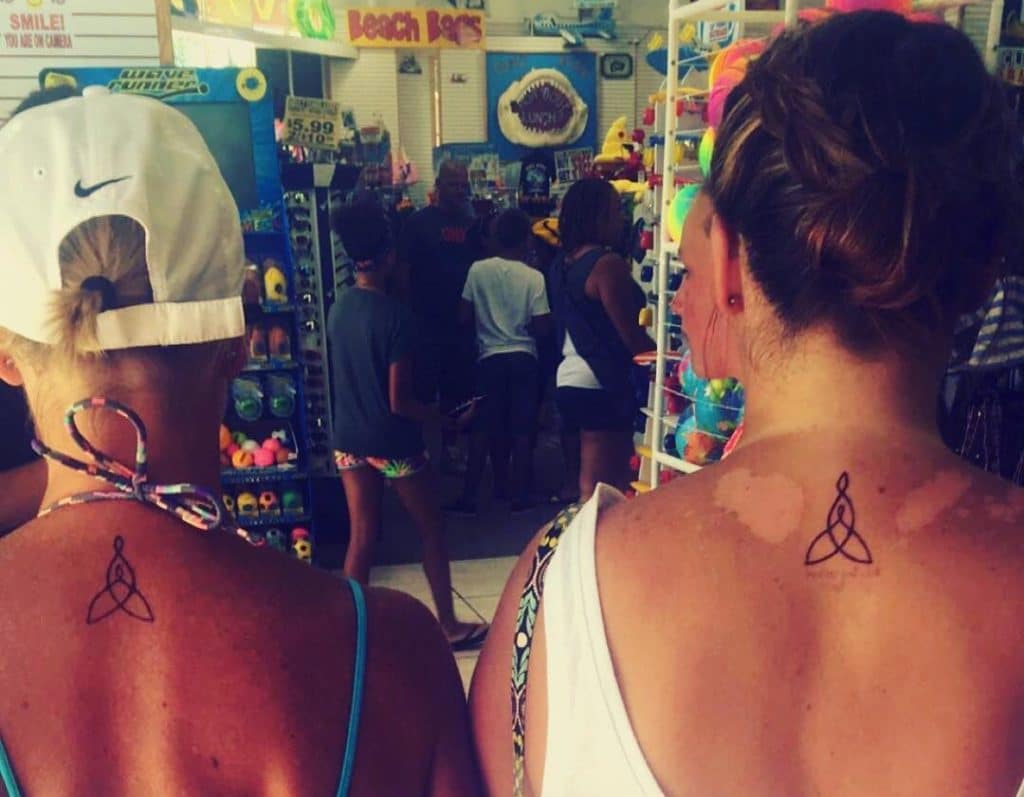 The Celtic symbol for mother and son and mother and daughter comes from the Trinity knot, which has been adapted to signify the love between a mother and her son or daughter.
It represents the close bond between the two from the moment he was born and suggests an eternal bond and everlasting love between the two, which makes it one of the best Celtic symbols for Irish mothers.
This symbol of maternal love is famous for Irish mothers to have tattoos of or in Celtic jewellery. If you're thinking of a mother-child tattoo, this is the one to get.
Over the years, many variations of these knots have come about, but the most accurate are those that are based around the Triquetra.
This is, in fact, an ancient Celtic symbol and holds a lot of meaning when it comes to motherhood. This has to be one of the best Celtic symbols for Irish mothers.
1. Celtic Motherhood Knot − the best Celtic symbol for Irish mothers
The Celtic Motherhood symbol or knot, also known as the Celtic Mother's Knot, is the most popular Celtic symbol for a mother and child.
It represents the eternal love between a mother and her children, whether a boy or a girl and has been a symbol of great significance since Celtic times.
The family was vital to the Celts, and they valued every member of their clan, creating symbols that would signify meaning for every relationship.
These days it is common to present a new mother to be with a gift featuring this symbol to ensure a strong bond between mother and baby, which we love.
Notable mentions
Celtic Tree of Life: The familiar Celtic symbol known as the Tree of Life has remained popular over the years for its beautiful meaning.
It represents the connection between heaven and earth and is strongly linked to the Druids. Druids were religious members of Celtic culture.
The Dara Knot: This traditional Celtic symbol represents an ancient oak tree, which can be seen as a woven design with no specific beginning or end. The Celts valued the natural world, especially oak trees, which signify strength, power and age-old wisdom.
The Celtic Cross: This Celtic symbol is one of the oldest. It goes back to around the 8th Century when they were regularly carved into the rock, and there are many theories as to what the four sections represent, with one being that it is the four seasons of the year.
Celtic Spiral Knot: This is also known as the Triskele or Triskelion. It's the famous triple spiral symbol, similar to the Trinity symbol. You can read more about it in our article here.
FAQs about Celtic symbols for mothers
Where did Celtic symbols come from?
Celtic knotwork and symbols date back to 650AD when the Celts created various symbols with various significant meanings. Following the arrival of Christianity in Ireland in the 5th century, new concepts and designs came about in knot form.
What is the Celtic symbol for mother and daughter?
It is based on the Trinity knot but has three hearts in a line down the middle.
What is the Celtic symbol for mother and son?
This is also based on the Trinity knot but differs slightly by having three almost oval shapes in a line down the middle.
So, there it is, the five best Celtic symbols for Irish mothers (and their sons and daughters). They can make an excellent gift for that particular son, daughter or mother in your life.
There are a host of great ancient Celtic or Irish symbols out there, with various meanings. However, these symbols for motherhood are something special.