Whether you're considering moving to the island of Ireland from abroad or already live here and just fancy relocating somewhere new, these are the top five best Irish cities to live in.
With growing investment and modernisation, Ireland is becoming an increasingly popular destination to live in.
Offering something for everyone, from small coastal towns offering a laid-back way of life to busy cities bursting with business opportunities and plenty of things to see and do, it comes as no surprise that many are considering settling down on the Emerald Isle.
If this sounds like you, but you can't quite decide where to lay down your roots, you've come to the right place. Today we're counting down the top five best Irish cities to live in.
5. Belfast, Co. Antrim – a thriving capital city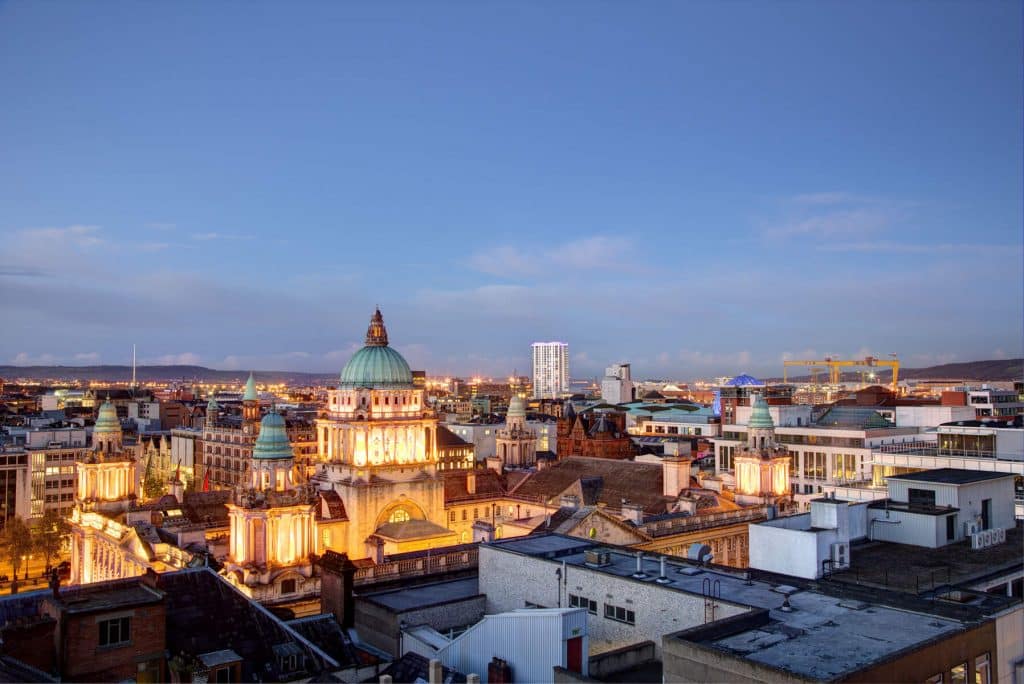 Belfast has undergone heaps of development and modernisation in the past 20 years. With this, it has gone from a destination to avoid to a much-sought-after city for both tourists and residents.
Home to the world-class Queen's University Belfast, the fantastic Titanic Quarter, and a bustling city centre, the Northern Irish capital has plenty to offer.
As a small city, it is a relatively safe place for families. And, with lots of great schools and activities to keep the little ones entertained. So, whether you're thinking of starting a family or already have the kids in tow, Belfast is a great destination for all.
The city is relatively well-linked by public transport, meaning it is easily accessible from all around Ireland. And, with two airports, you won't have to worry about travelling too far to hop on a plane.
With much cheaper rent and housing prices than other cities, such as Dublin, it is also an affordable place to set up a home.
4. Dublin – you can't forget the capital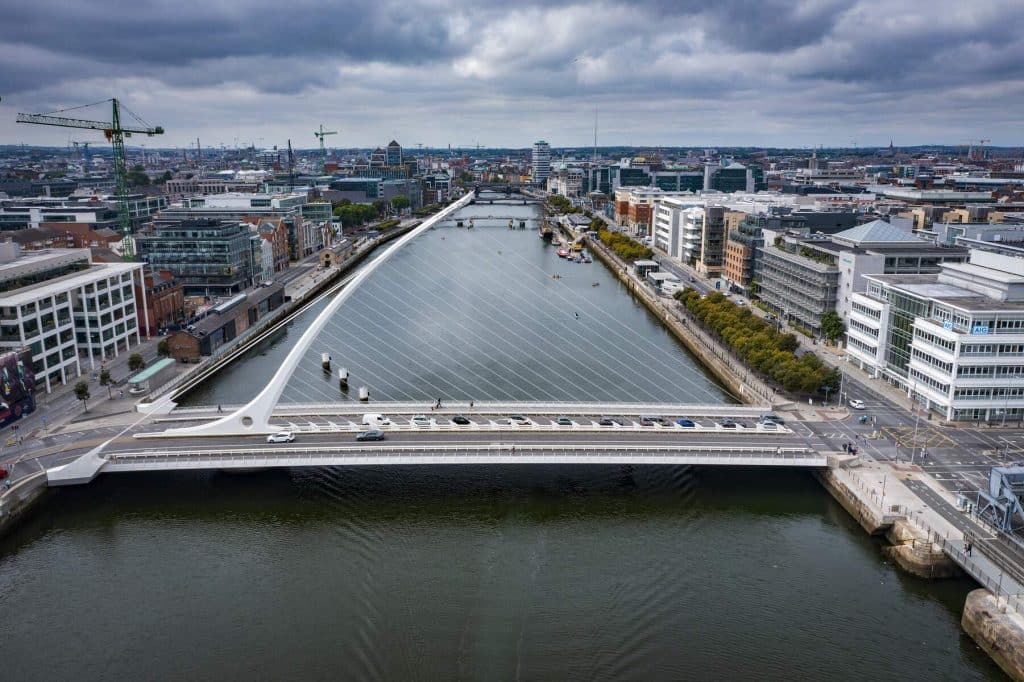 It would be impossible to compile a list of the best Irish cities to live in without mentioning the country's capital, Dublin.
Set on the east coast, Dublin enjoys relatively mild weather conditions compared to the western cities of Ireland. The city boasts easy access to public transport and the two-terminal Dublin Airport. Thus, it is a great place for those who want to travel.
Being the capital, Dublin sees a large amount of investment. It is even home to several global corporations that have chosen the city as their headquarters in recent years. Thanks to this, there are lots of great opportunities for work in the city.
Thanks to its status as a much sought-after destination, Dublin rent and house prices are quite high. Still, if you look hard enough, you are sure to find a great deal. You can find apartments for rent in Dublin on Rentola.ie.
3. Galway – the Capital of Culture
Next up on our list of best Irish cities to live in is Galway. Set on the west coast of Ireland, at the heart of the famous Wild Atlantic Way, Galway is known as Ireland's Capital of Culture.
Full of history and charm, Galway is perfect for those who want a slower pace of life than what is offered in some of Ireland's bigger cities.
Home to the National University of Ireland, Galway, the city is a perfect base for students. And, with a vibrant arts scene, you can rest assured there is always plenty to see and do.
Set in the heart of one of the most picturesque corners of Ireland, Galway is the perfect destination for those who enjoy spending time in the great outdoors.
With plenty of beautiful beaches nearby and the breathtaking Connemara National Park, there are abundant opportunities to breathe in the fresh Irish air.
2. Waterford – live in the sunny southeast
Waterford City is known as Ireland's oldest city, first founded by the Vikings in 914 A.D. Retaining much of its historic charm, Waterford is today a vibrant and modern city, with plenty of job opportunities and things to see and do.
Located in Ireland's sunny southeast, this corner of the Emerald Isle enjoys some of the best weather in Ireland. So, if the weather is putting you off relocating to Ireland, Waterford may be the best option for you.
With most amenities within 15 minutes of the city centre, you can go from shopping in the morning to a coastal cliff walk in the afternoon. And, with the Waterford Institute of Technology and a booming I.T. and pharmacy sector, there are plenty of opportunities for education and employment.
1. Cork – Ireland's second city
Topping our list of best Irish cities to live in is the southwest haven of Cork. Home to University College Cork, this is a great place for students to set up in Ireland.
Dubbed the foodie capital of Ireland, there are plenty of great opportunities for eating out around the city's vibrant dining scene. And, if that doesn't convince you, then we don't know what will!
A relatively small city, Cork has all the amenities you could need for city life right on your doorstep. Well-connected by public transport, the city is easily accessed from all across Ireland. And, with Cork Airport, it's a convenient place to travel in and out of.
Set in the heart of the historic and scenic County Cork, you are just a short drive from some of the most stunning locations Ireland has to offer. Thus, making this a great place to live in Ireland.
Get featured on Ireland Before You Die
Do you want to get your Irish business more online exposure? Especially to those interested in travelling the best places in Ireland? Then why not get a dedicated feature on Ireland Before You Die. Find out more 
here.