Five of the most epic restaurants in Galway with food that's well worth a trip to the City of the Tribes.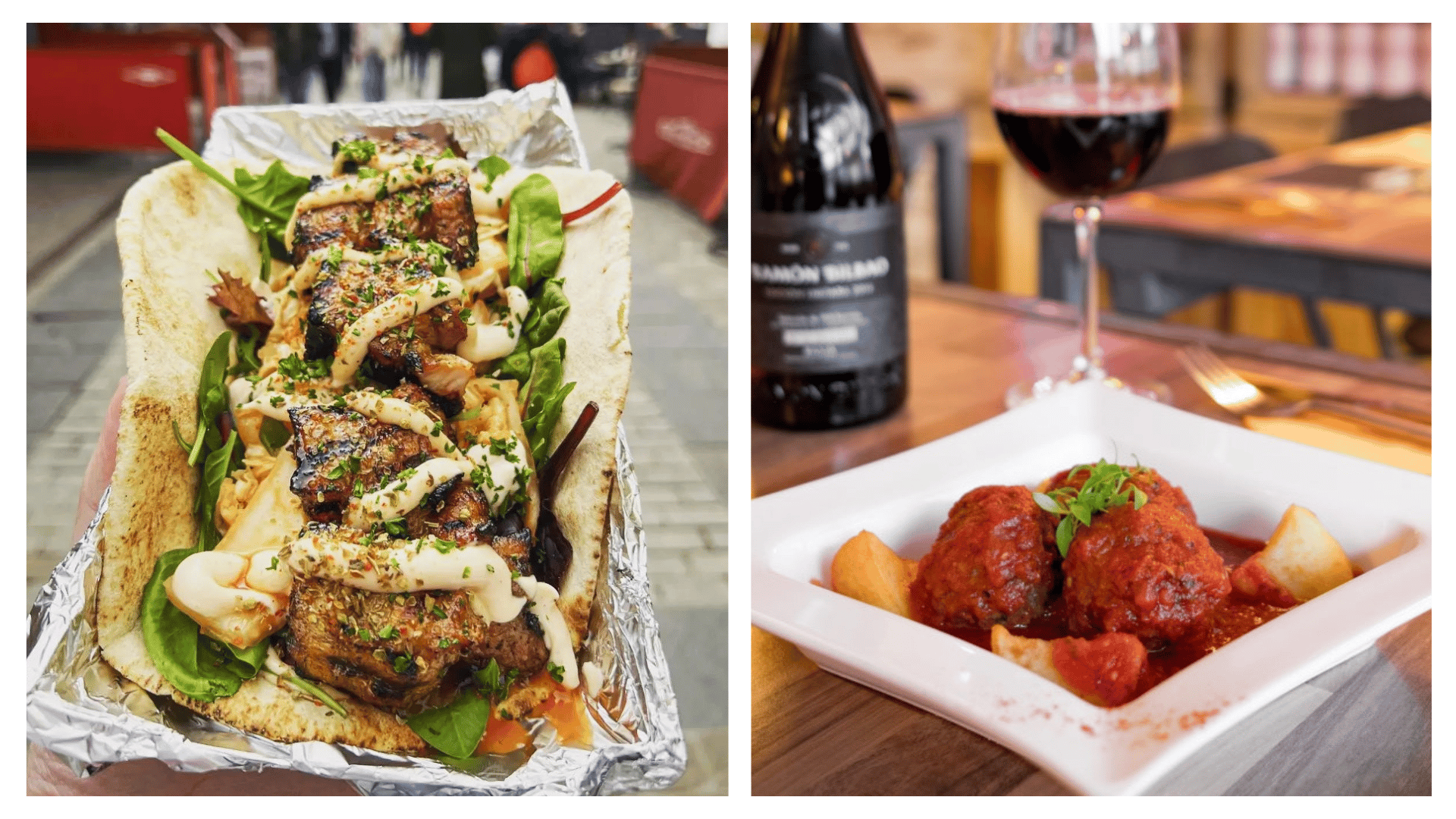 Galway is best known as a county of culture, craic, and its unexpectedly epic cuisine. From Michelin-starred restaurants to gourmet market stalls, the Galway food scene has something for everyone and every occasion.
With Spring just around the corner, Galway is alight with the prospect of another bustling summer of music, food, and fun.
Epic restaurants can be found around the county, and if you don't know where to start on your trip to Galway, you've come to the right place! We've compiled a list of five absolutely epic restaurants in Galway for your next trip west.
5. Pádraicíns Bar and Restaurant, Furbo­­ – tasty and traditional food with a view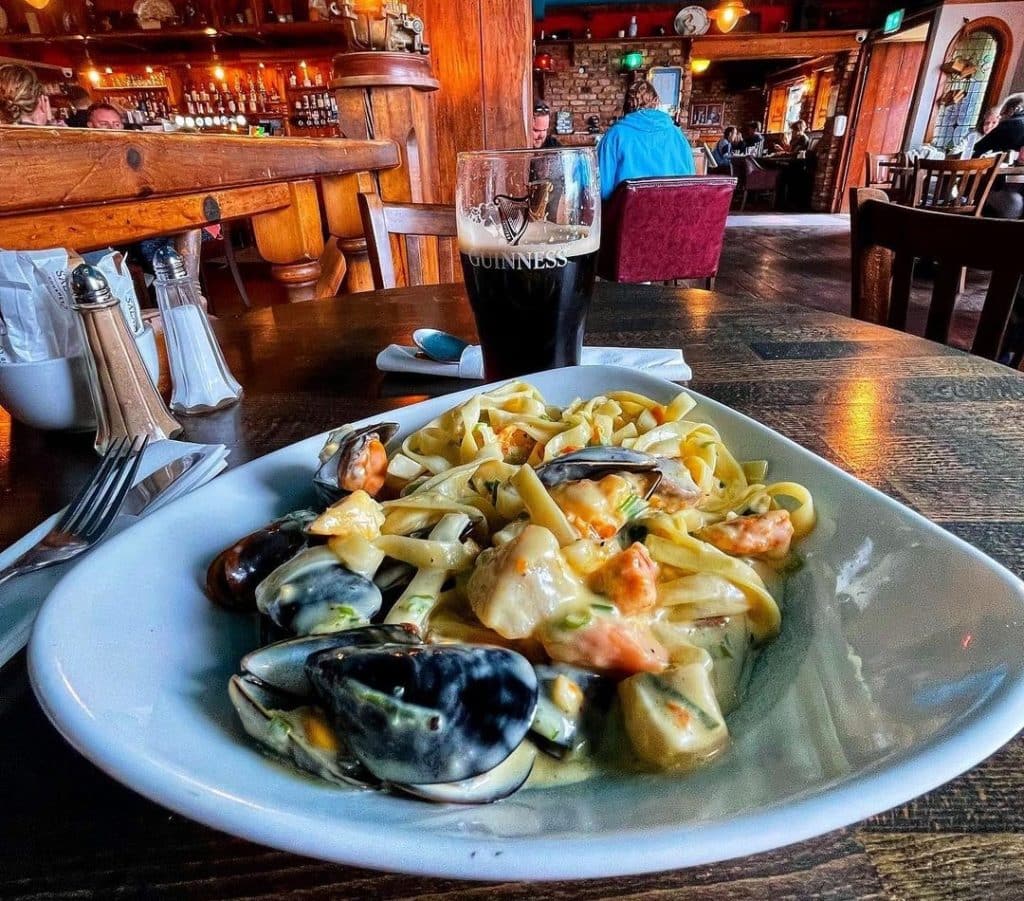 Pádraicíns is a treasure of a bar and restaurant situated ideally on the stunning Furbo Beach.
The restaurant's relaxing outdoor seating arrangement boasts unmissable views of Galway Bay and the Hills of Clare, especially on a fine evening. Inside, the establishment is cosy and traditional.
They attract a huge crowd for their world-class, locally sourced seafood dishes. Whatever you choose from their extensive menu, you won't be disappointed.
Pádraicíns also use the freshest produce to create high-quality food with friendly, reliable service. Less than half an hour away from Galway city centre, this gem of a restaurant is the perfect spot to relax, indulge, and enjoy the beautiful scenery of Furbo.
Address: Ballynahown, Furbo, Co. Galway, Ireland
4. Ember Firehouse – firing up delicious food in the heart of Galway
Ember Firehouse is a restaurant opened by four young Galwegians with a passion for food and the culinary community of Galway. Their ethos is to serve healthy yet scrumptious chargrilled goodness with no flavour spared.
Nestled between bars and buskers on Galway's beloved Quay Street, this restaurant is perfectly central and only a five-minute walk from the gorgeous Spanish Arch if you fancy a takeaway and a meal by the river.
Their colourful menu consists of bowls, pittas, and the most glorious chicken kebab fries you'll ever have. Their fan-favourite chargrilled cabbage is a delight too!
Address: 7 Quay St, Galway, H91 VE43, Ireland
3. HighCafe – fusion food in a stylish setting
When in Galway, you must not miss The HighCafe, just off Shop Street and hidden up a flight of stairs.
The innovative menu is a mix of Mediterranean, Moroccan, and local cuisine. What's more, the fantastic décor, inviting atmosphere, and imaginative menu leave customers enthralled.
The HighCafe serves some of the best vegetarian food in the city. Their vegetarian tagine is flavoursome and filling, but their meat dishes are succulent and fresh, too, especially the tantalising lamb skewers.
Furthermore, the restaurant operates under a BYOB policy, and many dishes are shareable, making this a great spot for group dining. You're guaranteed a fantastic, exciting meal in this multicultural gem of a restaurant.
Address: 2 High St, Galway, H91 KWH2, Ireland
2. Deli La Tasca– tasty tapas and awesome desserts in the Westend
Recall sunny holidays in Spain at this authentic, Spanish-inspired restaurant in Galway's trendy and vibrant Westend which is one of the city's greatest dining establishments.
The tapas menu at Deli La Tasca is broad and reasonably priced, with multiple options including indulgent vegetarian dishes. They also have an incredible selection of wines and impeccable service.
We recommend the gorgeous fried aubergine or the hearty black pudding and chickpea casserole. And don't forget to try a treat from the dessert menu at this epic restaurant.
Address: 1 Dominick St Upper, Galway, H91 XT61, Ireland
1. Rúibín – a truly unique dining experience.
The lovely little restaurant that is Rúibín is quickly becoming one of Galway's best restaurants, with many people travelling to the city to experience it.
Winner of the Irish Times award for best casual dining, this restaurant's passion for food and dining is evident in its elegant menus. Customers can choose from the relaxed bar menu or the sophisticated dinner menu.
Either way, the dishes are inspired yet familiar and moreover the ingredients are fresh and local.
Rúibín is a credit to its owners and is a joy to visit. Situated overlooking the Docks, the vibes are intimate and the food is incredible.
Address: 1 Dock Rd, Galway, H91 D7NE, Ireland
So be sure to check out these five restaurants next time you're searching for epic restaurants in Galway.