These days not everything in Ireland is based around meat, here are five delicious Irish vegetarian dishes you need to try.
Being a vegan or vegetarian in Ireland has never been more exciting than it is these days. Between the vast array of pop up vegan and vegetarian kiosks, cafes, and even takeaways, specialising in our favourite guilty pleasures, there is something for everyone, almost everywhere in the country.
If you are an avid cook, you also have a fantastic choice of products, almost too many to choose from, to conjure up your favourite meals, even the traditional Irish meals, you loved growing up with.
If you are not the best cook, and would instead go out for meals when you can, then don't fret, because most of these options will be available in vegetarian cafes or restaurants, especially if you are close to a thriving city with lots of options.
Here are five delicious Irish vegetarian meals you need to try.
5. Vegetarian Irish breakfast – the breakfast of champions
Gone are the days when you needed the traditional pork sausages, rashers, and pudding to make an Irish breakfast, now you can create the exact same breakfast with vegetarian replacements.
There is a vast selection of vegetarian sausages on the market with all kinds of flavours, and you must try the Clonakilty puddings, which are so tasty, you could fool a meat-eater.
Pair these with some Quorn bacon, Irish soda bread, free-range eggs, hash browns, and you've got yourself the best vegetarian Irish breakfast, truly one of the top Irish vegetarian dishes you must try.
4. Steak and Gravy pie with mash and veg – easy as pie
These Linda McCartney pies are unbelievably realistic and contain no meat whatsoever. They have meat style chunks, with thick gravy, and a flaky pastry which goes so well with creamy Irish mash and roasted veggies of your choice.
An absolute must for a homely dinner.
3. Coddle – Dublin coddle the vegetarian way
You may not have realised that this could be made into a vegetarian dish, because vegetarian sausages aren't quite the same consistency as meat sausages, but it can be done.
The key is to cook the coddle as usual, but don't add the sausages at the beginning like you usually would.
Also, it is best to use a good soya sausage that has some hold, rather than a veggie-based sausage. Let it stew, let it cool, and when it's ready, enjoy on a chilly evening.
2. Vegetarian Sunday Roast – the best meal of the week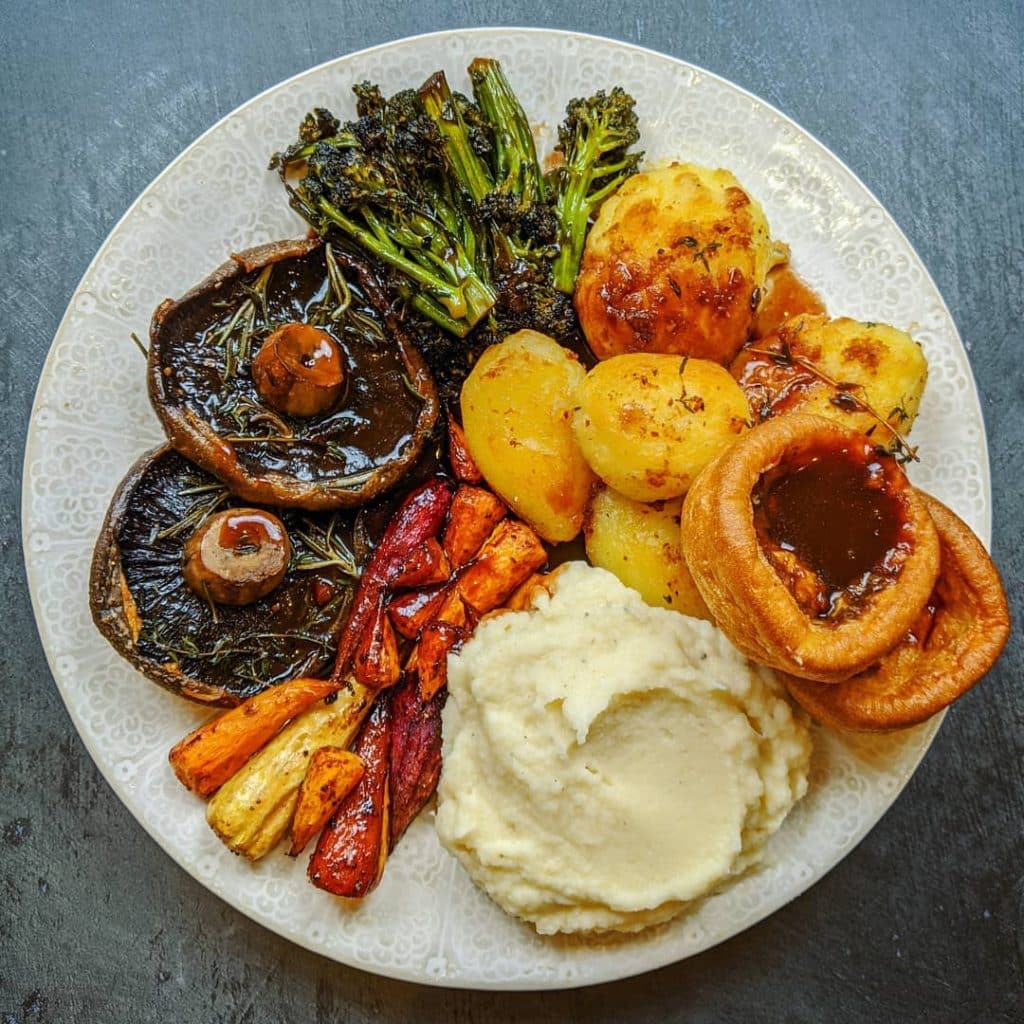 Traditionally this would have been based around beef, lamb, or roast chicken. Still, these days there are many options for a vegetarian roast.
To replace the meat, try making a delicious nut roast, topped with gravy, or alternatively try one of the amazing roasts available from Quorn or Linda McCartney, also topped with gravy.
Pair this with delicious roasted vegetables, mashed potatoes, and a few roast potatoes to get that special Sunday roast taste.
As far as the roast goes, the recipes are endless, so have a play around and find the one that you like. The best thing is, it's super flexible when it comes to ingredients, so you can pair almost any similar ingredients together, all to your liking.
1. Irish Stew – our world-famous dish made vegetarian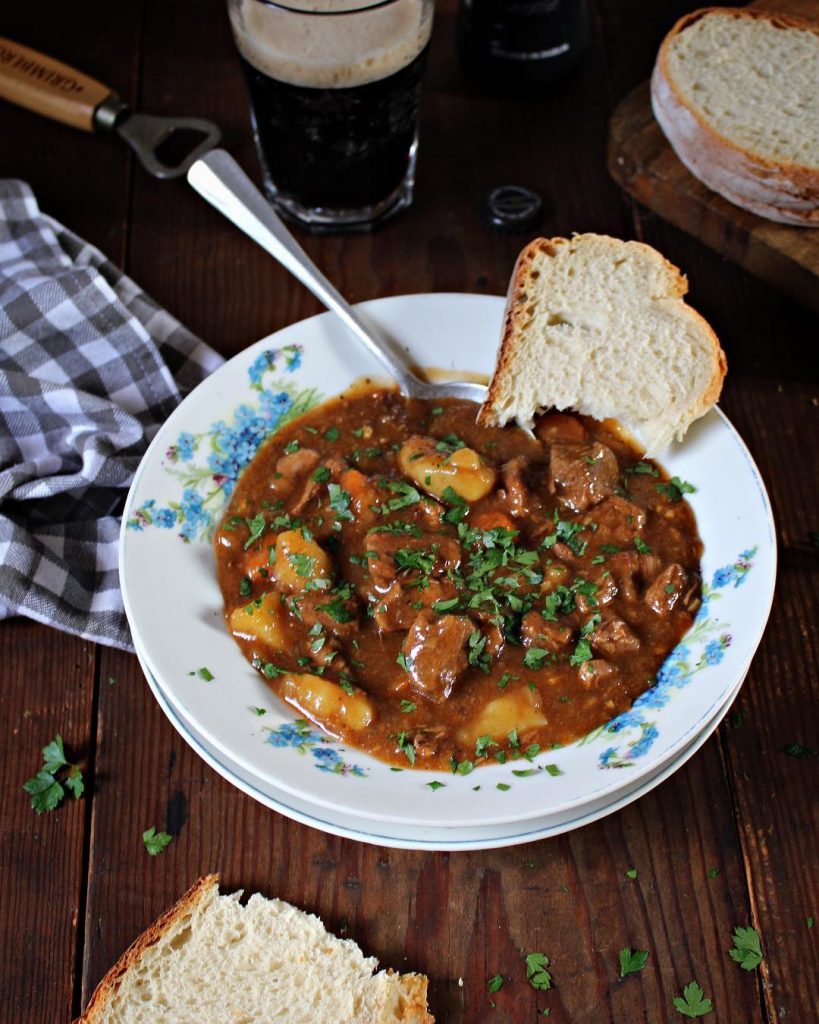 Irish stew can be made purely with vegetables and potatoes without the meat, or it can be made using some meatless style chunks.
Both ways will be absolutely delicious as long as you make a good hearty broth and use Irish grown potatoes and vegetables to make it super authentic and fresh.
Of course, there are many more Irish meals out there that can be made vegetarian, and we encourage you to experiment in the kitchen or even try a different meal each time you eat out.
The days of people assuming vegetarians only eat salads or fruit in Ireland are truly gone. Even the average meat-eater enjoys a vegetarian meal on occasion because they taste that good.
It's worth noting as a vegan that a lot of these meals can be made vegan too and just need some minor adjusting.
Many of the brands out there who supply vegetarian food have a huge selection of vegan options too, so go on and try these five delicious Irish vegetarian dishes, you'll be hooked.