What better way to explore the beautiful Emerald Isle than from its inland waterways that partition the country's land? Here are the 10 best river cruises in Ireland, ranked.
Ireland's longest river is the River Shannon, which begins in County Cavan and flows through seventeen counties in total, before finally pouring into the deep Atlantic Ocean. Apart from the Shannon, Ireland has many more rivers, which are not only beautiful to the eye, but they hold a lot of mystical presence.
Many of Irelands tales and myths revolve around its waters, as the pagans considered them sacred and used them for bare necessities, such as a food source and a way to transport goods around the island.
Many say that they feel the enchantment of our country when close to our waters, and that is why we are big fans of exploring Ireland from the rivers.; it's a whole other experience! We are here to list the 10 best river cruises in Ireland, so you, too, can experience the magical mystery of the Emerald Isle.
10. Viking Tours Ireland – ideal for history buffs
Ideal for families and history buffs, this Viking themed cruise sets off from Athlone, and gives children the opportunity to dress up as Vikings for the day, whilst sailing in a Viking replica boat.
Adults can be intrigued by the history of the Vikings, as well as visiting the monastic settlement and round tower of Clonmacnoise. A great day out for all ages.
9. Royal Canal Day Cruise – discovering Dublin by water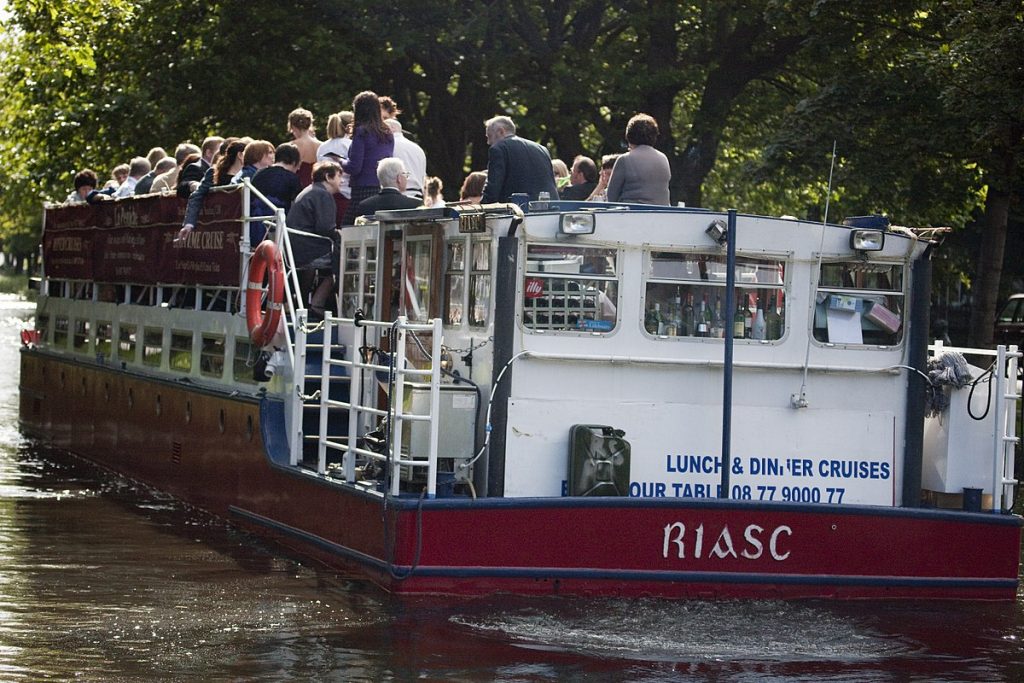 An amazing way to discover the country's capital is by both a walking tour and canal cruise combined, and this very tour does just that, meaning it is undoubtedly one of the best river cruises in Ireland.
Explore the inner city by foot before boarding your river cruise from the 12th lock of the canal to the 'Deeping Sink' and back. You'll have plenty of entertainment, drinks, nibbles and unique views of this region of Dublin.
8. Killaloe River Cruises – discover the iconic River Shannon
This cruise will allow you discover the iconic River Shannon as well as the vast waters of Lough Derg. You will explore the insatiable views of County Clare and County Tipperary, as you sail onboard one of their modern river boats.
7. Dublin Discovered Boat Tours – cruise along the River Liffey
This River Liffey cruise is an ideal way to see Dublin from a different perspective. Begin at Bachelors Walk, and continue on to see The Custom House, Ha'Penny Bridge and 3 Arena, among other city sights, while taking in the impressive history of the city.
6. Moon River Cruises – a cruise full of entertainment
This cruise starts in Carrick on Shannon, and has a quirky side to it. Featuring a luxury saloon with small dance floor and onboard entertainment, this cruise provides a great atmosphere, while allowing you to soak up the scenery, as you sail along the shores of the Shannon.
5. Suir River Cruise – discovering Ireland's Ancient East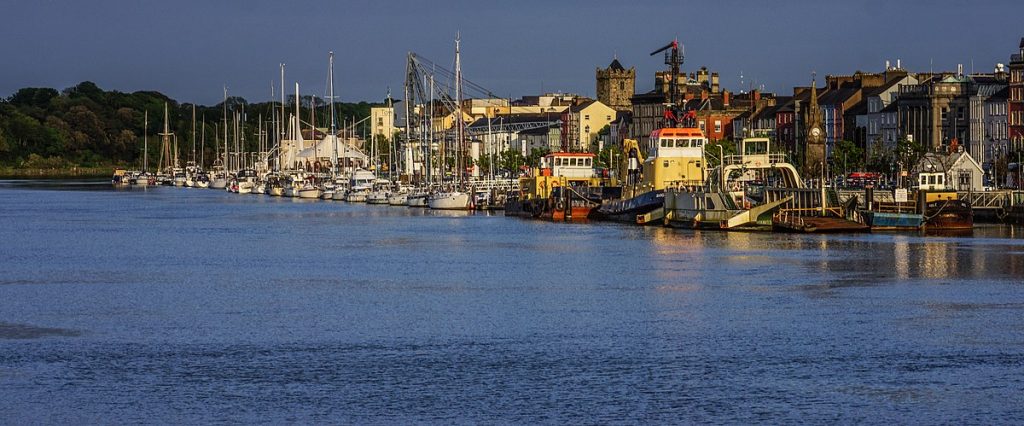 This cruise begins in Waterford city, and is an ideal way to discover Ireland's Ancient East. You'll learn about the city's triumphs, tragedies, myths and legends while travelling along what was once known as one of Irelands natural highways.
Across the rest of Europe, there are also some incredible river cruises in Germany that go through the likes of the Rhine and Danube.
4. Kinsale River Cruise – one of the best river cruises in Ireland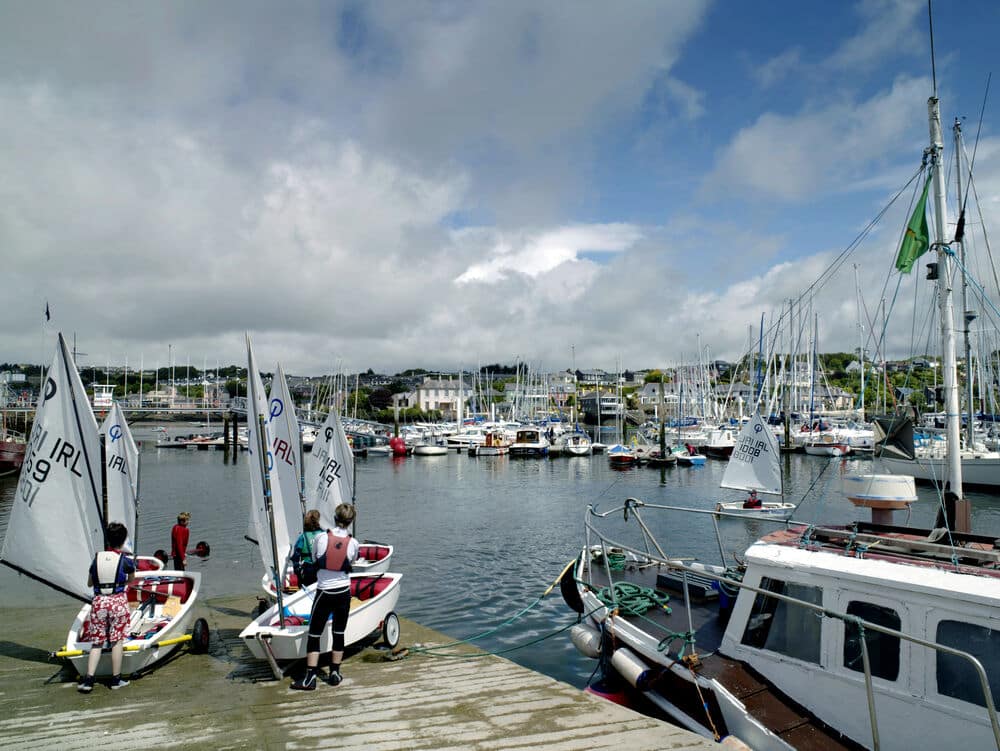 Beginning in Kinsale Harbour in Co. Cork, one of the most beautiful towns in the region, this cruise takes you past many historical places and you may spot some wild sea life if you're lucky.
3. Silverline River Cruises – a family-run excursion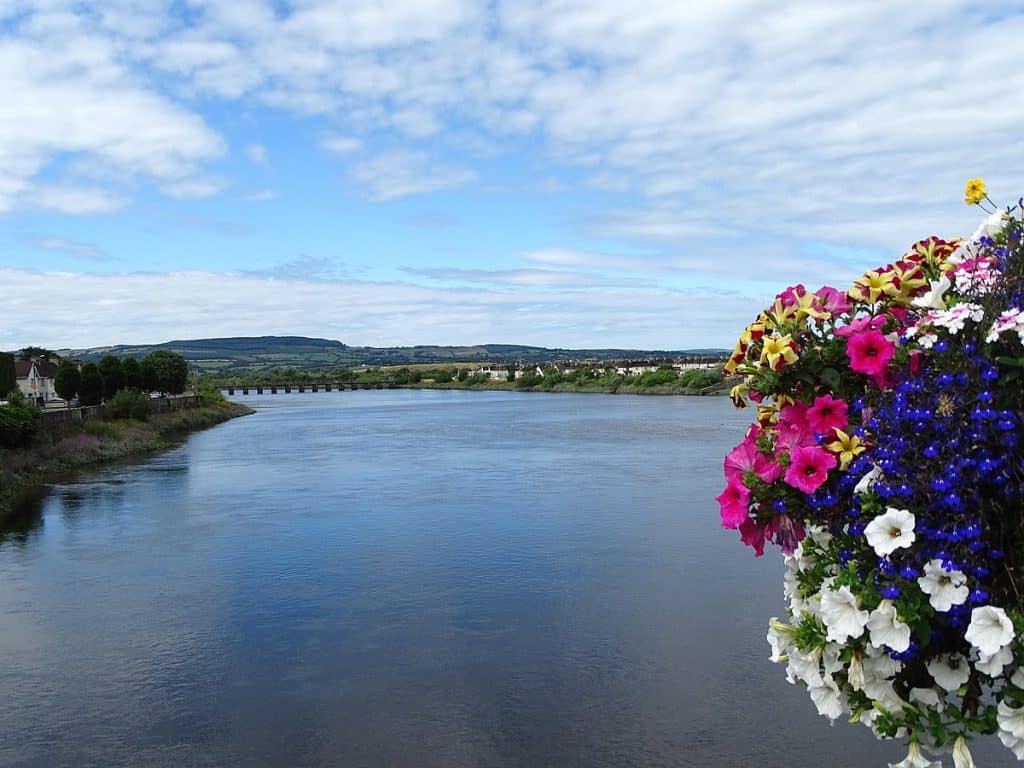 This cruise, along the Shannon, is owned by the longest established and family-run company. Silverline offer a modern and luxurious cruise, through the rolling green countryside and historic gems that surround the Shannon, whilst making sure you are being well taken care of onboard.
2. Corrib Princess Cruise – the very best of Galway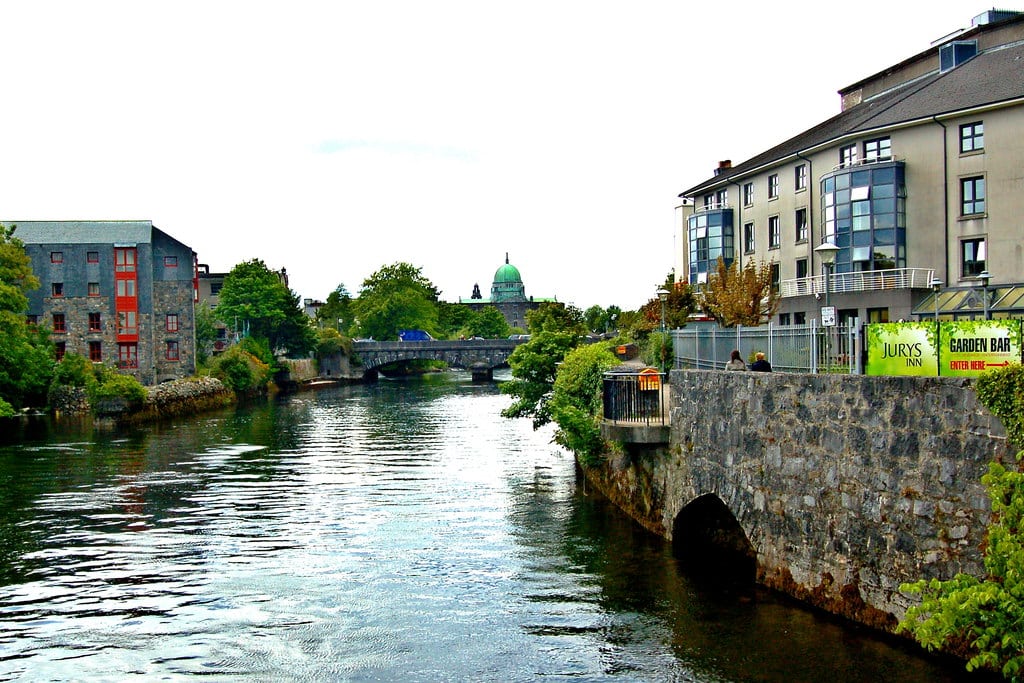 This delightful cruise takes you from the heart if Galway City, down the River Corrib and into Lake Corrib which Is Ireland largest lake. You will be surrounded by beautiful views, historical monuments, while being in the hands of great Irish hospitality.
1. Shannon Princess Cruise – an intimate cruise journey through Ireland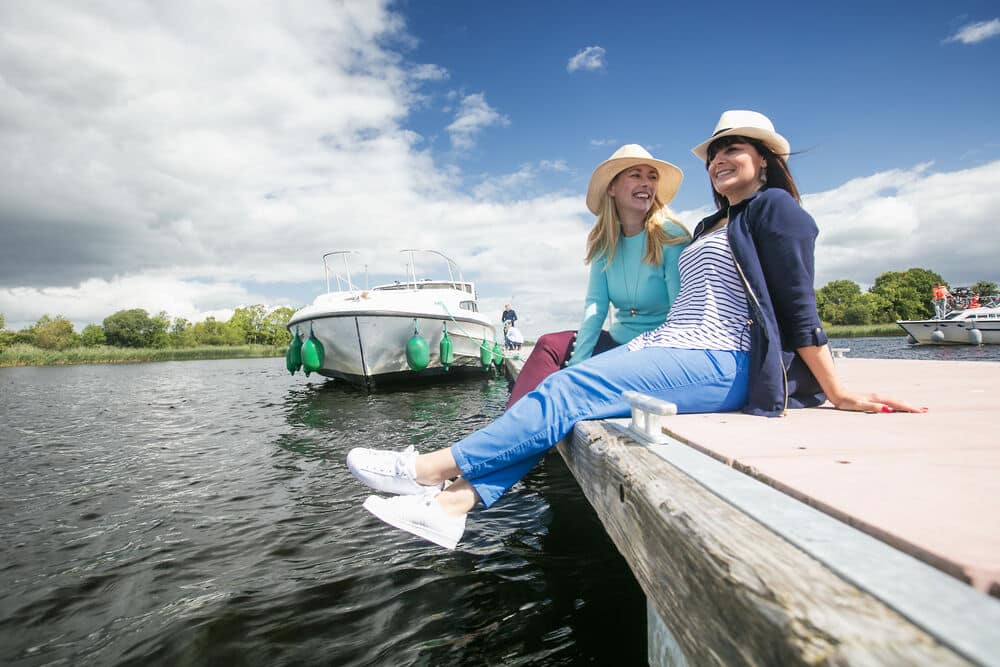 This ultra luxurious cruise hosts just 10 passengers, making it very tranquil and intimate. Not only does this cruise take you past beautiful and lush countryside, there is also a wealth of activities to chose from, which will give you a great experience at each stop off. This of the most popular in the country!
So, whether it's a romantic cruise, a family cruise, a quick cruise or a few days onboard you're looking for, there are options for everyone in Ireland. The duration ranges from 45 minutes to multiple days, so the choice is yours.
However, one thing is for sure; seeing Ireland from the waterways will be an unforgettable experience, no matter which part of the country you are in. Make sure to take part in any of the best river cruises in Ireland.