Waterford is an ancient southern seaport in Ireland. Here are the top ten best things to do in Waterford.
Waterford is an ancient seaport in Ireland and one of Europe's hidden gems. It was founded by invading Vikings in 914 AD. Rich in heritage, many aspects of its tumultuous culture remains today.
However, previous Viking settlers are not the only reason to visit the county. It is now a buzzing cultural hub with art galleries and visitor centres, the home of Waterford Crystal and stunning natural surroundings.
Already planning your trip? Here are the top ten best things to do in Waterford.
Ireland Before You Die's tips for visiting Waterford:
Expect rain even if the forecast is sunny because the weather in Ireland is temperamental!
Book accommodation in advance. Waterford is a great spot for glamping!
Plan outdoor activities such as Waterford Nature Park or a visit to Woodstown Beach.
Take a walking tour of the city to learn about the rich history and culture of Waterford.
Research the local cuisine and try some traditional Irish dishes while in Waterford.
10. Mount Congreve – for gardens
Set on the impressive surroundings of an 18th-century Georgian estate, Mount Congreve is Waterford's leading mansion and garden attraction, which is one of the romantic date spots in Waterford.
Whether you're looking to get lost in the woods or marvel at the majesty of the stunning stately mansion architecture, this is the place to be.
Mount Congreve is open every Thursday to Sunday from 11 am until 5.30 pm, and tours are available, too.
Address: Mount Congreve Gardens, Killoteran, Kilmeaden, Co. Waterford, X91 PX05
9. Fairbrook House – for art-lovers
If you feel like enjoying some culture on your trip, feel free to check out Fairbrook House in Kilmeaden. With enchanting country house gardens and a Museum of Contemporary Figurative Art, this is a fairytale place to spend an afternoon.
Fairbrook House is open from 1 May to 30 September yearly but closed Monday and Tuesdays. Adult admission fees apply.
Address: Fairbrook, Kilmeaden, Co. Waterford
8. Waterford Suir Valley Railway – for the family
Waterford Suir Valley Railway is a perfect activity for the entire family and one of the best things to do in Waterford.
This scenic slow-paced adventure offers visitors an opportunity to hop on board and trace the riverbank of the River Suir, as well as offering views of Mount Congreve Gardens.
Train journeys operate from April to September; adult and children admission fees apply (babies under two travel for free).
Address: Kilmeaden Train Station, Kilmeadan, Kilmeaden, Co. Waterford
7. Bishop's Palace – for history
If you're hoping to become truly immersed in local history, Bishop's Palace is undoubtedly one of the best things to do in Waterford.
This heritage palace offers tours led by costumed gentry who are bound to keep you interested from start to finish.
Whether you love European art or have a penchant for history, this is the one for you!
Address: The Mall, Waterford
6. Emiliano's – for food
One of the top restaurants in the county has got to be Emiliano's. This Italian eatery is not about frills and fanciness, but about solid service and quality, authentic cuisine.
Classic in décor with wood finishes, tiled floors and arched doorways, this is the perfect place for a romantic dinner, catch-up with friends, or a family meal. At Emiliano's, everyone's welcome.
Address: 21 High St, Waterford
ALSO CHECK OUT: The top 10 vegan restaurants in Waterford, ranked.
5. Waterford Nature Park – for nature-lovers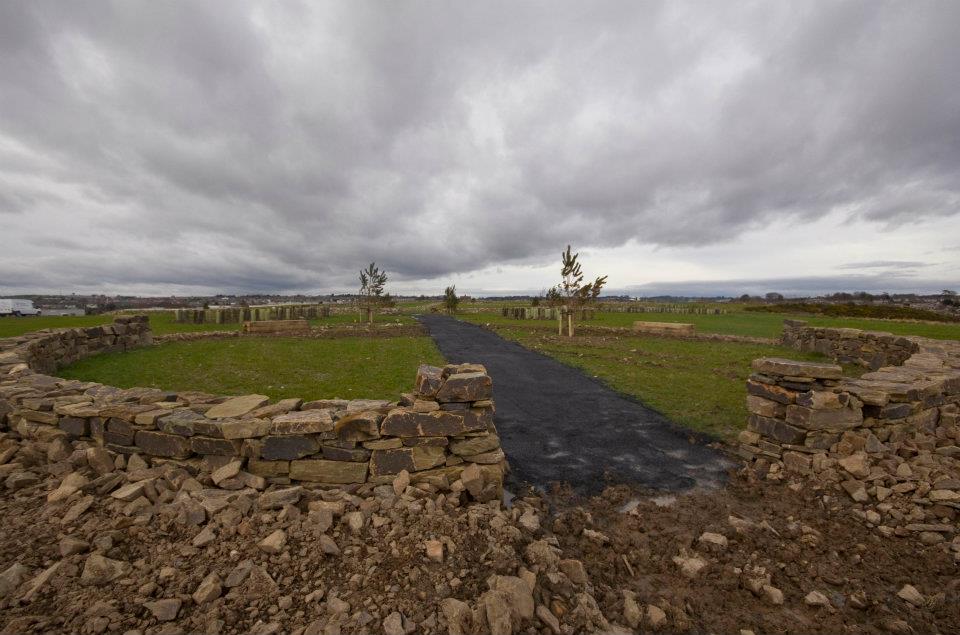 For those of you who are dying to stretch your legs in nature and breath in some fresh country air, this one is for you.
Whether you're keen for a leisurely stroll, want to take on a trail, or hike, cycle or picnic, this is the perfect place to go on a sunny day in Waterford.
Address: Waterford
4. Medieval Museum: Treasures of Medieval Waterford – for Viking enthusiasts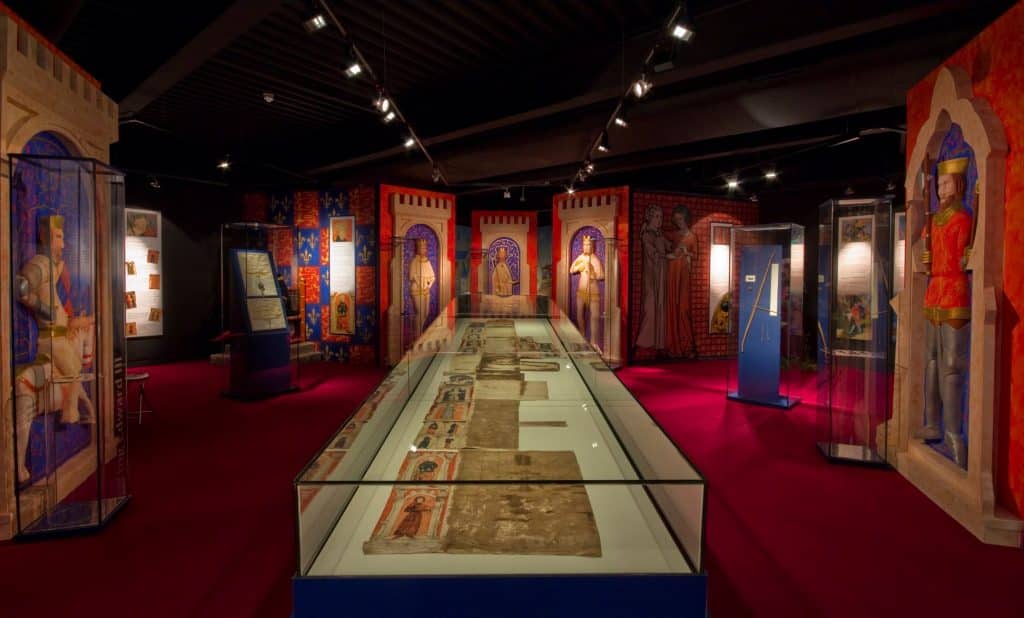 For those of you keen to learn a little more about the ancient Viking past of the county, check out the Medieval Museum.
With informative exhibits and costumed scenes of re-enacted history, this is a perfect rainy day activity when in the city.
Address: Cathedral Square, Waterford
3. Woodstown Beach – for a sunny day
When the sun is shining, you need to head to Woodstown Beach. This little strip of sandy serenity could be somewhere in the Mediterranean on a sunny day, but as a matter of fact, it is in the Emerald Isle.
Although parking here can be a bit of a pain (arrive early to avoid disappointment), this is also one of the most favoured local spots in the county.
Address: Unnamed Rd, Co., Waterford
RELATED: Read our top 10 sea swimming spots in Waterford.
2. House of Waterford Crystal – for craft
Waterford Crystal is known worldwide, and where better to experience it than in its home-town.
The eponymous visitor centre offers guests an up-close look at the world-leading glassblowers, tours, a café, and a shop, too.
Address: 28 The Mall, Waterford
RELATED: Check out our 24 hours in Waterford: A one-day itinerary for Ireland's oldest city.
1. King of the Vikings – the ultimate experience
If you truly care to be blown away, King of the Vikings is a one-of-a-kind virtual reality experience that pulls visitors into the world of Vikings in the oldest city in Ireland. Definitely one of the best things to do in Waterford!
The experience lasts 30 minutes, and only ten visitors are allowed on each one, so booking is advised.
Address: 10 Bailey's New St, Waterford, X91 A0PF
Your questions answered about the best things to do in Waterford
Do you have more questions? In this section, we've compiled some of our readers' most frequently asked questions and popular questions that have been asked online about this topic.
Is Waterford worth a visit?
Yes, a trip to Waterford is well worth it for its historical significance, scenic beauty, and cultural experiences.
What is Waterford best known for?
Waterford is best known for its crystal production, Viking heritage, and for being the oldest city in Ireland.
How many days do you need for Waterford?
You can experience the highlights of Waterford in 2-3 days, but there is enough to see and do to justify a longer stay.