We simply can't imagine a better way to start into the weekend than a breakfast feast. See our favourite places for bottomless brunch in Cork below.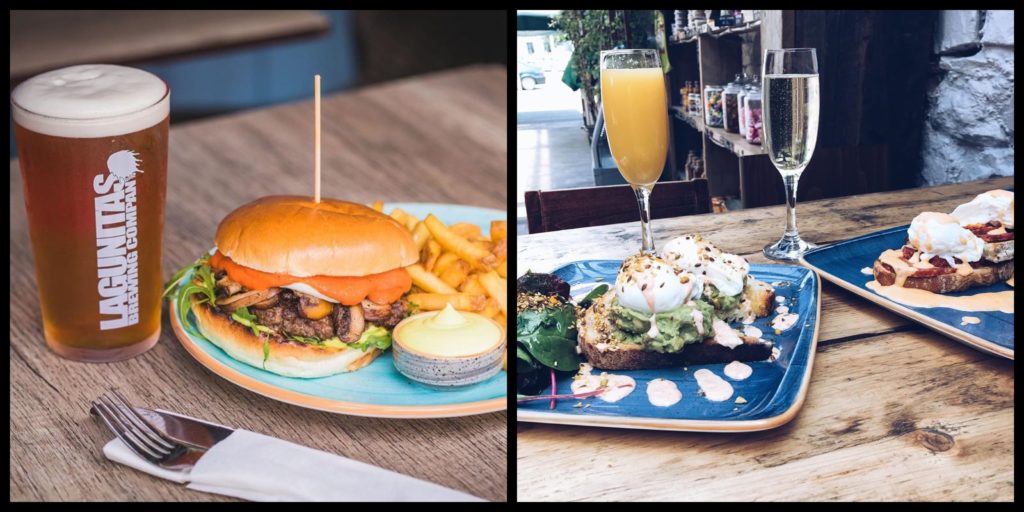 With its award-winning restaurants, down-to-earth pubs and chic hipster hotspots, it doesn't come as a big surprise that Cork is Dublin's biggest rival in terms of leading the Irish foodie scene.
Corkonians love to eat – and they love to eat in style. Forget about the quick bite on the run; in the South people make eating out a feast.
Like all around the globe, weekend brunch has turned into one of the most popular meals – and Cork has many excellent spots for exactly that.
No matter if you are looking to stuff yourself with traditional Irish treats, pancakes or are up for a boozy start into a lazy Sunday afternoon.
We've made the rounds and found four great places in town – here are our favourite places for bottomless brunch in Cork.
4. Brick Lane – for breakfast pizza, burger and unlimited booze
Popular Brick Lane, just off the Main Street, has quickly become a household name among locals since its opening in 2015, guaranteeing both fun pub nights and excellent bottomless brunch in Cork.
Their menu boasts delights such as a full Irish or Potato Chorizo breakfast, homemade granola, a breakfast burger and even a breakfast pizza(!).
On selected dates, they treat their guests to bottomless mimosas and prosecco for two hours on top (€35) – keep an eye on their social media to be first in line for a reservation when the dates come out.
The yummy brunch with unlimited booze is available Saturdays and Sundays from 11am to 3pm.
Address: 1-3 S Main St, Centre, Cork, T12 DP74, Ireland
More info: HERE
3. Oyster Tavern – for a brunch with the girls in Sex and the City style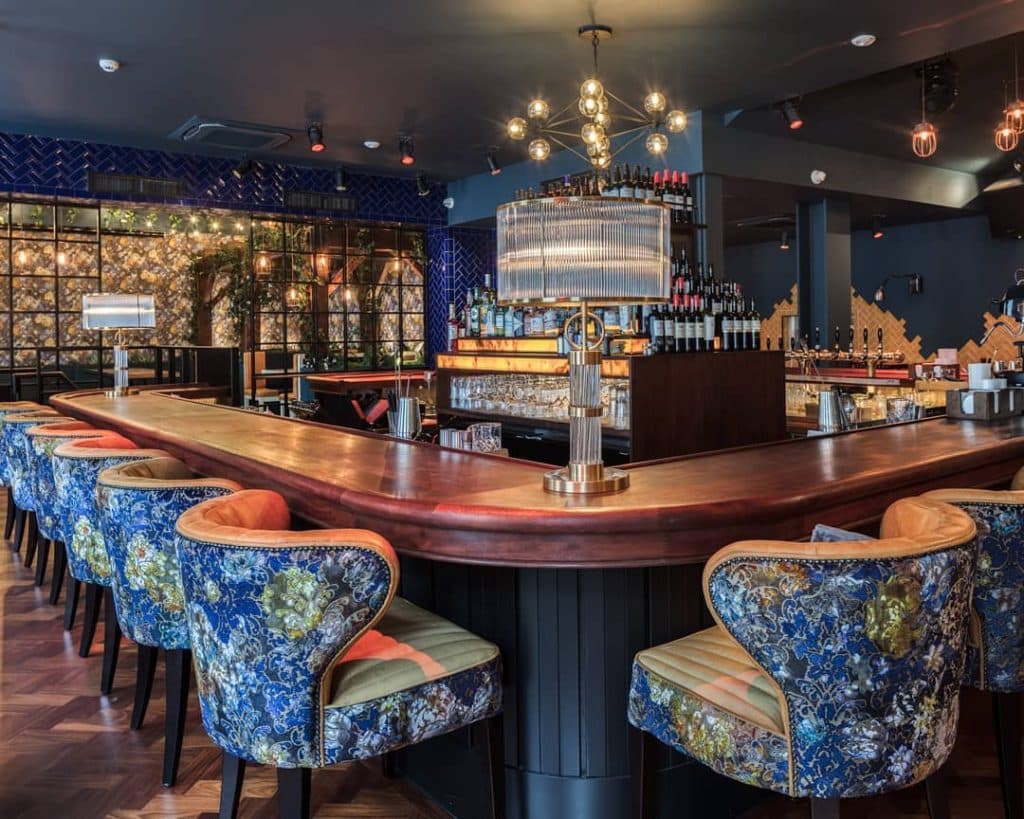 Founded in 1792, this place just around the corner from Cork's English Market is one of the oldest establishments in the city.
However, after recent renovations it's also officially one of the most stylish places you can head to for bottomless brunch in Cork – dedicated fans have even compared it to "Sex and the City"!
Their brunch menu features everything from a classic fry up to buttermilk pancakes, eggs benedicts and special toasts. Add €20 to any dish for bottomless prosecco and mimosa and you don't have to worry about food for the rest of the day.
The bottomless deal is available on weekends from 12 to 5pm.
Address: 4 Market's Lane, Centre, Cork, T12 RV07, Ireland
More info: HERE
2. Crawford & Co – for a jazzy breakfast feast in a historical setting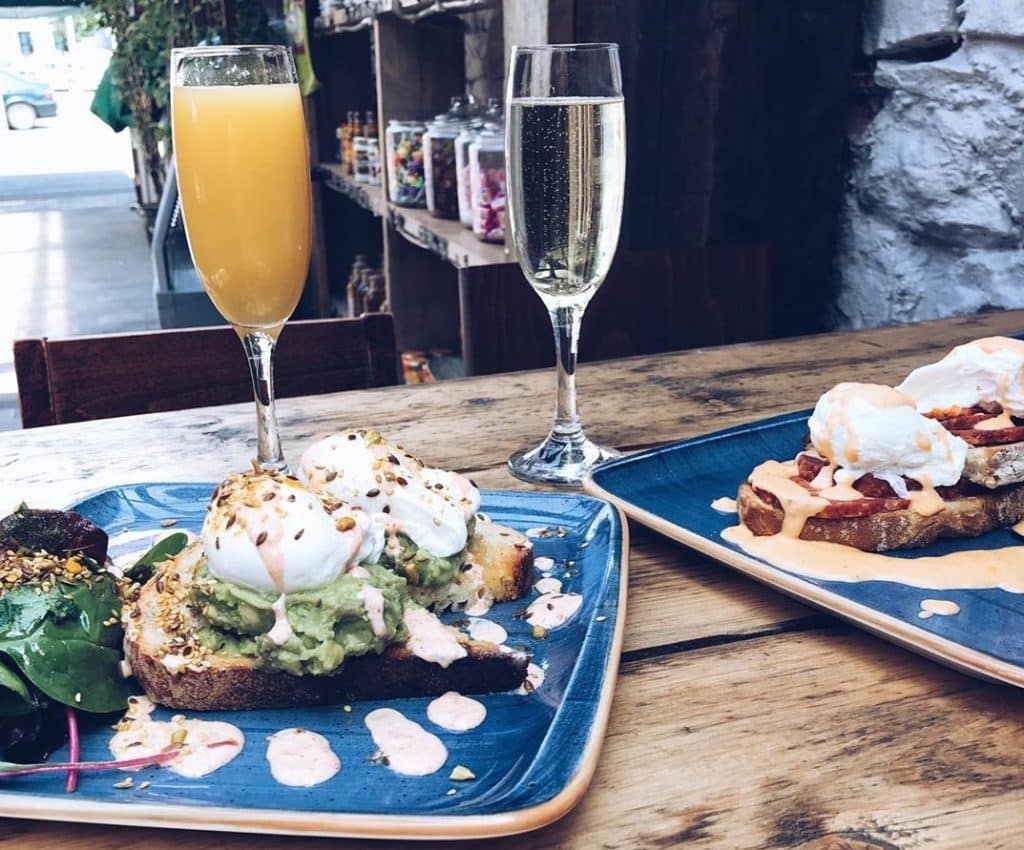 This quirky place holds a lot of the city's history – it has been around since the 1840s and was named after a local brewing dynasty. These days, it's a popular restaurant and bar – and one of the best places for bottomless brunch in Cork.
Come on Sunday and enjoy dishes such as a full Irish breakfast, a vegan version, fluffy pancakes or avocado on toast and add €20 to any of the plates for unlimited booze for as long as you stay (or until the brunch officially finishes at 4 PM).
Love jazz? Even better as they have live bands playing at their Sunday Brunch Club. Tables fill up quickly, so we definitely recommend booking ahead!
Address: 9-11 Anglesea St, Ballintemple, Cork, T12 E2CT, Ireland
More info: HERE
1. Dwyers of Cork – for the best of the bottomless brunch spots in Cork
Popular Dwyers has been well-known and beloved beyond the city's borders for decades. And with one of the best options for bottomless brunch in Cork, it is a great place to kickstart your weekend in style, too.
Their extensive menu includes everything from waffles to omelettes, wraps and granola – and for €25 you can pick any of the dishes and get unlimited prosecco or mimosas for 1.5 hours with it.
If you are a sweet tooth like us, look no further and order the Pancake Sharing Board for two, coming with fluffy American style pancakes and a huge variety of toppings from fresh berries to chocolate sprinkles, nutella and maple syrup.
The bottomless brunch is available Saturdays and Sundays from 10.30am to 3pm.
Address: 27-28 Washington St, Cork, T12 WC93, Ireland
More info: HERE