The Gaeltacht is a fond and distant memory for many Irish people, full of formative experiences and education with no mischief involved whatsoever.
There are many Gaeltacht's around the island of Ireland, and they are a summer camp where Irish teenagers go and live in a rural, Irish speaking town, often staying with an Irish speaking family so that they can learn and practice their Gaeilge.
What could be better in your teenage years? A few weeks in the summer spent with your friends with fun activities, away from the structure of school life and parental supervision.
Many Irish adults have fond memories from that time spent away from home. Here's what they remember from the Gaeltactht.
10. Driving your Bean an Tí insane – repaying cater with chaos
"Bean an tí" in Gaeilge means "woman of the house". They are the ladies who sacrifice their homes for a few weeks to be overrun by teenagers, feeding them and looking after them as if they were their own children.
And what are they repaid with? Absolute chaos. Between staying up far too late, making too much noise, sneaking out at night, eating them out of house and home, and other more creative tactics of annoyance, these women deserve to be made saints.
9. Fancy Dress Discos and Ceili's – participating in Irish culture
You would arrive at the Gaeltacht with your suitcase full of Gaelic jerseys from every county, hula necklaces, cowboy hats, funky jewellery and any other tidbit you could find to make a costume last minute.
Most common Gaeltacht themes were county colours night, black and white discos and a fancy-dress night with prizes. You wouldn't know who would have the perfect prop to complete your ensemble, and group costumes were the ultimate way to ensure your victory for your house.
Group costumes included anything from Ghostbusters to recreations of the Last Supper, and the lack of shops available in the rural Irish countryside would only enhance the creativity of the costumes.
8. Cheap chocolate spread – a universal memory from the Gaeltacht
This is oddly a universal memory for those who went to the Gaeltacht. Bean an tí's would be buying chocolate spread by the bucketful as their teenagers spread it onto their toast centimetres thick.
The sugar boost you got from this would last you the whole day long until dinner, and if you didn't like the dinner made for you then chocolate spread and toast would be your substitute.
The bran flakes and fruit barely got touched because of this chocolate spread that you'd be unable to find when you got home, the cheaper the better.
7. Irish versions of pop songs – the world's biggest hits in the Irish tongue
Many Gaeltacht's placed a great emphasis on music to educate their young teenagers on the tradition of music in Irish culture.
So naturally, instead of teaching them traditional Irish songs, you would learn Irish versions of La Bamba, Somewhere Over the Rainbow, Tell Me Why I Don't Like Mondays, and many more depending on the year you went.
If you were there in the early 2010's you will remember singing I Got a Feeling by the Black Eyed Peas, or I'm Yours by Jason Mraz. When you'd go back to school you'd still be singing the Irish version of these songs to the bafflement of your peers.
6. Decoy phones – trying to fool the bean an tí
Some bean an tí's were stricter than others, and often confiscated mobile phones at night to set in a tin in the kitchen.
If you were smart, you'd bring your old phone as a decoy so that you could continue to text your friends at home during the night. If your bean an tí was really old you could fool her by putting an iPod in the tin and she'd be none the wiser.
5. Day trips – exploring the unrestricted beauty of Irish Gaeltacht areas
These would vary based on where your Gaeltacht was located, but nobody forgets those rare trips out of town to a random Irish historical site, to the beach or if you were lucky you'd get to do some form of excursion like going on a boat.
It was a chance to get away from the structure of the programme and get outside and enjoy the summer.
4. Water guns to stop kissing – don't be getting too cosy
If any couples were spotted getting too cosy during the slow songs at the disco, a member of staff would promptly be over and would squirt them with a water gun. A bit weird, we know.
3. The Talent Shows – displaying your skills as a group
You'd eventually have to put one of your skills to the test, whether it was music, acting, dancing, or stand-up comedy if you were brave.
You would always have someone there who was a professional Irish dancer, or a really amazing tin whistle player (and a few mediocre ones too). Every class would put together an act, and someone would be crowned winner at the end.
2. Responding to everything with "Tá" – to keep yourself safe
"Tá" doesn't even technically mean "yes" in Irish, but it was probably one of the few words you remembered from class.
There was always the rumour that if you spoke English during your stay you'd be sent home, so if a member of staff addressed you it was a safe bet to respond with "tá". At least you looked like you were trying.
1. Hoodies – something to cherish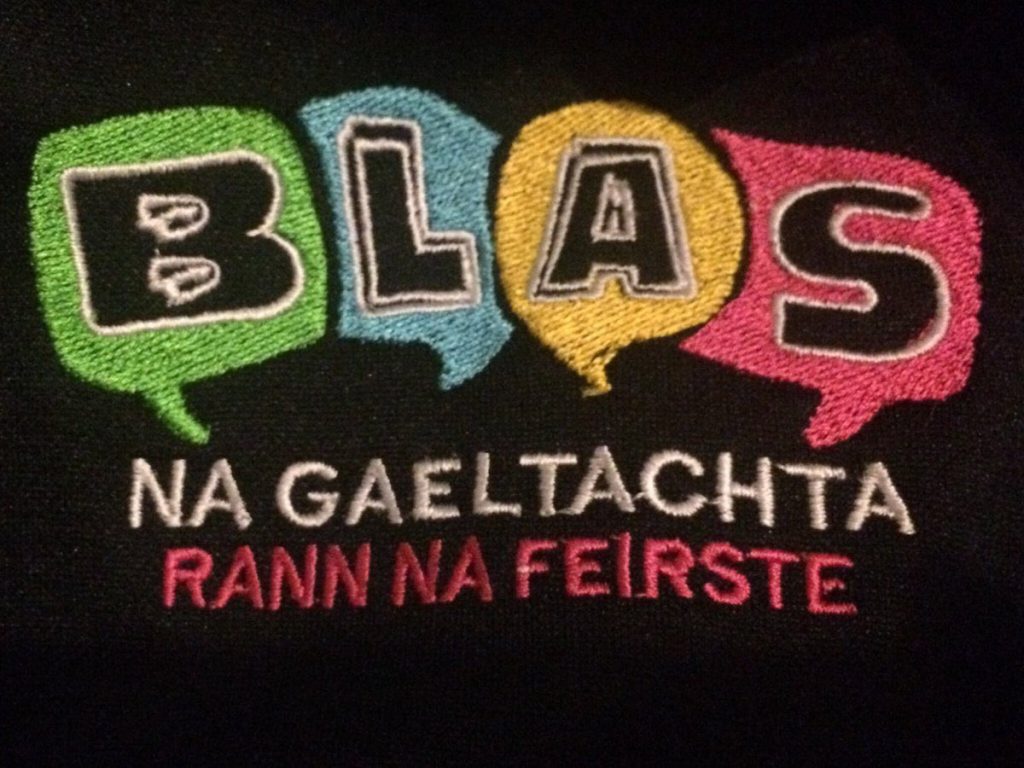 Arguably the best part about going to the Gaeltacht was the comfy hoodie you got at the end to take home and show everyone you'd been.
In some Gaeltacht's you were allowed to get something written in Irish on the back, usually your surname but other people were more creative. Some of the things that got written in Irish on those hoodies should never be spoke of again.
That was a trip down memory lane if you ever went to the Gaeltacht. A cultural experience and also a great time with your friends with memories that will last the rest of your life.