Fancy an overnight break with a paranormal twist? Check out our list of 10 haunted Irish castles you can actually stay in.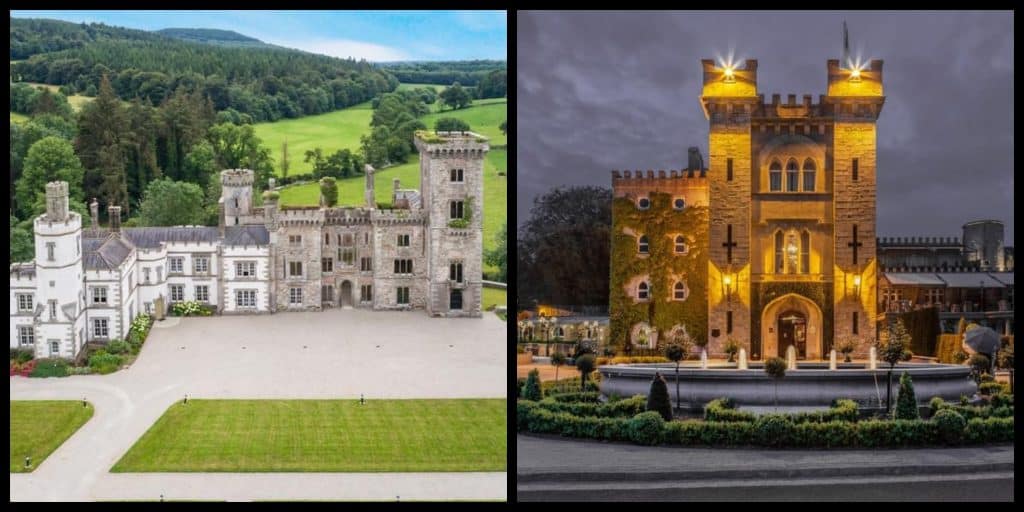 From an Antrim seaside hotel to a B&B in Meath, Ireland has several former castles with frightening histories that welcome overnight excursions.
Feeling brave? Here are 10 haunted Irish castles in which to stay the night.
10. Clontarf Castle, Dublin – from castle to cabaret
This 12th-century Norman castle is now a four-star hotel after serving for a time as a cabaret venue. With strange goings-on including unknown footsteps in the rooms at night and appliances acting up, though arguably the least scary place on our list, it remains one of the top haunted Irish castles you can actually stay in.
Address: Castle Ave, Clontarf East, Dublin 3, D03 W5NO, Ireland
9. Blackwater Castle, County Cork – the site of Lady Roche's last stand
In the 1650s, Lady Roche led the defence here against a Cromwellian attack but, having failed, was imprisoned for two years before being hanged. It is said that her soul, and that of her six commanding officers (also executed), still roam the castle to this day.
For more information, click here.
Address: Connaberry, Castletownroche, Co. Cork, Ireland
8. Ross Castle, County Meath – the ballad of the Black Baron and his daughter
This castle-turned-B&B is reportedly haunted by the spirit of Sabina who, through grief, starved herself to death and now wanders the castle grounds in search of her lost love. Her father, the 'Black Baron', has also been seen – so keep an eye out for this father-daughter duo, should you decide to visit.
For more information, click here.
Address: Ross Castle, Ross, Co. Meath, A82 HF89, Ireland
7. Kilkea Castle, County Kildare – for alchemy enthusiasts
Once home to the 11th Earl of Kildare (who specialised in alchemy and black magic), this castle is now a luxury hotel and golf resort. Time it right, and you might witness the 'Wizard of Earl' revisiting the castle on his white steed, which he does every seven years.
Address: Castle View, Kilkea Demesne, Castledermot, Co. Kildare, R14 XE97, Ireland
6. Ballyseede Castle, County Kerry – visit Hilda's hideout
If you are looking for truly haunted Irish castles that you can stay in, we'd recommend this 16th-century building, which is rife with ghostly voices, laughter, and footsteps. Tip: book your stay around 24 March when permanent tenant Hilda makes her annual appearance!
Address: Tralee, Ballyseede, Tralee, Co. Kerry, Ireland
5. Ballygally Castle, County Antrim – spook by the sea
Located on the Causeway Coastal Route, this castle-turned-hotel, which is one of the most haunted castles in Ireland, is home to 'friendly' resident ghost Lady Isabella Shaw. Furious at her for producing a female heir, her husband Lord James Shaw reportedly locked her in the tower where she later died having fallen through the window trying to escape. Guests can also visit 'The Ghost Room', a bedroom dedicated to her.
Address: Coast Rd, Ballygalley, Larne BT40 2QZ
4. Kinnitty Castle, County Kildare – stay at Hugh's humble abode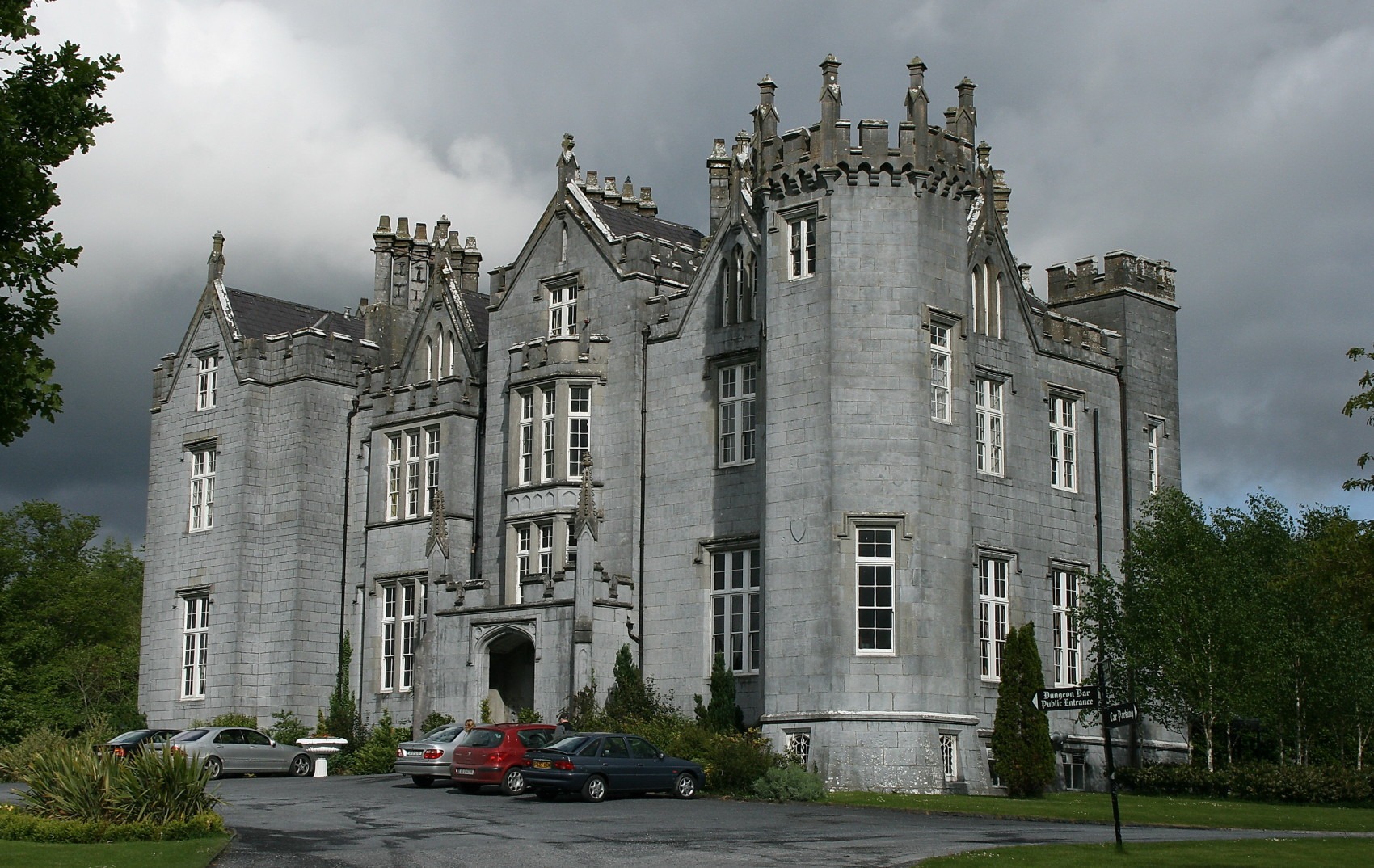 Built in 1209, this castle is home to mystical dweller Hugh (Monk of Kinnitty) and has two haunted rooms: Geraldine and Elizabeth, where guests have reported televisions switching on and off without warning, child-like laughter and footsteps in the hallways, and – most unsettling of all – celestial breathing occurring within the rooms.
This place is certainly one of the most haunted places in Ireland!
Address: Birr, Kinnitty, Co. Offaly, Ireland
3. Wilton Castle, County Wexford – home of many phantoms
In this 13th-century castle lives the spirit of Harry Alcock who, on the anniversary of his death, has been seen driving away in a death coach. With stories of strange lights and a phantom black dog patrolling the woods, this is one of those haunted Irish castles that only the brave would stay in!
Address: Wilton Castle, Wilton, Enniscorthy, Co. Wexford, Y21 V9P9, Ireland
2. Castle Leslie Estate, County Monaghan – a family affair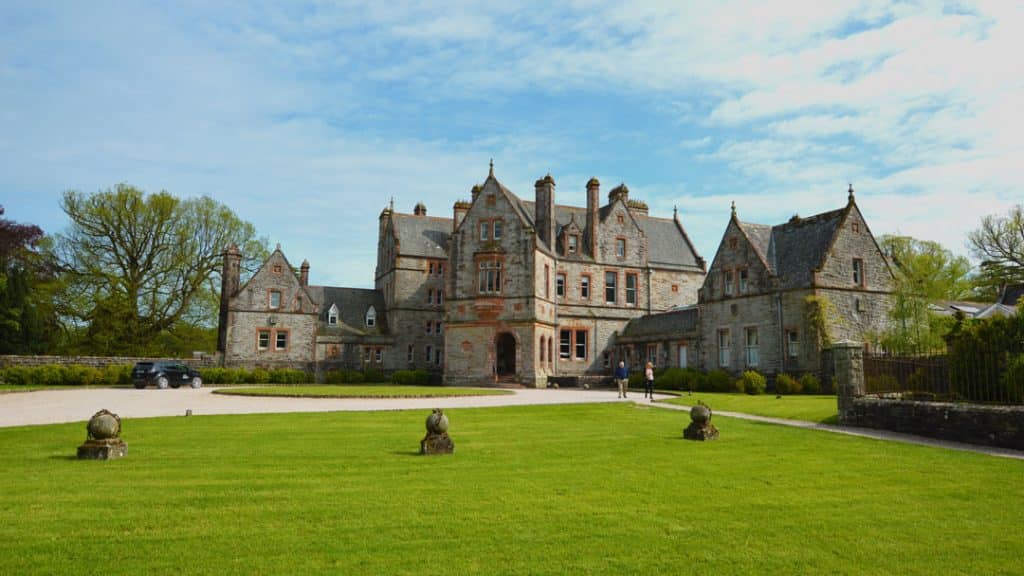 Now a four-star hotel, this former castle boasts two haunted rooms: the Red Room and the Mauve Room – both where deceased Leslie family members (mainly Norman and Constance) have been known to appear at the bedside. Guests have also reported the sound of shuffling paper, shushing noises, bells ringing on their own, and even bed levitations! Castle Leslie Estate also is one of the best places for horse riding in Ireland.
Address: Castle Leslie Estate, Glaslough, Co. Monaghan, Ireland
1. Cabra Castle, County Cavan – tales of the hanging tree
Topping our list of the most haunted Irish castles you can actually stay in is Cabra Castle, once coined the 'second scariest hotel in the world' (TripAdvisor, 2010). Since the hanging of a pregnant servant girl in the 1780s, visitors have reported 'feeling a presence' near the 'Hanging Tree' and hearing a horse-drawn carriage deposit a wailing infant at the castle's steps at night-time. Creepy…
Address: Carrickmacross Rd, Mullantra, Kingscourt, Co. Cavan, A82 EC64, Ireland