Looking for a spine-tingling experience? These are widely regarded as the most haunted places in Ireland.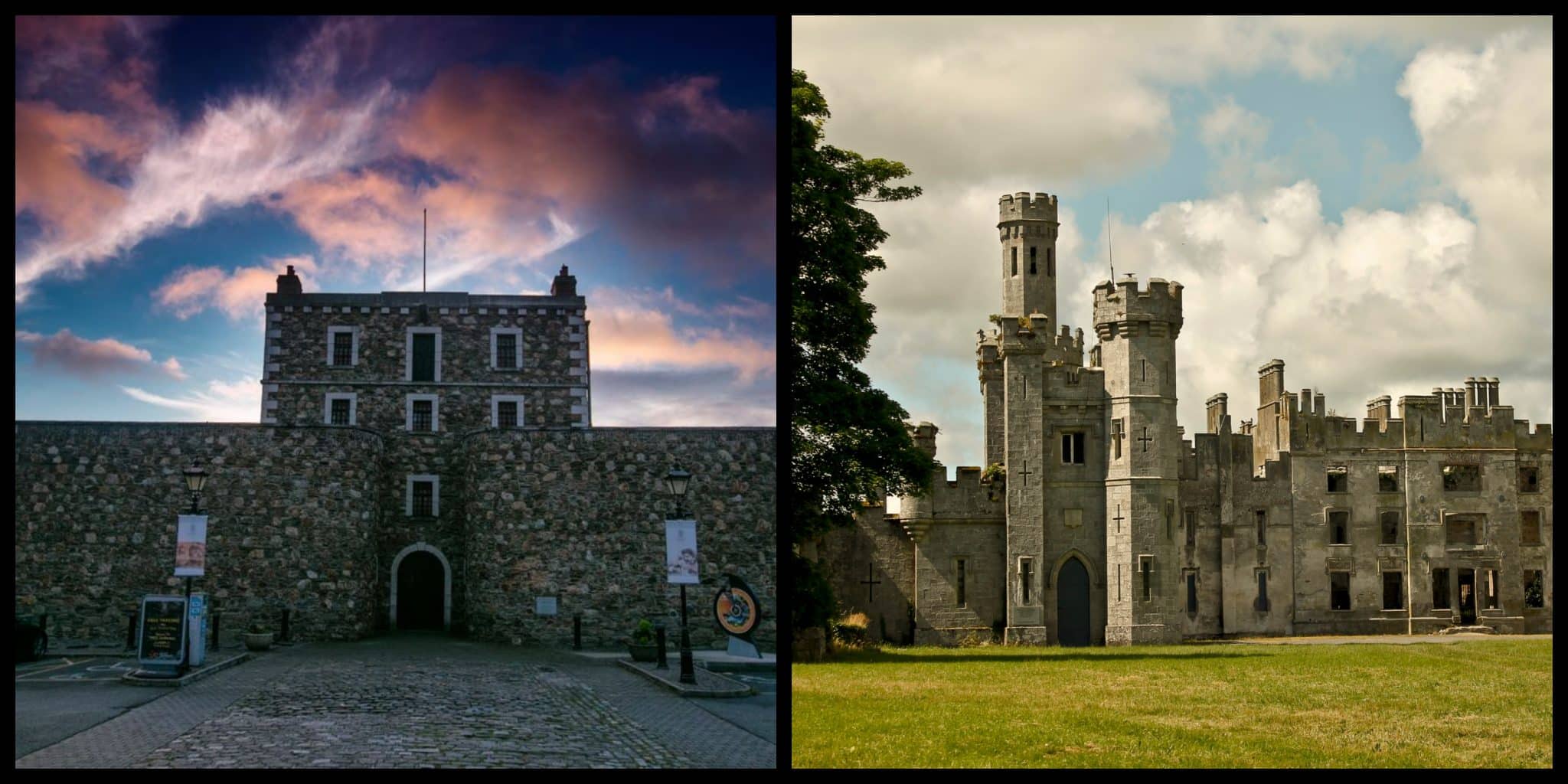 Ireland is often associated with creamy pints of Guinness, traditional music, and pastoral, postcard-worthy settings.
Often what's overlooked, however, is its relationship with the supernatural world. Ireland is a hotbed for paranormal activity.
Whether you're a ghostbuster, phantom enthusiast, or just a fan of spooky sightings, Ireland is the place for you.
Here are all the widely regarded as the most haunted places in Ireland.
14. Charles Fort – the Lady in White roams at night
This former fortress has been deemed haunted for centuries, and many argue that the Lady in White is more than just a mere spooky tale.
The story goes that one of the fort's soldiers married a local girl. On their wedding night, after celebrations had ended, he resumed his post on night watch.
Tired from all the merriment, he fell asleep. When discovered by the guards, they shot him for his negligent behaviour. His bride, the Lady in White, can still be found roaming the grounds looking for her beloved.
Address: Summercove, Kinsale, Co. Cork
13. Charleville Castle – haunted by a child ghost
According to legend, this castle in County Offaly is haunted by Harriet, the daughter of the third Earl of Charleville. She died aged eight after falling down a staircase in the castle.
Her ghost still runs wild today. This property is a world-recognised real haunted house.
Address: Charleville Demesne, Tullamore, Co. Offaly
12. Drumbeg Manor – for a chilling experience
Drumbeg Manor in Donegal is considered one of the most haunted houses in all of Europe. There have been a vast number of sightings, reports of eerie screams, and strange happenings in abundance.
Address: Cranny Lower, Co. Donegal, Ireland
11. Duckett's Grove – beware the banshee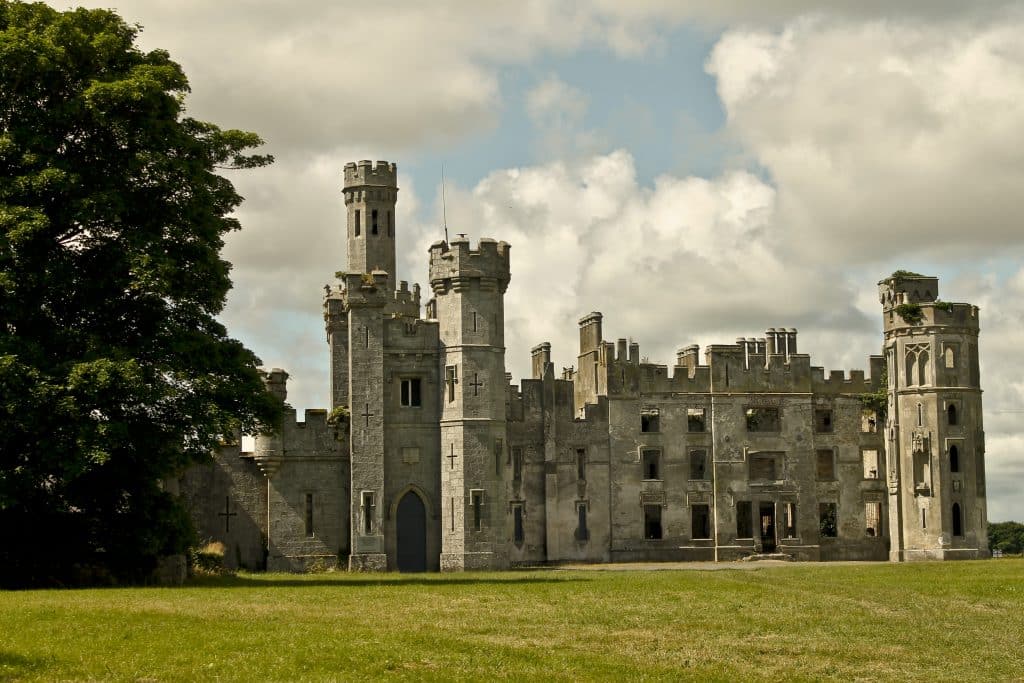 This spooky mansion is said to be haunted by a banshee ghost! The premise is so wildly regarded as a real haunted house that American cable network Syfy produced a four-hour special investigation into its paranormal activity in 2011.
Address: Kneestown, Duckett's Grove, Co. Carlow
10. Renvyle House Hotel – one of the most haunted places to stay in Ireland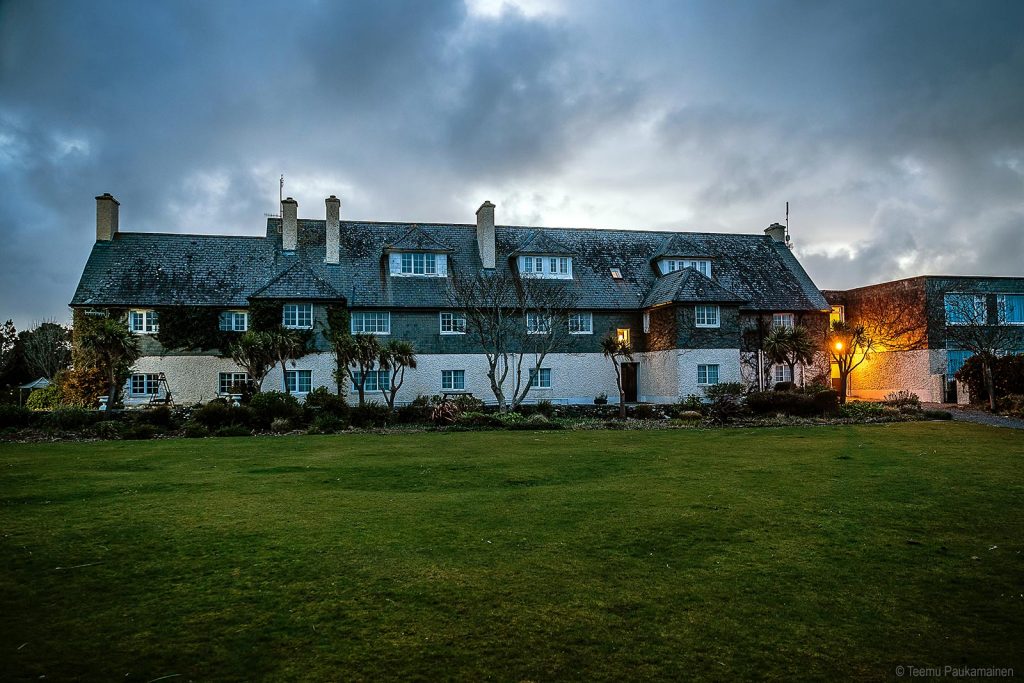 The three-star Renvyle House Hotel in Galway is one of the most haunted places to stay in ireland. Former deceased guests supposedly roam the halls, and the current guests experience many things that go bump in the night.
Address: Renvyle, Connemara, Co. Galway, H91 X8Y8
9. Ross Castle – Kerry's entry for the most haunted places in Ireland.
This castle in County Kerry is another site of heightened supernatural activity. There are numerous ghosts attributed to this ancient castle in Killarney National Park.
Doors slam as if on their own, strange voices speak in the night, and paranormal energies are standard behaviour at Ross Castle.
Address: Ross Island, Killarney, Co. Kerry
8. Shelbourne Hotel – one of Ireland's most haunted hotels
While the Shelbourne is one of Dublin's most affluent hotels, it is also one of the most widely regarded haunted places in Ireland! Countless sightings and reports have surfaced over its lengthy history, and they usually involve the eight-year-old ghost of Mary Masters.
Address: 27 St Stephen's Green, Dublin
7. St. Michan's Church – whispering ghosts walk these halls
This Dublin church is unusual for multiple reasons. First off, visitors can explore its vaults where real-life mummies are exposed because their coffins have decayed over time.
If that's not creepy enough, a ghost is said to walk the halls whispering to the guests along its way.
Address: Church St, Arran Quay, Dublin 7
6. Wicklow Gaol – jail cells full of spirits
It comes as no surprise that Wicklow Gaol is considered one of the most haunted places on the Emerald Isle, having housed notorious criminals and madmen over the years.
Address: 1 Kilmantin Hill, Corporation Lands, Wicklow, A67 Y337
5. Kilmainham Gaol – home to strange happenings
Dublin's former city gaol remains one of the most popular tourist sites in all of the capital city. It's widely agreed that Kilmainham Gaol is a hotbed of paranormal activity.
Address: Inchicore Rd, Kilmainham, Dublin 8, D08 RK28
4. Kinnitty Castle – haunted by a phantom monk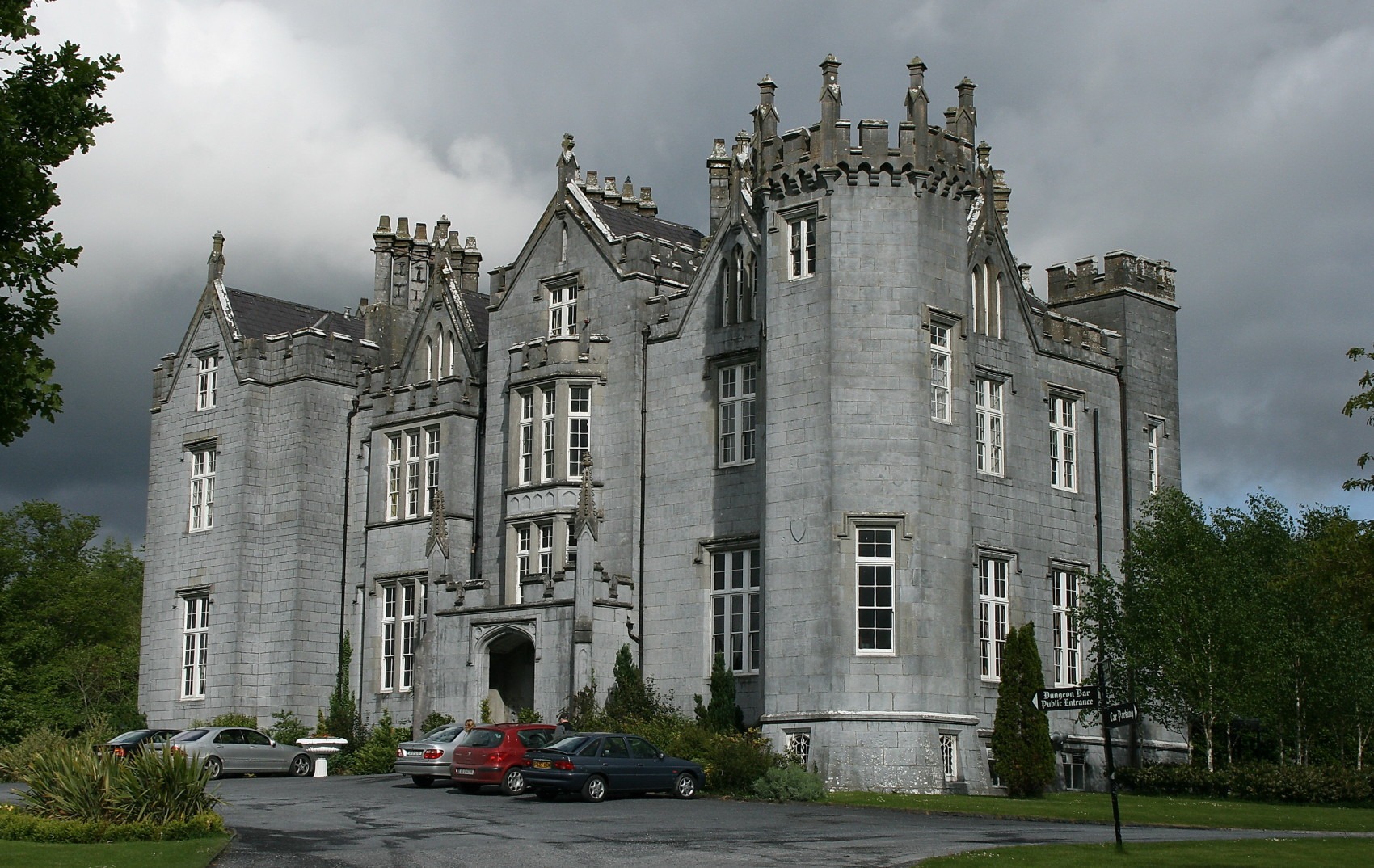 Located in County Offaly, this Gothic castle looks as spooky as it truly is. Featured on the popular TV series Most Haunted, the castle is said to be the home to many ghosts.
The most commonly sighted spirit is the Phantom Monk of Kinnitty.
Address: Birr, Kinnitty, Co. Offaly
3. Malahide Castle – to witness the jester ghost
This 12th-century castle in a leafy suburb on the outskirts of Dublin city has passed through families for generations. The castle is laden with legends and stories of otherworldly apparitions.
The most famous would be Puck, a jester who was accidentally murdered –mistaken as an intruder – when walking through the castle late one night. Rumour has it his spirit still roams the grounds today.
Address: Malahide Demesne, Malahide, Co. Dublin
2. Montpelier Hill – for hauntings atop the hill
Local legends say that this site is one of the most haunted places in all of Ireland, and with the vast number of supernatural sightings, we have to agree.
From the ringing bells to the poltergeist activity, and reports of an ever-present black cat with red eyes, we won't be trekking up to this hilltop alone at night.
Location: County Dublin, Ireland
1. Leap Castle – the most haunted place in ireland
This castle, also in Offaly, has experienced a tumultuous history. It was the site of much bloodshed and lost lives. Today, it is considered one of the most haunted places in Ireland.
Need further convincing? No problem! It's been featured on both Scariest Places on Earth and Most Haunted.
Address: R421, Leap, Roscrea, Co. Offaly