Cork is a county in the Southwest of Ireland, known for its waterside setting, local culture, and dynamic social scene. What is often left undocumented, however, is Cork's unabashed connection with the supernatural and the spiritual.
A study by the AA in Ireland found that 15.5% of Cork residents claim to have witnessed a supernatural occurrence (or, in layman's terms, seen a ghost). This far exceeds any other county in Ireland.
Feel like ghostbusting? Here are the top five most haunted places in Cork to visit.
5. The Franciscan Well – Cork's most haunted pub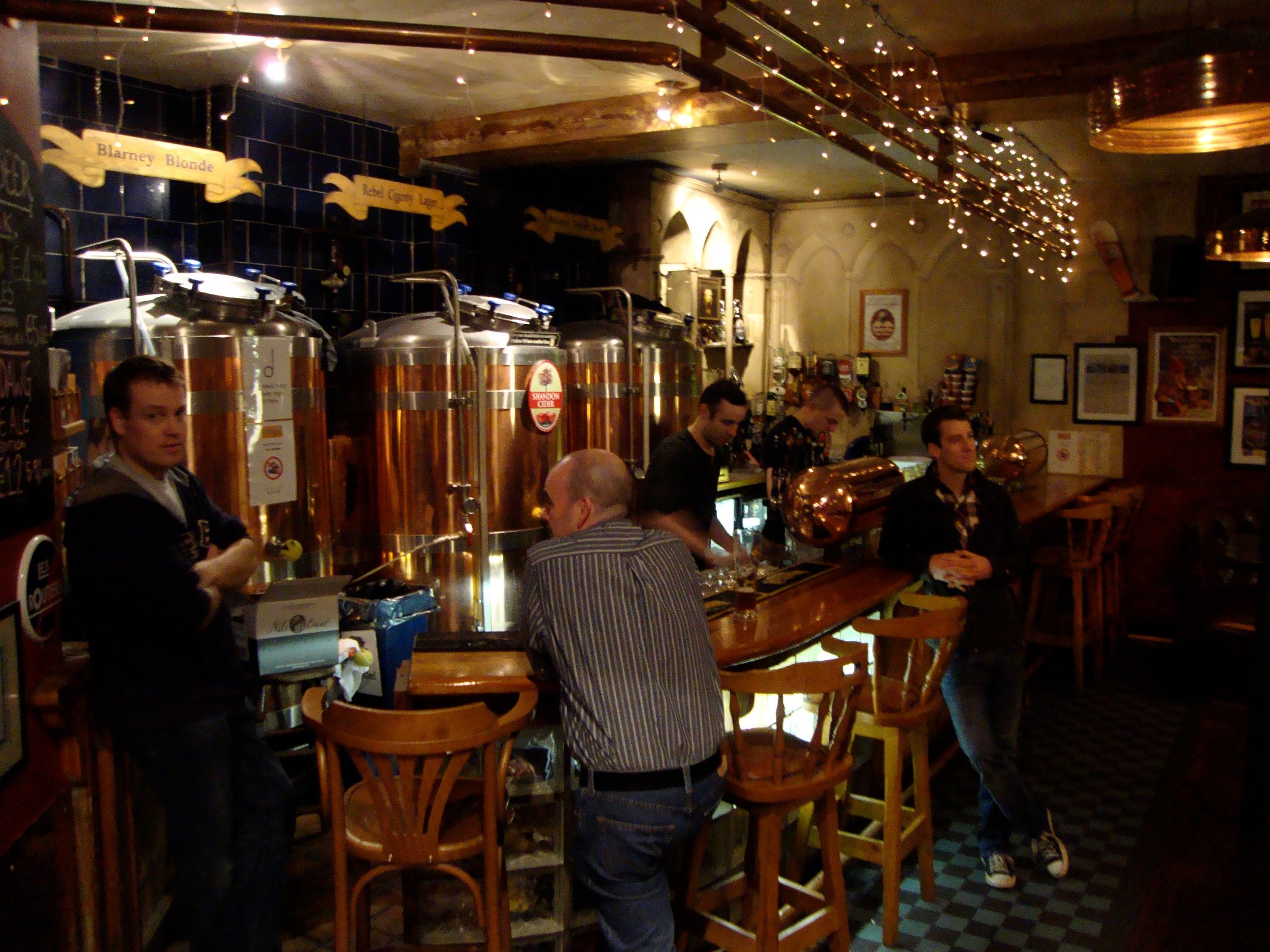 Ask just about any local in Cork, and they'll know all too well of the tales of the Franciscan Well Brewery and Brew Pub.
The pub sits today on what was once a monastery, which dates back to the 13th century. No one knows what tragic events took place to encourage spirits of the monastery to haunt this site. However, locals believe the ghost of a monk still walks.
This hotspot for supernatural occurrence first came to light in the 1990s when the landlord of the pub reported sightings of strange events.
Doors opening and closing, as if by themselves, was one of the first occurrences. Footsteps in the night and the intense presence of cold and hot temperatures came, as if from nowhere. Objects would move freely.
A priest was called to bless the property after consistent reports failed to cease. Staff and locals still believe the site is haunted today.
Address: 14 N Mall, Sunday's Well, Cork
4. Charles Fort, Kinsale – a former military base haunted by the White Lady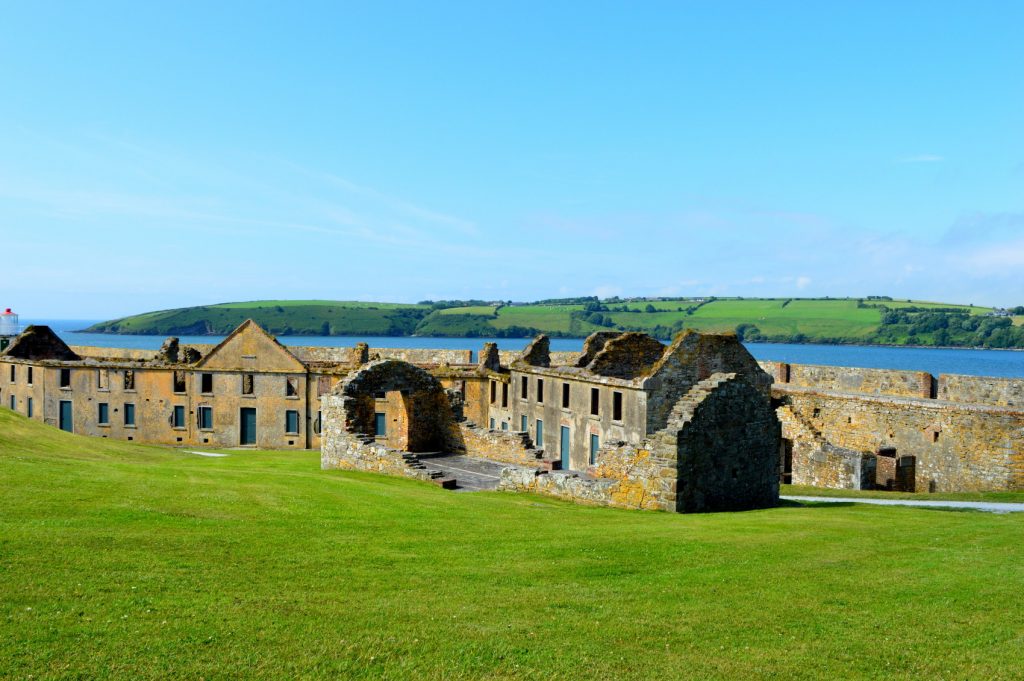 Charles Fort in Kinsale is the site of one of Ireland's largest former military bases. Having withstood generations of turmoil and significant historical events, its walls and earth are laden with forgotten names and lost lives.
It is said that here, in the eerie abandon of Charles Fort, the White Lady roams. This story relays the sorrow of a young woman who married a soldier stationed at the military base. According to the story, he was sentenced to death after falling asleep on post one night, during a shift.
In shock and devastation, the White Lady threw herself from the towering fort, only to fall to her peril.
Visitors to Charles Fort are said to often see the White Lady, dressed as she was on the day of her wedding, roaming the fort in search of those who killed her husband.
Address: Summercove, Kinsale, Co. Cork
3. Belvelly Castle – home to Cork's faceless ghost
Another one of the most haunted places in County Cork, this tower dates back to either the 14th or 15th century.
Although it is popular with sightseers looking to enjoy a little bit of ancient Ireland, Belvelly Castle is also a must-see for paranormal enthusiasts.
For those lucky (or perhaps unlucky) enough to come face-to-face with the flock of spirits who roam the ancient tower, one thing can be agreed upon: this space is spooky.
The most common spirit to be spotted in Belvelly Castle is that of Lady Margaret Hodnett – a woman with many courting suitors. Obsessed with vanity, she clad the walls of the tower with many mirrors.
After endless attempts to seduce Lady Margaret, one of her suitors, Clon de Courcy, planned to starve her into submission. By the time she gave in, she had lost her beauty.
Lady Margaret was left without her appeal, surrounded by starved loved-ones and famished bodies. With that, Clon de Courcy decided to retract his advances, leaving her with nothing.
Today, she can be spotted roaming the halls, faceless, rubbing the walls with vigour, hoping for mirrors to appear.
Address: Belvelly, Co. Cork
2. Cork City Gaol – Cork's most welcomed ghosts
Cork City Gaol is a former gaol and now a leading tourist attraction.
While masses of locals and tourists visit it, looking to gain some light on a slice of Irish history, seldom discussed are the gaol's most tenacious, other-worldly residents.
The gaol, which opened in 1824, was first a mixed-sex prison before becoming a women-only prison. And although it has been out of use since 1923, life still seems to live on within its stately walls.
There have been reports of voices down abandoned hallways and items moved, or lights being turned on or off, all without people present. Women dressed in 18th-century attire have been seen moving through walls.
Manager of the gaol, Elizabeth Kearns, admits, "These spirits were in here before we were… We give due respect to them and do not interfere. Similarly, they do not interfere with us – we have not experienced anything sinister."
Address: Convent Ave, Sunday's Well, Cork
1. Cork District Lunatic Asylum – the tragic and disturbed ghosts of Cork
Needless to say, St. Kevin's Hospital – locally known as Cork District Lunatic Asylum – is one of most haunted places (if not the most haunted) in Cork.
This mental health institute and care unit was home to some of Ireland's most tragic souls who were taken here to be hidden from society, suffering from mental health issues, guilty of nothing.
Although the institution has ceased to operate since 2002, the tortured souls of this asylum have not been laid to rest.
The site has been of major interest to paranormal activity advocates who have monitored the property, witnessing ghosts and recording voices.
Address: Sunday's Well, Cork