Mullingar – the party town of County Westmeath. Although it may not be as well-known for its nightlife as cities such as Dublin or Galway, don't be fooled, Mullingar is one of the best towns for a night out in the Midlands.
As the 3rd most populated town in the Midlands, Mullingar certainly has the pubs to match its population! Mullingar is home to some of the best live music in Ireland and there are enough pubs and clubs to keep you drinking, dancing and socializing into the early hours of the morning.
So whether you prefer a traditional Irish music and Guinness pub or a more modern disco bar, there is a pub for all preferences in Mullingar and here we have narrowed them down to the best 5 that you absolutely have to visit!
5. Clarke's Pub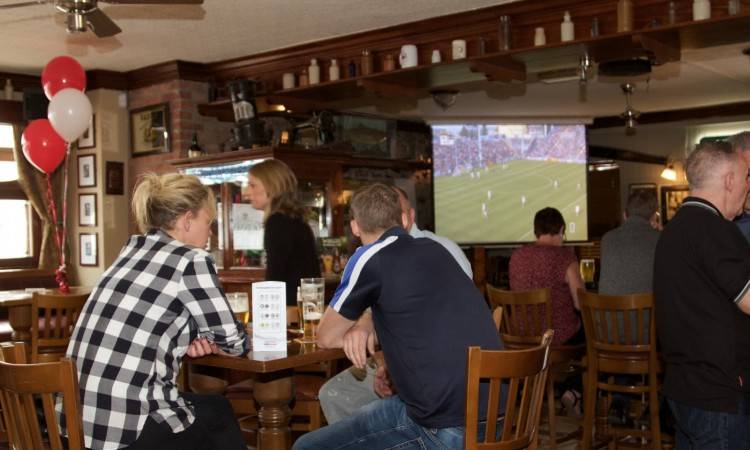 Clarke's Pub is a family-run, cosy Irish bar located on Patrick Street. They open from 10:30 am-11:30 pm Monday to Thursday, 10:30 am-12:30 am Friday and Saturdays, and 12:30pm-11pm on Sundays.
Clarkes pride themselves on their friendly atmosphere and their wide range of drinks, in particular, their excellent pint of Guinness.
They have multiple televisions showing sport and live music every week. With a pool table and a dartboard, what more could you need to get socializing in this friendly, relaxed pub? Clarkes is a must for the perfect pint and a chat in Mullingar.
4. Cons Bar
Cons Bar is located on Dominick Street in Mullingar. Although it looks modern on the outside, Cons was first built in 1877 and still has the traditional Irish pub feel to it.
Cons opens from 10:30 am – 11:30 pm Monday to Thursday, from 10:30 am – 12:30 am on Fridays, 12 pm – 12:30 am on Saturdays and 12 pm-11 pm on Sundays. Lunch is served every day from 12 pm – 4 pm and the menu is extensive.
There is also an evening menu available serving a wide range of delicious dishes, including starters, main courses, and desserts. With a large range of drinks available including draughts, bottles, spirits, and wines Cons is the perfect classic, cosy Irish pub where you are guaranteed to find great food, drink, and music in Mullingar.
3. Druids Chair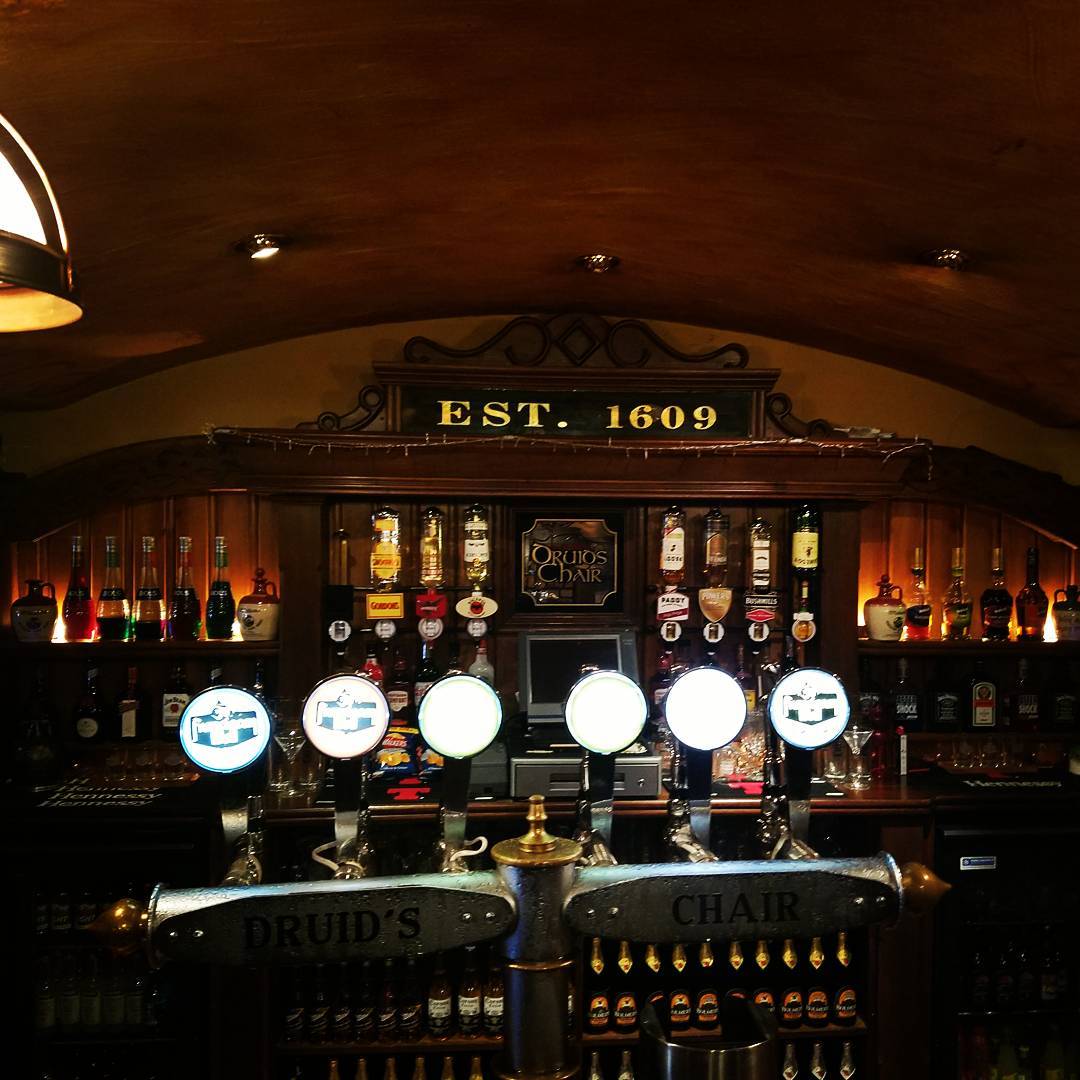 The Druids Chair is located on Pearse Street and opens from 10 am – 11 pm from Monday to Thursday, from 10 am – 1 am on Friday and Saturday, and from 12 pm – 11 pm on Sundays.
Druids Chair is a family-friendly pub with a warm, inviting atmosphere as soon as you walk in the door! Druids Chair is well-known for their friendly staff and service with a smile.
Delicious food is served every day until 9pm with an evening menu full of hearty meals being served from 3pm and a separate afternoon snack menu on offer if you fancy something lighter. There is also an excellent Sunday lunch menu for all your Sunday roast needs.
There is an array of drinks on tap including the classic and all-important pint of Guinness, Ciders, Lagers and Smithwick's red ale. As well as this there are both Irish and international gins on offer and a range of bottles and wines to choose from. Druids Chair is the perfect cosy Irish bar serving great food and drink without all the fuss or frills.
2. The Chambers
You can find The Chambers on Mount Street in Mullingar. They open 7 days a week, Monday to Thursday from 10am-11:30pm, Fridays and Saturdays from 10am-12:30am and Sundays from 12pm-11pm.
The chambers serve delicious street-style food with a different delicious special every day varying from pulled pork burgers to pad Thai for only €10.50. The Chambers have traditional Irish music sessions most nights followed by live bands and musicians. One of the best things to do in Mullingar.
With a range of drinks on tap, bottles, gins, and wines The Chambers is the perfect place to go for lunch or dinner and for the craic and music in the evenings!
1. Danny Byrne's
Danny Byrnes is one of the most famous pubs in the Midlands. You can find Danny Byrnes on Pearse Street and it opens 7 days a week from 10am to 2am.
Danny Byrne's serve delicious food all day long with a carvery and sandwich bar every day until 3 pm and an evening menu serving delicious, great quality food from 3 pm – 9 pm including a steak special from Monday to Thursday which includes a pint or glass of wine of your choice for only €16.95!
Tuesday nights are quiz night at Danny's and is free to enter. On the night there are €4 pints of Orchard Thieves and free shots available as well as a €50 cash prize… sure what else would you be doing on your Tuesday night?
There is live music every night from some of the best bands, a regular DJ and great drink offers to choose from. Known for being one of Niall Horan's favourite spots, Danny Byrnes is definitely worth checking out!
Get featured on Ireland Before You Die
Do you want to get your Irish business more online exposure? Especially to those interested in travelling the best places in Ireland? Then why not get a dedicated feature on Ireland Before You Die. Find out more 
here.