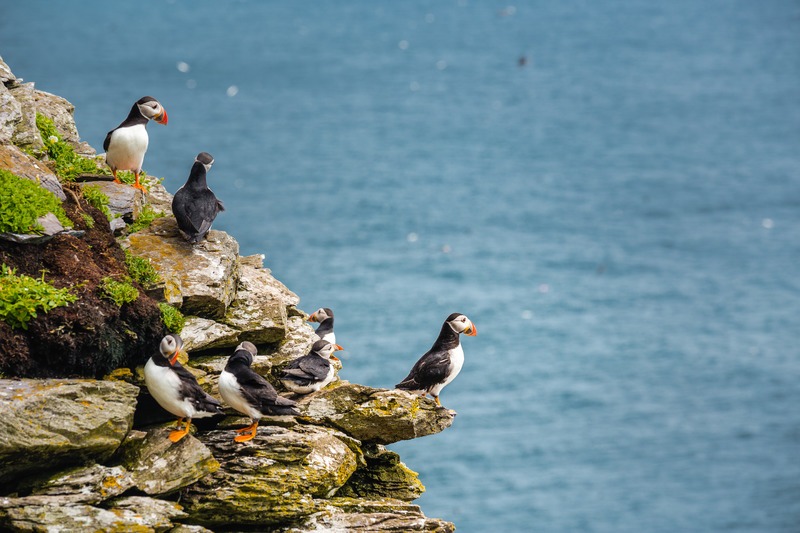 Want to see the great and glorious Golden Eagle in its natural habitat? Ireland is rich with wildlife and birds, there are over 450 different species to look out for. Whether you're a rookie or a serious birder, seeing Ireland's birds is a wonderful experience. There are some beautiful national parks and nature reserves too, that are set up to help you get a better view.
1. Glenveagh National Park
Glenveagh National Park (Church Hill, Letterkenny, Co. Donegal) is designated as a Special Area of Conservation and is protected under Irish law. It is free to get into the park, and the bus to and from the castle is £3. Along with being the home of the largest herd of red deer in Ireland, it is also home to Golden Eagles. These birds had become extinct out in the wild 100 years ago, but in 2000, the eagle was reintroduced to Glenveagh. There have been over a dozen chicks born to breeding pairs now. Some have moved away from the area, but you can still see Golden Eagles at the National Park. Using a spotting scope you can get long distance views of these birds in their natural habitat, a must-have for the enthusiastic birder.
2. Rathlin Island
Rathlin Ireland (Ballycastle, County Antrim, BT54 6BT) has an impressively rugged landscape that is particularly busy from April to July during the puffin season. It is a short boat ride over the Sea of Moyle. These birds arrive in their hundreds and are a sight to behold with their vibrant coloured beaks and distinctive mating calls. Along with puffins, you can also see guillemots, kittiwakes, razorbills, gannets, fulmar and auks. The is plenty of accommodation on the island if you are planning to stay a night or two, and an essential pub. Whilst you are there, look out for the resident seals too.
3. Wexford Nature Reserve
Wexford Nature Reserve (Ardcavan Lane, North West Slob, Wexford), has over 250 bird species, and is famous for the concentration of wildfowl. In particular, the 8,500 Greenland White-Fronted Goose that visits each year – this is 45% of the population. There is an 8 metre tall observation tower where you can get the best view of the birds on the reserve, as well as several hides. The reserve is open daily from 9-5pm, and is free to enter.
Ireland has a rich and varied terrain, which makes it perfect for so many different types of bird. Just grab your spotter scope and you'll soon experience some of the beautiful species of the country.