Ahhh Galway… With the Wild Atlantic Way, The Latin Quarter and the European capital of culture for 2020. We're a small city but a great one. While the above are definitely all things to be proud of there are a few more gems that make Galway a truly epic place to live. But they're not necessarily what Bórd Fáilte do be bragging about in their campaigns. Because they wouldn't understand it themselves I'd say! Here are 10 Things You Only Only Get If You're From Galway.
1. Peter Pan Adventure World
If you grew up in Galway in the 90s then Peter Pan was the jewel in the city's crown for you. Going there for your birthday party was better than Disneyland. Between giving each other concussions sprinting through the ghost house, getting lost in the ball pit and plunging down the legendary Coca-Cola slide, this was the only cool place to party if you were under the age of 11. RIP Peter Pan. You're still missed!
2. Kicking the wall at Salthill prom
There's very few things that a power walk on Salthill prom can't fix. You've got gorgeous Galway bay in front of you, the Atlantic wind blasting your problems away and so many dogs to fawn over. It's cured many a hangover in all our times. But when you reach the end of the walk, you have to kick the wall. Don't ask why, you just do. It's the Galway way.
3. Galway Girl
Between Mundy and Ed, the notorious Galway girl has been floating around for a long time now. Let's say we have a love/hate relationship with her. Sure she's great when you're abroad and mentions your hometown. The whole room lights up and everyone wants to be your friend. But there's only so many times you can walk past Zhivago on Shop St where both songs are on constant repeat, without wishing the Galway Girl would jog on to Limerick for a bit.
4. Claddagh ring traditions
Any Galwegian worth their salt will have a piece of Claddagh jewellery about their person most of the time. And don't we love waxing lyrical about the history and traditions of the ring to anyone who accidentally asks about it? Someone only has to glance at mine and I'm off on a rant about which hand it should be worn on, what it all symbolizes and how they were used as engagement rings back in the day. Cladding rings turn Galway folk into historians.
5. Sparching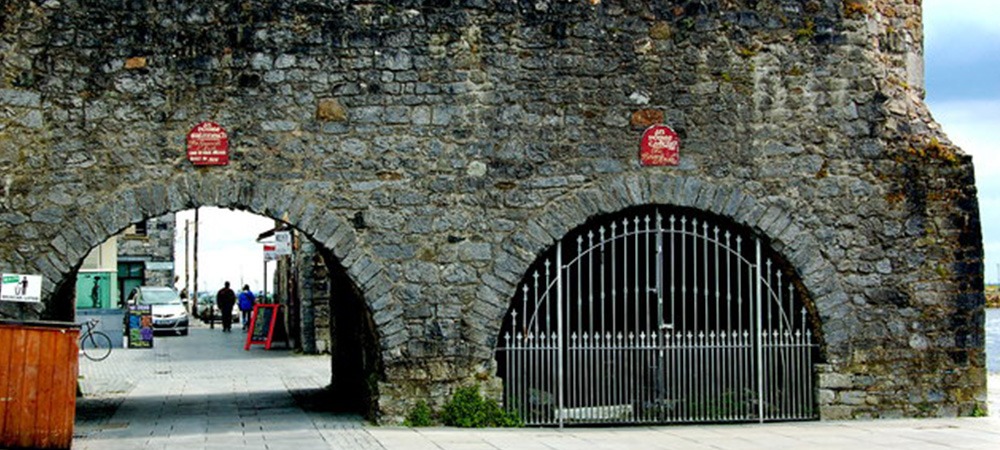 Ahhh the noble act of sparching. Also know as drinking at Spanish Arch, part of the wall that used to surround the medieval city of Galway. There really is nothing better when the sun is out, then mitching off work, heading to Sparch with your mates and giving yourself a really good farmers tan. Accompanied by a bag of cans, a 99 and some young lad murdering a guitar. Bliss.