We're revisiting the top 5 best Irish boy bands of all time that transformed the way we look at modern pop music.
Ireland has enjoyed much musical success over the decades – from Hozier to Snow Patrol, The Cranberries to Thin Lizzy, and many other influential, genre-transforming icons. But it's the boybands of the '90s who are best remembered for pumping a type of magic and enthusiasm into pop music that some argue has never been since.
We're running through the top five best Irish boy bands of all time that we think deserve a spot on our ranked list.
With that said, let's get stuck in.
5. Boyzone – for taking the world by storm
One of Louis Walsh's proudest creations, Boyzone were put together in 1993 after an advertisement had gone out in search for the newest up and coming Irish boyband.
Auditions were held in Dublin, and with a whopping 300 auditions later, the Irish boy band was formed.
The line-up composed of Keith Duffy, Stephen Gately, Ronan Keating, Shane Lynch, and Mikey Graham. They played all across Ireland, but it wasn't until taking Northern Ireland by storm in the mid-'90s that they were eventually signed by Polygram.
The band's hits include 'So Good', 'Said and Done', 'Love Me for a Reason', and numerous other chart-topping bangers that made the world of '90s music much brighter.
4. The Script – one of the best Irish boy bands
A more recent addition to the music world than their counterparts on this list, this all-boy rock band formed in Dublin in 2007 and consists of lead vocalist and keyboard player Daniel O'Donaghue, lead guitarist Mark Sheehan, and drummer Glen Power.
O'Donaghue and Sheehan have been close since they were young, recruiting Glen Power into their ranks years later after writing and producing songs for some of the biggest international superstars in pop music across the world.
The trio have made huge shockwaves in music since their early days, with some of their best-known hits including 'Hall of Fame', 'For the First Time' and 'Breakeven'. Between 2010 and 2014 their albums charted within the top three on both UK and US charts.
3. The Dubliners – for lively, traditional Irish folk
Yet another musical alumni from Ireland's fair city, this all-boy Irish folk band was first established back in 1962. Although switching members frequently through the decades, it is remembered best for its lead singers Ronnie Drew and Luke Kelly.
Originally called The Ronnie Drew Ballad Group, the band would later change their name after Drew expressed great dislike for their then-current title. Inspired by the book he was reading at the time – James Joyce's Dubliners, Kelly proposed a name change, and the rest is history.
Some of their most popular hits include 'The Fields of Athenry', 'The Town I Loved so Well' and 'Whiskey in the Jar'. Although most members of the band have now passed away, their influences live on in popular Irish folk and rock music.
2. Westlife – the most successful pop band to ever come from the Emerald Isle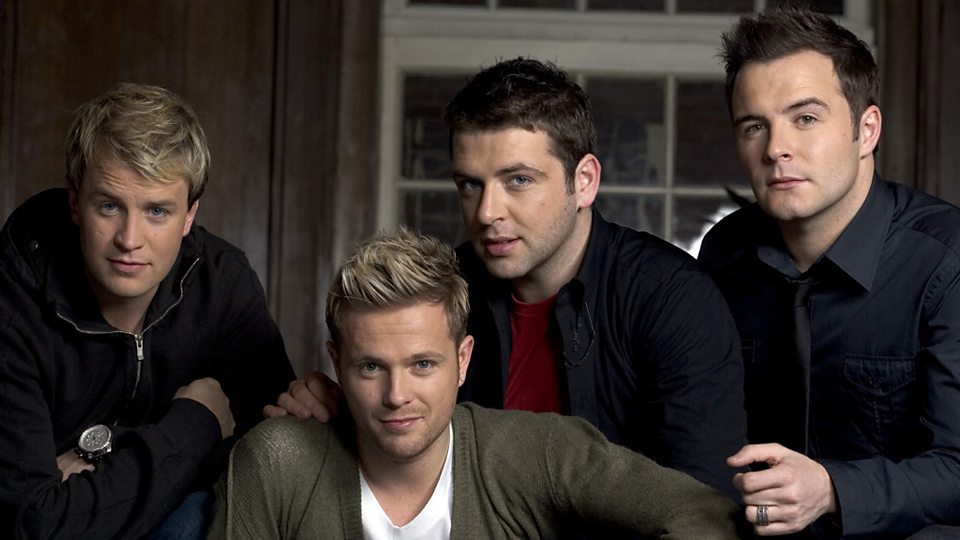 Louis Walsh had a streak of success in the '90s and early 2000s with not just one internationally-acclaimed boyband, but two. Westlife formed in Sligo in 1998 and was made up of heartthrobs Shane Filan, Mark Feehily, Kian Egan, Nicky Byrne, and Brian McFadden.
With a whopping thirteen albums, 45 million records sold, and 17 singles reaching the top two in the UK chart, they are one of the most successful boybands to ever come out of Ireland and the UK.
Westlife even holds a chain of Guinness World Records for managing to score seven consecutive number-one singles in the UK, having the most public appearances in 36 hours of any pop group, and being the top-selling album group in the UK.
1. U2 – for their ground-breaking music that transformed the industry
At number one is the most iconic and internationally-renowned Irish bands of all time. U2 hailed from Dublin and were formed in 1978, going on to become one of the most authentic and recognisable sounds in rock.
The ranks of the Irish band are made up of lead vocalist Bono, lead guitarist the Edge, Adam Clayton on bass, and Larry Mullen on drums and percussion. Although their style has evolved through time, they have continued channelling the spirit of their music around Bono's expressive music.
U2 has released a plethora of genre-influencing songs across the years. However, it is perhaps best known for producing 'With or Without You' and 'I Still Haven't Found What I'm Looking For', which both made it to number one in the US.
That's a wrap on our top five greatest Irish boybands of all time – although the quality of music produced in our country made it no easy task to round them down to just five.
Watch this space, as we're betting on more incredible music to emerge from the Emerald Isle for many more years to come.
Note: our travel articles should be used only to plan future trips. Please stay at home until the government has advised otherwise.