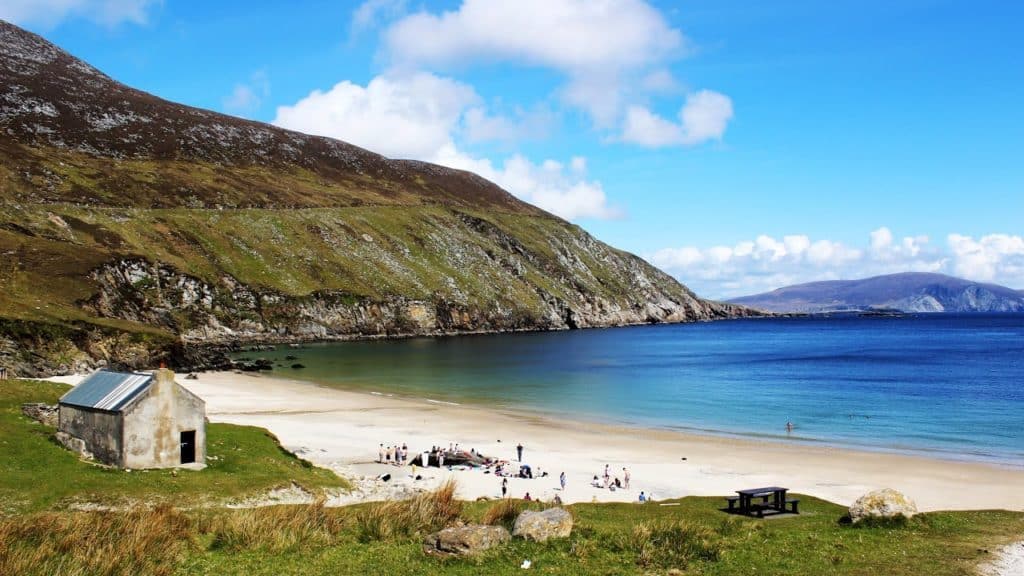 Ireland has done it again after Keem Bay on Achill Island in County Mayo was voted eleventh place in a list of the world's best beaches.
Big 7 Travel, with the help of their readers, compiled a list of the 50 best beaches in the world and Keem Bay in the West of Ireland sits next to number 10.
Listed directly after the famous Pig Beach in the Bahamas, Keem Bay is by no means tropical yet every bit deserving of its place.
Rural location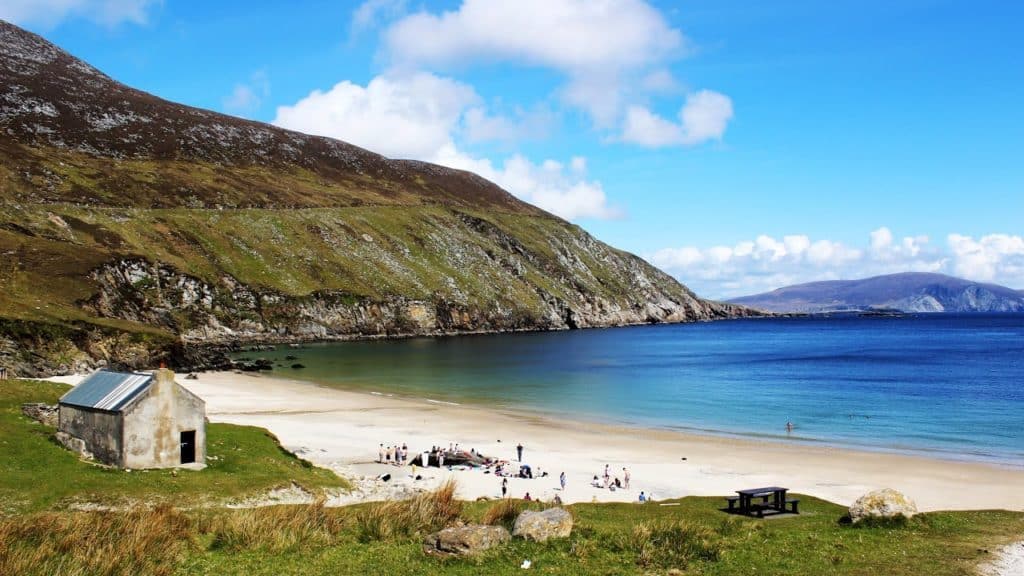 Anyone who has visited Keem Bay will know how it has achieved such an award.
It may not be adorned with palm trees and coconut huts but it is a truly stunning corner of the world.
White sands and clear water nestled within a naturally beautiful cove on Achill Island makes this beach picture perfect.
Without the hoards of people often found on beaches, Keem Bay can provide the calm serenity often sought on such a stretch of sand.
And we're not the only ones who think so.
According to Big 7 Travel website, "Keem Bay is a breath-taking rural and sheltered beach surrounded by cliffs on Ireland's largest island – Achill Island.
"Its gleaming white sand rivals tropical islands and the water is superbly clear."
A gem on the Emerald Isle
Ireland is often referred to as the Emerald Isle because of its multiple shades of green fields nurtured by a lot of rain.
Achill Island is just one of the Irish landscapes to showcase our Emerald crown with Keem Bay a gem amidst Ireland's unique, natural beauty.
Even when it is raining, which is much of the time in Mayo, Keem Bay is beautiful and a pleasure to walk along whatever the weather.
The backdrop of rugged cliffs and fragrant heather stands this beach apart from any other around the world.
And while it may not tick all the boxes of a 'tropical paradise' it is a peaceful place that is both open to and sheltered from the elements.
Fintastic!
In May 2019 it was reported that a massive basking shark had been regularly spotted feeding in Keem Bay.
Once home to the world's largest Basking Shark fishery, the Mayo cove is no stranger to this harmless breed of shark.
But with almost 10,000 sharks caught in and around the bay in the 1950's, sightings began to diminish.
More recently, however, Achill Tourism has confirmed an increase in our finned friends in Keem Bay, attracting lots of attention from marine enthusiasts worldwide.
Seán Molloy, Achill Tourism representative, has gathered footage of the basking shark swimming and feeding close to the shore since sightings were first reported.
He said, "He [the shark] has been getting quite a good bit of attention – especially since the May Bank Holiday weekend.
"We had a whale and dolphin group organising a watch there and on that particular day, there were four basking sharks, two minke whales and up to 30 dolphins."
With all that in mind, there can be no doubt why Keem Bay in Mayo has been voted among the best beaches in the world.
View the full list here to see other contenders.