Kinsale is a great place to get out and about, and here is your guide on undertaking the Old Head Kinsale Loop trail.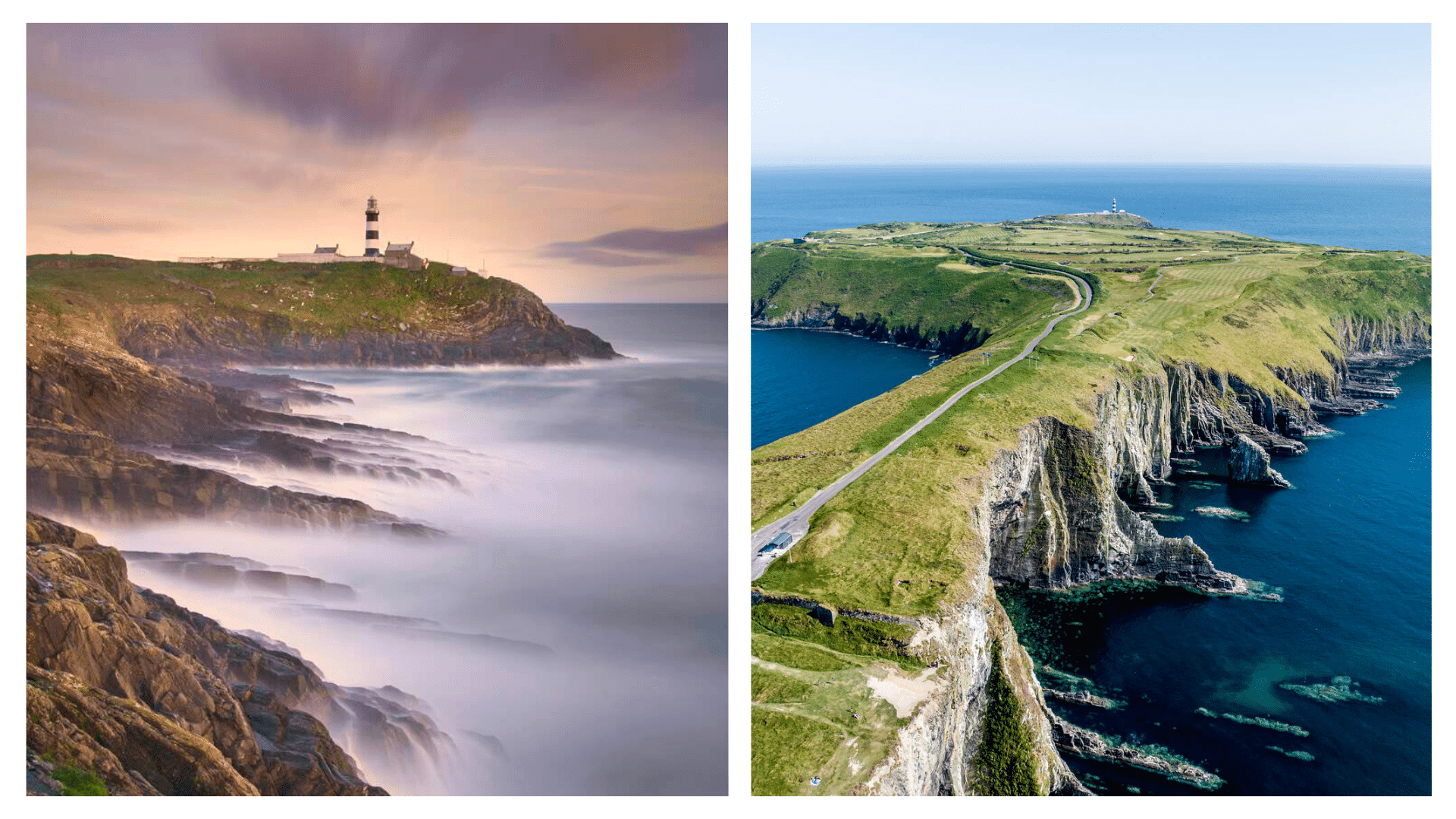 The Old Head of Kinsale Loop is an excellent choice for rugged cliff walks with glorious views and is accessible for all fitness levels.
Located in County Cork, Kinsale is a popular stop-off for tourists due to its gourmet cuisine, colourful buildings, and sweeping coastal views, but venture off to the Old Head of Kinsale, and you won't regret it.
Here is all you need to know.
Ireland Before You Die's top tips for the Old Head of Kinsale Loop:
There are a few notable historical sights to see, including Old Head Castle, RMS Lusitania, and the Old Head of Kinsale lighthouse.
The best time to visit Kinsale and Old Head of Kinsale is in the summer when the weather is mild, the sun is shining, and the panoramas can be appreciated.
Since this is essentially a cliff walk, sturdy shoes are necessary, and care must be taken along the cliff edge.
This 6 km (3.7 miles) walk takes one to one-and-a-half hours from the Speckled Door Bar, which offers parking and delicious food and drinks.
The Old Head Golf Links is located in the centre of the peninsula, which means this section is not accessible to the public anymore. Still, since the restaurant is open to the public, you can potentially dine there and access the lighthouse.
Interesting facts about the Old Head of Kinsale Loop:
The cliffs along the Old Head Kinsale Loop reach 80 m (262 ft) high and provide a dramatic landscape. 
The Old Head of Kinsale is noted as being the site for some of the earliest settlers in Ireland.
The castle you will notice along the route has been standing since the third century.
Kinsale is a foody paradise well known for its incredible selection of quality restaurants serving the freshest local food.
Kinsale is a famous region for marine activities like kayaking, fishing, and scuba diving.
What's nearby
Food: The Speckled Door Bar is located at the walk's starting point and is ideal for post-walk pub grub. Fishy Fishy is a must-try for the freshest seafood. Bastion, a renowned Michelin-star restaurant, is a fantastic option for a fine dining treat.
Drink: The Spaniard Inn is one of Kinsale's best-known pubs, perfect for pints, food, and a great atmosphere. The Bulman Bar is a buzzing pub and offers pints with a view and a great wine selection.
Other attractions: Scilly Walk is a 6 km (3.7 miles) walk and is ideal for a leisurely ramble. Charles Fort is one of the country's largest military fortifications and one of Cork's best attractions.
Kinsale's town centre is one of Ireland's prettiest, with its stunning architecture and picture-perfect colourful buildings.
Your questions answered about the Old Head of Kinsale Loop
What is the best route for the Old Head of Kinsale Loop?
The most common starting point is at the Speckled Door pub, but for a more extended option, you can also start at Garrylucas Beach car park.
Is it possible to do the Old Head of Kinsale Loop in one day?
Yes, the walk takes just one to one-and-a-half hours.
Can I cycle the Old Head of Kinsale Loop?
Yes, you can walk or cycle this route.