Our Irish name of the week is Seamus. Read on for the history of the name, different pronunciations and spellings, jokes, and celebrities sharing the name.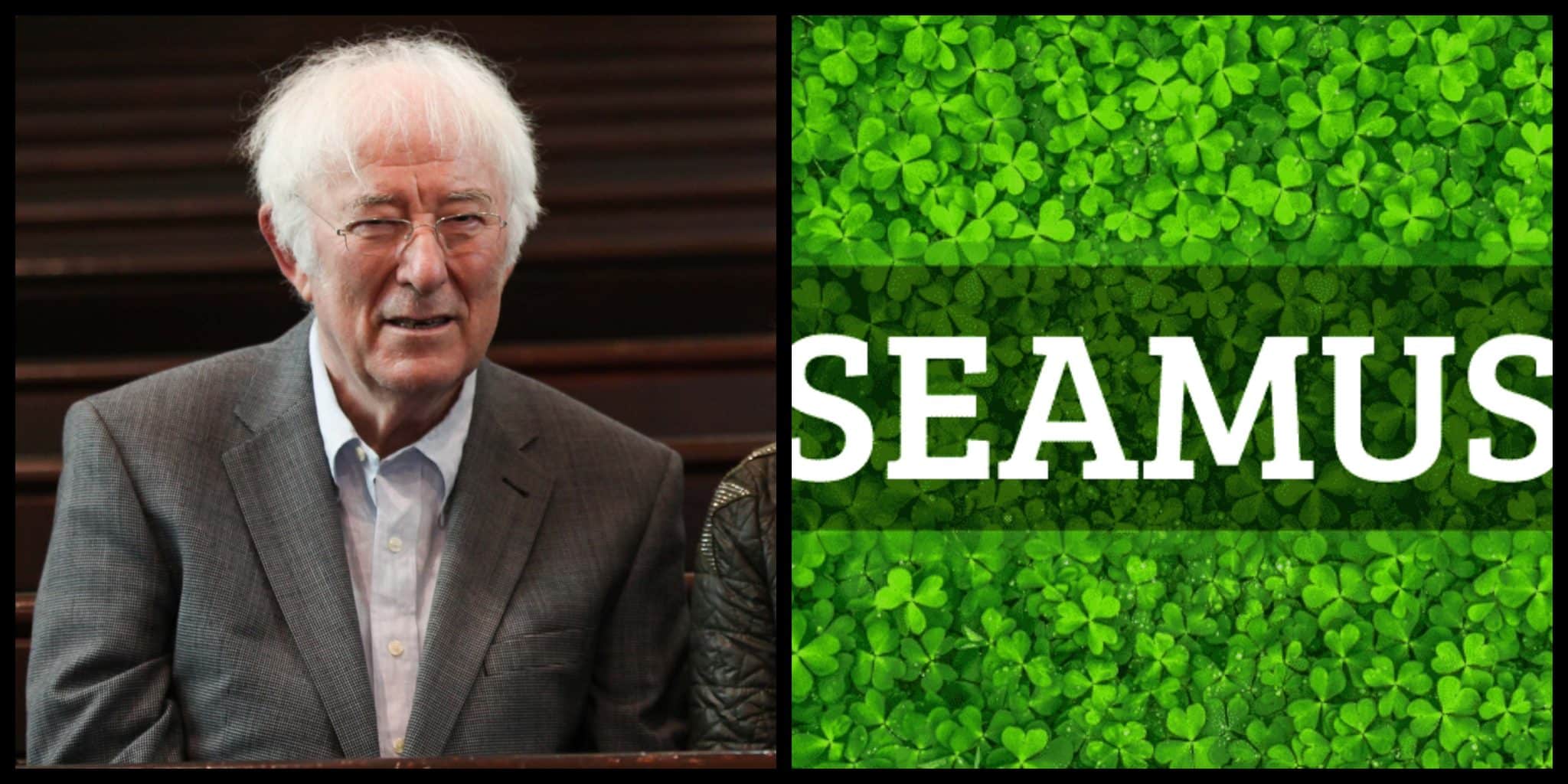 If we asked you which Irish person comes to mind first when we say the name Seamus, we'd guess you'd probably say the well-known Irish poet Seamus Heaney, or maybe the professional WWE wrestler Sheamus (whose real name isn't actually Shaemus).
But how much do you really know about the quintessential Irish name – its origins, meaning, pronunciation, different spellings, and history? Probably, like us, not as much as you'd want to.
Well, fear not any longer, because today we're bringing you a crash course on all things related to our Irish name of the week: Seamus.
Pronunciation – the perfect place to start
Considering Irish names can be quite challenging to pronounce at the best of times (yes, even for us Irish!), Seamus is a relatively straight forward one for the tongue to say.  
Quite simply, it is pronounced "shay-mus". Say it with us, "shay-mus".
Perfect! You'll be a master of Irish names in no time.
Different spellings and variations – plenty of options to choose from
The most common way to spell this name is as Seamus, but Shaemus is a popular alternative.
Less common are the alternatives Samus, Seumus, Seamas, Seamus, and Shamus. So, if you know anyone with these spellings, high-five them!
Meaning, history, and facts – where did it come from?
The name Seamus means "supplanter", "one who supplants", or, more literally, "one who grabs at the heel."
Fun fact: our Irish name of the week Seamus is the Irish equivalent of the English name "James", and James is the English New Testament variant for the Hebrew name "Jacob."
When the Hebrew patriarch Jacob was born, he was grasping at the heel of his twin brother Esau, hence the meaning behind this name.
Misspellings of Seamus arose in large numbers during the 19th-century, as more than four and a half million Irish emigrated to America during the Great Irish Famine. 
The word "shamus" actually became a derogatory slang term in the United States relating to a detective as a large number of Irish immigrants found work in the U.S. police force, fire departments, and other public service jobs at that time.
The term shamus continues to refer to Irish-American police and private detectives.
Famous people sharing the name – famous Seamus'
The most famous Seamus is likely Irish poet Seamus Heaney, who many us will know as someone whose poems we had to toil over in secondary school. Heaney won the Nobel Prize in Literature in 1995 for "works of lyrical beauty and ethical depth". 
There's also Irish professional wrestler and actor Shaemus, whose real name is Stephen Farrelly, but we'll give him a mention anyway.
Seamus McGarvey is an Irish cinematographer from Armagh, Northern Ireland. He has worked on movies such as Atonement, Anna Karenina, and Nocturnal Animals. 
Jokes – have a laugh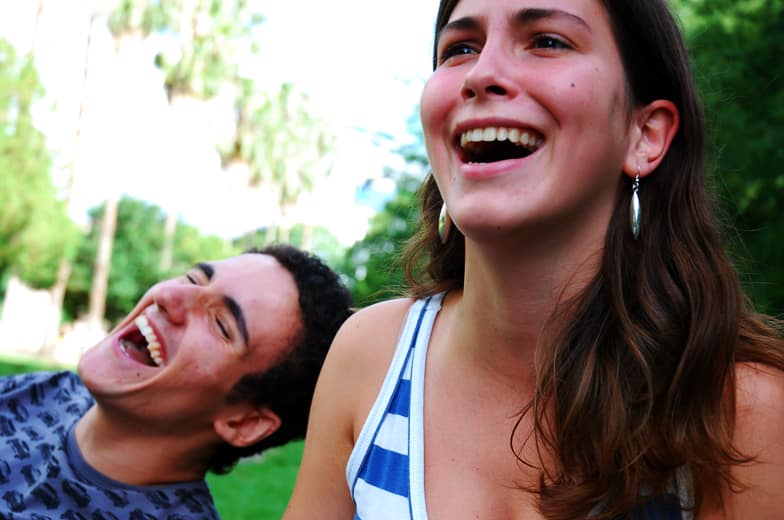 There are some great jokes about the Irish name of the week, Seamus. Read on to find out more.
1.) My brother Seamus says one out of five people in the world are Chinese.
Well, there's five in our family… I know it's not me, it's not my mom, and it's not my dad. That leaves my two brothers: Seamus and Xiaoping. And to be honest?
I think it's Seamus.
2.) The doctor goes hunting and returns the following day and asks, "So, Seamus, how was your day?"
Seamus told him that he took care of three patients.
"The first one had a headache, so I gave him Tylenol."
"Bravo, and the second one?" asks the doctor.
"The second one had stomach burning, and I gave him Malox, sir," says Seamus.
"Bravo, bravo! You're good at this, and what about the third one?" asks the doctor.
"Sir, I was sitting here, and suddenly the door opened, and a woman entered. She undressed like a flame, taking off everything, including her underwear, and lay down on the table. She shouted: "HELP ME! For five years, I have not seen any man!"
"Thunderin' Lard Jayzus, Seamus, what did ye do?" asks the doctor.
"I put drops in her eyes."
3). Paddy was on his deathbed and knew the end was near.
His nurse, wife, daughter, and two sons were with him at his home in Belfast.
When all is ready, he begins to speak:
"My son Seamus, I want you to take the houses in Cultra."
"My daughter Geraldine, you take the apartments over in Malone Road."
"My son Patrick Junior, I want you to take the offices in the City centre."
"Bridget, my dear wife, please take all the residential properties on the Upper Lisburn Road."
The nurse is blown away. She did not realize the extent of Paddy's wealth.
As he slips away, the nurse says to his wife, "Mrs O'Shaughnessy, my deepest condolences. Your husband must have been such a hard-working and wonderful man to have accumulated all this property."
"Property?" his wife replies. "The idiot had a window cleaning round."
So there you have it. All the information (and a couple of silly jokes) about our Irish name of the week, Seamus.