An interactive rugby experience is on track to open in Limerick in 2022.
Earlier this week, it was announced that the highly anticipated International Rugby Experience Museum is expected to open in Limerick in August 2022.
The International Rugby Experience Museum was due to open in 2021. However, delays caused by COVID-19 meant that construction was delayed.
This €30 million interactive rugby experience is to open in the heart of Limerick City, a city where sports takes centre stage.
Charitable Entities group owned by billionaire and Limerick businessman JP McManus funded the museum.
About the building – the technical information
The seven-storey brick-clad International Rugby Experience Museum is being built on Limerick's O'Connell Street within the Georgian Quarter.
This 2,787 sq m (30,000 sq ft) building will be home to a state of the art rugby experience.
Having already created 100 construction jobs, the museum is expected to employ a further 50 people once opened.
What to expect – get stuck in
The International Rugby Experience Museum will have digital galleries displaying rugby history through both audio and visual presentations.
Rugby legend and former Ireland Lions and Munster captain Paul O'Connell is fronting the development on behalf of JP McManus.
He said, "It's not a building full of artefacts, it's a digitally interactive experience.
"You know, I suppose sports museums wouldn't perform well historically, whereas a digitally interactive experience is what kids and families want, and it is how you can bring the sport to life."
There will be an entire floor dedicated to interactive experiences for young and old to enjoy.
Visitors will be able to score a try, kick a conversion at their favourite rugby ground, and pass the rugby ball to their rugby hero. You can also practice your sidestep tackles on the sequence of changing floor lights.
It is hoped the interactive experience will encourage children, especially young girls, into taking up the sport.
Why Limerick? – Limerick's sporting background
Limerick is often regarded as being the sporting capital of Ireland. So, the building of the International Rugby Experience Museum is only fitting.
This interactive rugby experience is situated just 5 km (3.1 miles) away from Thomond Park, the home of two times Heineken Cup Champions, Munster.
Munster fans are world-famous for their support, creating an atmosphere unlike any other during a game.
Rugby isn't the only sport Limerick is famous for. They have won nine All-Ireland senior hurling titles and two All-Ireland senior football titles.
What will this do for Limerick? – the benefits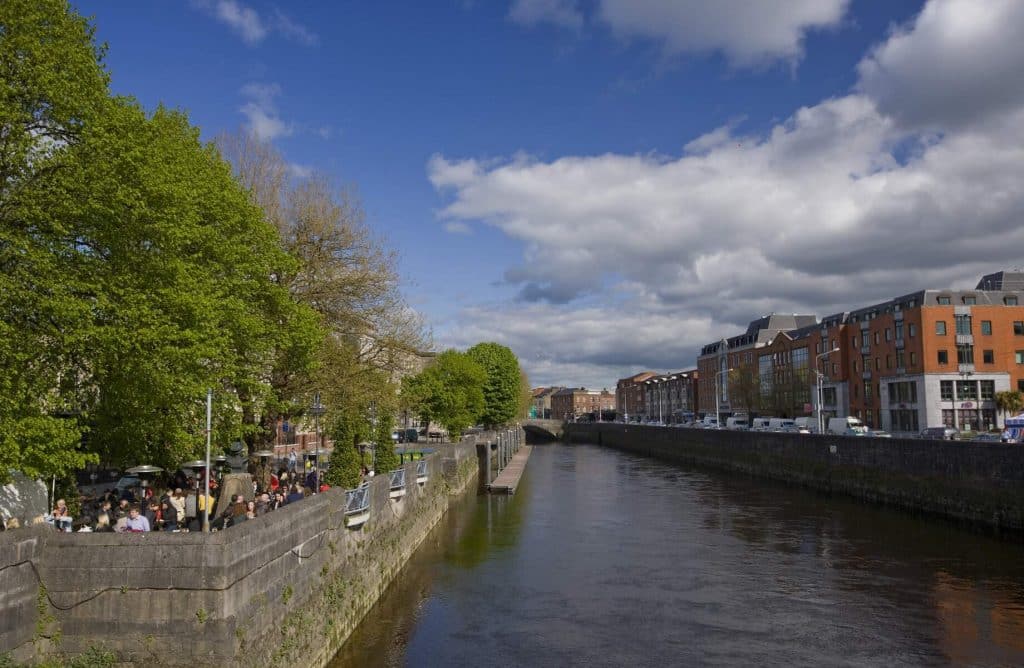 Once completed, Limerick's rugby museum is expected to attract 100,000 visitors annually.
Not only will it create employment opportunities, but the experience is also anticipated to bring newfound business to Limerick City.
By contributing to the local tourism industry, other local attractions will benefit.
Attractions such as Bunratty Castle, King John's Castle, and the Hunt Museum are just a short distance away. So, it is hoped that Limerick will continue to attract thousands of visitors to the city every year.
"The more attractions you have in a city, the more chance you have of a family making a weekend journey of it," said O'Connell.
Get featured on Ireland Before You Die
Do you want to get your Irish business more online exposure? Especially to those interested in travelling the best places in Ireland? Then why not get a dedicated feature on Ireland Before You Die. Find out more 
here.
Legal Disclaimer
We cover articles relating to many activities. Some of our articles showcase gaming and gambling as activities. While we do not take money for bets or own any gambling venues, we feel it is important that our readers know the risks of such venues or sites that we may mention in our articles. Gambling involves risk. Please only gamble with funds that you can comfortably afford to lose. See our legal disclaimer for more info.