More than just your average Celtic castle, Bunratty Castle and Folk Park is an immersive experience that won't be soon forgotten; here's all you need to know before you visit.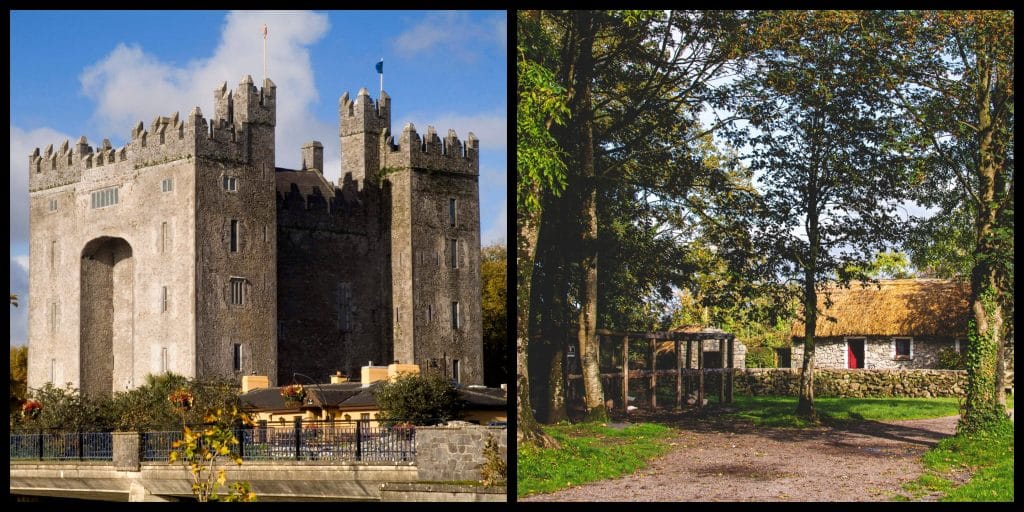 Located mere moments from the motorway in County Clare, this heritage attraction is highly accessible and more than worth a visit.
Great for solo or group adventures, there's much to see and do at Bunratty Castle and Folk Park.
That's why we've gone ahead and detailed all you need to know before you visit! Read on to discover all you need to know about this historical site.
History – a fascinating past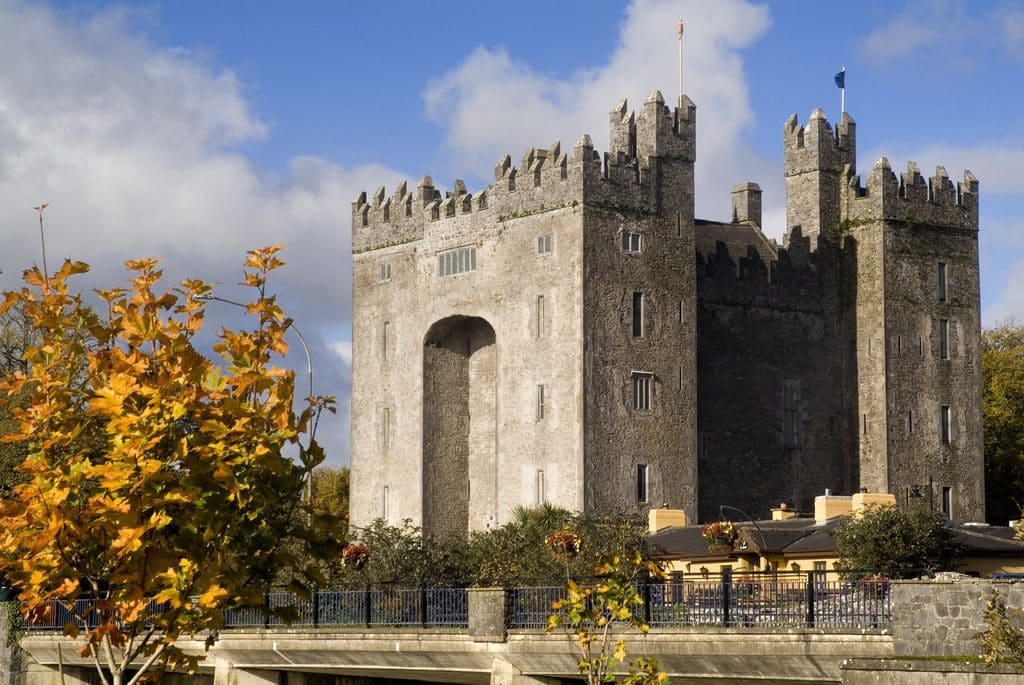 Bunratty Castle was built in County Clare circa 1425, although the site in question is home to a history that stretches back to 977 AD.
The first recorded settlers on the grounds were Vikings. However, Brian Brou – the famous former Irish king – destroyed their camp on the brink of the first millennium.
From then on, the site changed hands and strongholds throughout the ages before the current castle was built by the MacNamara family around 1425 AD.
The castle continued to change hands and became a battleground between the 16th and 20th centuries before being purchased by the 7th Viscount Gort, who, alongside his wife, vowed to restore the castle with assistance from the Office of Public Works.
Today the castle is open to visitors, and the grounds are also home to an Irish replica folk village.
When to visit – considering crowds and weather
Spring and autumn are great times to visit Bunratty Castle with fewer people and more time to enjoy the impressive exhibits at ease.
However, Christmas is the most magical time to visit Bunratty Castle and Folk Park. Expect dazzling displays, lit-up streets, and wonderland-Esque walks around the park, as well as festive performances and attractions for all ages.
We would highly advise booking in advance on its official website, particularly around the Christmas season.
What to see – immerse yourself in the history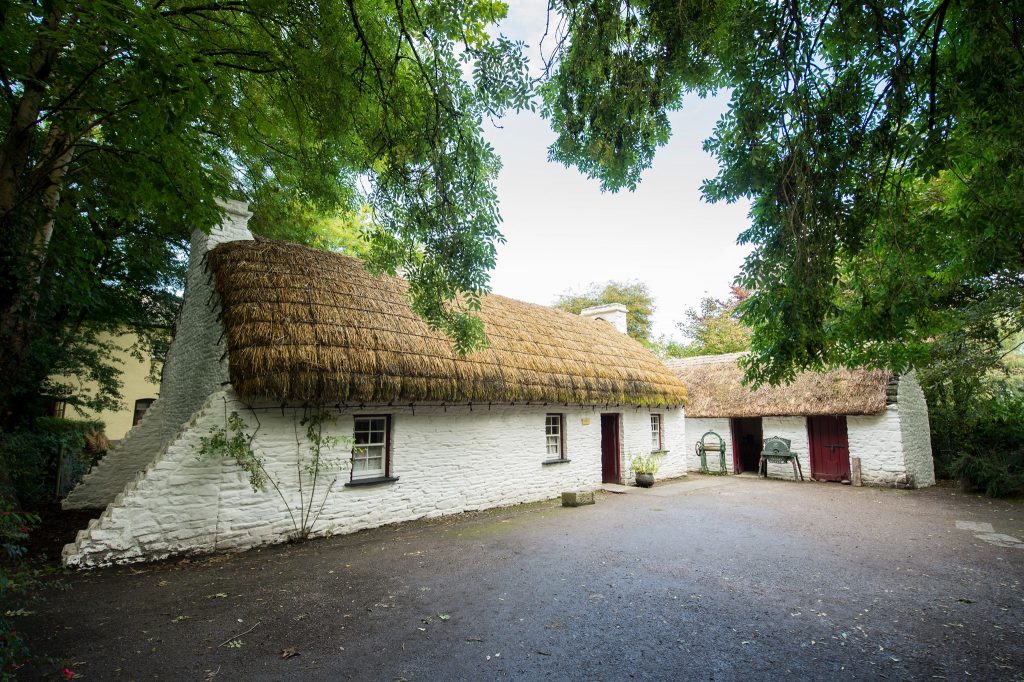 The reconstructed castle at Bunratty Folk Park is hugely impressive, although it is the folk park living reconstruction that will truly impress.
Wandering in and out of replica farmhouses, country manors, beautiful spiral staircases, and worker's cottages will give guests a unique insight into the lives of those who lived there centuries ago.
The model village street is complete with shops, pubs, a doctor's office, and a schoolhouse (to name a few).
Plus, you are set to be swept away with live music performed by traditional Irish musicians, village street animators, actors, and entertainers.
Many who visit Bunratty Folk Park forget to visit the beautiful walled garden at Bunratty House, so don't miss out!
Meander the trails and enjoy some up-close encounters with farm animals, including goats, pigs, chickens, donkeys, and deer, before finishing off your journey in the on-site traditional Irish pub for a Guinness.
It's a great place for children as there's even a playground and fairy walks on-site for the kids to enjoy, too!
Things to know – useful information and how long you need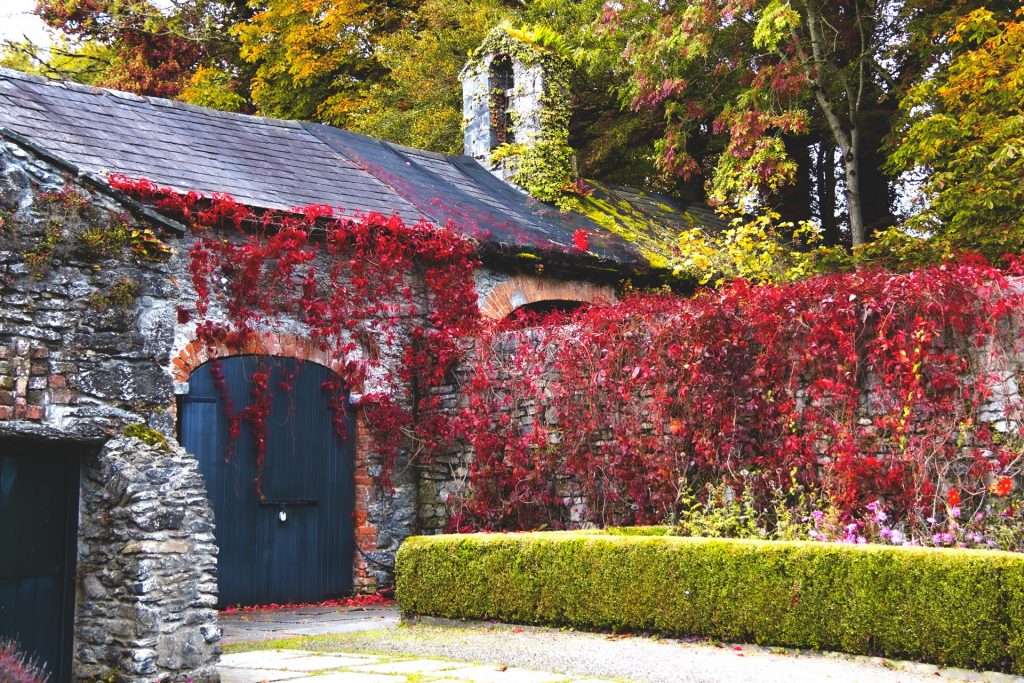 Prices for Bunratty Castle and Folk Park vary. Adult tickets come in at €15., whereas seniors and children (between four and eight years) can expect to pay €9.
Children under three go for free, and families of four can avail of a group price of €33.60 (two adults and two children), while two adults and six children can benefit from a group price of €38.
Bunratty Castle offers indoor and outdoor areas, so pack a raincoat and/or suncream depending on when you visit.
There is free parking in front of the entrance to Bunratty Castle and Folk Park. However, in the summer months, you may have to wait to snag a spot!
When it comes to getting there, it is a stone's throw from Shannon Airport, meaning it's often the first stop for tourists flying in. If you're travelling from Dublin to Bunratty, the bus is the cheapest option at €16 and takes around three hours.
With so much to see and do in Bunratty Castle and Folk Park, we suggest you spend an entire day exploring all there is on offer.
With anything less than a three-hour visit, you'd be likely to miss out on some of the fun to be had! You can check out more beautiful castles in Ireland here.
Where to eat – enjoy tasty food
There are cafes and picnicking areas spotted around the premises for your use, as well as Durty Nelly's – a traditional Irish pub located mere moments outside of Bunratty's grounds.
You can enjoy the Bunratty Medieval Feast on the grounds of the castle. Here you can indulge in a four-course meal where vegetarian-friendly options are available.
Where to stay – comfortable accommodation
The Courtyard Bed and Breakfast Bunratty is a three-star B&B nearby, which is ideal if you're looking for a homely stay.
Alternatively, the four-star Bunratty Castle Hotel is located mere moments from the site. It offers comfort and cosiness with an on-site bar, steak house, and spa.
Suppose you're in search of sheer luxury. In that case, there's no better choice than the five-star Dromoland Castle Hotel, which is a short 15-minute drive from Bunratty Castle and Folk Park.
Other notable mentions
JP Clarke's: This is a gastropub just down the road from the castle where you can enjoy delicious food and a lovely pint.
The Creamery Bar: This is a place to eat close to the castle that comes highly recommended.
Shannon Springs Hotel: This accommodation is just five minutes from Shannon Airport and a handy place to stay near Bunratty Castle. The hotel also has delicious food.
FAQs about Bunratty Castle & Folk Park
Is Bunratty Castle a tourist trap?
Absolutely not. As it is a popular attraction, some might think it is a tourist trap. However, the grounds and castle are so well worth a visit, you won't be disappointed.
Is Bunratty Castle worth visiting?
It is definitely worth visiting. You can feel the age-old atmosphere emanating from the castle and grounds and there is so much to enjoy.
Can I get around the castle and grounds in an hour?
It is possible to explore the grounds in an hour. However, to make it worth the price you pay for entry and to really experience what it has to offer, it is recommended to save a whole day for your trip.