In recent years Dublin has evolved to be quite a "cool" city. Within that word we mean: trendy, fashionable, hipster.
With the surge of independent businesses, such as bars, restaurants and speciality coffee shops, as well as DJs, fixie bikes and moustaches, Dublin is now seen as a hip place to hang your hat.
Sound like your cup of (chai) tea? Check out these top five hipster things to do in Dublin.
5. Grogan's – for Guinness
Grogan's is the perfect little pub in the centre of Dublin's "Creative Quarter", surrounded by a myriad of shops, bar and restaurants.
Perched on the corner of South William Street and Castle Market Street, Grogan's offers outdoor seating with awnings and heaters – the most perfect place for people-watching and being a hipster in Dublin.
The interior is small in size and snug, to say the very least, though no one really stays inside. The outdoor patio is where the atmosphere is, rain or shine, Summer or Winter.
While this spot is your quintessential "old man pub" with nothing oh so spectacular about it, somehow it is also the coolest pub in Dublin.
Pouring arguably the best Guinness in the city and drawing an eclectic crowd of clientele – from seniors to trendy hipsters – this is without a doubt one of the coolest places in the city for a pint of the "black stuff" (Guinness).
Address: 15 William St S, Dublin 2, D02 H336
4. Bernard Shaw – for pizza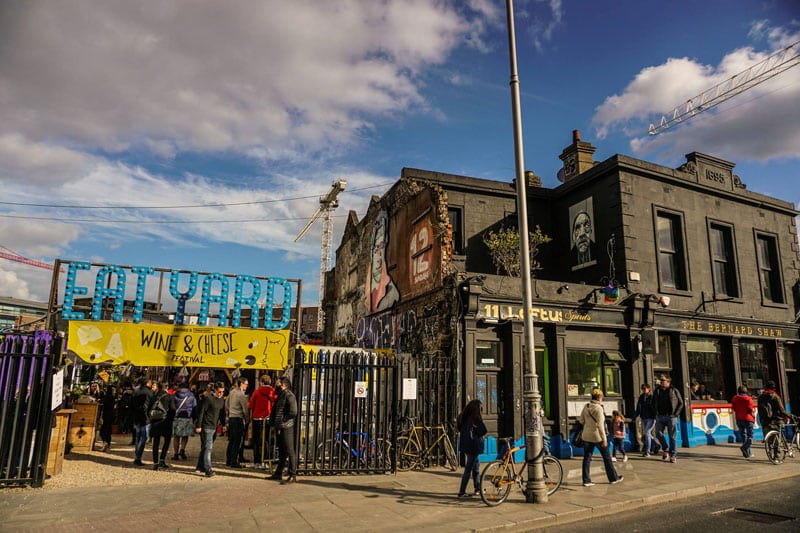 Bernard Shaw is a great spot for meeting a fellow hipster in Dublin city. Located on the outskirts of town on South Richmond Street, it may be a little out of the way, but it is well worth a visit.
The interior of this venue is snug and split over two levels. The outdoor areas, however, are the driving force of the Bernard Shaw.
The mostly-covered beer garden offers picnic tables and bohemian vibes. The Big Blue Bus – which is as literal as it sounds – dominates the scene.
Reminiscent of Ken Kesey and The Merry Pranksters' school bus vibes, the Big Blue Bus serves some of the best pizza in the city.
To top it off: they've even turned the upstairs of the bus into a restaurant so you can enjoy your pizza on board.
To the far side of Bernard Shaw, they've launched Eatyard: a hipster outdoor food court, which offers vegan and veggie options by the mass, as well as free pool, bars, carnival games and karaoke.
Address: 11-12 Richmond St South, Saint Kevin's, Dublin 2
3. Kaph – for coffee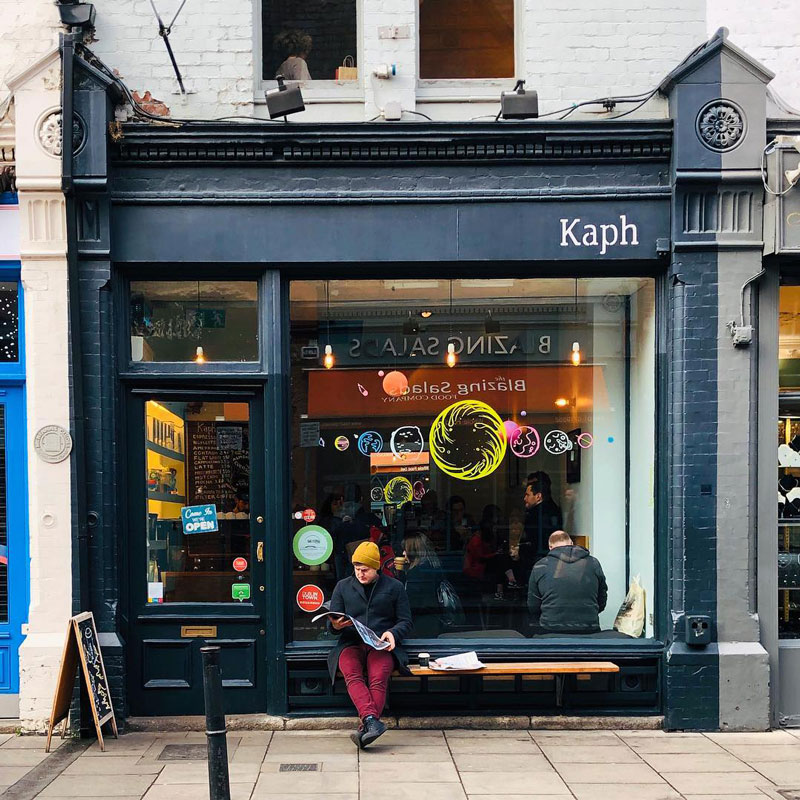 For those with a penchant for speciality coffee in a hipster environment, look no further than Kaph in Dublin.
This venue is small, sleek and spread over two floors. While there is limited seating inside, the real spot to snag is the bench out front, which offers prime people-watching of passerby's of Dublin's "Creative Quarter".
Kaph is always bustling and with its focus on the alternative: whether that be gluten-free, milk-alternatives or dairy-free treats, Kaph has gained its title of being one of the key spots to have a coffee and be a hipster in Dublin city.
Address: 31 Drury St, Dublin 2
2. No Name – for bar vibes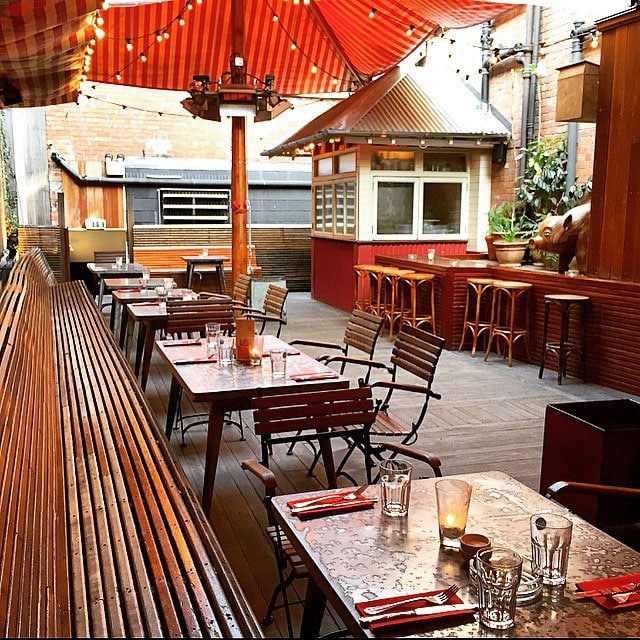 For those of you keen to enjoy some classic hipster bar vibes check out The Bar with No Name, or as it is known by locals "No Name" (even sometimes, "Snail Bar" as there is the symbol of a little snail outside!).
Located on Fade Street, neighbour to some of Dublin's other more mature hipster venues (see Idlewild and L'Gueuleton), No Name is accessed through a discreet, unmarked door between the entrance to Fade Street Social and L'Gueuleton.
Up one flight of stairs, the bar opens out into a medium-sized, multi-area venue with two bars, low light and the odd bit of living room furniture.
The real area of attention to the hipster crew, however, is the beer garden which offers tonnes of heaters and a circus big top, red and white striped tent.
If you're looking for a buzzy night out in Dublin, bar the dancing or nightclub vibes, this is the one for you.
Address: 3 Fade St, Dublin
1. The Fumbally – for brunch
If you're craving a hipster brunch while in Dublin city, we vote you check out The Fumbally.
Now, this spot is a little walk from the centre of Dublin city, but it is well worth it. And, judging by the fact that this place is seldom quiet, we're obviously not the only ones to think so.
This cool café offers bohemian vibes to no end. Expect hearty, farm to fork dishes with an emphasis on organic and alternative diets. There is also a communal style of dining at The Fumbally – perfect for striking up a conversation with like-minded folk.
The Fumbally is the type of spot you could waste a few hours just people-watching and soaking up the vibes, so remember to bring a book and order that second coffee. Arrive early for Saturday brunch as lines are expected.
Address: 8 Fumbally Ln, Merchants Quay, Dublin