Ireland is choc-a-bloc with sights and sites of cultural and historical significance. Although Ireland's natural wonders live to be one of the most common appeals for its visitors (and for locals to become tourists in their own country), man-made wonders of Ireland exist quite rightly, too.
While travels around the Emerald Isle would not be complete without a visit to top natural spots such as the Cliffs of Moher, the Giant's Causeway or the Burren, these seven man-made attractions must not be missed, either.
7. Skellig Islands
The Skellig Islands consists of two islands off the coast of County Kerry. The two uninhabited islands are listed as protected UNESCO World Heritage Sites due to their cultural and historical significance.
The Skellig Islands are made up of two islands; the bigger one is Skellig Michael (or Great Skellig) and the smaller is aptly named Little Skellig. The two islands are incredibly steep, rocky terrains and the larger was the site of an early Christian monastery, which remains well-preserved today. Limited tours bring visitors from the mainland to the Skelligs.
Location: Skellig Islands, Co. Kerry, Ireland
6. Bunratty Castle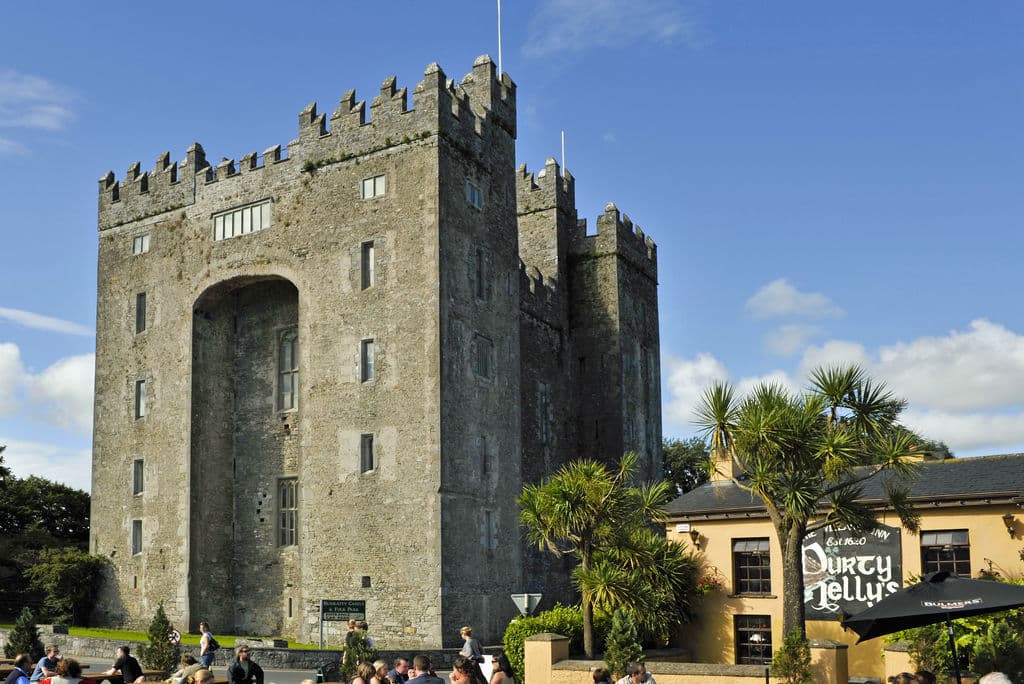 Bunratty Castle is one of the most popular man-made wonders in Ireland. The 15th-century site still stands strong today and is arguably the best-preserved example of a Medieval fortress in Ireland.
The Castle has been restored to its former glory and visitors can step back in time to experience an authentic Medieval dwelling typical in ancient Ireland. Bunratty Castle is listed as a National Monument, and it's a man-made wonder of significant interest to those looking to learn more about Ireland's history.
Location: Bunratty Castle, Bunratty West, Bunratty, Co. Clare, Ireland
5. Poulnabrone Dolmen
After the Cliffs of Moher, the Poulnabrone Dolmen is Ireland's leading tourist attraction. This ancient man-made site is a portal tomb which dates back to the Neolithic period, somewhere between 4200 BC and 2900 BC.
Sitting on the vast stretches of the Burren in County Clare, this strong-standing ancient burial ground is an impressive example of a "man-made wonder". 33 bodies have been found buried under this dynamic site.
Location: Poulnabrone Dolmen, Poulnabrone, Co. Clare, Ireland
4. Samson & Goliath Cranes
The Harland and Wolff cranes (more commonly known as the Samson & Goliath Cranes) which tower over the city of Belfast – the capital of Northern Ireland – are one of the most renowned man-made wonders in Ireland.
The cranes, which have become synonymous with the city, dominate the city's skyline and are now considered the leading emblem of Belfast.
Location: Samson and Goliath, Belfast, Northern Ireland
3. Saint Patrick's Cathedral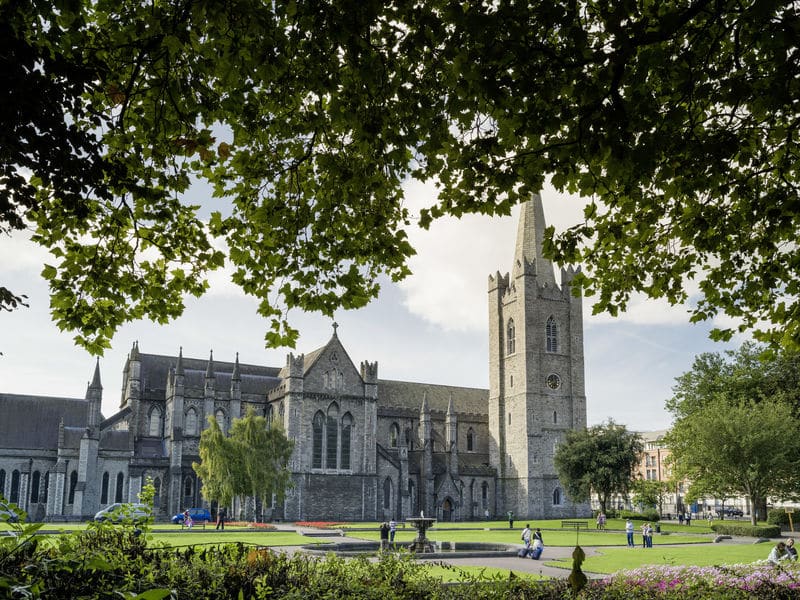 Founded all the way back in 1901 is Saint Patrick's Cathedral. With a towering spire reaching to over 140 feet into the sky and stunning vaulted ceilings under its roof, this cathedral has got to be one of the most impressive man-made wonders on the island of Ireland.
The interior is absolutely mind-blowing, so bring your camera and be prepared to get lost in the intricacies of this colossal cathedral.
Location: Saint Patrick's Cathedral, St Patrick's Close, Wood Quay, Dublin 8, Ireland
2. The Long Room, Trinity College
One of the most stunning man-made sights in Ireland (definitely not to be missed) is The Long Room in Trinity College Dublin.
This grand room screams the likes of Harry Potter in Hogwarts, and one cannot help but be whisked away into fantasy land as books of centuries gone line the walls in this stunning setting. The Book of Kells – the world-famous illustrated manuscript containing the Christian Gospels from 800AD – is also housed in Trinity and a ticket to see it comes with access to the enchanting Long Room, too.
Location: The University of Dublin Trinity College, College Green, Dublin 2, Ireland
1. Newgrange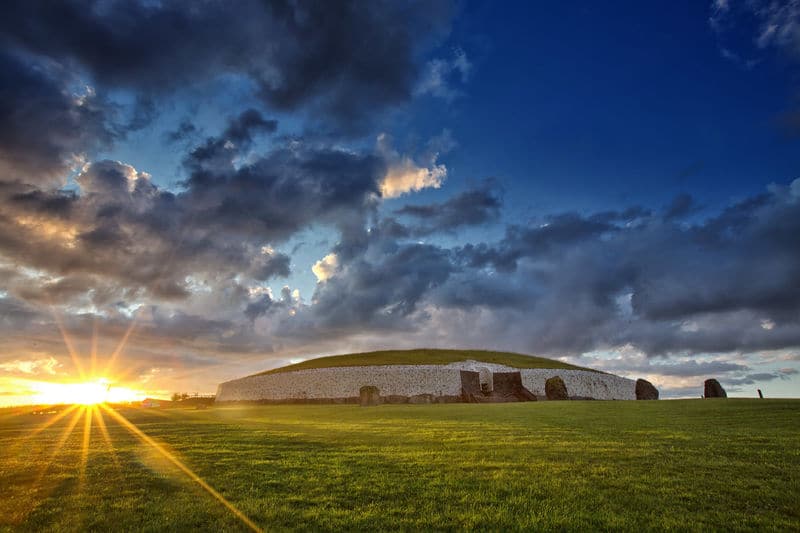 This prehistoric monument in Ireland has got to be the most significant and impressive man-made wonder on the Emerald Isle. Located in County Meath, this mind-blowing Megalithic Tomb dates back to a staggering 3200 BC. To put that into context: Newgrange is older than the Egyptian pyramids or Stonehenge in England.
The roughly-circular cairn (a human-made pile or stack of stones) is made up of stone brought from the nearby River Boyne. Quartz and granite from across Ireland also make up this cairn, which proves the ingenuity of transport methods and building in this ancient time.
Location: Newgrange, Donore, Co. Meath, Ireland