A revised version of the 'Tribeca' development plan to regenerate Belfast's Cathedral Quarter has been granted outline planning approval by councillors.
The £500m Tribeca plan to regenerate Belfast's Cathedral Quarter, by Castlebrook Investments, is set to be the largest urban regeneration scheme the city has seen in a generation.
The plans include the pedestrianisation of North Street, a new North Street Arcade, a ten-storey office block, reducing Writer's Square by over 50%, and new streets and green spaces.
There are also a number of planned demolitions of non-listed buildings on Rosemary Street, North Street, Temple Court, St Anne's Court and Donegall Street.
A controversial plan
The council planning committee voted in favour of the project on Tuesday evening by ten votes to four. However, the council received more than 450 letters of objection to the development and five letters of support.
Castlebrook Investments said the plan would "incorporate a greater degree of retention of non-listed building fabric which further retains the best elements of the historic streetscape".
Sinn Fein, DUP, UUP and Alliance voted together to see the plan through, while the Greens, SDLP and people voted against the scheme.
The project has also been opposed by campaigners from the group SaveCQ (Save Cathedral Quarter).
SaveCQ requested councillors reject the new plans and described it as "yet another planning application that will only inflate land prices and push more people out of the city, with an ill-conceived scheme that is unbuildable in its current form".
Architecture lecturer at Queen's University Belfast, Agustina Martire, who also chairs Save CQ, said SaveCQ campaigners accept that the Cathedral Quarter "desperately needs development" but want the regeneration to be of a good standard and accessible to the people of Belfast.
She commended the revised masterplan as an improvement on the 2017 proposal but said it still did not comply with many of the principles that SaveCQ has been pushing for.
Moving forward
The scheme is set to create 600 jobs per year during construction and 1600 per year during operation. It is also estimated that the development will bring £213 million per year to the local economy.
Jonathan Mitchell, director of Castlebrooke Investments, said: "We have been working on Tribeca Belfast for many years and it is fantastic to see such a significant step forward taking place today.
"We listened to the concerns of interested parties through our voluntary public consultation process and this effort has been recognised by Belfast City Council.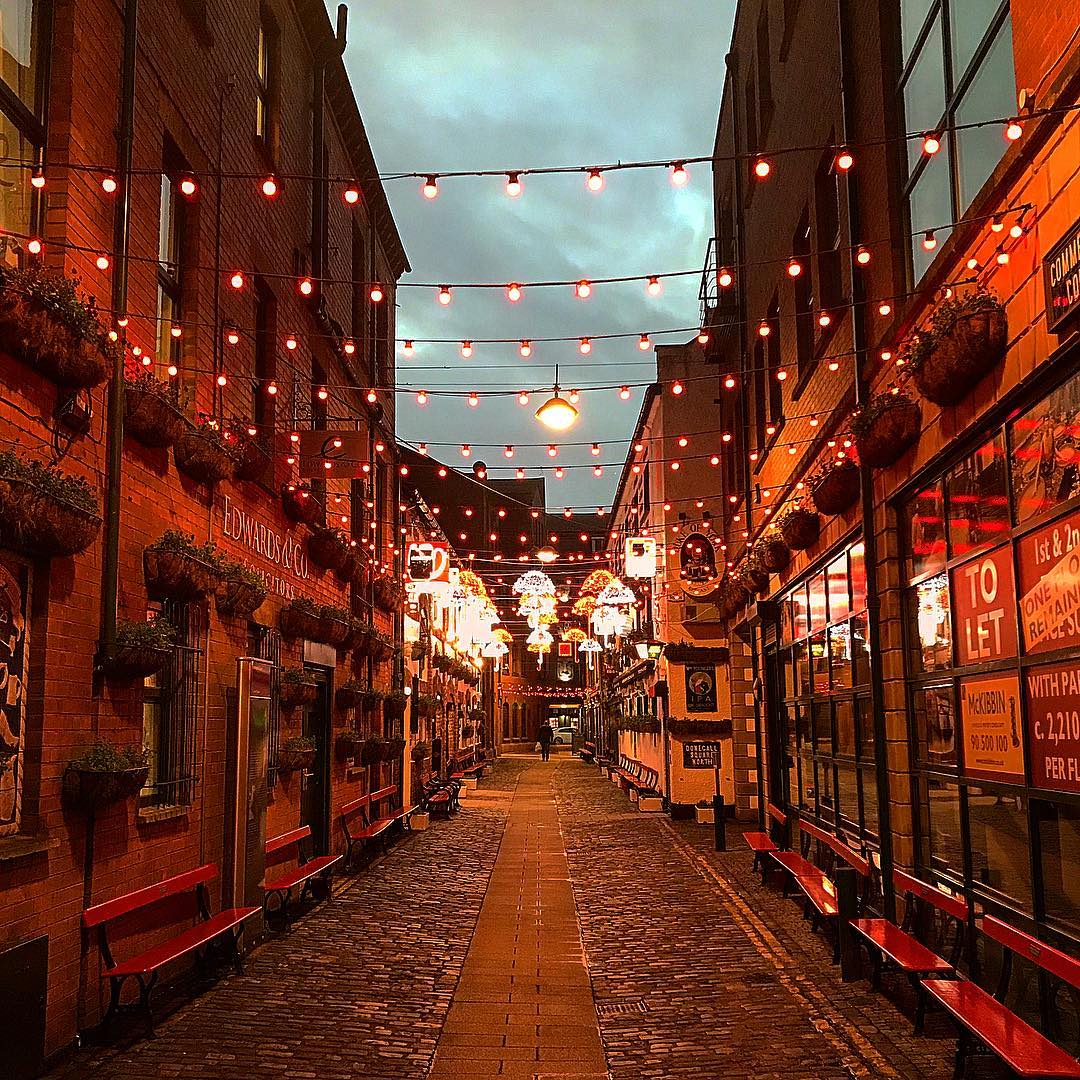 "Our attention now turns to moving forwards with our detailed plans and beginning work on site as soon as possible."
One of the project designers, architect Dawson Stelfox, argued the area "needs a big, bold effort to get such a derelict area of the city back into life again.
"In these schemes, no one gets everything they want but it's a balanced judgement as to what is economically viable, what's realistic, good for the city and how we can get regeneration happening."