Ireland is a special place. Those who call it home love it, and even though it is a small island, some 80 million people worldwide share in Irish ancestry.
It's hard to imagine a world without Ireland, and it seems that no matter how far you roam, the Irish are welcomed with open arms and a cold pint of the "black stuff" (a.k.a. Guinness).
Yep, it is safe to say the impact of the Irish has travelled far and wide. In fact, here are 10 things that would not exist without Ireland.
10. The ejector seat
This is a little-known local fact, but the ejector seat—popularised in films such as the James Bond movies—was actually invented in Ireland.
Sir James Martin, an engineer from Northern Ireland, invented this high-tech gadget in 1946.
The device enables pilots to make quick exits from their aircraft at high speed. After a live test was successful, the device was fitted and used by the Royal Air Force.
9. Tayto crisps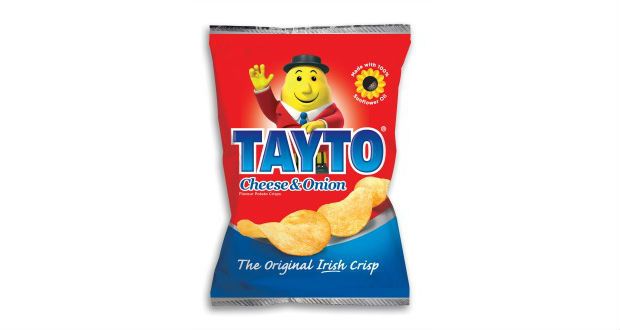 Joe "Spud" Murphy invented the Tayto brand and the first-ever cheese-and-onion-flavoured potato chip in May 1954.
The humble business had no idea what a goldmine it was tapping into when it uncovered the recipe that would change the face of the crisp industry.
Today Tayto is as loved as ever, and what would the world be without a good pack of Tayto crisps?
8. The guided torpedo
Another random invention that first formed on Irish soil is the guided torpedo.
This instrument of war was designed in 1877 by Louis Brennan, an Irish-Australian mechanical engineer, when he was 25.
The project received funding from the British Navy, who wanted to avail of this ground-breaking technology.
This was to be—and succeeding in being—the first guided torpedo. The missile was directed by guided wires. It was named the "Brennan" after its inventor.
7. Irish literature
Some of the world's finest literature has spawned from the humble island of Ireland.
The list is endless, but renowned Irish writers include Oscar Wilde, W. B. Yeats, James Joyce, Patrick Kavanagh, Samuel Beckett, Seamus Heaney, and Roddy Doyle.
We also wouldn't have Dracula if it weren't for Ireland; the author, Bram Stoker, was born here.
6. The craic
Irish humour is simply called the craic. It is sarcastic, dry, and amusing—and it is known worldwide.
Visitors come from all over the globe to experience the craic first-hand, and, needless to say, our planet would be a very different place without it.
5. The Irish accent
The Irish accent is known for its musical, lilting quality. Sure, it will not sound exactly the same in every part of the island—someone from Cork may speak a bit differently than, say, a Dubliner—but generally speaking, the Irish accent is special and, if we do say so ourselves, quite pleasing to the ear.
4. Irish music
Ireland is home to some outstanding music. It is a huge part of our culture, and whether you're experiencing an age-old traditional Irish music session at the local pub or witnessing phenomenal talents like U2 or Snow Patrol, it is safe to say Irish music has changed the world.
3. Colour photography
Did you know that colour photography was also invented in Ireland?
A man named John Joly from Offaly developed the process for making colour photos all the way back in 1894.
Little did he know that his invention would change the face of photography all over the globe! Can you imagine the world without colour photos?
2. Irish pubs
While we're speaking of things that would not exist without Ireland, we can't forget Irish pubs. They are world-renowned, and people come from the far stretches of the globe just to experience their energy and atmosphere first-hand.
What's more, Irish pubs exist not just in Ireland but also internationally. Yep, it is safe to say that the world would be a very different place without Irish pubs!
1. Guinness
Potentially, if not definitely, the most important thing to have ever come out of Ireland is Guinness.
First invented in 1759 by Arthur Guinness at St. James's Gate in Dublin, this Irish stout has gone on to become the drink of a nation, and almost a brand ambassador for the country.
Safe to say, it tastes the best on home soil, so, if you're planning a trip to Ireland make sure to try a creamy, cold pint of the "black stuff" in an Irish pub.
Can you imagine a world with no Emerald Isle? Considering these 10 things that would not exist without Ireland, we definitely can't—nor do we want to!