Looking for the best ice cream in Dublin? Check out these 10 places we love.
Certain things happen when temperatures rise in Ireland, or even just when the sun comes out. One of those things, of course, is the consumption of ice cream. But let's be honest: ice cream is enjoyable regardless of the weather!
In Dublin, Ireland's capital city, ice cream is top-notch. We thought we'd make your life a piece of cake by summing up all the top places you can go for a sugar fix.
If you're looking for the best ice cream in Dublin, here are our 10 favourite spots.
10. Scrumdiddly's – for extravagant toppings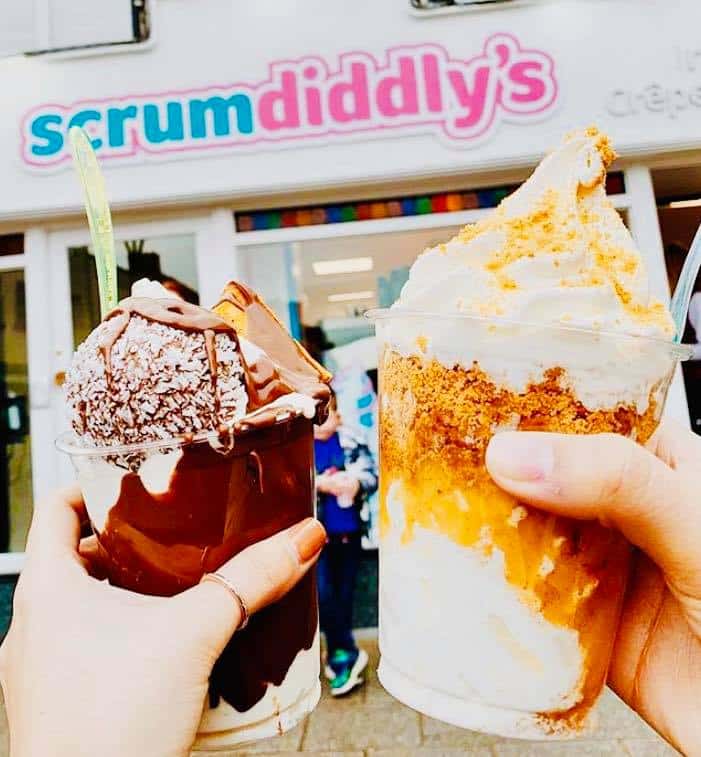 Located in the quaint seaside town of Dun Laoghaire is Scrumdiddly's. This locally-loved ice cream parlour does fancy servings of marvellous flavours with extravagant toppings. And it has been tipped as being one of the best scoops in Dublin time and again! You can thank us later.
Address: 4 Crofton Rd, Dún Laoghaire, Dun Laoghaire, Co. Dublin
9. Amore Gelato – for epic Italian flavours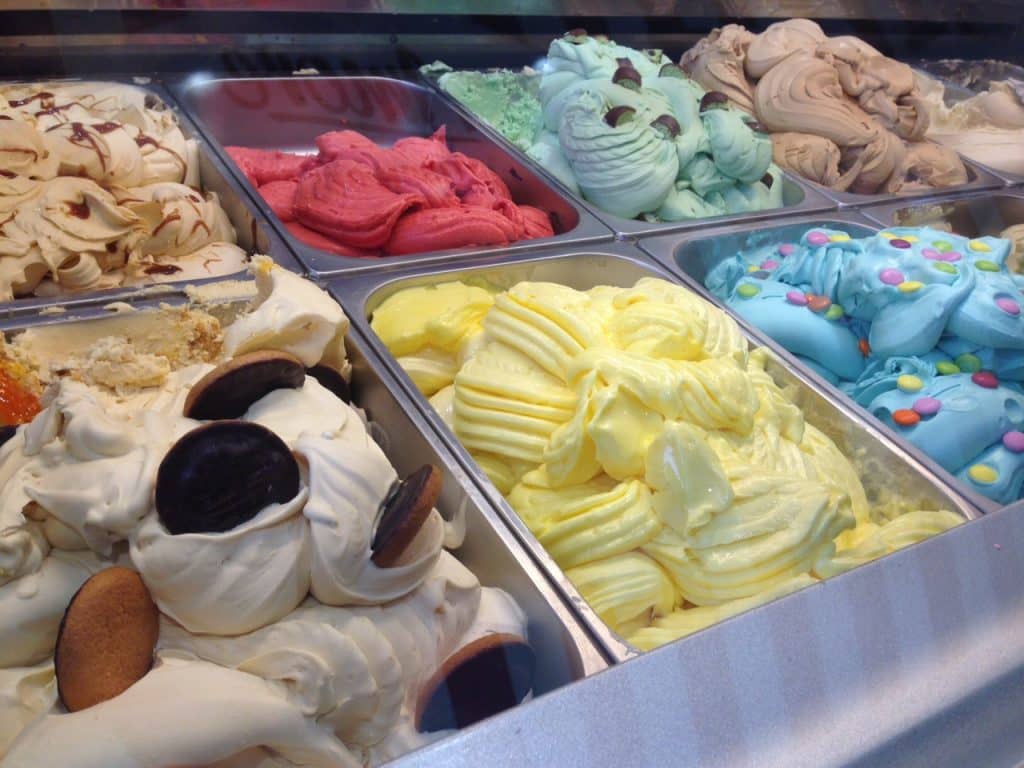 Set in the fishing village of Howth is Amore Gelato. This ice cream shop is located in the Howth Market, which comes alive at the weekends, although it is open every day of the week too.
Make sure to ask to try some of their epic Italian flavours, and if it's a particularly balmy day, go for sorbet to cool you down.
Address: Unit 3 Howth Market, 3 Harbour Rd, Howth, Co. Dublin
8. Scoop – for all things sweet
Located on Aungier Street, Scoop has some of the best ice cream in Dublin city.
This unique dessert parlour specialises specifically in all things sweet, so no matter what you're craving, you're likely to find it here. To top it off, they offer a 10% student discount that makes it even more appealing.
Address: 82 Aungier St, Dublin, D02 NP30
7. Arctic Stone Ice Cream – for an all-around crowd pleaser
Arctic Stone Ice Cream is a local staple located in Blackrock. The ice cream is freshly made and hand-rolled right in front of your eyes from a little humble stall in the Blackrock shopping centre.
If that isn't enough to knock your socks off, just wait till you experience its epic customer service and attention to presentation. Needless to say, Arctic Stone Ice Cream is a crowd pleaser all-round.
Address: Unit 82 Blackrock Market, 19A Main St, Blackrock, Co. Dublin, A94 C8Y1
6. Pappagallino's Ice Cream – for a feel-good ice cream parlour
This ice cream shop is located in Malahide on the north side of Dublin city. Pappagallino's operates as a sit-in and takeaway parlour, meaning that efficiency of service is the number one priority.
With tonnes of toppings, heaps of flavours and smiles all round, this is the sort of place that you're bound to leave happy!
Address: Marine Court Centre, The Green, Malahide, Co. Dublin, K36 TC61
5. Gelato di Natura – for delicious gelato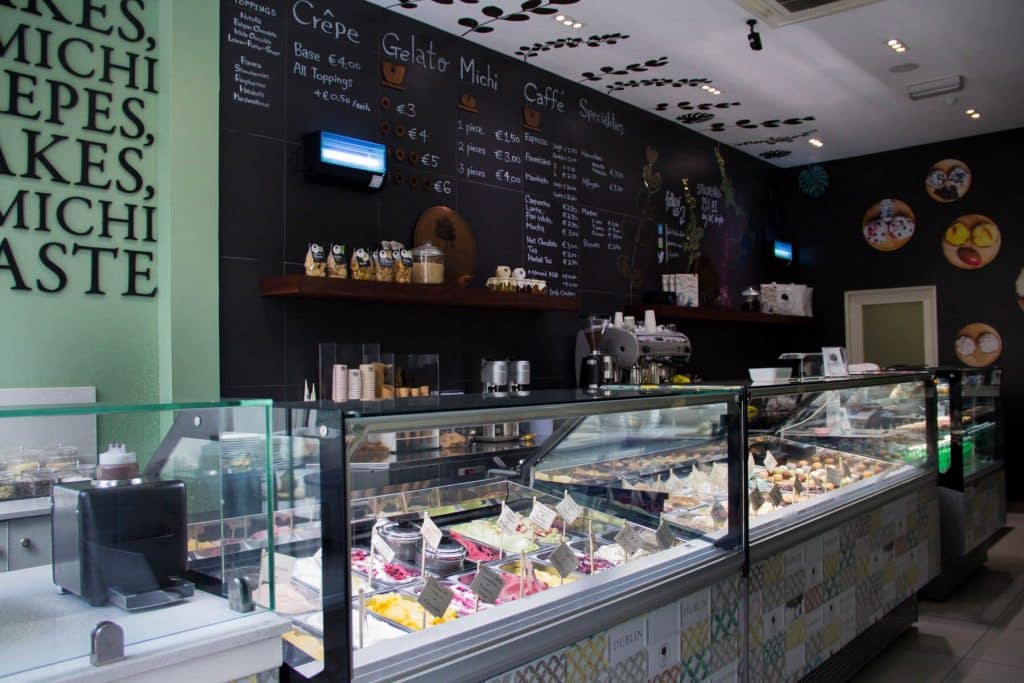 This Italian gelato parlour is located on O'Connell Street in the heart of Dublin city. Expect unbelievable gelatos bursting with flavor—and amazing customer service while you're at it.
They also offer a selection of delicacies from the finest Venetian tradition, such as chocolate squares and biscuits, if you're craving something a little more solid.
Address: 6 Upper O'Connell Street Upper, North City, Dublin, D01 FX77
4. Póg – for wholesome frozen yoghurt
Póg was born out of the idea that healthy food doesn't have to be boring food. In fact, Póg proves that healthy, wholesome ingredients can actually make some of the most mouth-watering indulgent food there is!
Technically what they do is frozen yoghurt, but it falls into the same category in a way, and it's so delicious that we promise you will feel like you've gotten your ultimate sugar fix.
Address: 32 Bachelors Walk, North City, Dublin, D01 HD00
3. Gino's – for a colourful hangout spot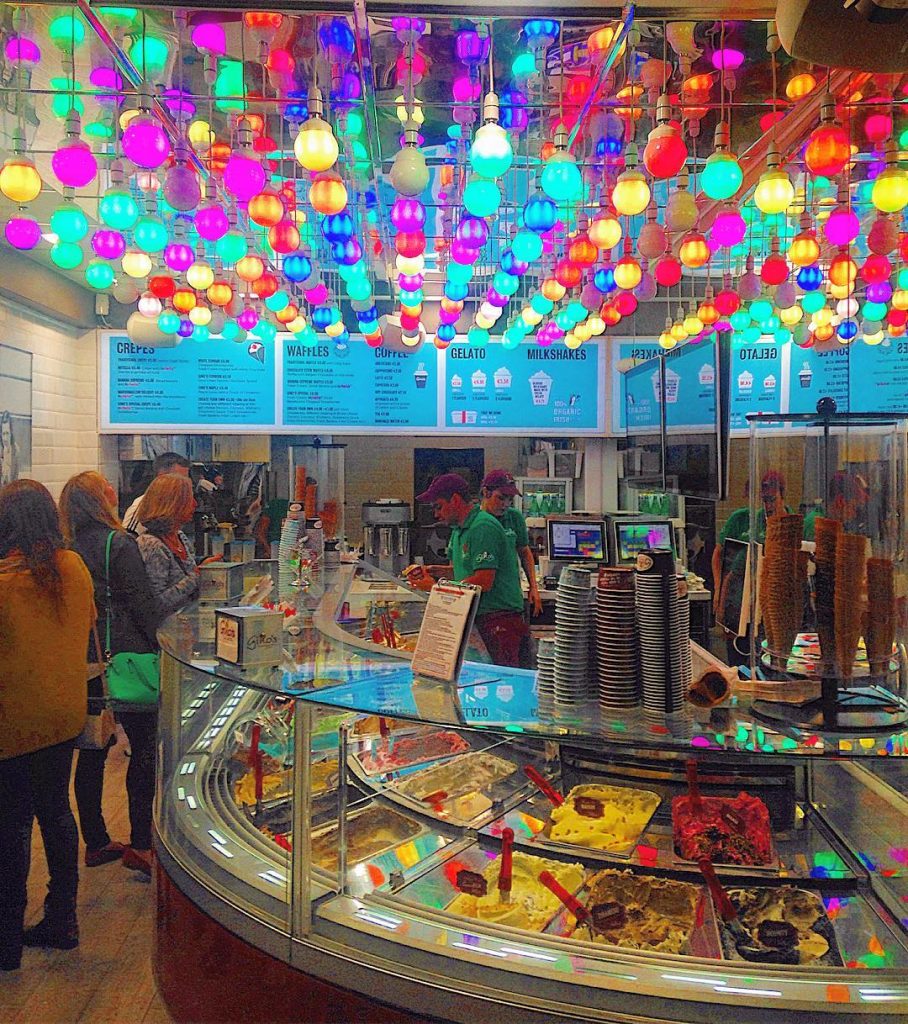 This is an Italian chain of gelato and dessert parlours in Dublin. Splashed around the cityscape, Gino's is popular for a reason: it's delicious and it's fresh.
The parlours themselves often offer seating and are always designed with fun, bright colour palettes, making them a great place to hang out, rain or shine!
Address: 34B Grafton Street, Dublin 2
2. Murphy's – for Irish artisan ice cream
No list of top ice cream spots in Dublin would be complete without including Murphy's on Wicklow Street. This Irish artisan ice cream company originated in Kerry and its popularity has spread to every stretch of the island.
Today it is considered one of the best places to cool down on a sunny day in Dublin, and we may just have to agree.
Address: 27 Wicklow St, Dublin 2, D02 WN51
1. Teddy's – for the best soft serve in Dublin
Indeed, this may just be a soft serve (also known as a 99 or a Mr Whippy), but Teddy's in Dun Laoghaire arguably has the best ice cream in Dublin.
Stroll along the pier and enjoy the sights and sounds of a sunny day with Teddy's ice cream in tow. You can thank us later!
Address: 4 Marine Rd, Dún Laoghaire, Dublin, A96 D283