Are you surprised by these things Dublin didn't have ten years ago?
Dublin has come a long way in the past decade, but for those living in the city, it might be hard to remember the things that have changed.
Ireland's capital city is a hub for education, fun, and culture on the island. However, there are quite a lot of things Dublin didn't have ten years ago that have made a massive difference.
10. As many shopping locations − shop 'til you drop
High street shopping may have taken a turn in recent years, especially with the Covid-19 pandemic and lockdowns. Many shoppers now buy online.
However, Dublin still offers a large range of shopping outlets, and it's always worthwhile to be on the lookout for new stores. Shopping online is convenient, but nothing beats a trip to Dublin for some well-deserved retail therapy.
9. Soaring rent − it just keeps going up
One thing we have all heard about Dublin over the past few years has been the skyrocketing cost of rent.
It is one of the things Dublin didn't have ten years ago, which makes a massive difference because we are in a cost-of-living crisis.
Many have had to resort to staying outside of the city or sharing property with housemates to spread the cost.
8. More accessibility – consideration for everyone
In the past, architecture and city landscaping has not been very inclusive or considerate when it comes to people with disabilities.
Dublin has become more inclusive in recent years, providing accessibility ramps and more pedestrianisation.
The city is now a lot more convenient for all locals and visitors. More work is yet to be done, but Dublin is on the right track.
7. Vegan options – more places to eat if you have dietary requirements
A lot more people today have gone vegan or have other dietary requirements, including allergies and intolerances. Dublin now offers a wide range of restaurants and other eating establishments which cater to a wide range of diets.
When travelling with friends or family, it can be tough to find somewhere for everyone to eat, but that's not a worry in most food outlets in the city.
There are some places which solely offer strictly vegetarian or vegan options. Many are worth checking out, even if you are a meat eater.
6. More environmentally friendly – a green city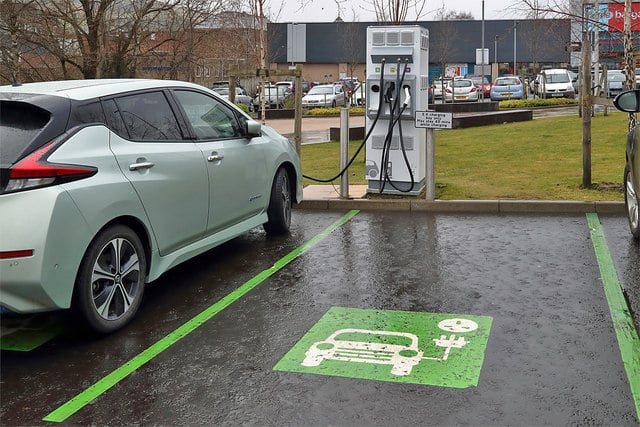 Dublin has focused its efforts during the past decade on becoming more carbon-neutral and eco-friendly. Electric vehicles and public transport have become more accessible.
The world is making a conscious effort to look after the Earth and its resources for future generations, and Dublin is among them.
We have made huge strides in recent years, which makes this one of the things Dublin didn't have ten years ago.
5. More multiculturalism – making Dublin a diverse city
Being the capital of the country, Dublin has had a very diverse population for much of its history. The mix of ethnicities, nationalities and races continues to vary around the city.
More refugees have been welcomed to the city in the last ten years, including those displaced by Russia's invasion of Ukraine. The city continues to welcome people from all over the world, making it a beautifully diverse place to be.
4. Globalisation – connecting the world to the city
Not only has Dublin seen more people from around the world visit and base themselves in the city, but Dublin has expanded around the world, also.
With a wide range of connections across the world by air and by sea, Dublin continues to connect the world.
With education hubs around the city, many students travel not only to Ireland but Irish students also travel the world as part of their studies.
Many international companies have offices in Dublin, bringing in workers from around the globe but also exporting Irish people to join the workforce of other nations
3. More venues – places to hang out
In an attempt to encourage more socialising and tourism, the city has offered a wide range of activities and venues in recent years.
If you're looking for somewhere to party, for live music, or somewhere to take your family for a gig or an event, there is always somewhere new to check out.
2. Public Transport – connecting the city
Dublin has a wide range of public transport. It has recently developed more options and has plans to pursue more in the near future.
The city is very well connected from trams to trains, buses to bikes. Transport is accessible and affordable in Dublin, something that has grown in the last decade.
1. More events – post-pandemic parties
The city has always been known as a Mecca for big events, but in the past decade, more events have taken place than anyone could have expected.
The pandemic did put a hold on things for a bit, but now things are back up and running, there are plenty of events, gigs, and cultural celebrations to check out.
For more, check out our article on 10 things Ireland didn't have ten years ago that make a massive difference.